What We Learned This Week
The man who brought us Twin Peaks, Dennis Hopper's most terrifying performance (yup, *that* breathless dude in Blue Velvet), the lady in the radiator and so, so much more—David Lynch—will be heading to Manchester this July for his first major UK visual art exhibition and we are pretty much beside ourselves with excitement. Titled My Head is Disconnected, the show is part of Manchester International Festival (MIF) and will take place at Home, comprising a season of art, film screenings, live concerts and events. This is the first time the gallery, theatre and cinema spaces of Home have been dedicated to a single artist. Before turning to directing, Lynch trained as a painter, and throughout his life has worked across painting, sculpture, photography and drawing, as well as music and moving image. This show will present more than sixty of Lynch's visual art pieces from the 1960s to the present day, many of which will be on display for the first time in the UK. MIF19 runs from 4–21 July 2019.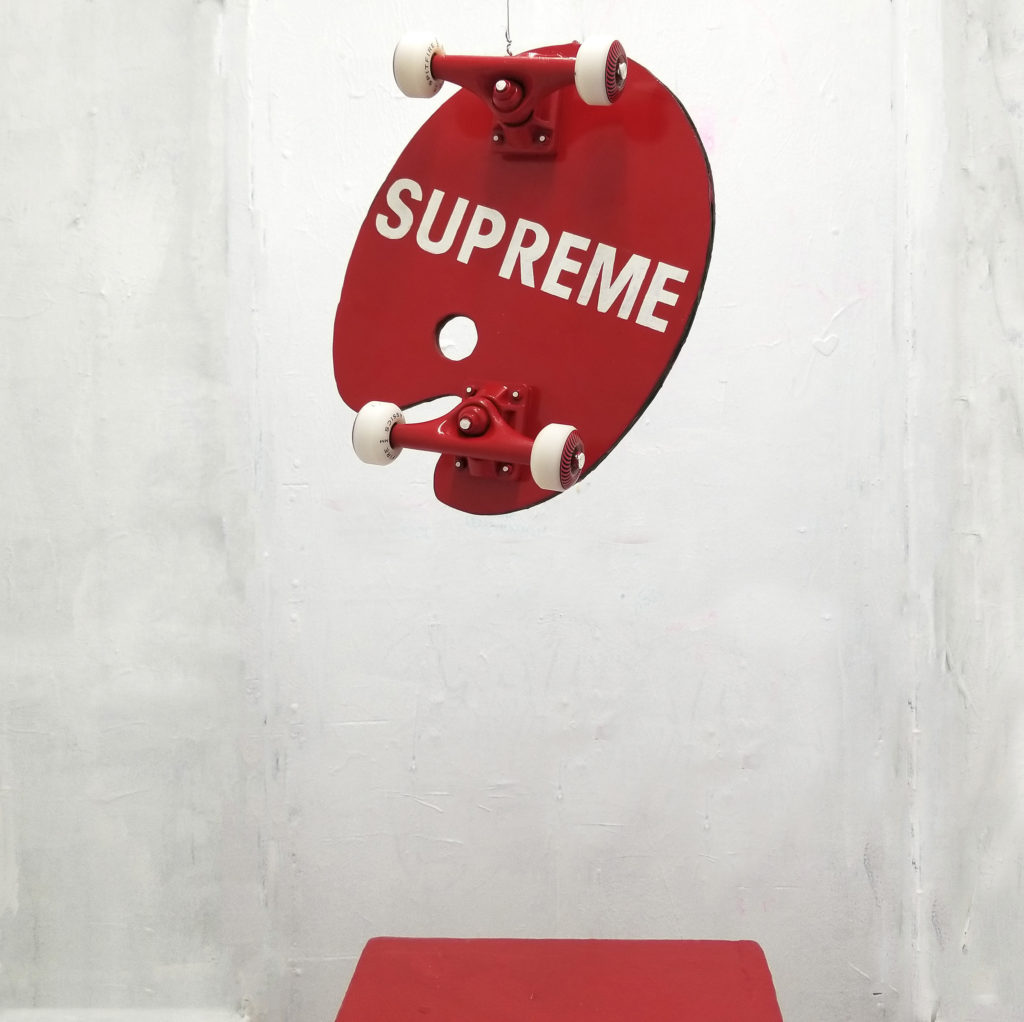 Skate brand Supreme is as much known for its queue-loving, "drop" obsessed fans as its actual produces, so it's maybe little surprise the art world has often looked upon its red and white branding with a certain level of disdain. Barbara Kruger (whose work the brand so obviously pilfered) dubbed Supreme "a ridiculous clusterfuck of totally uncool jokers," and now artist Adrian Wilson has created the "world's most expensive skateboard," which he's sold for $20,000. The piece " mocks streetwear culture and the $450 million "Salvator Mundi" sale," according to a piece on Artnet, which reports that the deck is "made from a wooden artist's palette and emblazoned with a knockoff of the Supreme skate logo."
Art historian and Picasso biographer John Richardson has died aged ninety-five. "Before Richardson, there had been various kinds of Picasso biography, none wholly satisfactory," writes Michael McNay in Richardson's obituary on The Guardian. "Richardson brought to his task a full measure of objectivity, massive research, many discussions with Picasso, the memories of Maar and Gilot, with both of whom he nursed long friendships, and, especially, interviews with the artist's second wife, Jacqueline Roque, who divulged everything she could remember of her life with Picasso and opened to him all the documents in her care."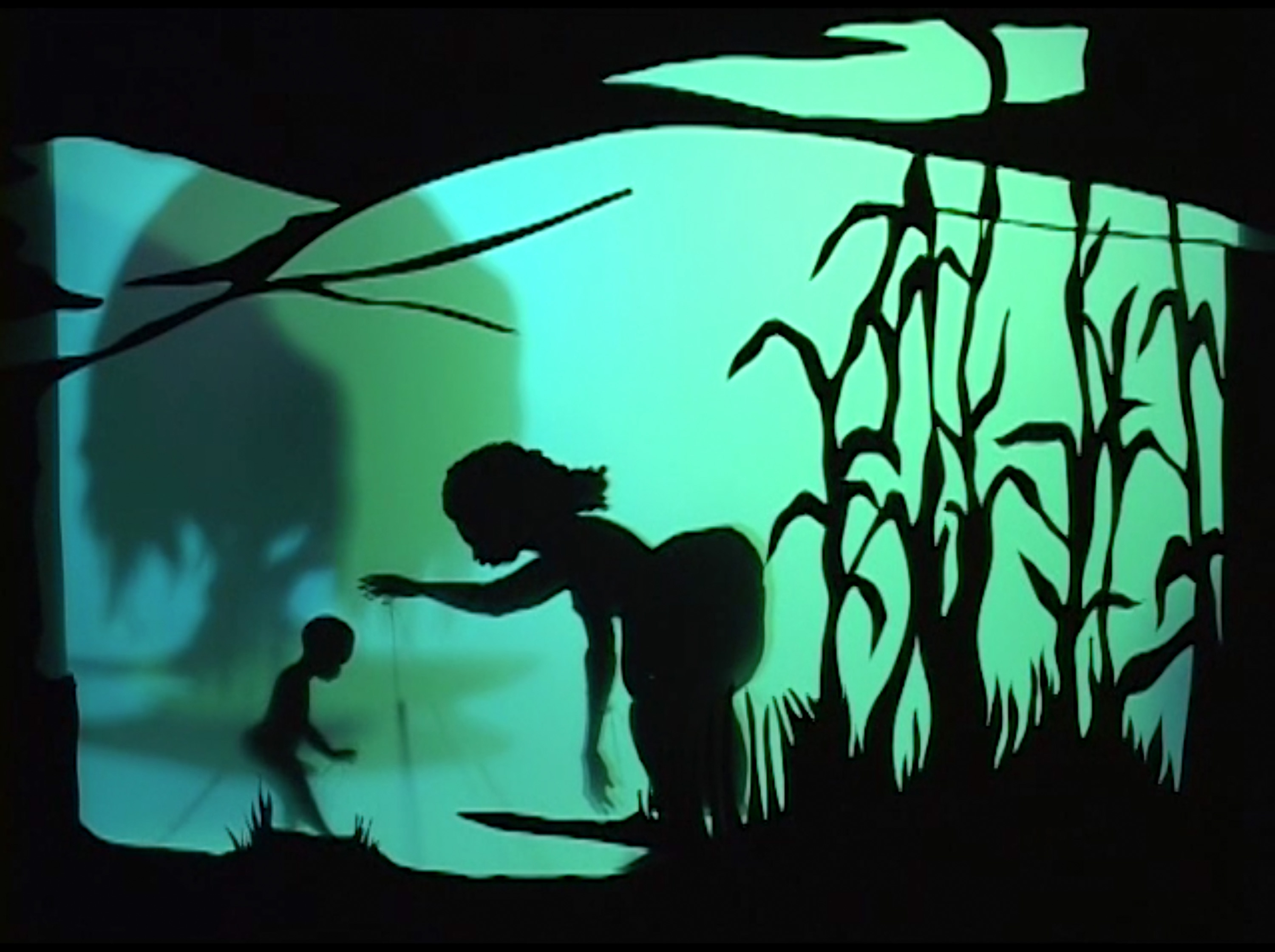 New York-based artist Kara Walker has been announced as the next Tate Turbine Hall artist. Her work often explores race, gender, sexuality and violence, through drawings, prints, murals, shadow puppets, projections and large-scale sculptural installations. In 2014 the artist took over the derelict Domino Sugar Refinery in Brooklyn with a large-scale public commission entitled A Subtlety, which was more than ten metres tall and twenty-three metres long and addressed the history of sugar production using a huge sculpture of a sphinx-like figure covered in sugar alongside smaller figures crafted from toffee, brown sugar and molasses. Walker will be creating a new site specific work for the Tate Modern, which will be on show from  2 October 2019 to 5 April 2020.
In other Tate news, the organisation has appointed Anna Lowe as its new Youth Engagement Trustee. This is the first time Tate has hired someone specifically to bring in the views of young people into its decision-making process. At twenty-eight, digital strategist and arts educator Lowe is the youngest serving board member at a UK national museum or gallery. Her appointment comes at a time when Tate has announced that 60,000 sixteen-to-twenty-five-year olds have now joined Tate Collective, a free scheme launched last year that offers £5 tickets to all Tate's exhibitions alongside discounts in gallery cafes and shops.
The ICA has announced the programme for its film festival Frames of Representation, which "foregrounds transgressive, unruly cinema", according to the organisation. The festival will be showing the UK premieres of eighteen recent films across documentary and fiction from filmmakers including Shengze Zhu (Present.Perfect. (Wan mei xian zai shi)), recipient of the Tiger Award at 2019's Rotterdam Film Festival; recent Sundance Film Festival winners Tamara Kotevska and Ljubomir Stefanov, artist and filmmaker Wang Bing, Mexican auteur Carlos Reygadas, and Adele Tulli and Ewa Podgórska, who are both presenting their first feature-length films. "FoR 2019 recognises the capacity of film to both reflect and intervene in the fabric of society," says the ICA. "The programme spotlights local conversations on global issues around race, gender, class and geography."
Quote of the Week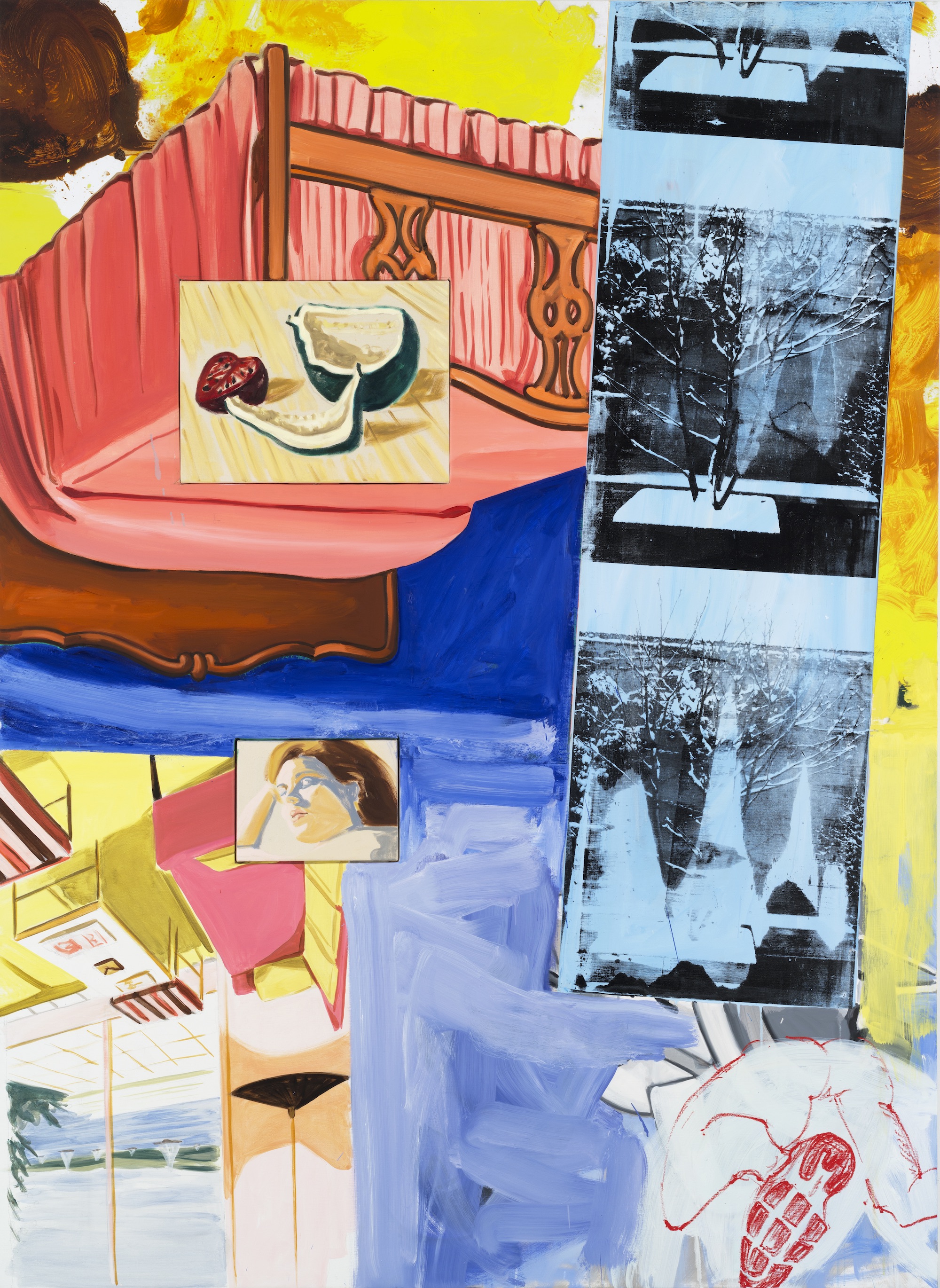 "Unfortunately, art writing has largely been disconnected from what it actually feels like to look at things"
–Back in 2015 , one of the leading lights of the Pictures Generation, David Salle, spoke with us about "revolution", appropriation, being understood as an artist and more.
Exhibition of the Week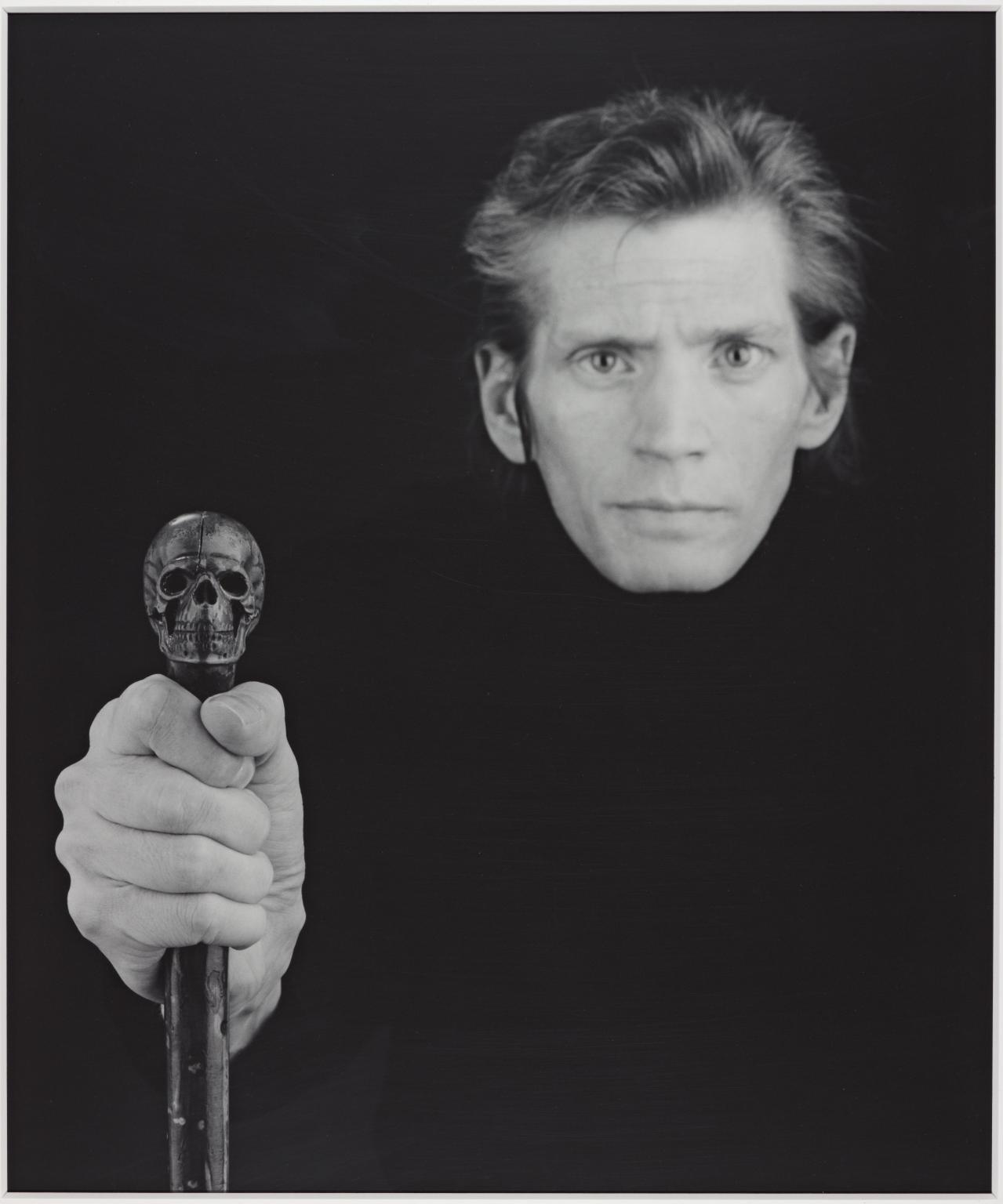 Robert Mapplethorpe, L'obiettivo sensibile, Galleria Corsini, Gallerie Nazionali di Arte Antica, Rome, 15 March – 30 June 2019
Gallerie Nazionali di Arte Antica has collaborated with the Robert Mapplethorpe Foundation in New Yor to exhibit forty-five works focusing on the artist's study of still life, landscapes, classic statuary and Renaissance composition. "Its starting point was the artist's passion for collecting historic photos, which he shared with his partner Sam Wagstaff," says the gallery.  The show is part of a series of exhibitions dedicated to the artist including a major retrospective at the Guggenheim in New York and an exhibition at the Museo Madre in Naples.
Instagram Account of the Week
Mold
is a stunning publication that looks at the future of food and how design and emerging technologies will transform the way we eat. That translates beautifully in terms of the mag's visuals, and its Instagram is a testament to Mold's bold, innovative photography commissioning.