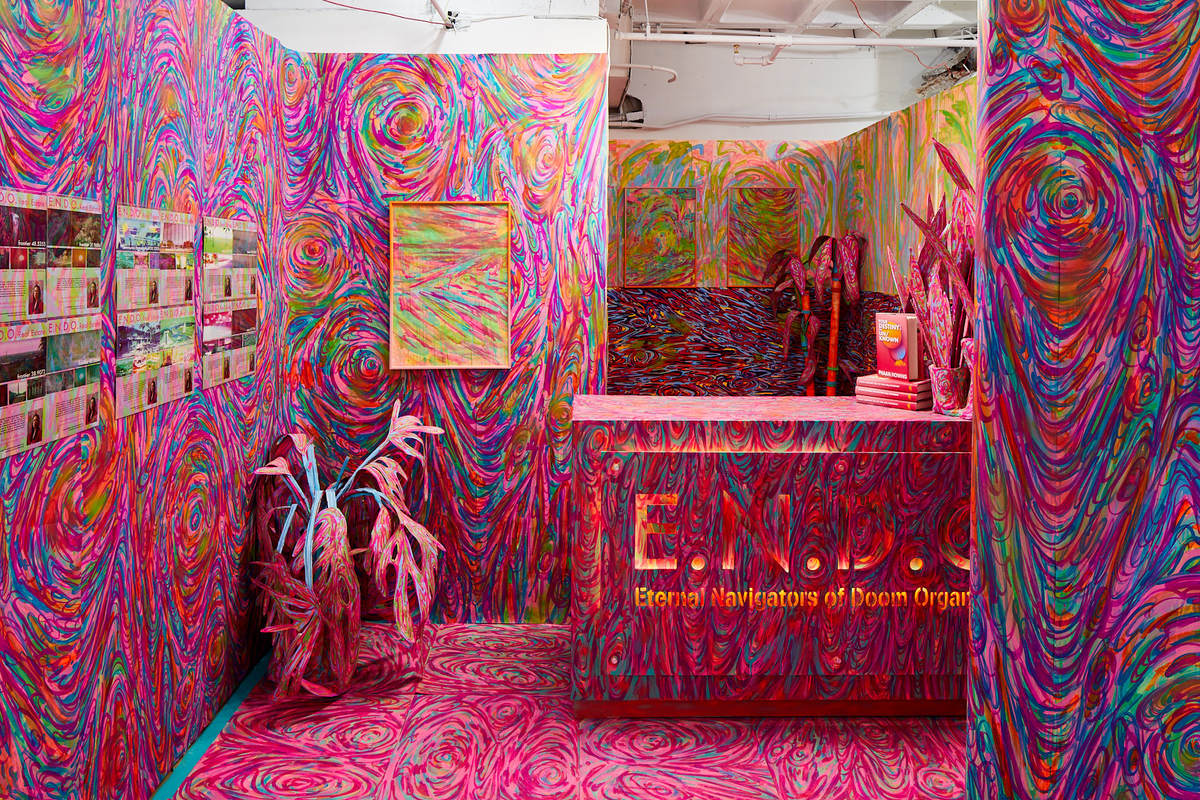 Many artists concern themselves with the ecological collapse of our planet, but few consider it through the lens of blockbuster action movies. Phaan Howng does just that, by imagining the rise of a new plant generation, informed by the post-apocalyptic world of The Terminator, as well as the camp thriller action of Snakes on a Plane.
Her psychedelic sculptures and densely patterned installations wouldn't look out of place on a sci-fi film set. Despite concerning herself with imminent global catastrophe, her work remains optimistic, tapping in to surreal and joyful elements of the natural world, such as bioluminescent organisms and the complex patterns of leaves and roots, which often appear break free of the confines of a sculptural form or gallery wall space. Her latest exhibition, I'll Be Back, is on show at Dinner Gallery in New York, from 12 May to 25 June. (Holly Black)
A flick through Navot Miller's Instagram feed reveals some of the source material for his buoyant, pop-art infused oil paintings: poolside scenes, rural vistas, youthful unclothed bodies. The Israeli artist divides his canvases with sweeping lines to define horizons, paths and lakesides before populating them with relaxed human figures, a grounding presence in this dizzying technicolour arena.
A keen image-maker and videographer, Miller's treatment of reality can be seen as an aesthetic queering, while his subjects also relate and represent queer communion and companionship. Trained and based in Berlin, the artist begins a trio of London shows this spring: Alex & Philippe & Willi & Zach., curated by actor and Talk Art host Russell Tovey, runs at Grove Collective until 14 May, and Miller's work will be included in a group exhibition at BEERS Gallery before another solo show at Ojiri in Shoreditch. (Ravi Ghosh)
Left: Cassi Namoda, New arrangements in Bar Texas; right: Self loathing in 100 percent humidity
Detailed human forms pop from the vibrant block-colour backgrounds of Cassi Namoda's paintings. It's as though everything around them has fallen away, leaving only the subjects and their moment of action: hugging another figure, lost in conversation, or occasionally staring directly at the viewer with a large smile (the title of the last work, Self Loathing in 100 Percent Humidity, hints at a complexity of emotion behind the artist's seemingly playful grin).
Her debut exhibition Tropical Depression at Xavier Hufkens in Brussels (running from 27 April to 28 May) draws on many elements at play in her rich paintings, such as the power of nature and Mozambique's political history. These vast subjects come together with personal narratives, making connections between colonialism, war and the experience of women. She is also currently showing at Lismore Castle in a group show curated by designer Simone Rocha and recently launched a clothing collaboration with JCrew which supports the National Museum of Women in the Arts in Washington, DC. (Emily Steer)
The sketched outlines of the figures in the paintings of Jatinder Singh Durhailay who appear among carefully rendered pastoral scenes are at once hard and soft. The natural pigment washes that he uses to apply blocks of colour are flat and matte, lending them a graphic hardness, while their boundaries are delicately drawn in wispy lines, soft as the gentle stroking of a cat's back. Singh Darhailay's paintings reference Indian Mughal miniature painting, although their subjects are thoroughly contemporary: a man in a Sikh turban sports an Adidas T-shirt; Hindu god Sri Hanuman Ji is shown surrounded by discarded plastic bags, crisp packets and broken toys.
Drawing on his Indian Sikh heritage, Singh Durhailay paints poignant scenes that straddle time periods, mythologies and cultures. Based in rural England, he sources the natural stone pigment, vegetable dyes and papers that he works with from his local environment, rooting his paintings in the everyday around him. The artist is currently exhibiting at HOME by Ronan McKenzie in London, part of a tender collaboration with French artist Johanna Tagada Hoffbeck in a joint show named By Your Side. (Louise Benson)
After surviving polio as a child, Akinsanya Kambon used drawing as a way to comfort himself during recovery. He went on to serve as a combat illustrator and infantryman during the Vietnam war, then joined the Black Panther Party as Lieutenant of Culture for the Sacramento Chapter, before becoming an art professor in his own right. His oeuvre is as expansive as his life suggests.
He creates drawings, paintings, sculptures and ceramics, using experimental processes to draw on narratives of Yoruba deities and pan-African religious iconography, as well as his own history. In a current exhibition at Jack Shainman in New York, figures have been created using a Japanese-influenced rake technique which sees objects fired before being transferred to a drum filled with combustibles such as hay, sawdust, newspaper, and eucalyptus leaves. The result (when successful) is a stunning iridescent glaze. Kambon is also part of an exhibition dedicated to the Black Panther Movement at The School in Kinderhook, NY. (Holly Black)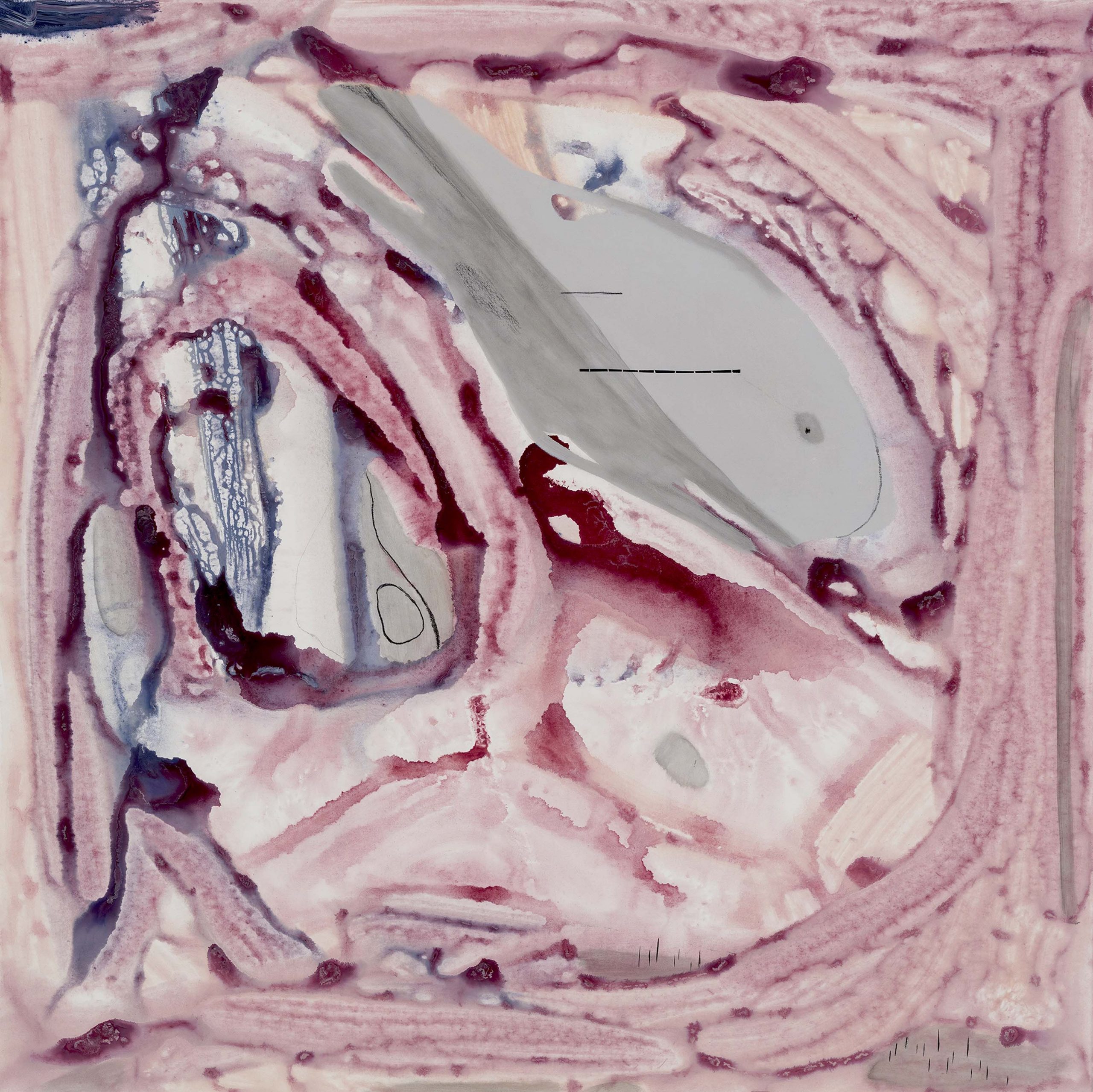 Manuel Mathieu's practice is wide-ranging, including painting, drawing, ceramics and installation. His partially abstract forms and use of transparency in painting reflect his own quest for "transparency and openness" in life. Viewing Mathieu's work often involves a degree of detective work, hunting for recognisable forms and historical, often traumatic, narratives hidden within.
Growing up in Haiti and emigrating to Montreal as he entered adulthood, Mathieu reflects on this experience between cultures by referencing a broad scope of historical moments and violent acts (his paintings have previously featured President Kennedy's shooting and the melting figure of a mother holding her child). His energetic, at times ghostly works touch on the emotional and spiritual, rousing guttural, instinctive responses in the viewer. Later this month he will open Keeping Things Whole, his first solo show at London gallery Pilar Corrias (28 April to 28 May). (Emily Steer)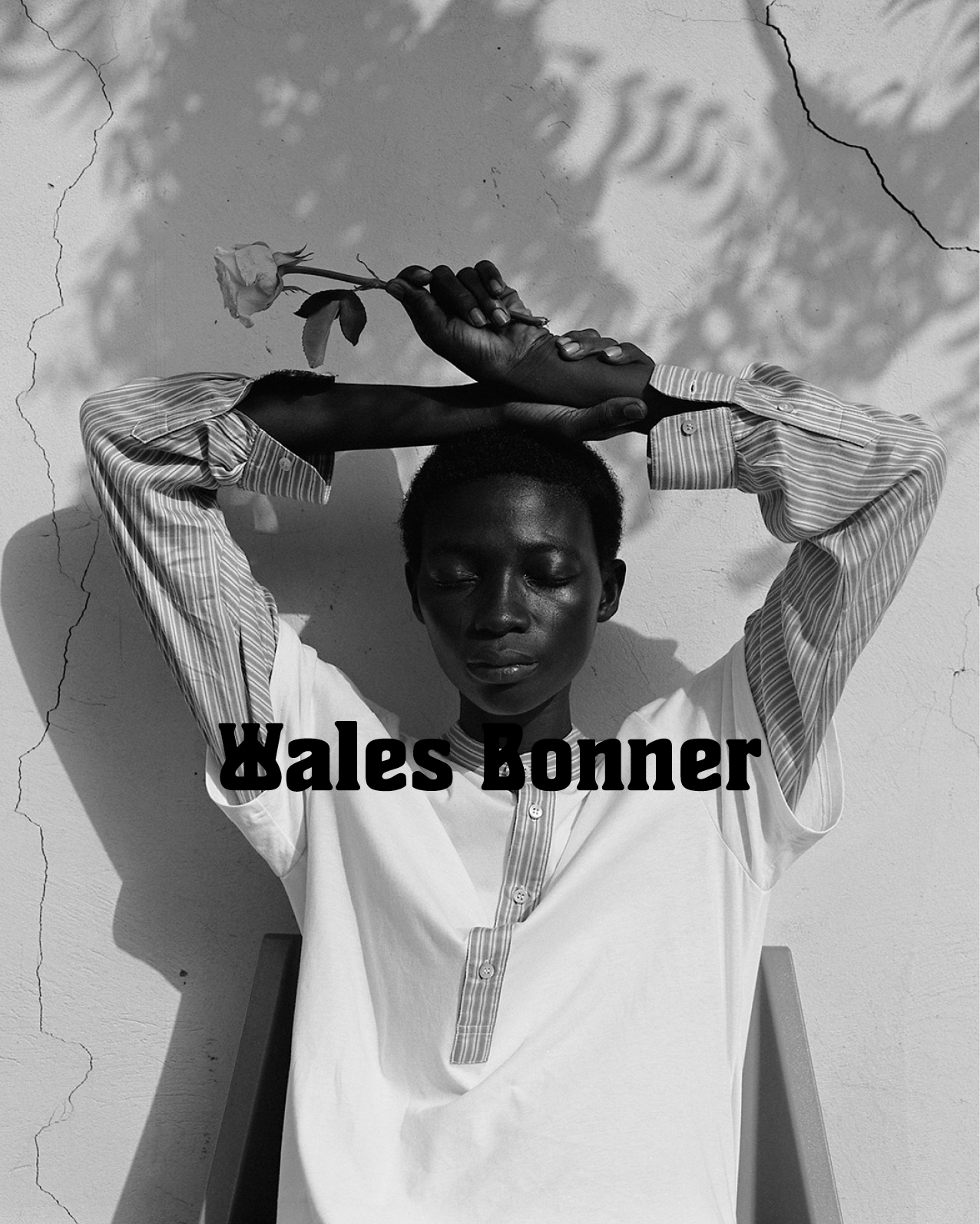 The models in the latest campaign for London-born designer Grace Wales Bonner lounge insouciantly before the lens, dappled in natural sunlight. They lean back and quietly smile, as if it's the first time they have been able to relax in weeks: the first swim on holiday or the first sip of a cold drink at the end of the day. Their ease in front of the camera may have something to do with the photographer, Malick Bodian, who is himself a successful model well-accustomed to having his picture taken.
The Senegalese-Italian has only been working as a model for three years, while his foray into photography is a recent role-reversal in his career. "I don't want to take pictures to take pictures," he's said. "I really want to take my time and pick stories that make sense." The campaign for Wales Bonner is his most high-profile showcase so far, shot on location in Accra, Ghana. Bodian looks set to be in further demand for his sensitive, portraiture, cementing his shift from in front of to behind the camera. (Louise Benson)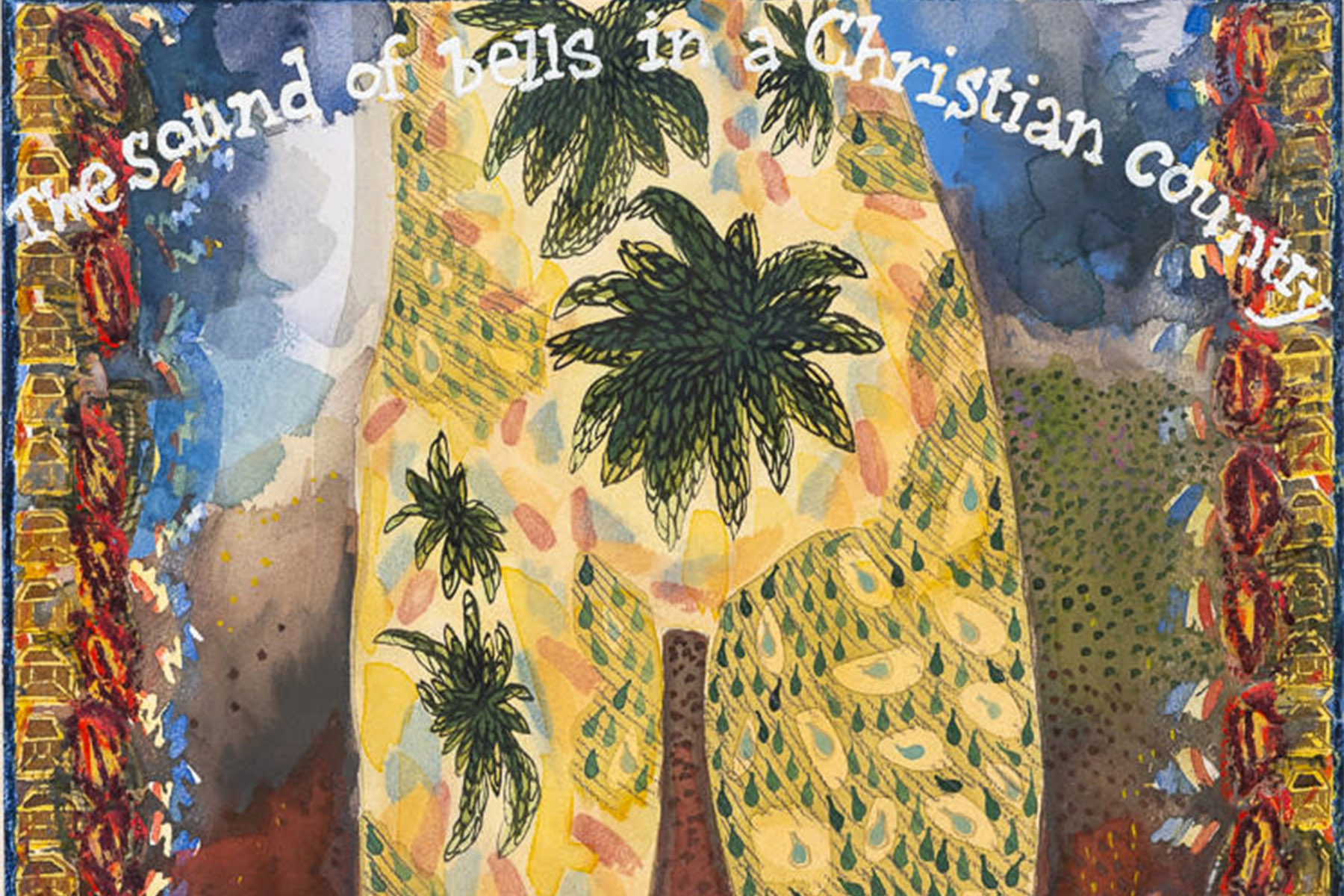 "Dancing her way through history and her story. Marking the archive and letting it mark her," is the way Jade Montserrat introduces her practice. A recipient of the Stuart Hall Foundation Scholarship to support her PhD, the research-led artist works through painting, film, sculpture, print, activism and performance. Her watercolour, chalk and charcoal piece Her body no father in sight featured in Lisson Gallery's An Infinity of Traces group exhibition last summer, and she has spoken extensively on mental health within the arts.
Now Montserrat makes her foray into public commissions, having been selected to undertake the Spring Commission at Brighton Centre for Contemporary Arts. Responding to the gallery's collection, Montserrat's six new works will focus on Black histories and storytelling, and will span the 45 metre building facade. (Ravi Ghosh)
Every month Elephant highlights the most exciting artists around
READ NOW