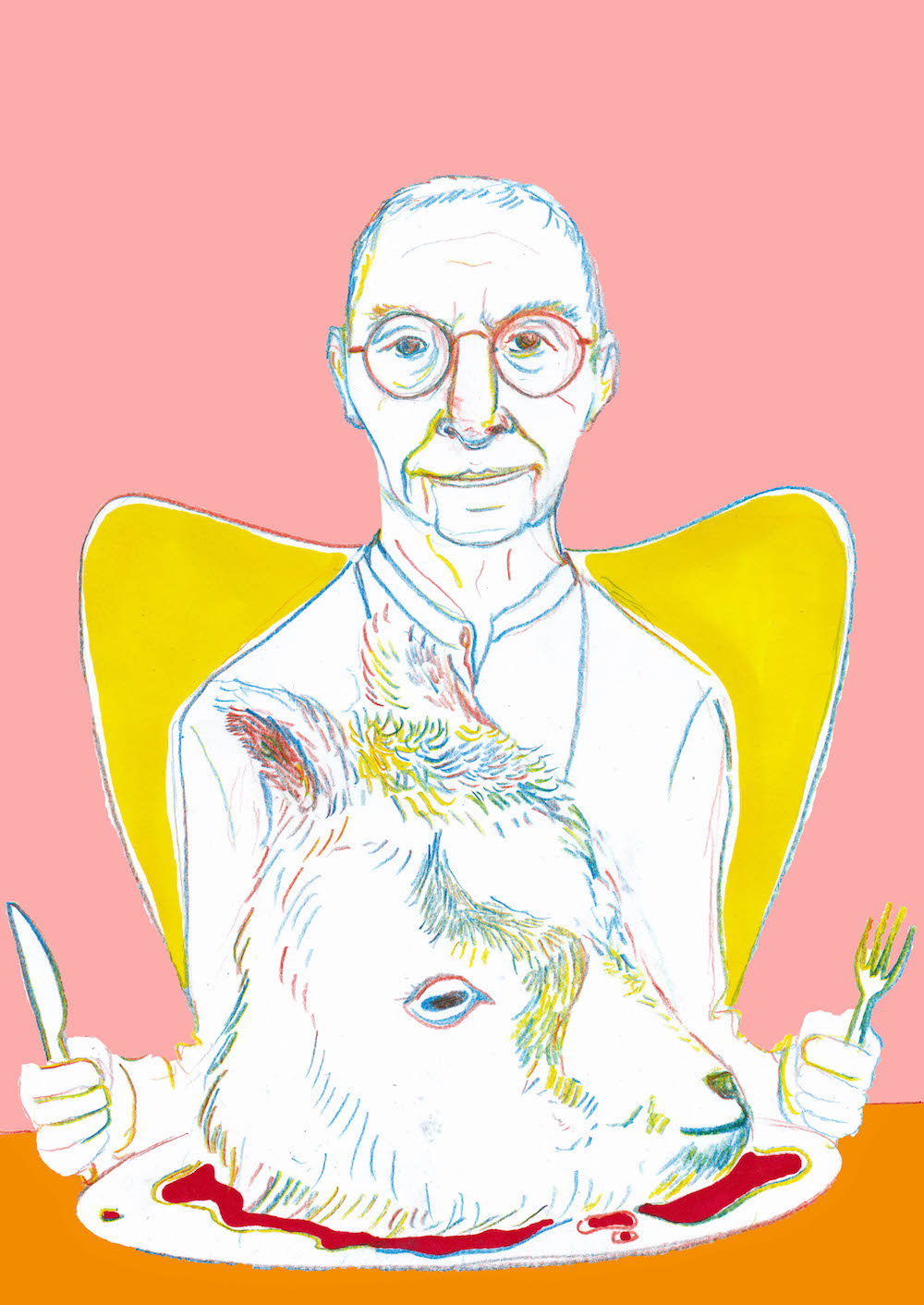 "I have always lived an ordinary life and always will. It's who and what has to do with my job that makes it 'unordinary'. I cook, go to the supermarket, pick my children up at school."
—Kate Winslet
Most people, even famous ones, don't think that their lives are exotic. Why would they? The roles actors play are not about them. I don't think that my life has been colourful. I have lived in New York City, Paris, Tel Aviv and travelled around Europe, but most of the time, my life has been a challenging ordeal and continues to be.
I am reminded of the graphic-design students whom I occasionally taught at a junior college in New York City. I substituted when the primary instructor, my friend Richard Karwoski, took time off to travel or for business affairs. I first met him at McGraw-Hill, where we worked on drawing boards in facing cubicles and designed books. From that time on, we became close while travelling through the travails of twenty-year-olds and afterwards. I attended all his numerous parties—and there were many—in a large loft on the Bowery, near Kenneth Noland's. For most of them, I became drunk, passed out and slept on his sofa. Much later, but before the rich-and-famous invaded the Hamptons on Long Island's East End, I was a guest at his modest bungalow there. He was nice to me. I wasn't always nice to him. He had great patience.
Richard had a full-time position designing books and taught graphic design part-time only for the money, because he thought of himself solely as a painter. The pursuit produced little funds in those early days, but life was much cheaper then. Richard Lindner had been one of his teachers at the Pratt Institute, where he met other students like Nancy Grossman, who became famous (maybe infamous) for her black-leather-covered wooden heads, and Pat Steir, who has become an accomplished painter.
I was an artist but never thought of myself as one like the others, who had studied art and chose it as their lifelong profession. On one evening, a bevy of us had supper at Puglia's restaurant on Hester Street. An item on the menu was (and maybe still is) capozzelli. It's baby goat head. Yes, baby goat head—evidence that humans will eat anything. I know people whose cats are more persnickety about what they will eat than most humans. Nancy bought capozzelli to take home because she wanted the teeth for her head sculptures.
I made an eighteen-inch-high sculpture with nude photos of Richard pasted onto four sides, and he, in turn, painted me. Mine was lighter themed. His technique ranged somewhere between Lucien Freud and Francis Bacon. For his painting, I had posed nude in a yellow English wingback chair that I had stolen from the storage area of my building. No private parts were shown. And, no, there was nothing sexual between us. I no longer have the painting or the chair because I keep nothing for very long. Richard died in 1993 at fifty-five. In the end, he lived in a loft on East 4th Street behind mine on Great Jones Street with Robert Rauschenberg's house between us. The area is no longer charming, as when Robert Mapplethorpe's studio was a block away on Bond Street. It has been ultra-gentrified.
When I first met Nancy through Richard, she lived on Eldridge, a poorly lit street on the Lower East Side, with roommate Anita Segal, who was primarily known as a collagist and also produced sculptures. There is a widely published Richard Avedon photograph of them wearing scarves. Loving Anita was easy; however, she wasn't sweet and was definitely nuts. She became known for her "sardonic collages seamlessly combining cutouts into biting satires", according to her obituary in The New York Times. Back then, the loft was decrepit and gloomy, loaded with mounds of debris that Nancy used in her sculpture. It had the feeling of being inhabited by no one. The rubble reminded me about the time I visited Louise Nevelson and her hoard of trash on Spring Street, long before estate agents named the neighborhood Soho.
Anita, active in art for book jackets and often shown in galleries, was one of the first artists to illustrate the page opposite The Times's editorials. Jerelie Kraus in the book All the Art That's Fit to Print (And Some That Wasn't), favourably compares Anita to the Dada collagists of the 1920s and calls her "Manhattan's highbrow collage artist". She was a mainstay of the paper throughout the 1970s and 1980s, including illustrations for articles on the Vietnam War and Watergate. Anita died in 2011 at seventy-two.
I visited Pat Steir but remember little about her studio. I once commissioned her to illustrate a record-album cover when I had a graphic-design studio, whose clients included Universal Studios in Hollywood. Based on her Wikipedia photograph, I would not recognize her today if I saw her on the street.
I was a little like a baby-sitter for Richard's students, whose families were all working class in the borough of Brooklyn. Rather than taking them on field trips to printers, Richard would escort them by subway across the East River to Bloomingdale's department store in Manhattan. The emporium was considered chichi then. Before, no student had been out of the borough of Brooklyn. Having grown up in there also, Richard had much in common with them.
One student wished to work for an advertising agency. I asked him why. He said: "Because it would be glamorous." I told him that the excitement of being surrounded by chromium and zebra skin and a receptionist who speaks with a British accent would soon fade. The glamour would evaporate. It's the nature of jobs that people think are prestigious when really they are not. For those of us who have been there, we know better. I told the student that he should go ahead and work at an agency like Chait Day, with offices designed by Gaetano Pesce, where his morality would be stripped away and his energy sapped. I also told him that movie stars don't think that what they do is glamourous either. They work hard, rise early, go to bed late, are bored on sets where the downtime seems endless, require bodyguards for their children, stave off charlatans who want their money, and have to be positive in interviews for movies that they know are shit. On the bright side, the perks include being paid gobs of money and becoming instantly more attractive to your desired sex. I'm sure that the students ignored everything I said. At sixteen, I would have.
Illustration by Rosalind Duguid
SaveSave
SaveSave
SaveSave