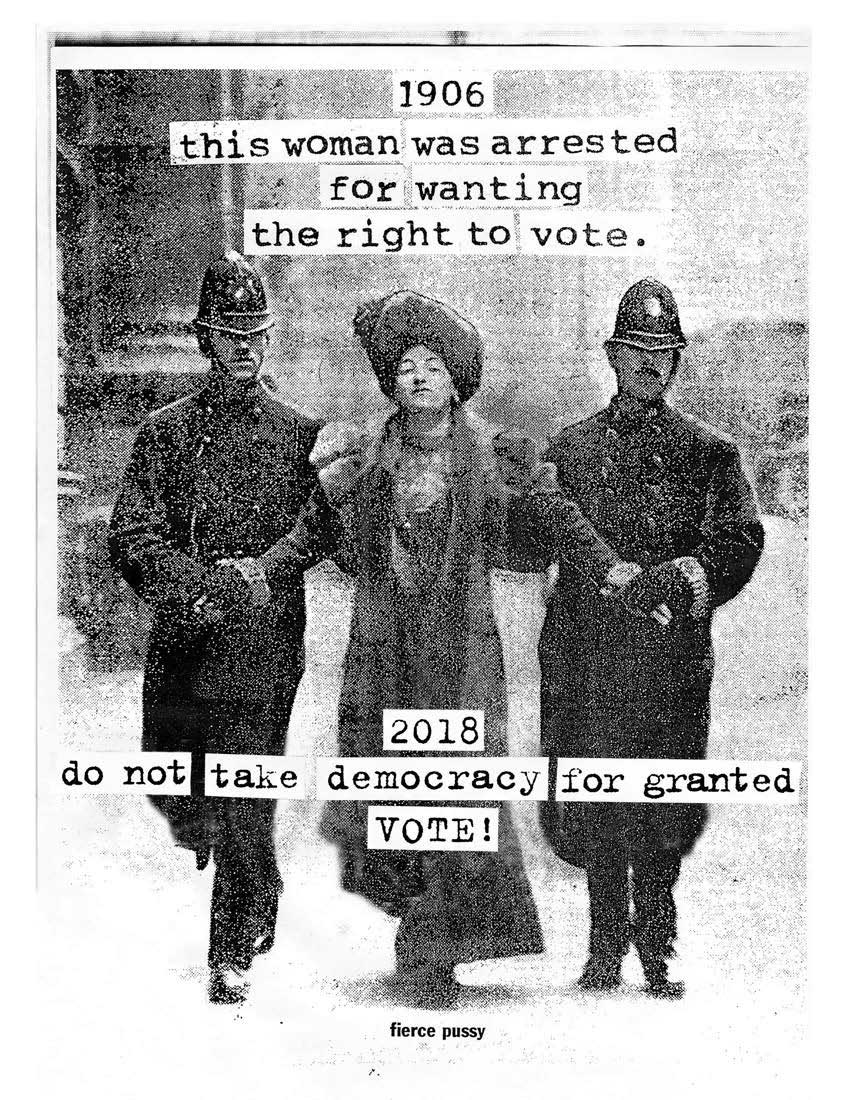 What We Learned This Week
New York queer art collective Fierce Pussy has created a new poster urging people to vote in the upcoming US Senate election on 6 November. The image, free to download from the group's website, bears a grainy image of a woman being arrested in 1906 for campaigning for her right to vote. The image has ben created as printable posters as well as for people to disseminate on social media. Speaking to Art News, Fierce Pussy described the poster as a "call to action", aiming to turn the tide on "gerrymandering and voter suppression" to encourage greater voter turnout. "Images are so powerful, and we're excited that this can be an image that people put forward and hang on their doors and in their windows and put in stacks in their student or lunchrooms," they added. Fierce Pussy was formed in 1991, and four of the original core members—Nancy Brooks Brody, Joy Episalla, Zoe Leonard and Carrie Yamaoka—continue to work together.  
A new award for emerging South Korean video artists has been launched by Barcelona-based nonprofit The Han Nefkens Foundation. The organization has collaborated with the Buk-Seoul Museum of Art in South Korea for the annual $15,000 prize, which aims to support new work by emerging Korean artists. Founder Han Nefkens said: "This award will not only further the career of those artists but—just as importantly—will be an opportunity to incite curiosity, questions and discussions about the emerging video art scene in Korea." The first award winner will be selected by a jury of up to four representatives from the Han Nefkens Foundation and Buk-SeMA, as well as three external international jurors, and will be announced in April 2019. A new piece by the artist will be shown at  Buk-SeMA in spring 2020 before travelling to other venues and entering the Han Nefkens Foundation's permanent collection.
Contemporary art documentary The Price of Everything will open in the UK on 16 November. Directed by Nathaniel Kahn and produced by Jennifer Blei Stockman, the film—which premiered at Sundance in January—explores what art means and the role of artistic passion in a money-driven art world, and examines how contemporary artists become top sellers. Among the artists featured are Jeff Koons, Gerhard Richter and George Condo. The film also documents the top galleries and auction houses from around the world to discover how artworks are valued and collected.
Bristolian trippers Massive Attack have rereleased 1998 album Mezzanine in the form of sprayable DNA-encoded paint. Each can is claimed to contain around one million copies of the album, encoded into DNA. How does this work? We're not entirely sure we've got our heads around this, but the album's digital audio files were converted into 920,000 short DNA strands which were then stored in 5,000 tiny glass spheres, according to a press release. Mezzanine was the second-largest file ever stored using DNA. "It's a creative way to store your back catalogue, although DNA-encoded spray paint is unlikely to be adopted by street artists seeking anonymity," says Massive Attack's 3D, who is frequently rumoured to be the "real Banksy".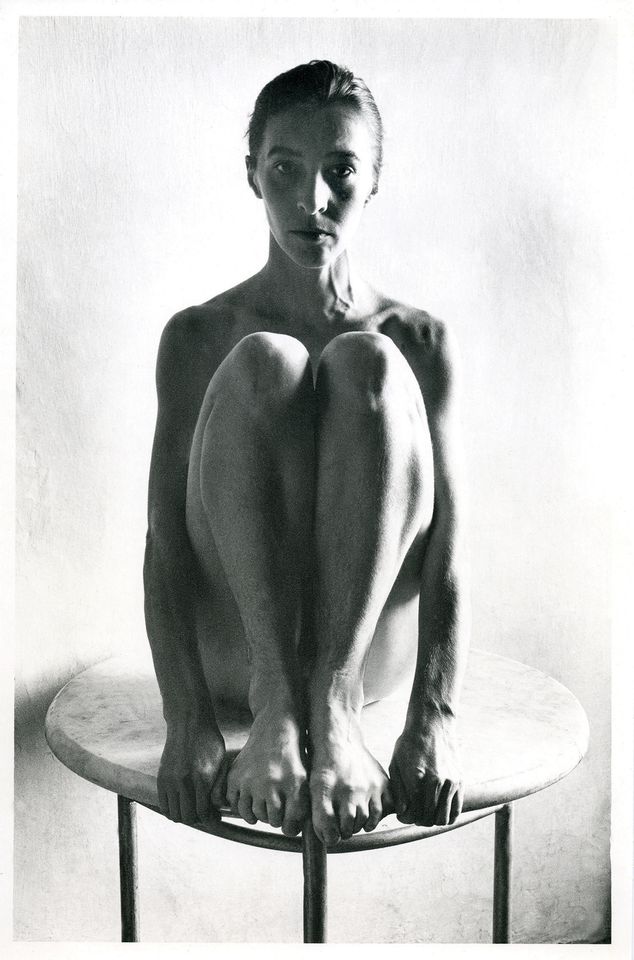 A new contemporary Baltic art destination, the MO Museum, has opened in Vilnius, Lithuania. The €15m site, designed by Daniel Libeskind, houses 4,000 works from the private collection of Viktoras Butkus and his wife Danguole. Among the pieces on show are a number representing Lithuanian Pop art from artists such as Kostas Dereskevicius and Leonas Linas Katinas, and works by 1990s female photographs including Violeta Bubelyte, known for her taboo-busting (for the Baltic region) naked self-portraits; and Snieguole Michelkeviciute, who subverted tradition through her unflinchingly realistic male nudes.
Quote of the Week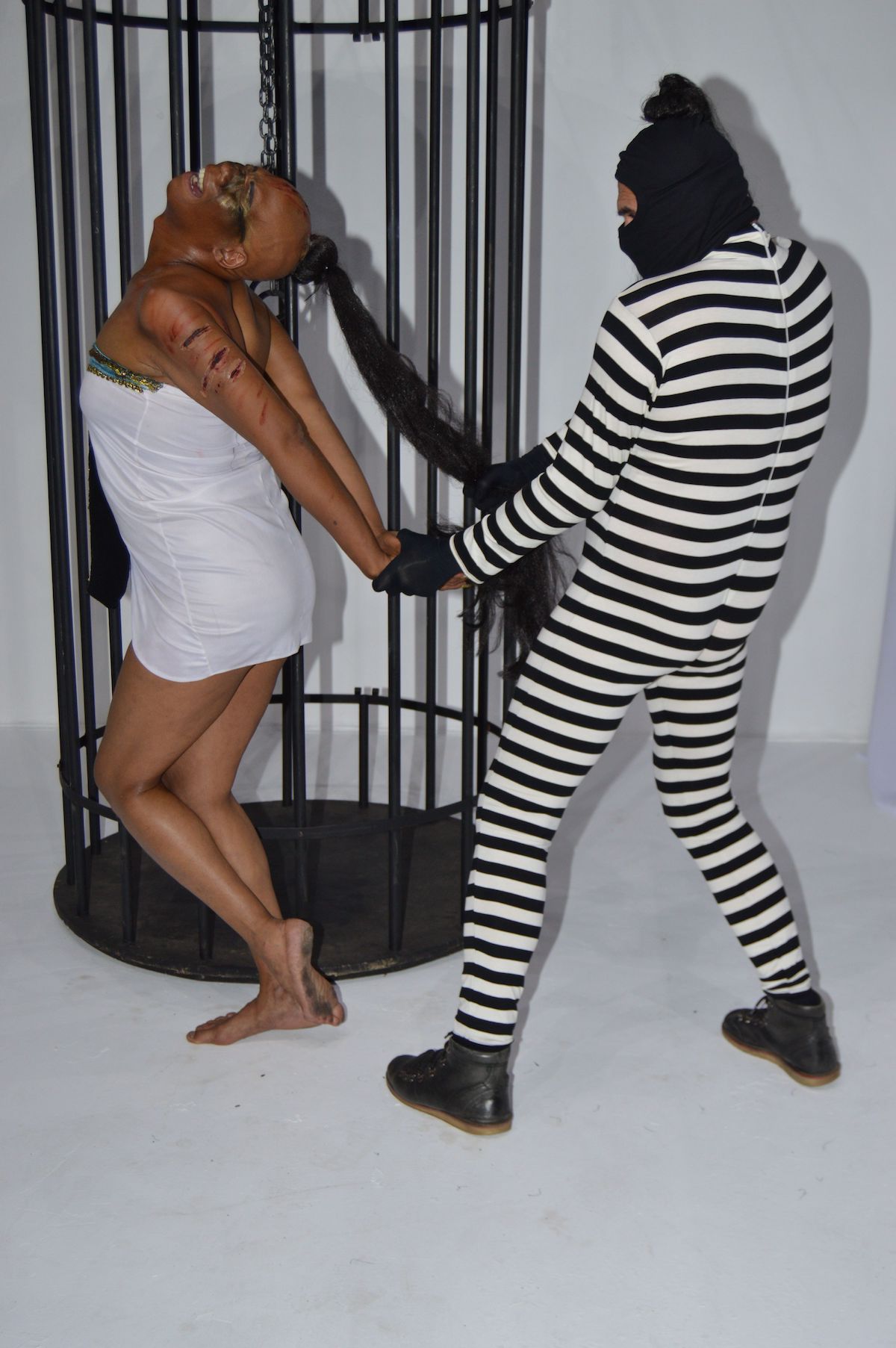 "I'm a freak of nature and that's how I was intended to be"
—Tracey Rose, the South African artist who once flew out to the Middle East to piss on the dividing wall in Jerusalem that separates Palestine and Israel for a performance, talks to us about comedy, and why documentary photography is "not fucking art".
Exhibition of the Week
This week saw the opening of Mario Merz's Igloos in Milan, which brings together thirty of the Italian artist's large-scale igloo works created between 1968 until his death in 2003. "Through his work, he investigates and represents the processes of transformation of nature and human life, using elements from the scientific-mathematical field, such as the spiral and the Fibonacci sequence, and, from 1968, introducing what would remain one of the recurring and most representative motifs of his practice for more than thirty years: the igloo," says the gallery. The show at Pirelli HangarBicocca, Milan, runs until 24 February 2019.
Instagram Account of the Week
Dominic Myatt @dominicmyatt
Dominic Myatt is a London-based artist working with beautiful linework and frequently filthy subject matter. His drawings often feature sex, sex organs and strange grotesqueries—think Egon Schiele meets Tomi Ungerer. His Instagram is not just a treasure trove of his works on paper, but his works on flesh: check out the multiple tattoos people have of his work on their own bodies, surely the ultimate flattery for any artist.