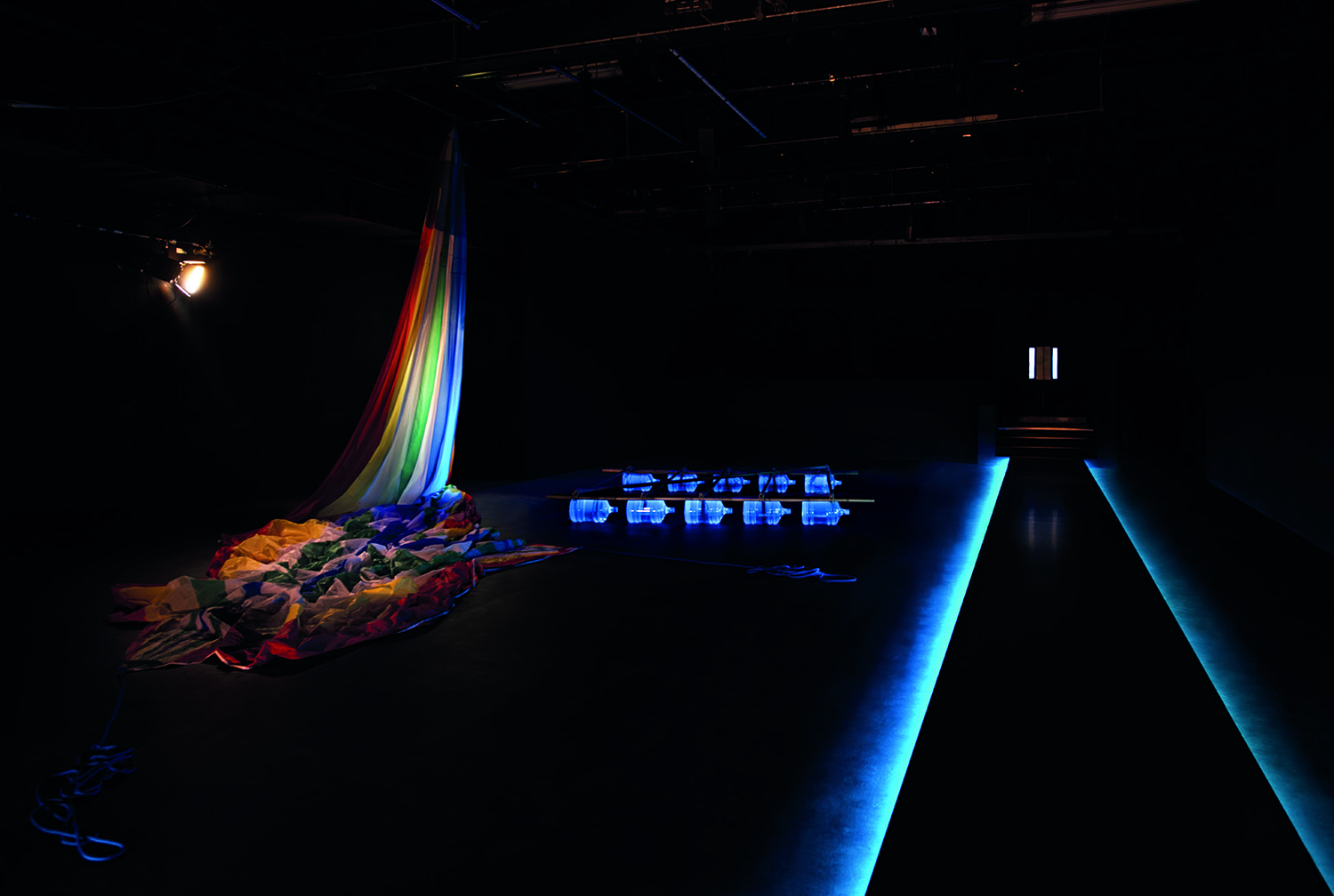 Three summers ago, I staged a one-week art show at the ICA. It was put up in a matter of hours, and within a few days it was all over. My show was part of fig-2, an experimental programme that took place in London in 2015 and showed 50 exhibitions in 50 weeks. It saw such artists as Oreet Ashery, Broomberg & Chanarin, Anna Barham, Laura Eldret and Suzanne Treister take the stage for a week at a time. The project took its cue from fig-1, staged by curator Mark Francis back in 2000. Weekly shows were put on by everyone from Bridget Riley to Richard Hamilton, as well as then lesser-known names like Wolfgang Tillmans, Grayson Perry and Jeremy Deller. It stripped away any excess glitz from the exhibition model. Instead, fig-1 proved that a curator, a bare space, two assistants and a bit of spontaneity can offer artists the freedom to try out new ideas that might otherwise be years in the making.
I was the editor of an independent online magazine (named POSTmatter) in 2015, and my exhibition with fig-2 explored the potential for a digital publication to come alive in a physical space. Writers, artists, curators and academics were invited throughout the course of the week to respond to the show, writing collaborative pieces in the gallery that were broadcast online in real-time. It is an approach that exemplifies the interdisciplinary reach of the fig-2 programme; during the original fig-1, Will Self set up in the space to write stories live in response to the visitors themselves, projected for all to see across the wall. In both iterations, the freewheeling, unpredictable nature of the week-by-week proposition meant that anything felt possible––no time to waste, to procrastinate, to dawdle. It was all there for the taking.  
Left: Anoxide, Death Metal Band. fig-2 opening, week 32/50 Oreet Ashery. Right: New Noveta. fig-2 opening, week 32/50 Oreet Ashery. Photography by Leo Koivistoinen
Such a rapid-fire model, with the tightest of schedules, requires all the time and energy you can give. By the end of my week, I was exhilarated and exhausted. Meanwhile, curator Fatos Ustek (who oversaw fig-2 from start to finish) was just gearing up to mount the next exhibition. Her energy knew no limits; I'll never forget her tugging heavy wall dividers and sandbags across the studio floor at midnight as we set up my show, laughing at the top of her voice as she went. fig-2 was an audacious, fanatical, immense undertaking. It was a race against the clock, counting down the days to the next exhibition. It was one of the best weeks of my life.
A new book celebrates all 50 exhibitions in 50 weeks, featuring essays and interviews with art-world figures like Catherine Wood, Gilda Williams and Hans Ulrich Obrist, as well as introductions by Mark Francis, Gregor Muir and Fatos Ustek, among others. It is ambitious and playful in design, with the voices of the artists woven throughout in personal insights and reflections, just as it should be. It is a genuine reflection of the multi-layered, joyful cacophony that was fig-2.
And it's far from over. fig-2 is set to return as fig-futures this year, launching across the UK as the clock begins to tick once more. The torch will be passed from city to city, as sixteen, week-long shows are hosted at four different venues in 2018 and 2019. It is the first time that the project will take place beyond London and in multiple venues. Experimentation and play will again be at the heart of it all, opening up conversations between artists and the gallery visitors. I urge you to get to these exhibitions around the country if you can. At just seven days each, it is all too easy to blink and miss them. The countdown starts now.
Left: Kathryn Elkin, 'The Elephants in the Room', 2015. Installation image of fig-2 exhibition, week 18/50. Courtesy of the artist. Right: Eva Rothschild & Joe Moran, 'A Setup', 2015. fig-2 opening, week 23/50. Courtesy of the artists. All photography by ©Sylvain Deleu.
The participating galleries and project dates are:
Grundy Art Gallery, Blackpool 1 –  26 May 2018 with Allison Katz * Ruth Beale * Rebecca Birch *Amy Stephens
Kettle's Yard, University of Cambridge in September 2018, with collecting partner Norwich Castle Museum & Art Gallery with Oreet Ashery * Broomberg & Chanarin * Patrick Coyle & Francesco Pedraglio * Eva Rothschild & Joe Moran
The Gallery, De Montford University, Leicester in November 2018 with Anna Barham * Kathryn Elkin * Ben Judd  * Annika Ström
Plymouth Arts Centre in March 2019, with collecting partner The Box, Plymouth with Laura Eldret * Eva Grubinger * Charlotte Moth * Suzanne Treister.
fig-2 and fig-futures are supported by Outset and Art Fund
fig-futures
May 2018 – March 2019, at venues around the UK.
VISIT WEBSITE