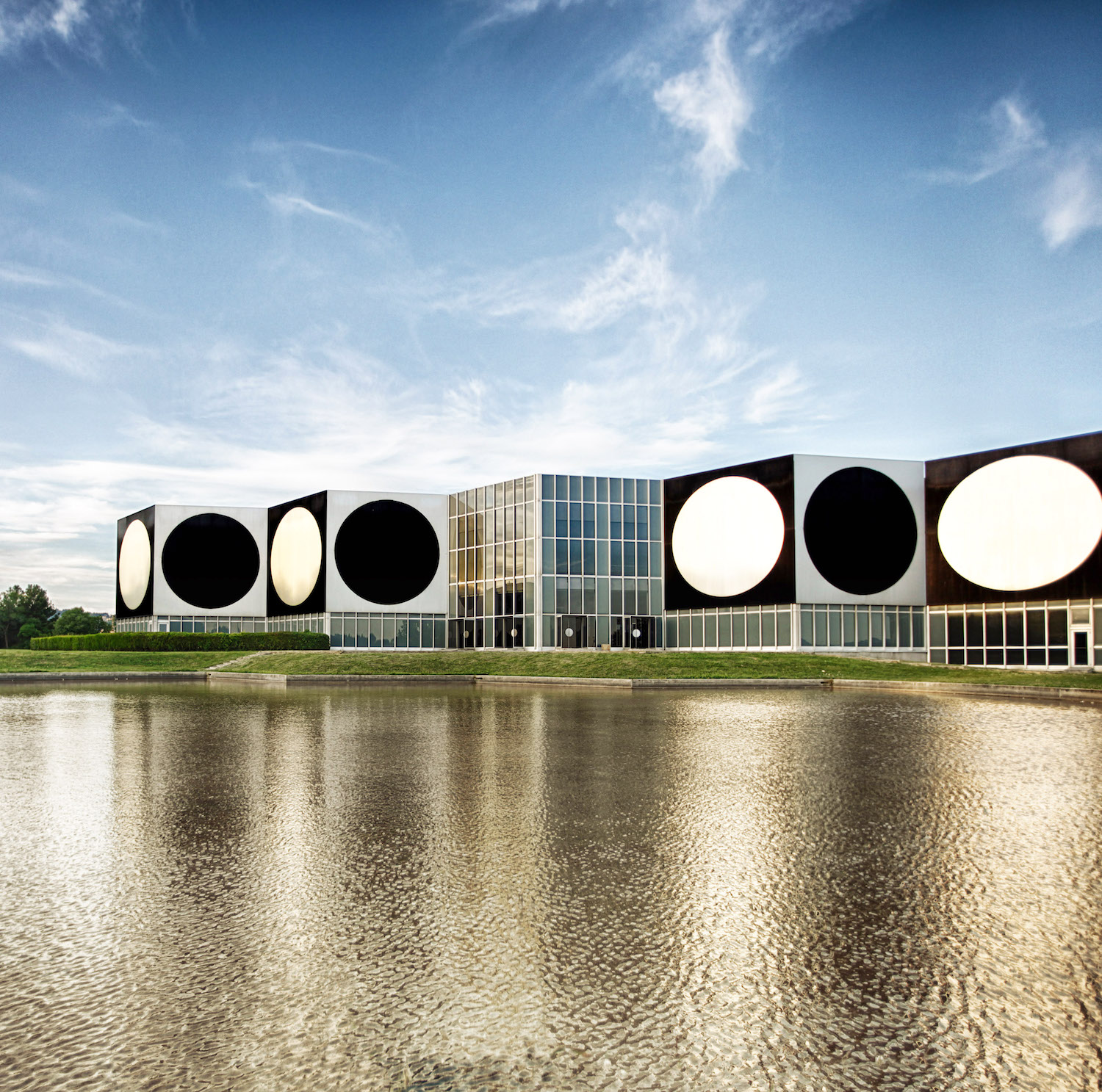 What
A madcap centre created by op-art legend Victor Vasarely, established in 1976 with the aim of making his dream of "art for all" a reality. The huge 5,000-square-metre building, made up of sixteen interlocking hexagons, was constructed as Vasarely's "polychromatic city of tomorrow". Designed by the artist himself, it is decorated with geometric motifs in anodized aluminium plates. When viewed from afar, it resembles a set of children's building blocks—an image that chimes with his mission to open up access to art beyond the privileged, educated few. Inside, Vasarely's huge-scale silkscreen prints are exhibited, with some measuring six metres wide by eight metres high, fully immersing visitors in his pulsating shapes, volumes and colours to offer new and transformed perspectives.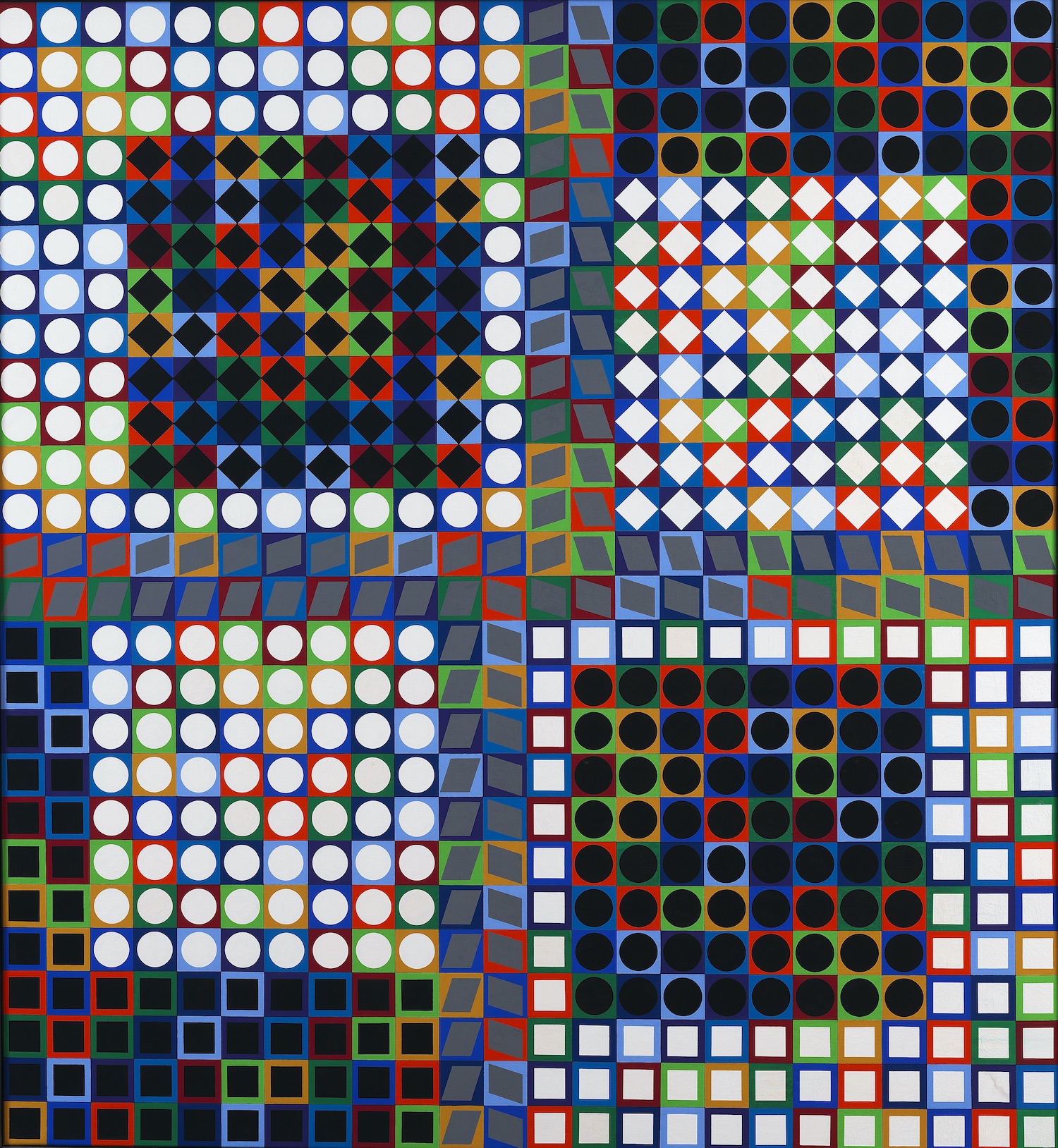 Who
Vasarely was born in Austria-Hungary in 1906 and was educated in Budapest, where he studied at the Mühely, a school inspired by the German Bauhaus. He moved to Paris in 1930, working as a graphic designer in advertising while carrying out his own experiments with trompe l'oeil visual effects and kinetic art. In 1965, an exhibition at the Museum of Modern Art in New York cemented his reputation as the father of op art, and it was just ten years later that he opened the Fondation Vasarely. Initially influenced by artists like Wassily Kandinsky and Paul Klee, his utilitarian approach to shape, colour and pattern went on to inspire iconic artists such as Frank Stella and Bridget Riley.
Where
Based just outside Aix-en-Provence, the foundation is located close to Paul Cézanne's family home at Jas de Bouffan—one of the elements that first attracted Vasarely to the site. Set on top of a hill, it commands impressive views over the city and surrounding countryside. The black-and-white graphic facade is reflected beguilingly in a large lake out front, and it is the process of being listed by the National Commission of Historical Monuments. A total experience of art and architecture as one, it realizes Vasarely's vision for a "laboratory of ideas", with the building itself creating a series of playful optical illusions.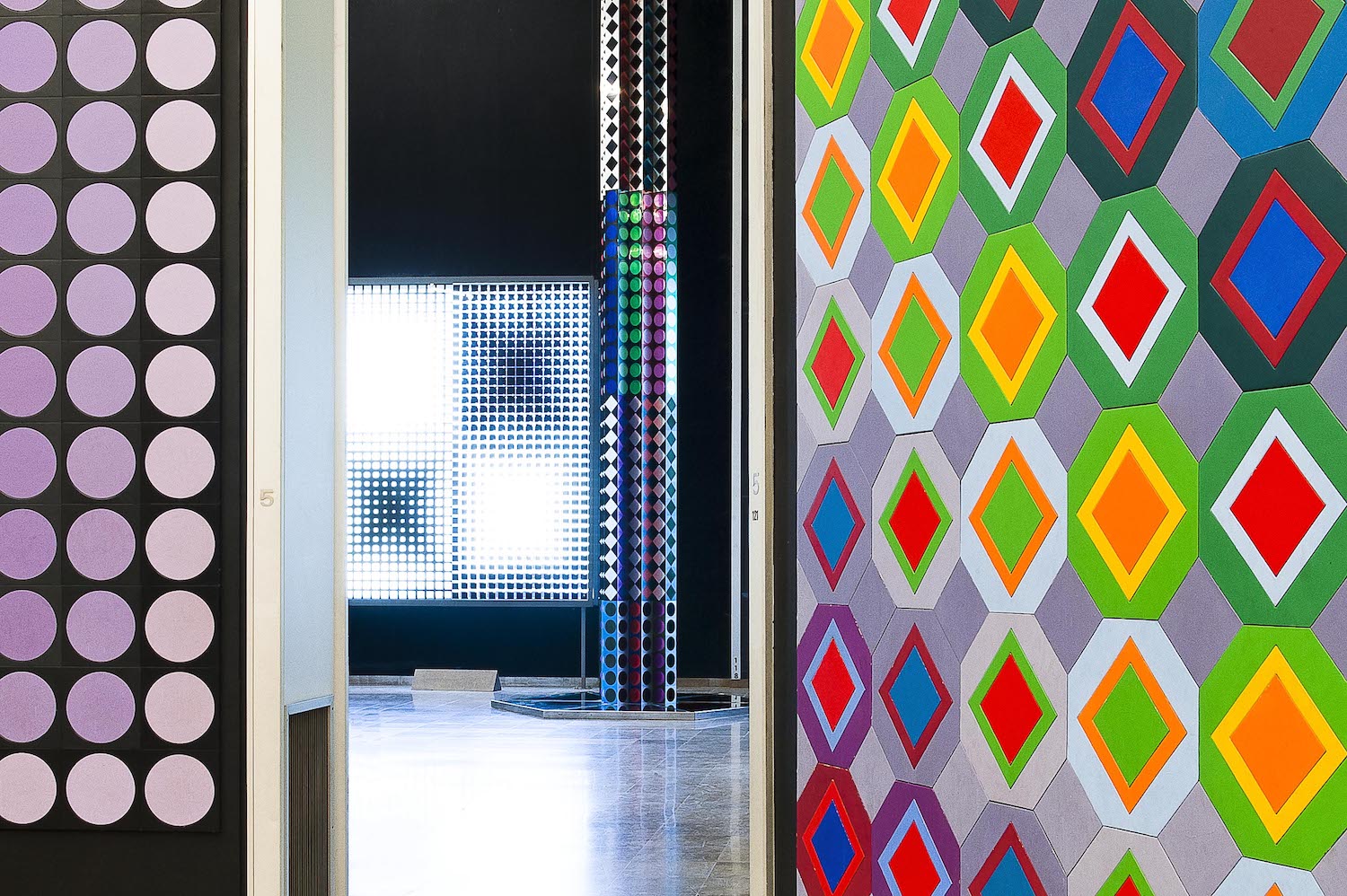 Why
Fondation Vasarely was way ahead of its time in considering how audiences really engage with art, and it is more than just a personal shrine. This is a place where it is easy to lose yourself in reflection, swimming on waves of tessellated triangles and soft circles—an experience mirrored in the design of the building's hexagonal modules, which can be wandered through at random rather than in any particular sequence. The effect is something akin to the pleasure of exploring every twist and turn of a labyrinth. The space makes looking at art a participatory event where every perspective counts, offering up a dizzying array of possibilities—no two visits are ever the same. Look twice, look again and see you what you discover.
All images courtesy Fondation Vasarely
Fondation Vasarely
Open every day from 10 am to 6 pm, 1 Avenue Marcel Pagnol, 13090 Aix-en-Provence, France
VISIT WEBSITE