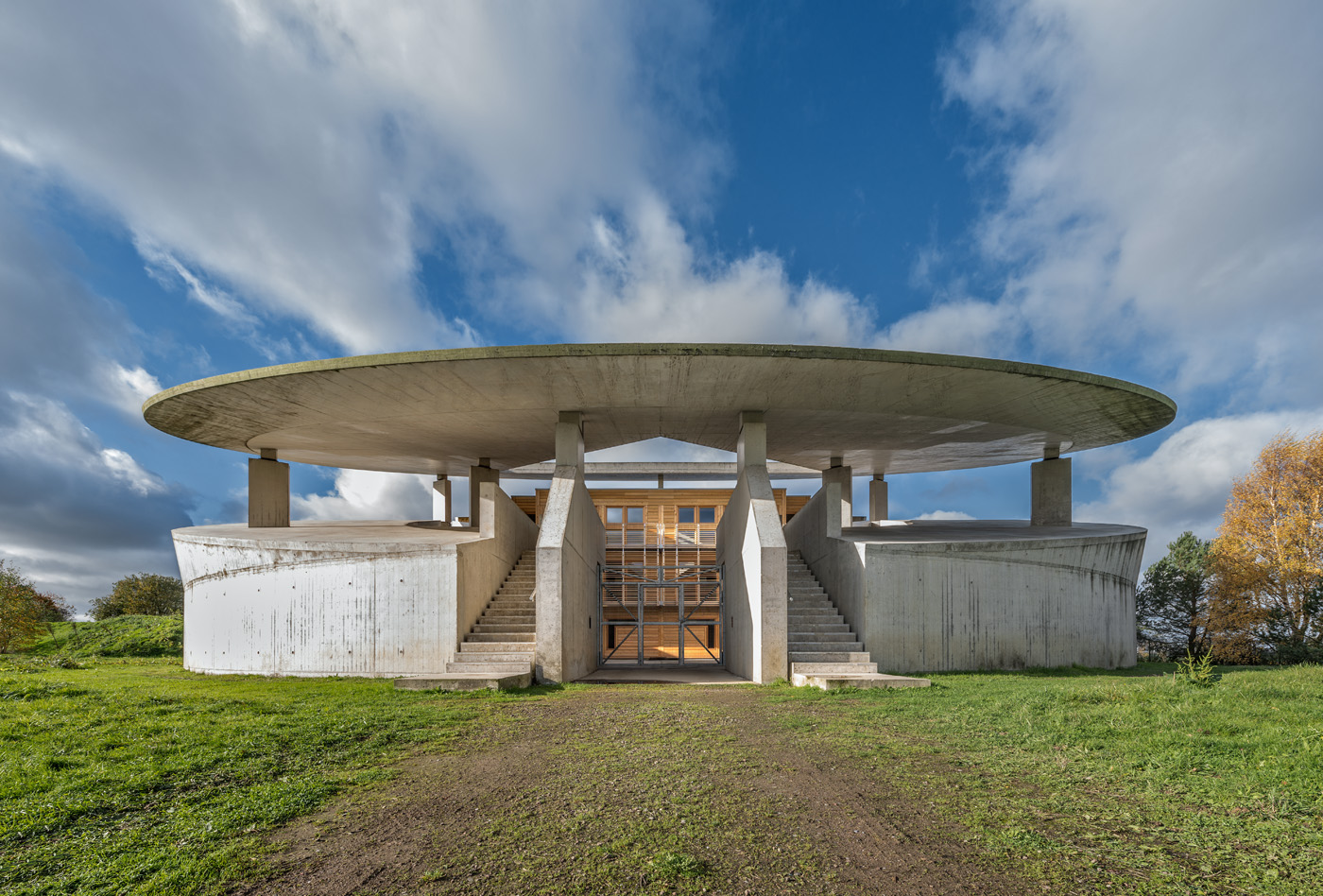 What
A patch of weathered meadowland outside Düsseldorf conceals one of Europe's most spectacular concatenations of architecture and artworks. The Museum Insel Hombroich ("Hombroich Island") is a cluster of buildings, artworks and residences scattered across grassland. Wandering around the lush landscape, itself studded with artworks, visitors encounter various oblique brick structures designed by the artist Erwin Heerich. Each of these buildings houses a purposeful intermingling of art and archaeological antiquities, as arranged by artist Gotthard Graubner. Medieval Cambodian lions and eighteenth century Chinese ceramics collide with Alexander Calder mobiles, Giacometti sculptures and works by Rembrandt and Cezanne.
And if this wasn't enough, the adjacent Kirkeby-Feld and Raketenstation Hombroch—a former NATO missile base—extend the site with further artistic marvels, including buildings designed by Portuguese architect Alvaro Siza and the Danish painter Per Kirkeby. All of this is enmeshed with a spectacular natural environment.
Hohe Galerie (left); Ñume-Haus (right)
Who
The Museum Insel Hombroich began in 1982, when the self-made real estate broker Karl Heinrich Müller bought an abandoned Beidermeier-era estate on the park, which he then restored. Over the next few years he expanded his kingdom. Müller commissioned Heerich to build 11 pavilions to display art from his collection, and had the landscape architect Bernhard Korte restore the villa's gardens. In the 1990s, Müller acquired the defunct Hombroich rocket station and the swathe of land now known as the Kirkeby-Feld that connects it to the Museum site.
A devout believer in Cezanne's statement that "art is a harmony parallel to nature," Müller allowed both to flourish in tandem, so that the pavilions themselves become interactive sculptures embedded in the landscape. "For me," said Müller, "Hombroich is not just the building of a museum, but the attempt to find a new way of life," and his 'island' is a distinctly living art space—not least because it is home to various artists, musicians and scientists, housed within the former missile base itself.
Where
Famed for its lignite mining, steel production and automobile industry, the west German region of North Rhine Westphalia is one of the world's industrial powerhouses. The resultant wealth, a long history of social democratic politics and and an abundance of generous collector has left it studded with marvels of modern art and architecture, from the Bauhaus-style Zeche Zollverein coalminers to Gottfried Böhm's concrete pilgrimage church in Neviges. A pastoral gem in a region better known for its intense urbanism, the Insel Hombroich might be the cherry on top. Over the years, the site has expanded to include other artistic projects, including the Tadao Ando-designed Langen Collection—a concrete Bond villains lair surrounded by a moat—and the Skulpturenhalle, which serves as both Thomas Schütte's foundation and an exhibition hall for contemporary sculpture.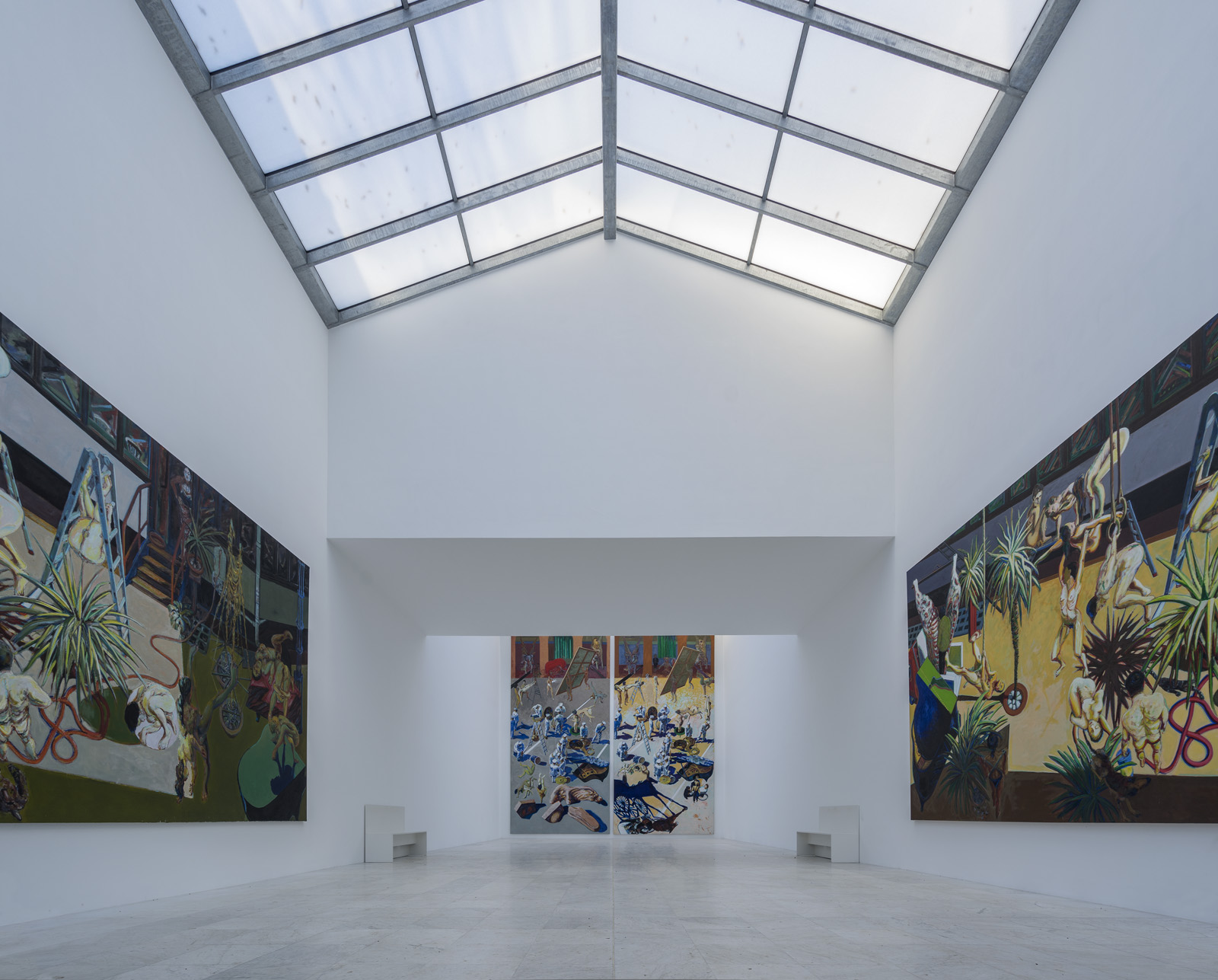 Why
Although many of the artists featured in the Insel Hombroich are familiar, the way they are presented is quite distinct. Visitors are presented with no suggested route or guided tours, no wall texts or signposts. Instead, visitors are encouraged to wend their way uninterrupted through the landscape, in an unmediated encounter with the art. The pavilions even dispense with artificial lighting, a seemingly small change that radically changes the way in which one views an artwork. And, then, of course, there's the island's beauty. The villa's ornamental gardens give way to a rugged, almost primordial-feeling landscape, where vegetation is allowed to grow rampant. On a quiet afternoon, it can feel like a garden after the end of the world, with nature in control and only the finest artefacts of human endeavour left.