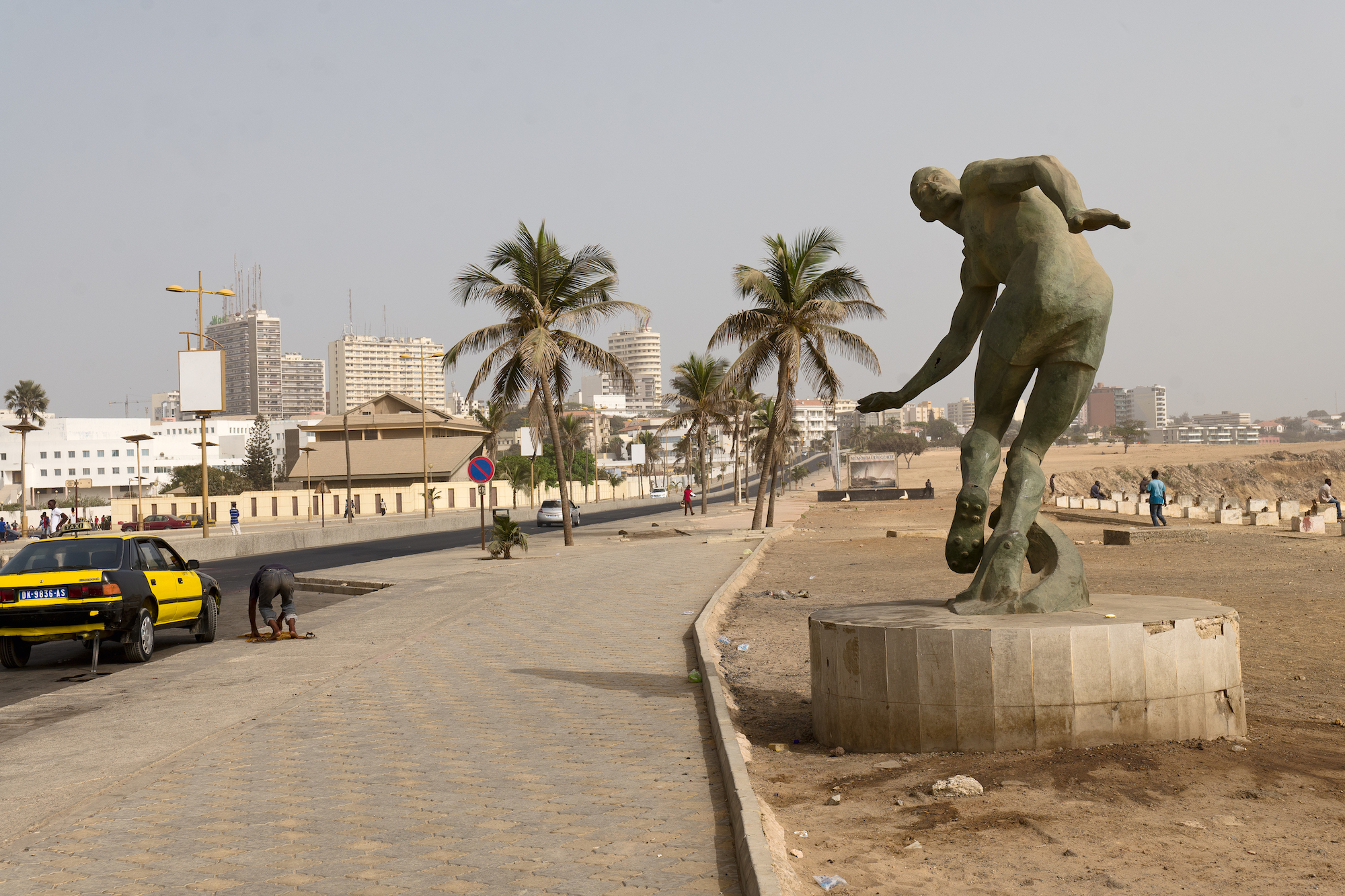 "There is no understanding Englishness without understanding its imperial and colonial dimensions," cultural theorist Stuart Hall wrote in 2008. The same could be said for much of the rest of Europe, from Portugal to Belgium to the Netherlands, who sent their ships all over the world in search of new territory, wealth and power. ​From​ ​1815​ ​to​ ​1914, Europe's​ ​colonial​ ​dominions​ ​grew​ ​from​ ​covering​ ​thirty-five per cent​ ​of​ ​the​ ​Earth's​ ​surface​ ​to​ ​eighty-five per cent ​of​ ​it. It is a remarkable reflection of a century of domineering expansion. This historic imperialism impacts not only on our ongoing experience of Europe, but inevitably continues to shape the contemporary landscape of its former colonies. As Hall emphasizes, "There is an umbilical connection."
South African photographer Guy Tillim has spent the last four years photographing cities across Africa, including Johannesburg, Durban, Maputo, Beira, Harare, Nairobi, Kigali, Kampala, Addis Ababa, Luanda, Libreville, Accra, Dakar and Dar es Salaam. A former photojournalist, he began his career in the late 1980s during South African apartheid. In his latest photographs, the racial tensions that were previously out in the open simmer and seethe in a different, more subtle set of contrasts. Street scenes show English, French and Portuguese street signs, as well as recurring examples of European styles of architecture.
Capitalism is writ large in these African capitals, and English-language advertisements for everything from international banks to Super Bock beer abound. The grip not only of former colonial rule but of globalization is evident on every street corner, and the destruction and construction of buildings accordingly is another common theme throughout. Soviet-style monuments contrast with Coca Cola adverts. The neoliberal impulse for rapid urban development has taken root in these cities, and is frequently shown at odds with the African nationalism and socialist legacy left behind by previous revolutions of the twentieth century.
"These are images that are rich in activity, allowing the energy of everyday life to shine through"
Tillim uses a wide lens, allowing for the smaller details of each scene to manifest only upon closer inspection. It is a democratic perspective that he puts forward, with no one subject alone singled out for attention in his images. Instead, the viewer is left to make their own judgement in each photograph. In the same image, one reader might just as easily alight upon a distant storefront sign as another might be inclined to pick out the crumpled pink plastic bag hanging to one side. These are images that are rich in activity, and Tillim allows the energy of everyday life to shine through. Men and women cross roads while immersed in conversation, answer mobile phones, eat street snacks, crouch on scooters and carry briefcases.
They are brought together in a new book, Museum of the Revolution, published by MACK to accompany an exhibition at the Fondation Henri Cartier-Bresson in Paris. The images benefit from being shown on a large scale, where their finer details—the Rolex on a wrist, the litter discarded on the floor— can fully be observed, and in that sense they are better suited to an exhibition than a book publication. At the Fondation Henri Cartier-Bresson, Tillim's prints measure more than a metre in height, and the people photographed in them appear almost life-size. However, a different point of view emerges throughout the book, one that better reflects the careful composition of Tillim's image-making, whereby multiple images can be viewed at once on the page.
For many of the scenes, Tillim uses multiple shots to capture a more complete perspective. The resulting diptychs and triptychs of photographs show the adjacent viewpoints taken from a single position—a stitched-together panorama of sorts. Occasionally, the same figure appears in two of the interconnected images. While photographers so often assert their control over an image through what they choose to leave in and what they leave out, Tillim invites the viewer to make their own observations. Situated somewhere between documentary and street photography, his approach is genuine and open-ended.
These images capture the frenetic hubs of Africa as it stands today, with its multi-layered histories; the trauma of colonialism, racism and the "othering" of an entire continent by European powers, as well as the subsequent revolutions and ongoing battle for an identity that is truly representative of its place on the world stage. Tillim shows these clashes at street level, in images taken on his long walks through the African capitals. On foot with just his camera, there is real humility and humanity to be found.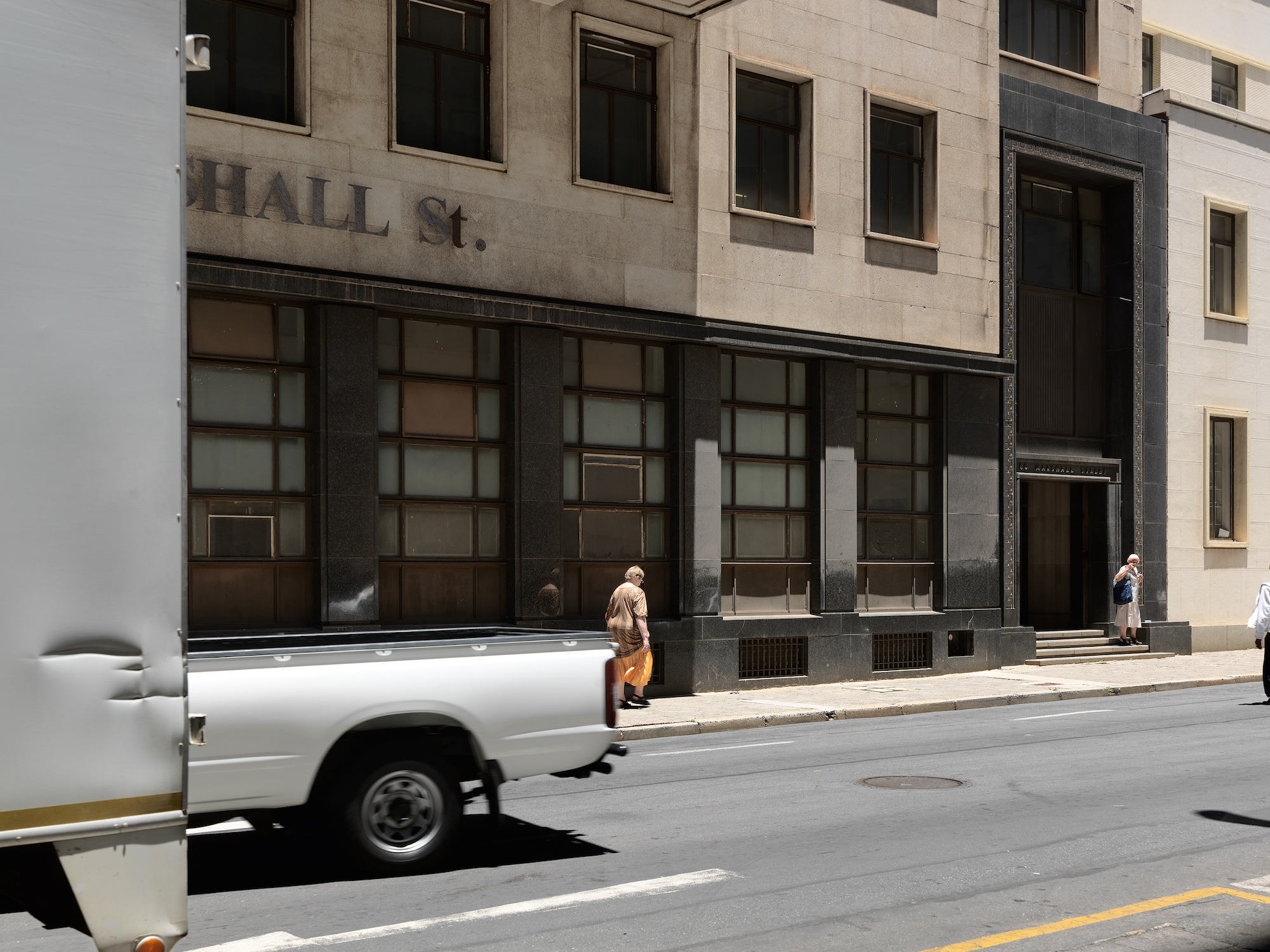 All images courtesy Mack Books