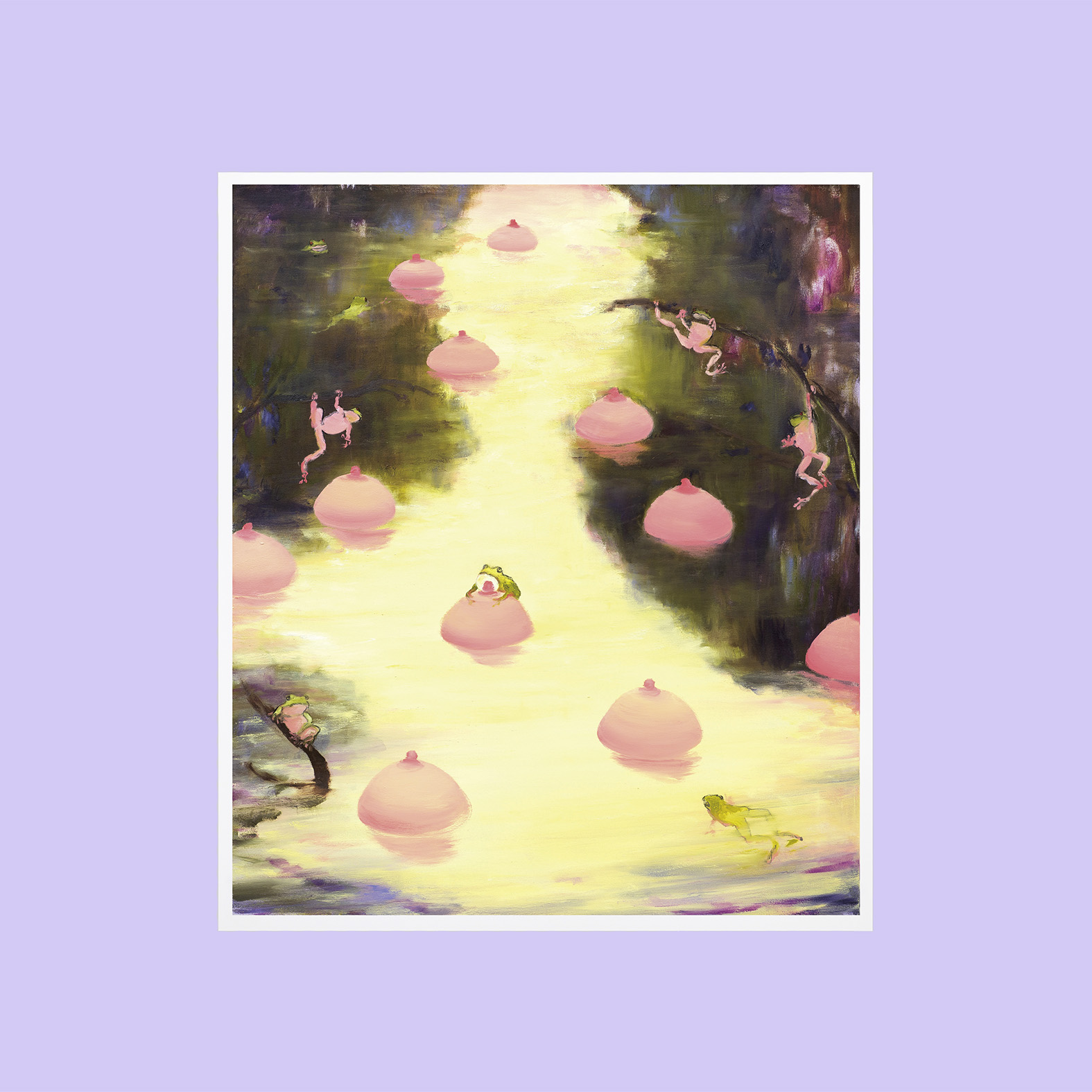 "I find the sounds of a frog's mating call incredibly sexy," confesses Amy Steel. In her new work Foetal Fantasy, frogs admire a glorious parade of breasts, gently floating along a river, as pink part-frog, part-breast creatures dance above. The frolicking rosy-green breast-frogs exude tremendous energy, they're a total contrast to the serene bobbing bosoms and the curiosity of the green frogs.
"I had been researching frogs," says Steel, "thinking about their behaviour and also finding their form weirdly foetal. For me, it made sense that breasts and frogs would form this sexual interrelationship."
Steel was partly inspired to create her unique scene by Monet's waterlilies. "I loved the way he reflected light and foliage on to the water's surface," she explains. Monet's paintings "became a springboard for my own watery world".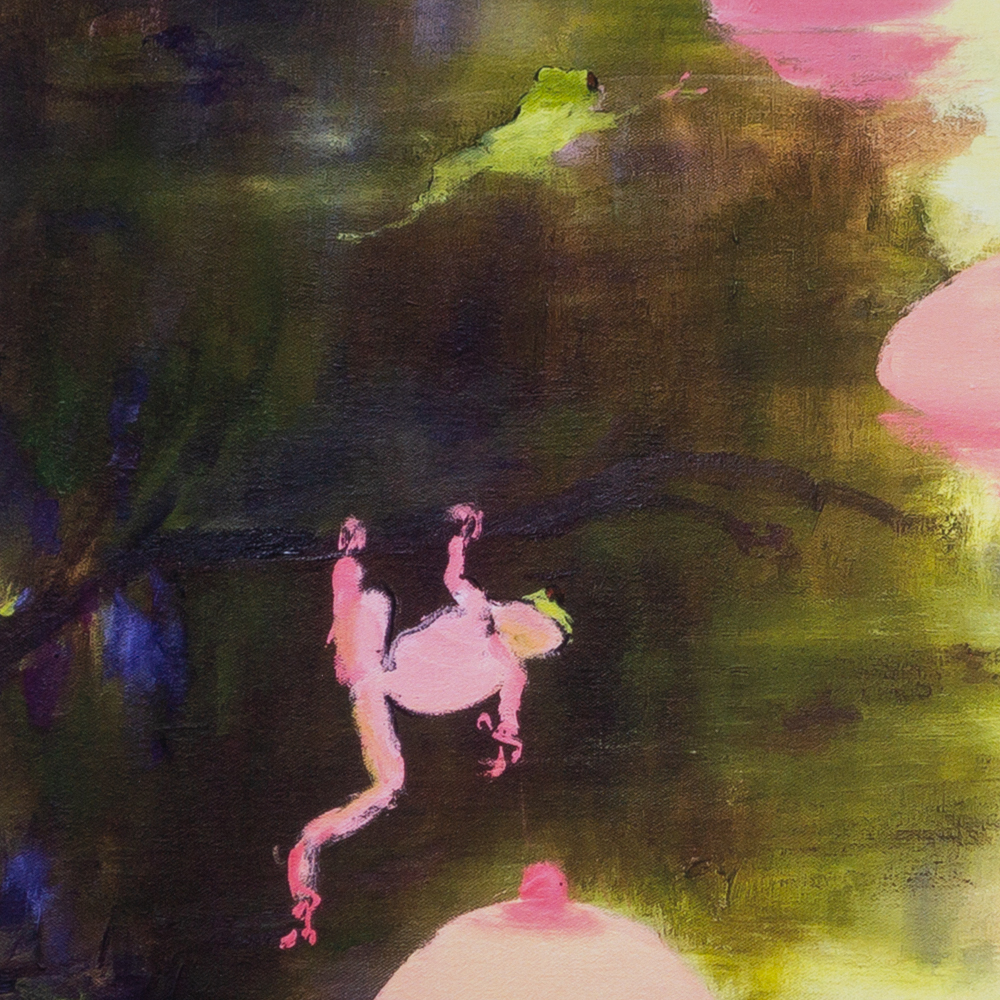 Perhaps unsurprisingly, there's a lot going on in Foetal Fantasy. Steel wanted to explore the complexity of female sexuality, which she portrays in this work as being "quite open and multiple". Foetal Fantasy also considers what it means to live through the body in the world.
"I found frogs weirdly foetal. It made sense that breasts and frogs would form this sexual interrelationship"
The sensual world is a familiar element of Steel's wider body of work. "I frame sensuality as a connective tissue between all things," she says. "I see it as a way to transcend the everyday situation in order to commune with, or, at least, remain open to, the deeper energies of the universe." Her paintings often fly fabulously into fantasy, seeing animals and parts of the female body existing together in magical dreamscapes.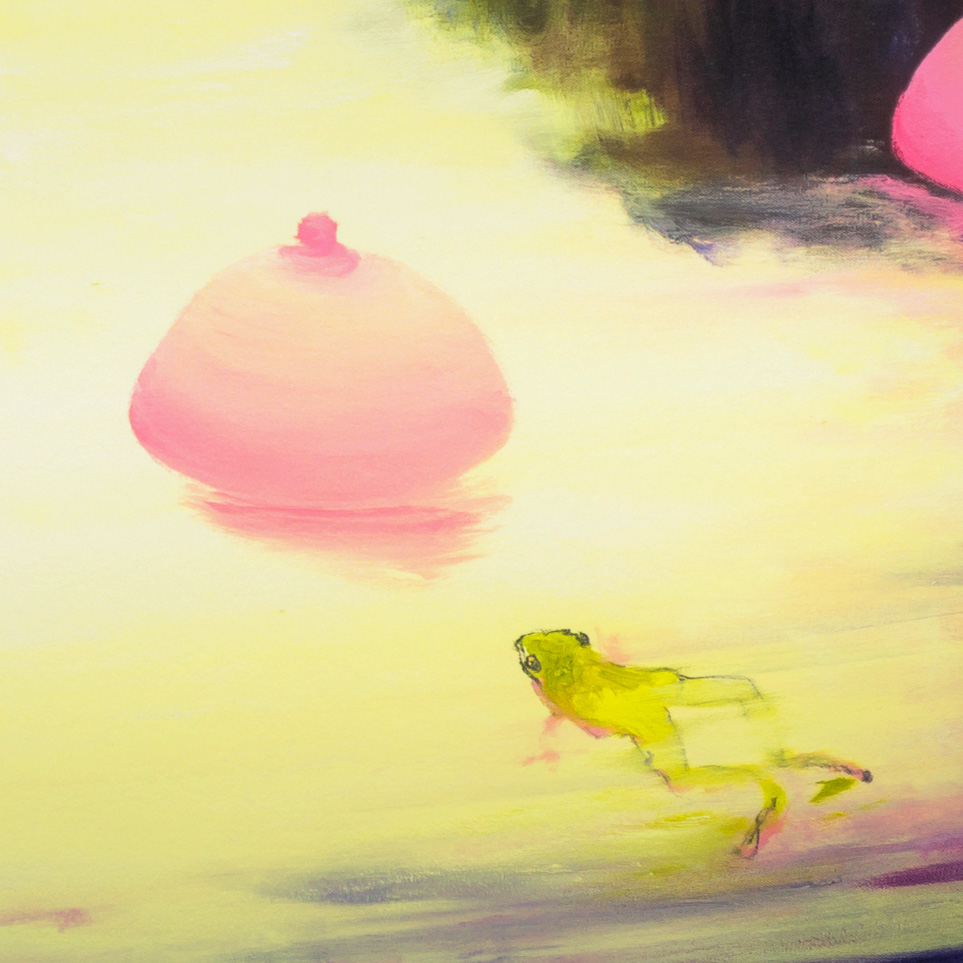 In addition, Steel creates environments that use both painting and performance in her wider exploration of female sensuality. She is also continually inspired by landscapes, which she sees as "an expression or continuation of my inner world".
Steel graduated from the Slade School of Fine Art. She has exhibited all over London, as well as in Venice and Bulgaria. This year sees her staging a solo show with Soho Revue and a group show at Beijing's Tabula Rasa Gallery.
This print, with a certificate of authenticity, is available exclusively from Elephant in a strictly limited edition of 50.
This limited-edition Giclée print is available exclusively from Elephant Kiosk
EXPLORE NOW