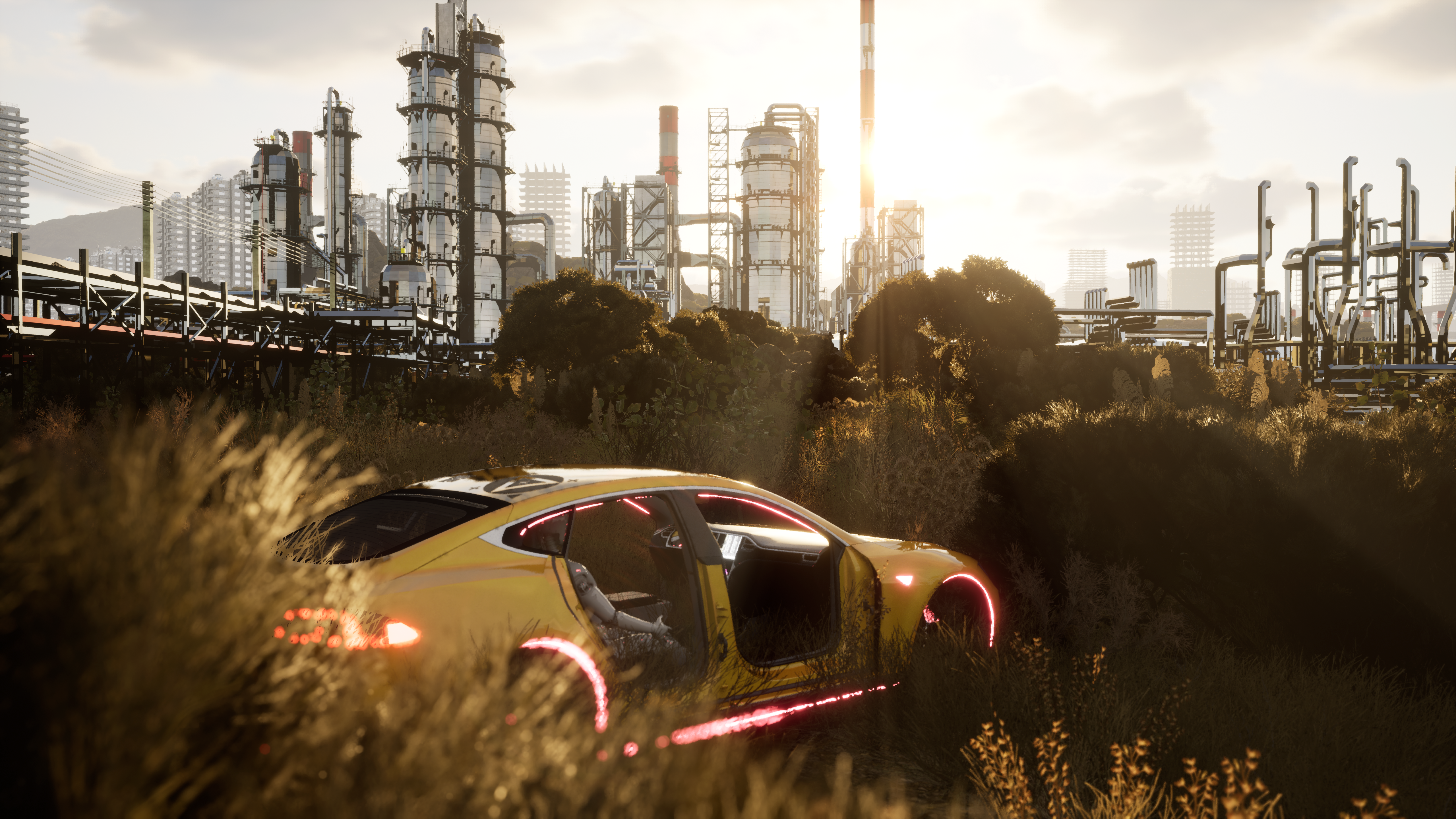 The term worldbuilding gets thrown around a lot these days: it's become somewhat of a catch-all for any artwork that alludes to something larger than itself. But it's impossible to describe Lawrence Lek's NOX (an acronym for Nonhuman Excellence) without beginning there and acknowledging that an entire world has been built within the walls of a derelict, three-storey shopping centre in Charlottenburg, Berlin. It's exactly this kind of big thinking that makes this project so fitting for LAS Art Foundation, the Berlin-based, non-profit organisation led by director Bettina Kames, which realises the type of ambitious, large-scale projects that might daunt other, more cautious, commissioning bodies. 

Lek himself is a polymath of sorts. He trained as an architect at Trinity College, Cambridge, and then, disillusioned by the world of property development, he pivoted into a career as a simulation artist, combining film, gaming, music and fiction. All this comes together in NOX which is impressive in both ambition and scale. The exhibition successfully transports visitors from the lobby of the Kranzler Eck building to the headquarters of Farsight Corporation, a fictional artificial intelligence (AI) conglomerate. Here, vehicle carcasses are strewn across the space: a car has driven into the escalator handrail—its airbag is inflated and its windows are shattered; another car has been cut into pieces—all that remains are the cushioned seats on the floor; in the distance, a vehicle's headlights blink through the darkness. The visuals alone are evocative, but it's a world that we meet primarily through headphones.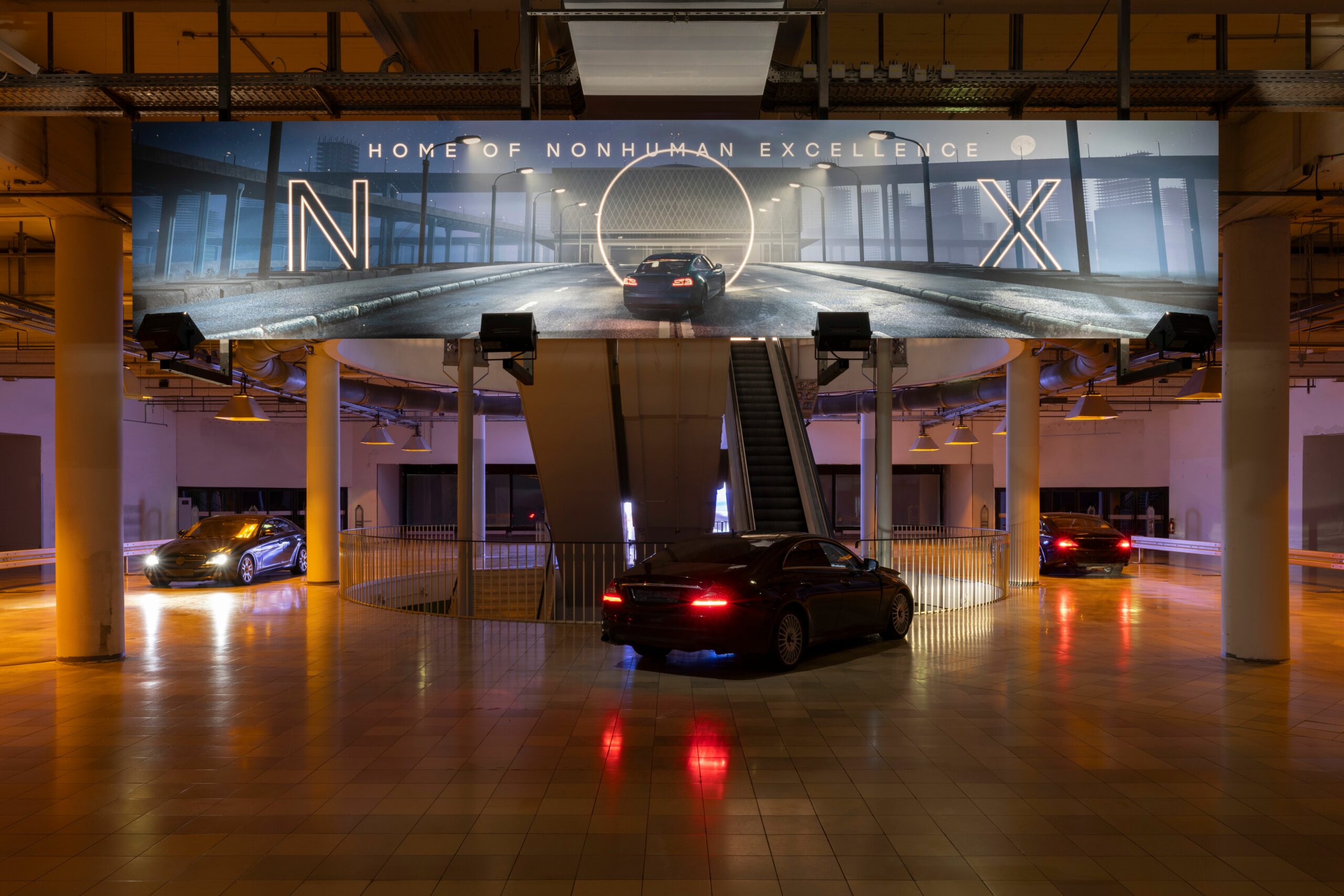 The audio component of this exhibition tells the story of a vehicle which has been returned to Farsight Corporation. Importantly, this story is shaped by each visitor's own route through the installation: depending on where you move in the space, the audio changes. It's a story told through a log: your own self-driving vehicle, Enigma, has been taken in for repair. We learn that Enigma had begun acting erratically on the Silk Road: its malfunction was that it had started to take too many 'captures', or images, and, in doing so, had depleted its own memory stores. The remorseful and anxious 'voice' of the vehicle describes the open roads it had attempted to capture. We learn about 'crawlers', the old, decommissioned cars which celebrate their final hours of freedom before running out of charge, and the AI-driven aeroplanes which are like 'wild horses of the sky,' making Enigma feel earthbound and insignificant. 'Land was the past,' says Enigma, 'and AI was the future.' There is a horse, too, seen as the swirling dust of the road settles, which Enigma describes as 'more real than anything I could imagine.'

Enigma is becoming increasingly anxious. It voices concern over what will happen to it when its sponsor runs out of 'NOX coins', and then it is soothed by a calming antidote of tranquillizing code and 'equine therapy'. Finally, we learn of Enigma's fate. We see this three-part epic visualised in a series of films, playing throughout the space, which Lek has created using gaming software and computer-generated imagery. Anyone who has played a video game will be familiar with his amalgamation of sweeping roads, mentor characters and stylised, virtual graphics. It is, as Lek tells me, a work of speculative fiction which feels uncannily familiar and unfamiliar at the same time.
Cars provide the perfect vessels for this futuristic epic: representing not only mobility and transport, but, as Lek says, 'the psychological experience of being in a state of limbo, in between, and everything that entails.' Lek relates this to the political themes of exile and alienation which create isolation but also the potential for freedom. He imagined what the view would look like from the window of a self-driving car: 'When you think of the 1960s road movie genre, it explores what freedom meant then,' says Lek. 'It's like, you know, the counter-culture generation, but at the same time incredibly powerful, like a military industrial complex. I guess it is about questioning what freedom means, when you search for individual freedom and ignore the social problems that are going on around you. What's the balance between your individual freedom and the state of your community in the wider sense?' And so, Enigma's story mimics the burnout of gig economy delivery workers. 'AI companies and automation companies are ready to fully automate everything, and obviously that makes economic sense. But what are the psychological impacts of that?' Lek asks. 'That was really my intent,' he says. 'I'm not saying anything didactic here. I'm definitely not saying that AI is good or bad. The issues that the car deals with—I want to stop training, I don't like my job, I've been working too much—those are really human emotions.'

At the private view, a girl next to me finishes her journey around the exhibition space and takes off her headphones. 'Why am I so upset about that car losing its sense of whimsy?' she asks her friend who is already moving back into the exhibition to revisit it. As a visitor, your memory of attending NOX is shaped by the decisions you make: Where will you visit first? How long will you stay there? Will you wait until the video has looped? Because of this it proves to be a challenge to remember NOX in any straightforward narrative. Instead, attendees are left with a complex emotional response and a series of fragmented memories. Lek likens this experience to reading a book: 'In general, when you read a book you don't read it all at once. Your friend might call so you close the book, and then you open it up again and the story continues. If it's good, the book lives on in your mind afterwards. And video games are the same, right? NOX is the same but in a condensed way. You might skip a bit because you're in a hurry or because your friend is somewhere else. It's an amazing thing to have that opportunity to create these different kinds of memories as an experience, because that's an incredibly rare thing.'

Disarmingly, I am left with a sense of compassion for a vehicle and its automated conscience. I am left with the words of Enigma, whose sorrowful sentiment emerges from my subconscious every time I toy with the idea of using ChatGPT for some menial task: 'Everything was a reminder of life before automation. Do you remember what that's like?'
Words by Emily Burke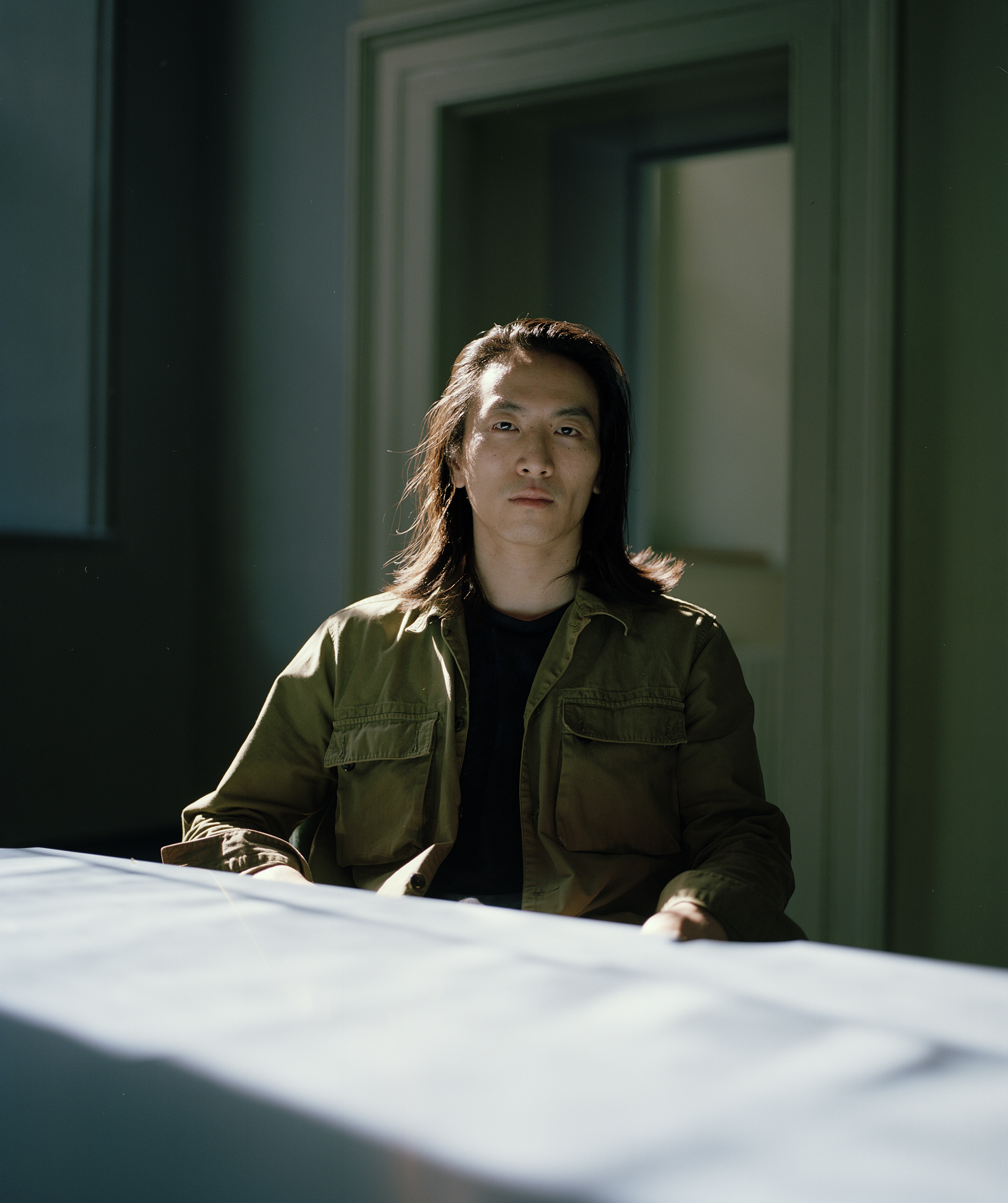 LAS Art Foundation presents Lawrence Lek: NOX at Kranzler Eck, Berlin, 27 October 2023 – 14 January 2024
FIND OUT MORE