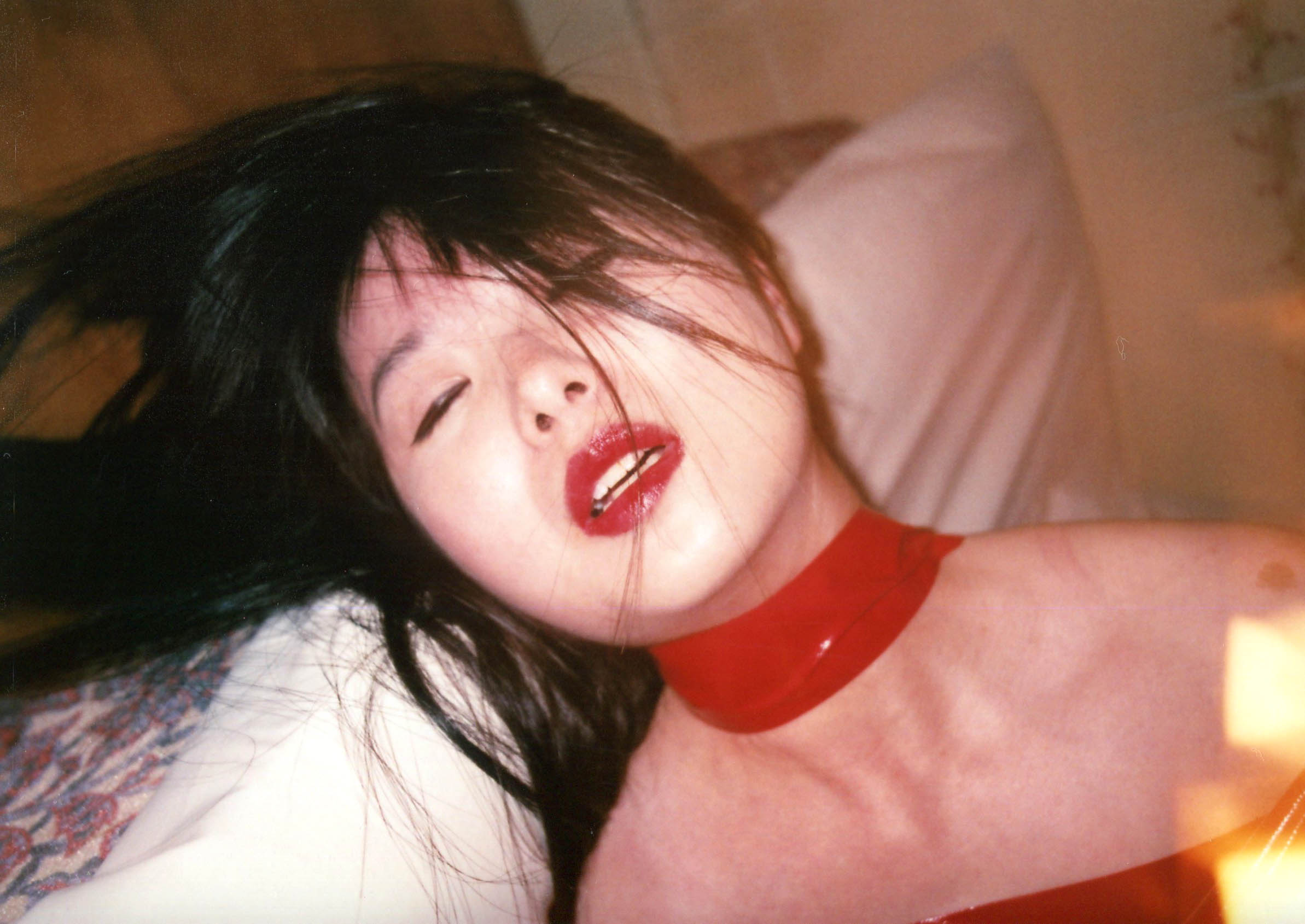 In her new photobook, Die of Love, Japanese photographer Hideka Tonomura invites you into a world that vibrates with fevered sexual energy and the relentless pulse of the city. Her beautifully crafted photographs often appear like candid offcuts, with blurred traces of neon signs on a dark street, shaky exposures of unknown figures, and empty, shadowy clubs.
Tonomura's book has no accompanying text, save for the title scrawled almost illegibly across the cover, where a nude woman flooded in red appears to flex her body in apparent ecstasy. The same shot, in full colour, serves as the book's opener, and sets the tone for this strange erotic journey, where explicit images of figures in bondage or using sex toys are interspersed with more clandestine depictions of a couple's thighs as they drink in a bar or fondle each other. With no written context—not even a single name or a date—the narrative is completely open to interpretation, but seems reminiscent of the blurred, intoxicating state one might experience on a particularly hardcore bender.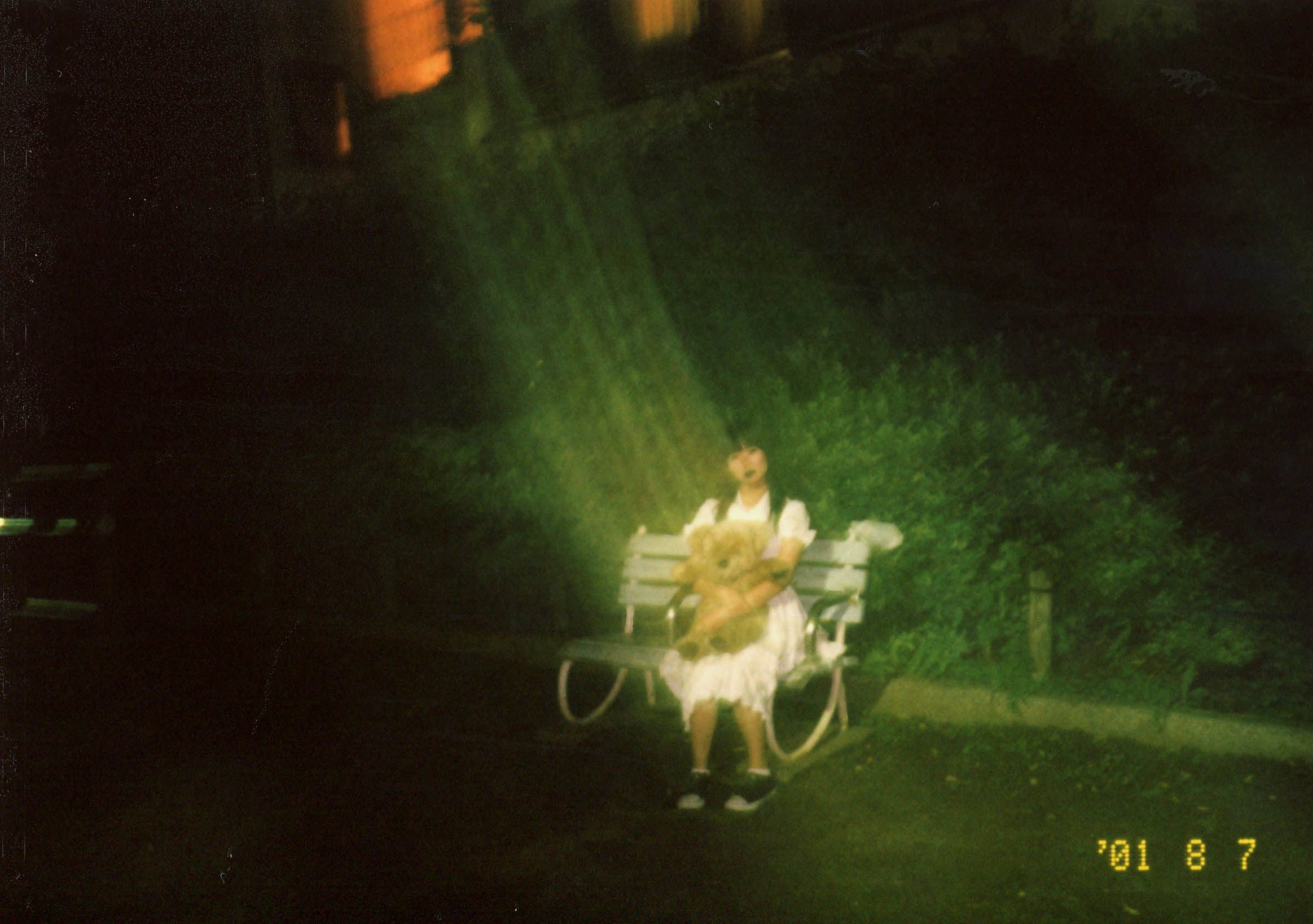 It is telling, though, that Tonomura's title alludes to love and death as opposed to simply sex, and the relentless, rhythmic sexuality found within these pages are is interspersed with shots of a bright blue sky. These could easily be interpreted as a moment of post-orgasmic bliss, the surge of emotion one feels in the throes of true love, or the quiet clarity of death.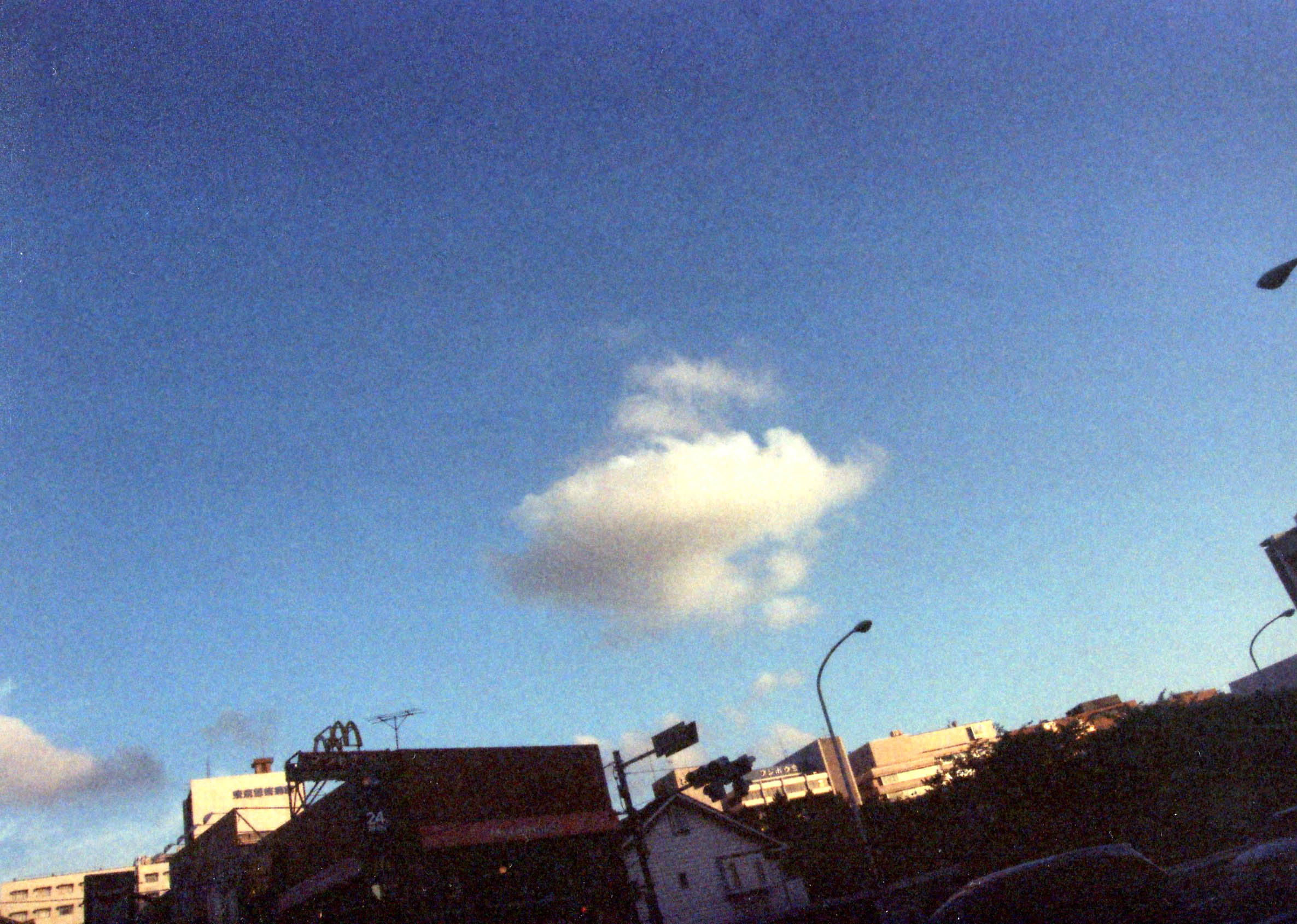 What exactly Tonomura is trying to tell us might remain a mystery, but her ability to court and upend taboos is unmistakable. Her book allows you to gorge on images that often use the accepted language or eroticism, with several women pictured in frothy frills or submissive poses, but somehow these subjects retain their own power. The same sentiment is found in her earlier book Mama Love, which presents Tonomura's mother as a highly sexual, autonomous being.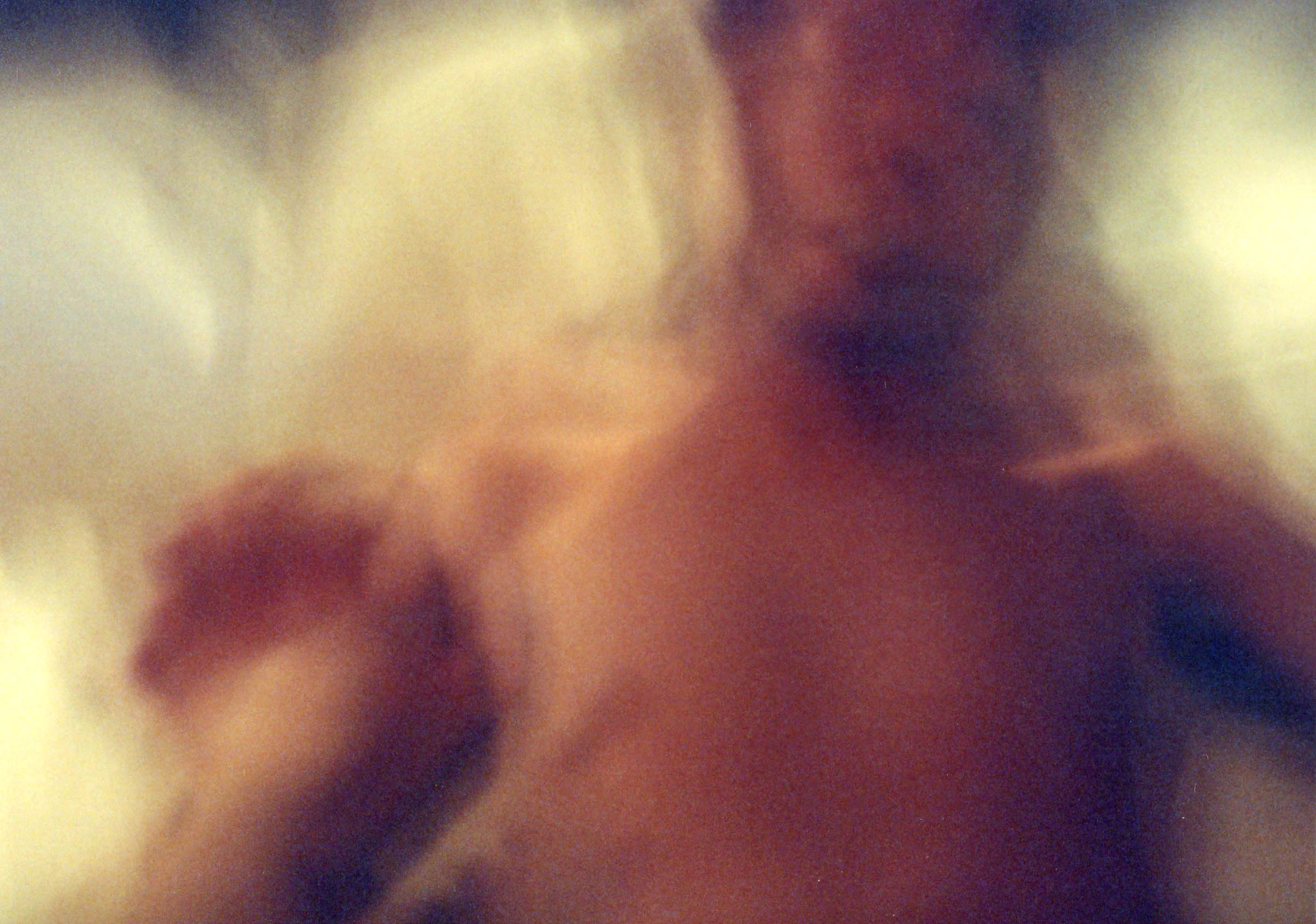 There is something intoxicating about Die of Love, not least because the use of delicate, textured pages elevates the status of the images, which are more stylistically similar to shots one might discard when leafing through a pack of old prints, back in the days when documentation was more than a click away.
These photographs almost seem designed not to be seen, as if you've stumbled across a deeply personal archive that would make most people blush. In many ways this book is like a visual love letter, not like the sonnets and poems we are so used to consuming, but deeply erotic and profoundly intoxicating.
Die of Love by Hideka Tonomura
Published by Zen Foto Gallery
BUY NOW