To coincide with Japonismes 2018 season, which celebrates Franco-Japanese relations across Paris and beyond, Asia Now is presenting a special spotlight section dedicated to Japanese galleries, some of whom have never exhibited in Europe before. From the major presence of Tokyo's Mori Art Museum (which offers a preview of its young artist group show Roppongi Crossing) to lesser-known galleries outside of the capital, the section gives viewers a chance to engage with both emerging and well-established Japanese artists.
Manavu Muragishi, Mori Yu Gallery
References to universal pop culture populate Manavu Muragishi's paintings, which come together like vaguely maniacal collages, covering everything from Coca-Cola adverts to spitfires and astronauts. This all makes sense once you discover that his practice covers animation, design, film, manga and painting. At Asia Now, his salon hang draws immediate associations with the art historical narratives of European exhibition-making, as do his direct references to surrealism and dada.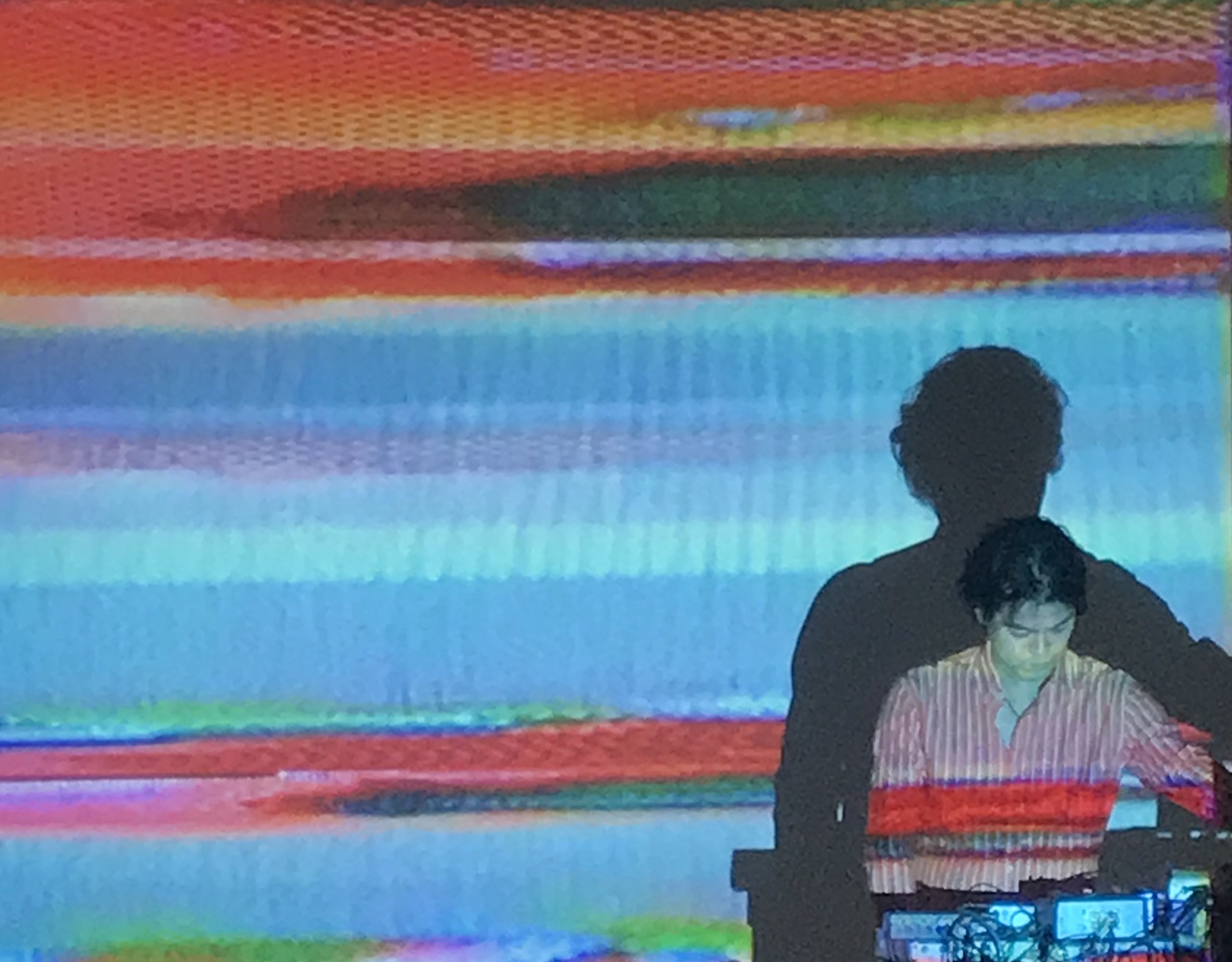 Masayuki Kawai, Mori Yu Gallery
Masayuki Kawai had been working with analogue technologies long before the digital revolution took hold. He utilizes circuit boards, monitors and sound systems to create complex feedback loops, which meld into constantly evolving visions of rippling colour, and strangely meditative soundtracks. "I'm interested in the texture, the in-between-ness," he explains. "With digital systems everything is defined by zeros and ones, but you can always find that space within analogue channels." His works take on sculptural qualities in the form of masses of cables, control panels and screens, and he rebuilds them for specific environments, including live performances (pictured).
Nobuaki Takekawa, Paw Your Right, Shred Your Right and Scratch Your Art, 2018. Courtesy of Ota Fine Arts
Nobuaki Takekawa, Transitional
As part of Transitional (something of a mini-exhibition brought together by the Mori Art Museum in Roppongi, Tokyo) Nobuaki Takekawa's installation of ceramic cats and their printed counterparts dominate the upper gallery. His posters serve as a form of galvanizing propaganda highlighting the ills of political disengagement, depicting felines that are apparently eschewing their civil rights or following mob mentalities while enjoying banal activities such as scratching posts and chasing balls of yarn. These woodblock prints have something of a sixties protest aesthetic, in their cartoonish line work and bold hues. Unsurprisingly, the artist is involved in grass-roots political activity and demonstrations as part of his wider practice.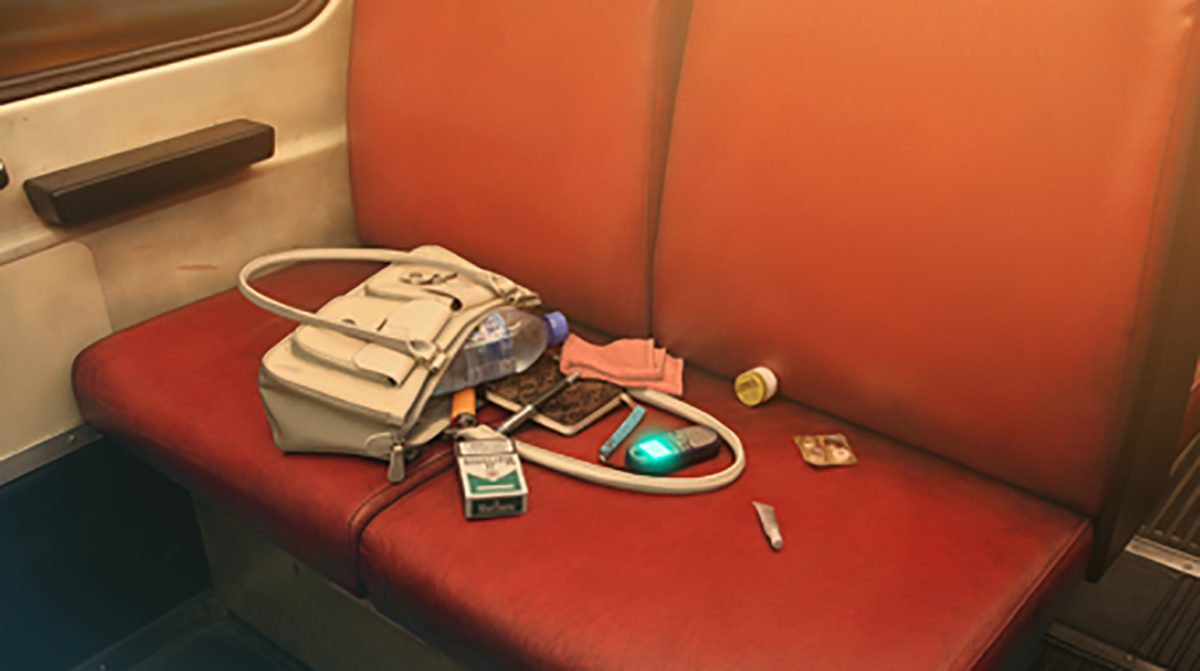 Masaharu Sato, Transitional
Masaharu Sato's unsettling anime Calling presents a series of vacant, banal scenes, all of which feature a ringing phone that remains unanswered. As a mobile vibrates and inches across the floor of a traditional Japanese home, or the shrill peal of a phone box echoes across an abandoned street, the viewer is reminded of the strange hyper-connectivity we now live in. The notion of a phone call has become more and more synonymous with business or worse, disaster, while the very idea of not having your device glued to your palm at all times has even more anxiety-inducing connotations. Sato achieves his eerie semi-three-dimensional aesthetic by drawing onto video footage, thus creating a strange world that spans the realms of reality and animation. Unsurprisingly, the artist references Baudrillard as an important influence for the strange hyperreal dystopias he manifests.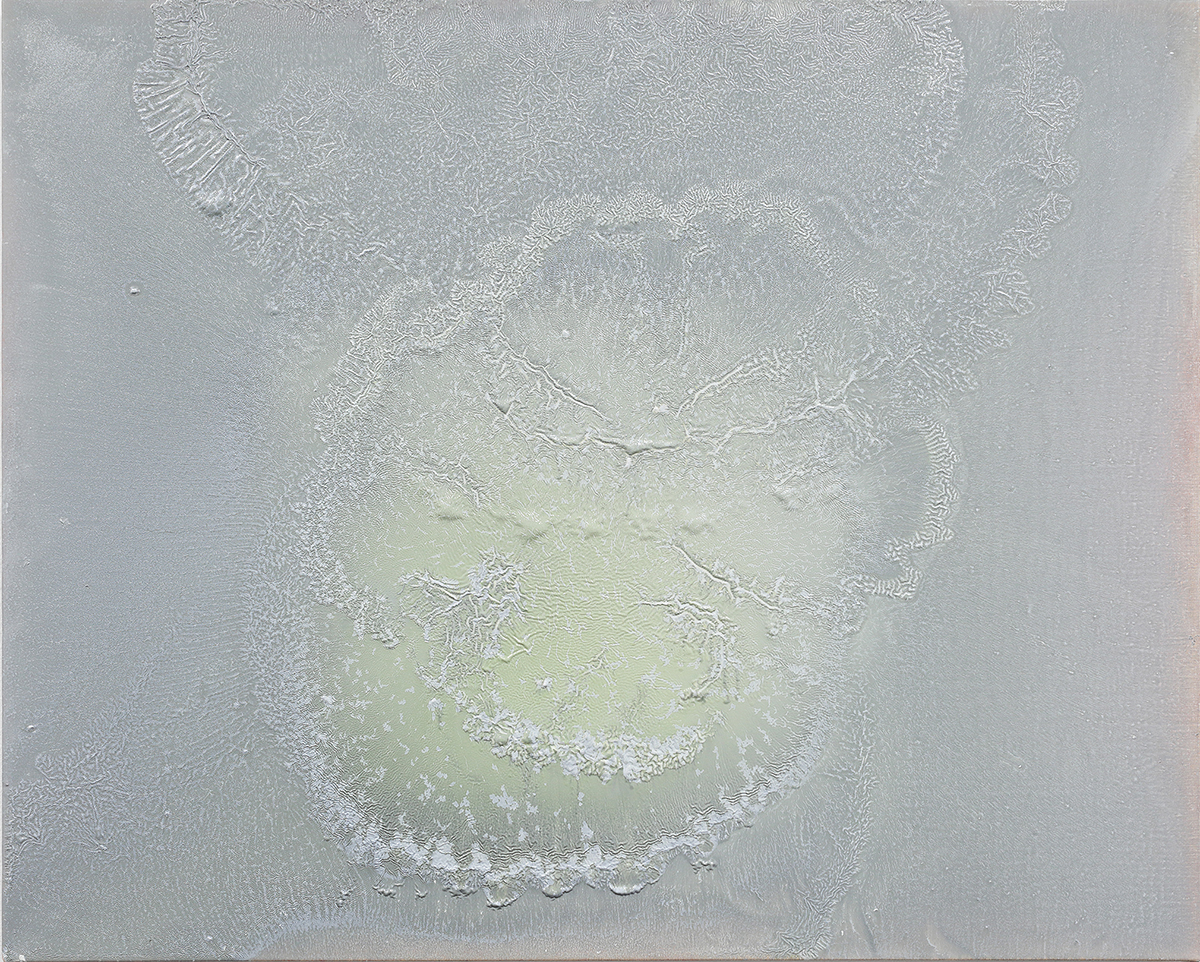 Momoko Jennifer Iida, Talion Gallery
Process is integral to Momoko Jennifer Iida's oil-based practice. The New York-born artist painstakingly pours layers of paint onto her canvas, allowing the liquid to pool and pucker, thus creating organic creases that harden into intricate wrinkles. Although she draws into her works to release these textures, the results remain decidedly abstract, and her delicate colour palettes pack a potent punch when combined with subtle hints of metallic paint.