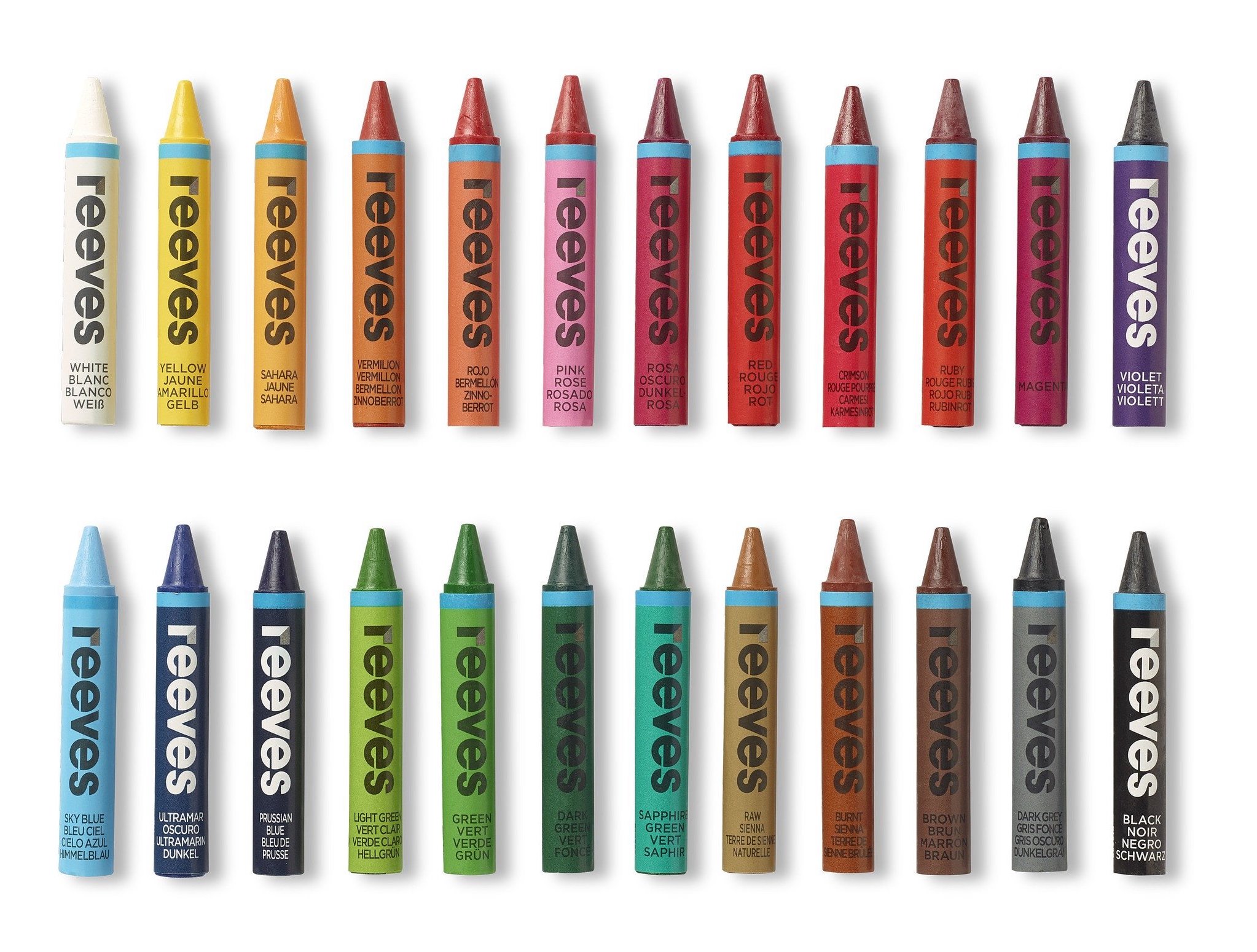 With the end of the year fast approaching, it's time to get your holiday preparations well and truly underway. While gift-buying has never been easier in the age of e-commerce, all those options can make it surprisingly difficult to choose. Independent retailers can also suffer, with busy customers often unable to invest the time needed to seek them out.
To make things simpler for you, we've put together a selection of our favourite gifts for the young creative or budding artist in your life—all available to buy online. From velvet toadstools to a set of wax pastels and (naturally) an Elephant-themed design classic, there's more than enough here to keep everyone happy this holiday.
This print should brighten up any wall, designed by Antti Kalevi, a graphic artist from Helsinki, Finland, and printed by the London-based Hato Press, who have worked with some of the capital's most respected cultural institutions.
£ 7.50
Designed by Ray and Charles Eames in 1945, this classic is a favourite of ours at Elephant not only for the obvious reasons, but for its versatility as a toy and side table for children and adults alike. Move it around the house and see where it sits best.
£ 185 
From Picasso to Dali, these artist trump cards should keep any budding arts professional busy. Who had the top auction price, and who's coming in highest for the crucial "shock of the new" effect? It's all to play for…
£ 8.95
Unleash the architect inside with this set of thirty-two colourful blocks, designed by Floris Hovers, which can be combined to represent a cityscape of your own design.
€ 74,95 / £66.00
Perfect for kids parties or just a rainy afternoon… these face painting sticks from Snazaroo are more versatile than the traditional brush-applied paints, great for detailed designs and for applying on the move.
£ 4.99
This friendly green frog will soon become a close companion, with the capacity to hold a lunchbox, school books and gym clothes. Made from strong canvas, he's an ideal choice for day-to-day use.
€ 19.75 / £17.00
Encourage their linguistic side with these ten wooden alphabet blocks by Maison Deux, made from solid oak, which can be combined to create thousands of different words. And there's even a hashtag for the budding digital native of the future.
€ 49.00 / £43.00
This pair of playful rugs are ideal for a kid's room, although they're just as fun anywhere around the house. They can be rotated to create different expressions, encouraging creative play beyond the purely decorative.
€ 179.00 / £157.00
You might not see these curious creatures on a safari… switch around heads and torsos on these wild animals (including an Elephant, naturally) and get creative with the combinations.
€ 29,95 / £26.00 
These wax pastels from Reeves are ideal for everything from quick sketches to more detailed drawings, easy to use from the box with minimal set-up required. Mix with water or use dry for easy mixing and bold colours.
£ 11.95
This selection of wooden carousels are a throwback to a more traditional toy, beautifully hand-painted in Germany in pastel colours. 
£ 18.50
Take this ride for a spin, retro-style. Built from powder-coated metal, it's a timeless children's classic, suitable for racing around both outdoors and indoors. Toot toot!
€ 139,95 / £122.00
A fun accessory for any children's bedroom, soft to the touch in velvet and a deep, poisonous red.
£36
These cups make everyday activities a little more fun, and are perfect for use at any meal. Made from natural bamboo, they are soft to the touch and easy to clean.
112,00 DKK / £13.00
This compact set of twelve Liquitex Basics acrylics introduces the versatility of acrylics, combining high levels of pigment with easy blending and intuitive application. The ideal starter pack.
£ 9.95