Elephant Lab is an artists opportunity to foster creativity and feed curiosity. We encourage experimentation and collaboration, bringing artists together with art professionals to investigate the correlation between life and art.
The residency will offer particularly talented emerging artists a bespoke package to support their practice throughout the month.  Open to UK-based artists practicing in all mediums, we are looking for dynamic, committed, emerging artists with the potential to become international stars.  Elephant's motto is 'Life through Art' and as such we are looking for artistic practice that engages with the wider issues of the world at large, whether that be through painting, sculpture, installation, film or digital media.
This digital residency will offer a unique platform to take your career to the next level, bringing your work to a new audience across all the Elephant channels.
SUBMISSIONS ARE NOW CLOSED

The artist selected will receive
Digital Showcase along all platforms
£ 500 RRP value of art materials from fine art brands (Winsor & Newton, Liquitex and Conté à Paris)
Professional support and mentoring programme from the Elephant team
Current Artist in Residence: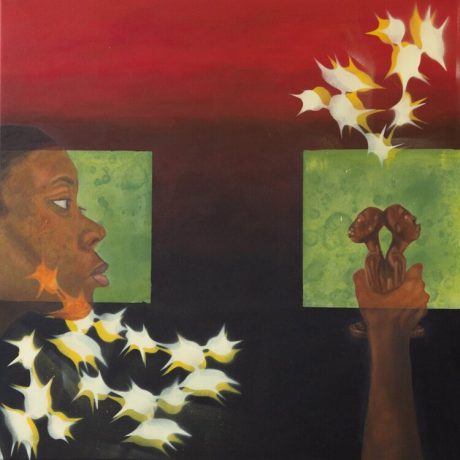 Shannon Bono
May 9th - June 3rd
In partnership with Elephant Lab X New Contemporaries.
"I will be creating two new paintings for my current series. I will be working exclusively with oil paints and acrylic paints for each panting, using each of their mediums to manipulate the textures and finishes. Receiving this opportunity will be a great way to challenge my practice as a painter, I have the chance to use these great brands to improve the quality of my work and create some interesting outcomes."
www.bono-art.com
End of Residency Interviews: