Elephant's Digital Residency Programme
Elephant LAB is delighted to be offering two artists a 6-week long digital residency in partnership with Art Gazette during Summer 2022.
---
What you will receive:
The residency will offer two talented emerging artists a bespoke package to support their practice over six weeks. The artists will receive £500-worth of materials, professional support and mentoring from the Elephant team, a digital showcase and exhibition at Art Gazette's studio in Pimlico, London.
---
Who can apply:
We are looking for dynamic, committed, emerging artists who have the potential to develop their practice on an international scale. Elephant's motto is 'Life through Art' and in spirit of this, we are looking for artists who engage with the wider issues of the world, whether that be through painting, sculpture, installation, film, or digital media.
Submission entry is free and open to UK-based artists practising in all mediums. This digital residency will offer a unique platform to take your career to the next level, bringing your work to a new audience across all of Elephant and Art Gazette's channels.
---
Judging Panel:
Emily Steer, Elephant Magazine Editor
Tom Joyes, Art Director
Emmely Elgersma, Residencies Coordinator
Martin Epstein, Art Gazette Founder
Morné Visagie, Curator
Jessica Evans, Artist Liaison 
---
How to enter:
Please email a PDF with the subject title 'Art Gazette x Elephant' to: [email protected]
Your submission should include the following:
A couple of sentences on what you plan to make during your time on the residency. (100 words max)
How would the digital residency benefit you? (100 words max)
A brief outline of your practice. (100 words max)
A selection of 5 images of your recent work.
If you have a website or an Instagram account, please attach links.
Are you currently an Art Gazette contributing artist? If not, would you like to receive more info about how to get involved?
Applications Now Closed.
---
Latest Artist in Residence: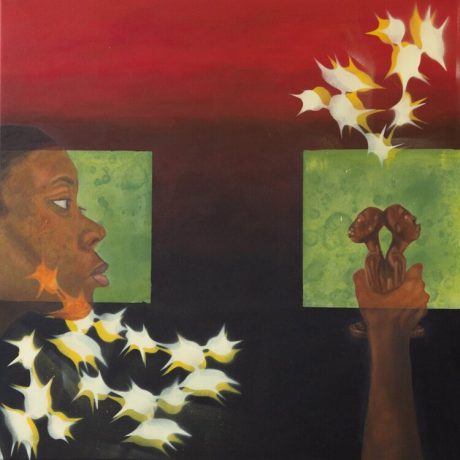 Shannon Bono
May 9th - June 9th
In partnership with Elephant Lab X New Contemporaries.
"I will be creating two new paintings for my current series. I will be working exclusively with oil paints and acrylic paints for each panting, using each of their mediums to manipulate the textures and finishes. Receiving this opportunity will be a great way to challenge my practice as a painter, I have the chance to use these great brands to improve the quality of my work and create some interesting outcomes."
www.bono-art.com
End of Residency Interviews: