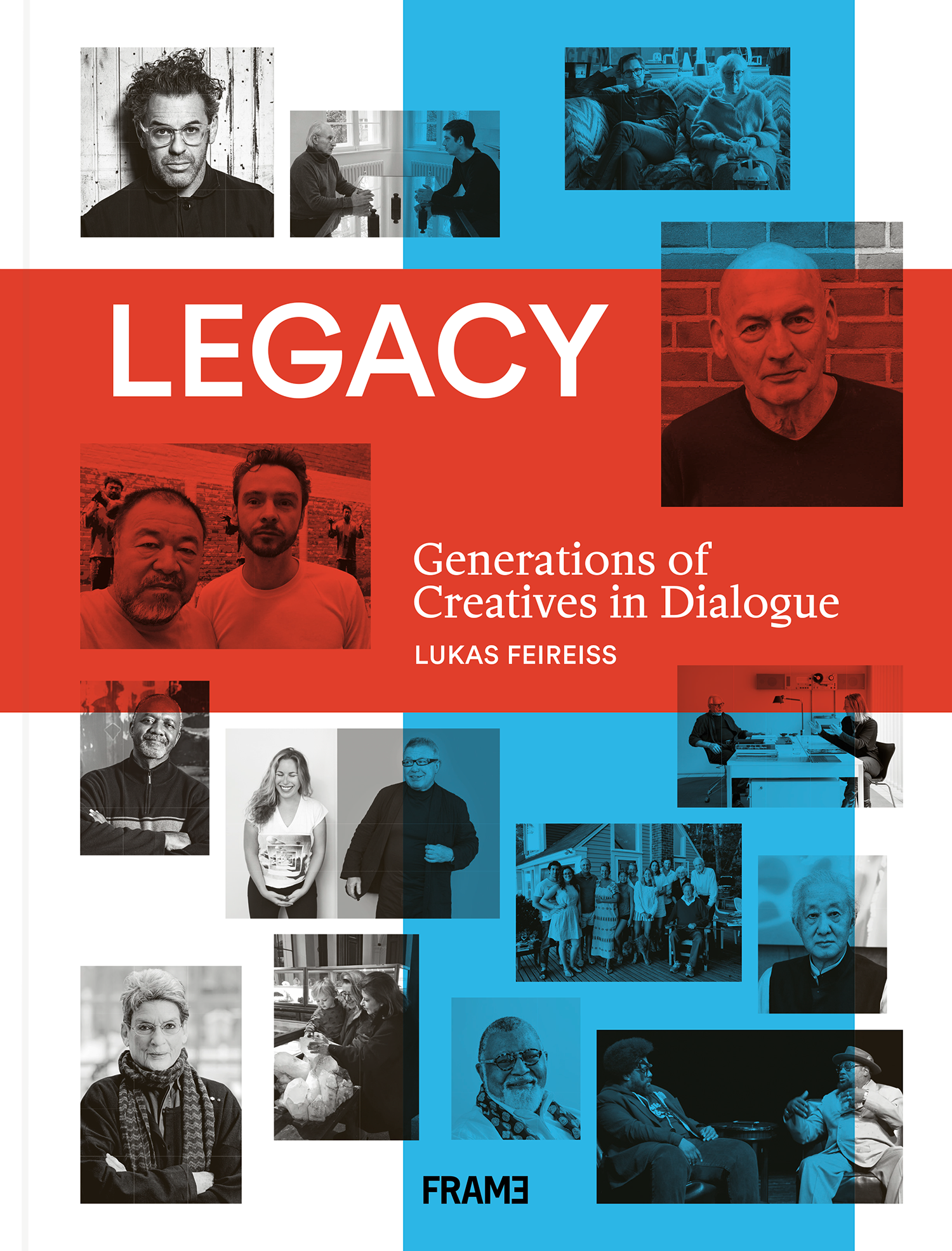 What is legacy? Just another word for heritage, or something more complicated? Is it a gift or a burden? Is it about fashioning one's legend—about going down in history—or providing nourishment for the future? 
Multidisciplinary creative and curator Lukas Feireiss's book, Legacy: Generations of Creatives in Dialogue, provides a many-faceted exploration of the concept and experience of legacy; and it's little surprise that many of the exchanges within it are between parent and child.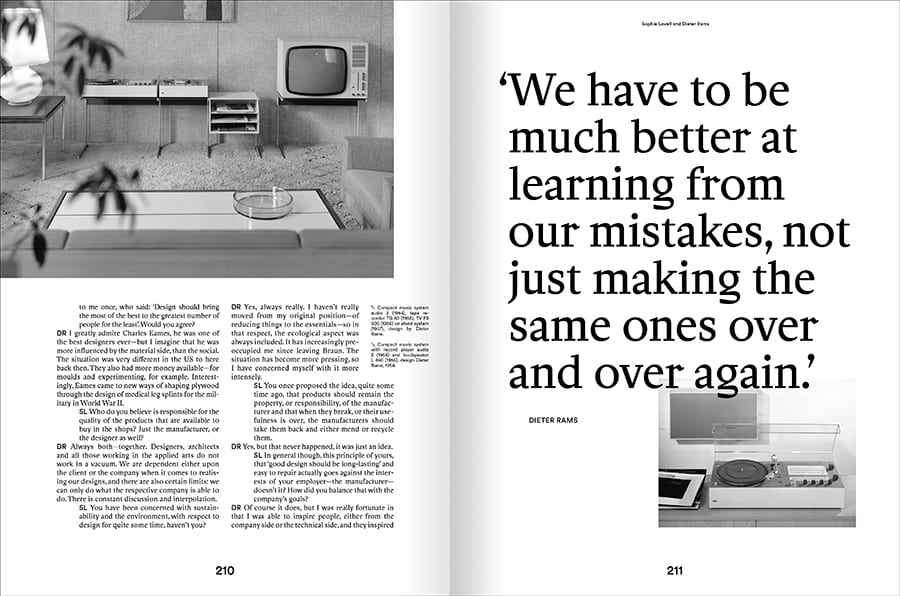 In one of the most resonant, architect Daniel Libeskind and his daughter, artist Rachel Libeskind, discuss legacy as something that needs to be continually developed throughout the course of a creative life, but also discusses the concept in the starker context of survival. The Libeskinds—whose family name appears in a line from Goethe's poem Erlkönig, a depiction of a child's death at the hands of the titular supernatural being—describe their "haunting", as German Jews, by German literature. The architect talks movingly of two paradisiacal views: one of Jerusalem in 1957 when the old city, with its golden dome, was inaccessible to Jews; the other his first glimpse of the Manhattan skyline. He describes those as the legacy of the world, and of his personal history.
Elsewhere, painter Kerry James Marshall describes the challenge presented to black artists: to find a place in an aesthetic history that did not include them as participants. "I'm nothing if I'm not a child of art history," he says, searching for "a perfect manifestation of blackness" and amassing a "counter archive" of images of black people in pursuit of completeness and complexity.
Legacy: Generations of Creatives in Dialogue, by Lukas Feireiss, spread
Chinese artist Ai Weiwei reflects on the 1995 works Dropping a Han Dynasty Urn (in which he smashed a 2000 year-old ceremonial urn) and Han Jar Overpainted with Coca-Cola Logo, tracing connections between these iconoclastic gestures, his admiration for Andy Warhol and the echoes of the havoc wreaked on art during the Maoist cultural revolution.
As the book confirms, the world of pop music is rife with tributes and dances the fine line between influence and the "ownership" of a song. "Did I ever want to acquire the 1960s?" asks Bob Dylan. "No. But I own the 1960s—who's going to argue with me?" Meanwhile, George Clinton, mastermind of the Parliament-Funkadelic collective, delights in the sampling of Get Off Your Ass and Jam on Public Enemy's Bring the Noise.
Architecture and design loom large in the book, with both disciplines laden with associations of social progress and public good. "Shaman" Zaha Hadid and the "crippling legacy" of Le Corbusier are re-appraised several times in the context of utopian architectural projects. Designer Dieter Rams examines how "Made in Germany" became a catchphrase for well-made and long lasting products, and indeed turned Germany itself into a brand. To Rams, however, the legacy of design is "making the chaos in which we are forced to live somewhat more bearable—through simplicity."
"Legacy is active, not passive, and far bigger than any one individual"
Another recurring notion is that of "bricolage", and of legacy as the giving and receiving of the freedom to customise and transform. "Many ideas open many windows," says architect Zamp Kelp, "they are life's oxygen."
Legacy: Generations of Creatives in Dialogue, by Lukas Feireiss, spread
Rem Koolhaas speaks in similar terms, saying, "The way in which I think about legacy is doing things as well as possible in the moment, and then trying to animate them with complete freedom by anyone who is the user."
If any one conclusion can be drawn from such a pluralistic survey, which opens up myriad questions about continuity, rupture and cross-fertilization in culture, it is that legacy is active, not passive, and far bigger than any one individual. This is a treasure trove of a book—full of revenants, obsessions, ideals and controversies—about the plasticity of culture and the enduring and infectious creative urge to leave one's fingerprints on things. In the words of Japanese architect Arata Isozaki: "Samuel Beckett said that it doesn't matter who creates, as long as someone is creating. Otherwise, you're waiting for God, but he never comes."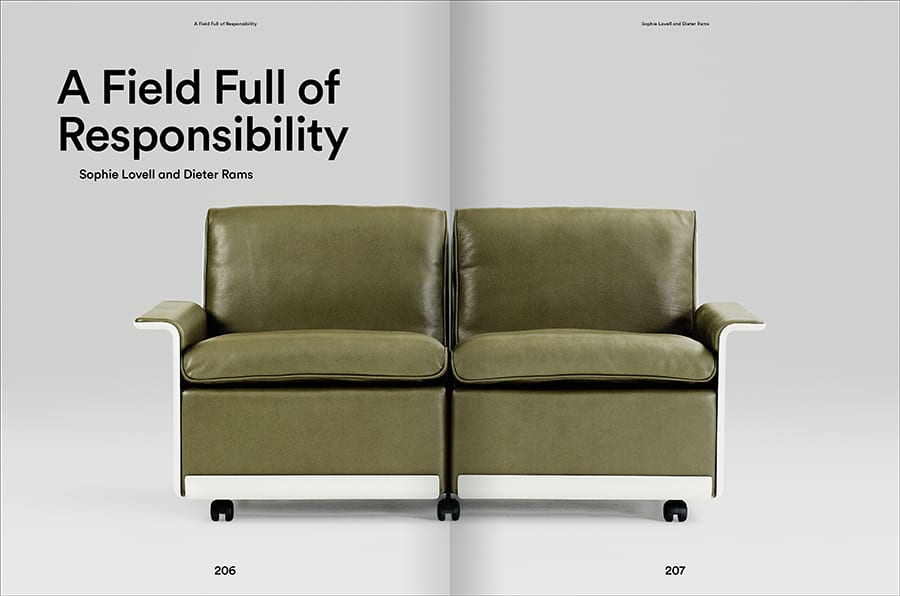 Legacy: Generations of Creatives in Dialogue by Lukas Feireiss
Out now, published by Frame
VISIT WEBSITE