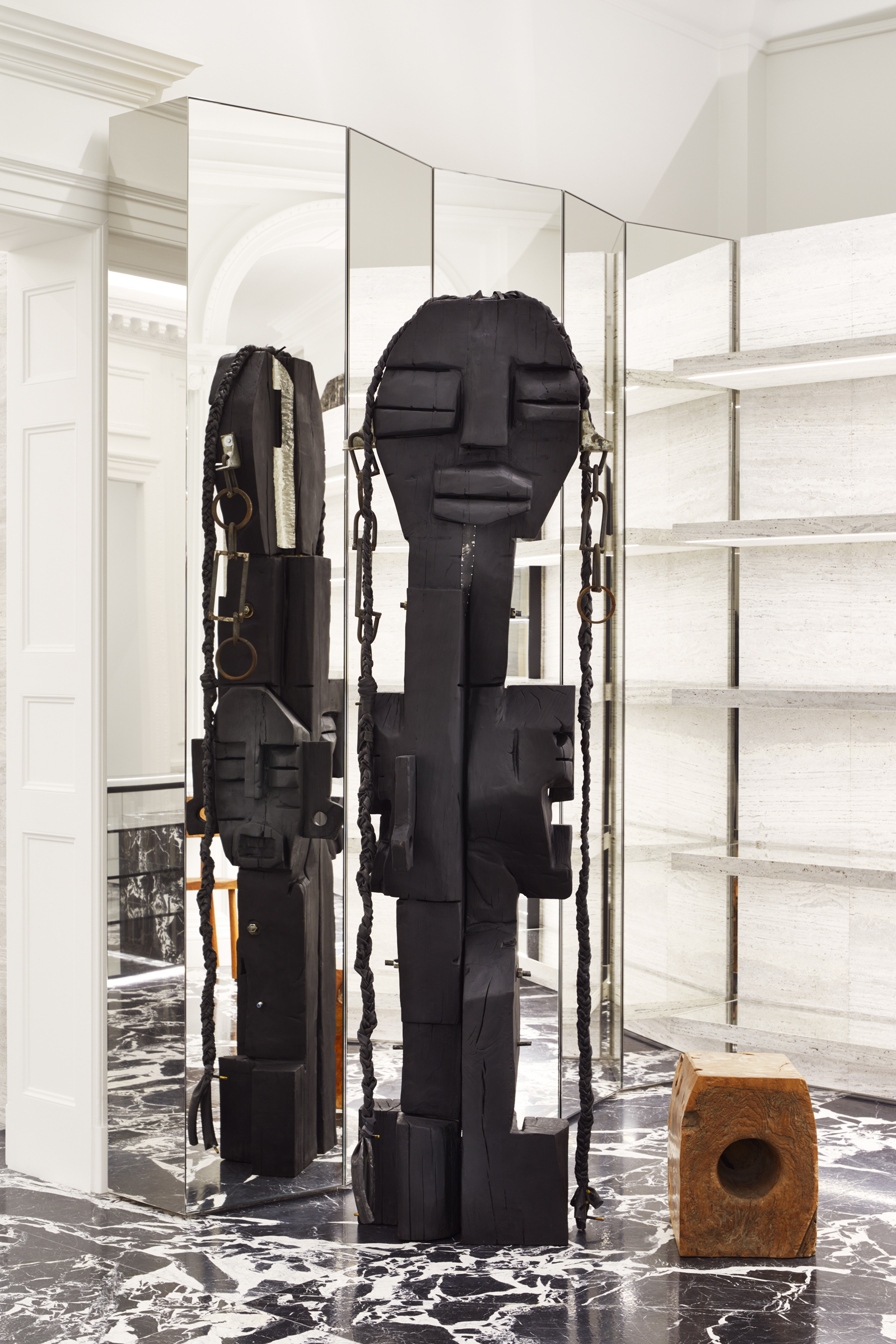 Leilah Babirye fled Uganda for the United States in 2015, after being outed as gay by a local newspaper. An anti-homosexuality bill was recently passed in the East African country, and Babirye's potent sculptures explore issues of human rights, sexuality and identity. They are created in part using debris found in her current home of New York City, combined with vast pieces of wood and metal.
Her use of discarded material takes its cue from a Ugandan slur for gay people, which derives from a word for parts of the sugarcane which are thrown out in production. Her sculptures are often inspired by African masks and they demonstrate her deep love of materials and craftsmanship. Babirye has a hands-on practice, working on large-scale pieces with chainsaws and, as she explains, simple chisels.
She has recently been selected to show in Celine's new London flagship store as part of Hedi Slimane's curation of art, books and collected furniture within the brand's physical spaces. Her magnetic work Najunga from the Kuchu Ngaali (Crested Cane) Clan sits near the entrance of Celine on New Bond Street, created from wood, bolts, the inner tubes of bicycle tires and more.
If you could save only one item from your studio, what would it be?
My chisel. You might expect one of my chainsaws, but with a chisel you can do anything. It's simple, it's small and you won't run out of gas. If I have my chisel, I'm good to go.
What was the last art material you bought to use in your work?
I've been working with metal, welding new ears and earrings for my queens. I love the possibilities of combining metal and wood in my work.