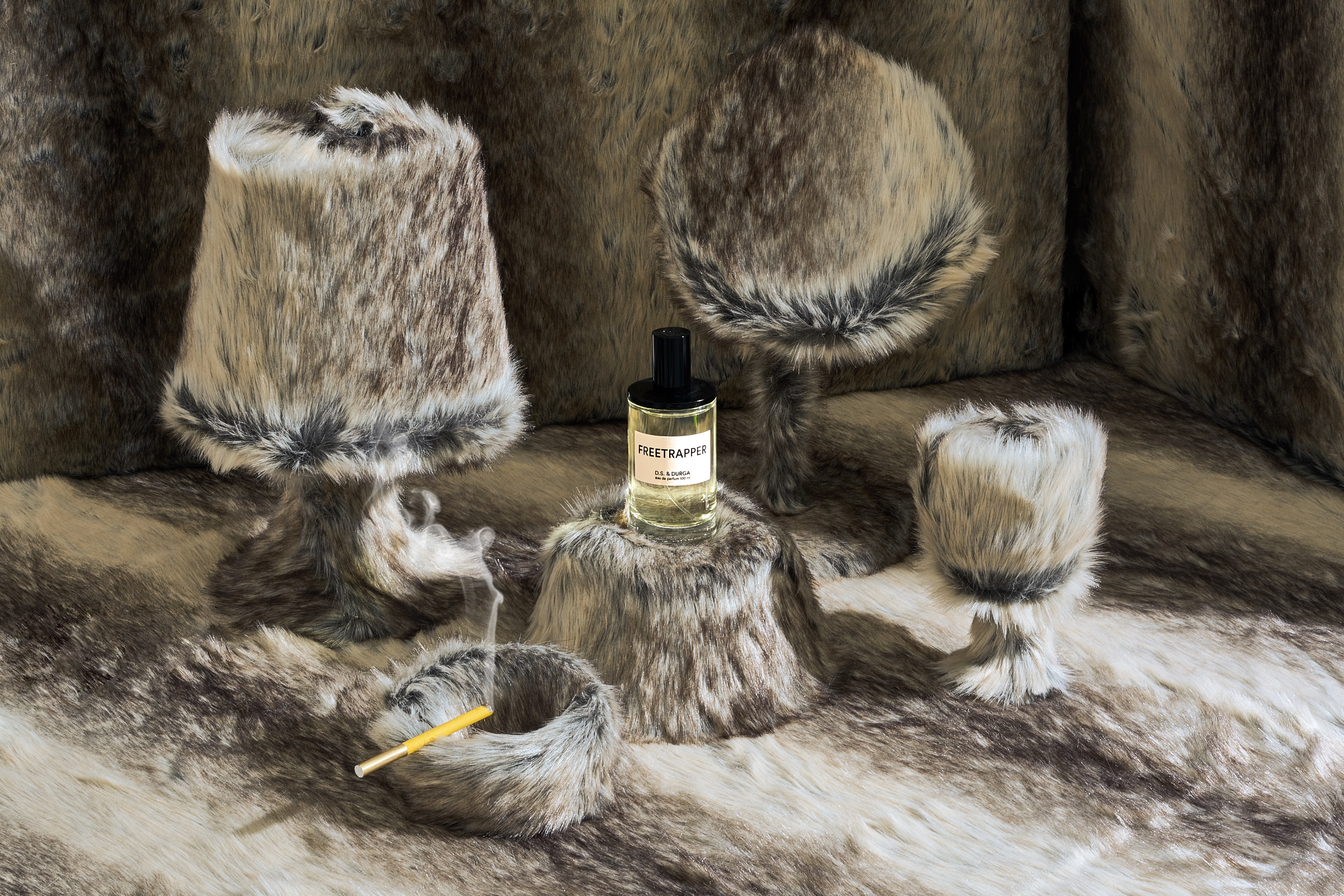 New York-based designers Leta Sobierajski and Wade Jeffree are partners in work and life. After meeting on an online dating site, they began experimenting with a series of absurd self-portraits, using nothing but their own bodies and a plethora of mundane and insane props. It quickly became evident that they clicked creatively, and thus began their self-titled design studio where they build carefully articulated surreal sets drenched in kaleidoscopic colours which are always underscored with a sense of fun. Their fastidious DIY attitude has led to projects spanning brand identities, music packaging, advertising and editorial, with a client list that includes Gucci, Comme des Garçons, D.S & Durga and AIGA.
I hear you met on a dating website. How did your creative relationship grow from that point?
Leta Sobierajski: We met on OkCupid, and we were both looking for someone who was creatively inclined. It just so happens that we are both graphic designers. We decided very early on that we not only wanted to have this very intimate relationship but also progress it to be a creative collaboration. With that, we started a portrait series called Complements, which continued for about two years. We'd come back from work, set up some lights in the living room and just shoot.
"Perfume is also such a cult notion. People identify with one specific fragrance and can become really manic about it"
Wade Jeffree: It was early in our relationship and my place was, I guess you could call it a shithole, so we worked at Leta's. We started off with ten images, but it gained steam in a way we never expected. We knew it was an important thing to try and work together, because our viewpoints and aesthetics were very different. We could have broken up after a month, but luckily it all worked out and that's why we're having this conversation!
How do you maintain a work-life balance when you're constantly creating together?
WJ: It's better now that we have a proper studio. We needed some separation from the apartment, so when we're at home we can relax and when we come here it's a creative free-for-all.
LS: Since we founded the studio the scale and scope of the work has also grown. It's been an organic progression. We split the space in half, with one side designated for design, and at the back we build sets, shoot everything and make a mess. You don't want to be wasteful, and you hope you can repurpose things, but it means the walls are closing in on us.