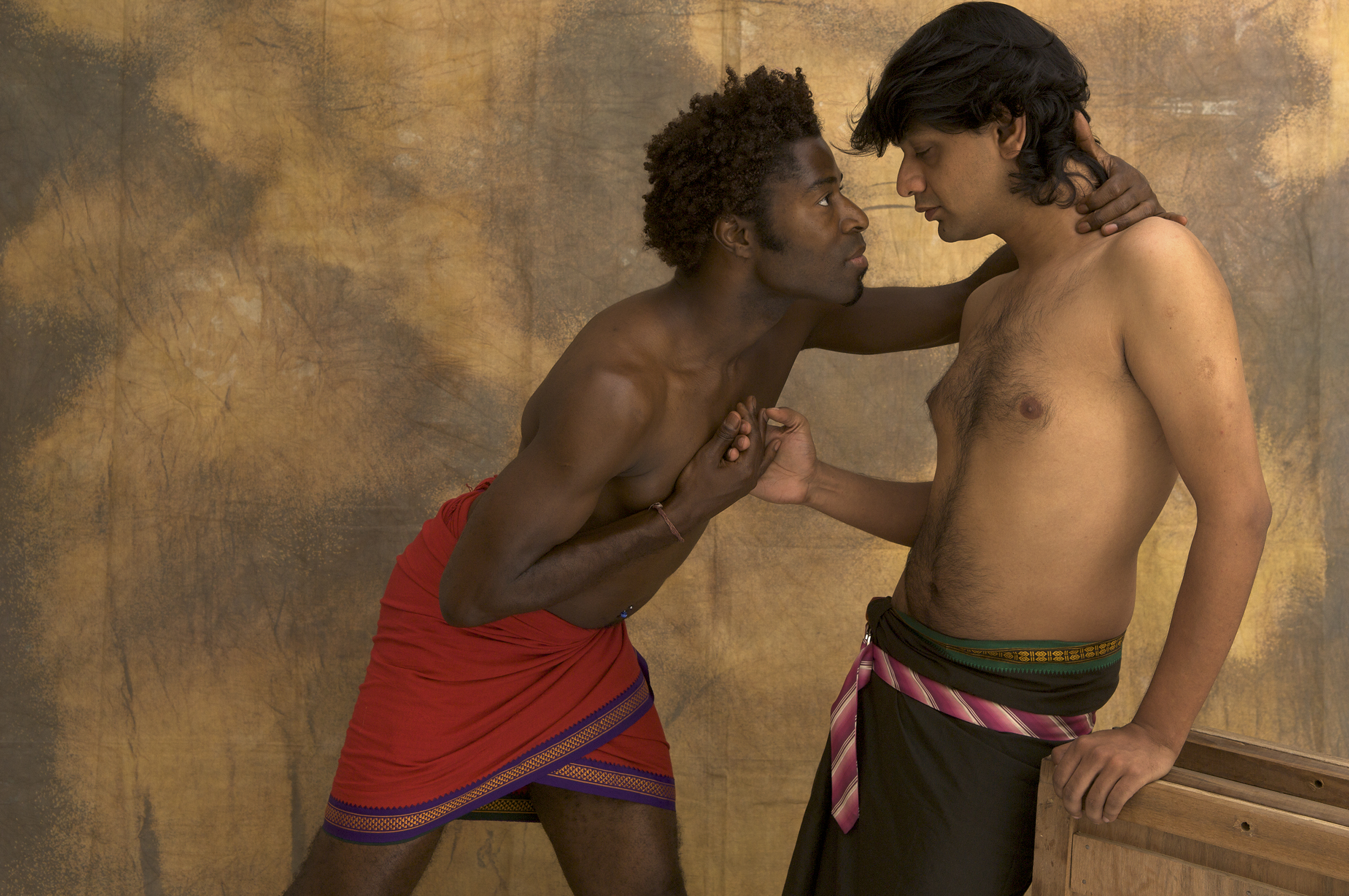 Asia can't seem to make up its mind about gay sex. Just over six months ago, India, the world's largest democratic nation, ruled against punishing same-sex activity under law. But just weeks ago, the tiny oil-rich kingdom of Brunei, on the Southeast Asian island of Borneo, decided to start stoning men to death for sleeping with each other. Last month, the Malaysian government also reaffirmed its rejection of LGBT "practice".
When India repealed Section 377 of its penal code last autumn, celebrations were sparked far and wide at the "decriminalization of homosexuality" in the world's second most populous country. But this wasn't the first time that gay Indians thought they had achieved legal freedom. Back in 2009, a similar ruling came from the Delhi High Court—only to be overruled four years later, with the arrival of the new right-wing government, effectively meaning a re-criminalisation for the gay community.
Naveen Kishore, Performing the Goddess – The Chapal Bhaduri Story, 1999
It was in the lead-up to that 2009 ruling that photographer Sunil Gupta created The New Pre-Raphaelites, a series that visualized a newly emerging range of sexualities in India, drawing on the queer use of colour, composition and expression of Pre-Raphaelite paintings. He recalls how impatient for change his subjects—mostly in their twenties—were. They went on to organize the first Pride march in New Delhi and were active campaigners for the 2009 ruling. "I was used to an older generation who just didn't think it would happen in their lifetimes," he reflects. "But these young people weren't willing to wait endlessly."
The works capture a timeless picture of queer activism, and they'll go on display this November at Bangkok Art and Culture Centre in a show entitled Spectrosynthesis II—set to be Asia's largest ever LGBT art exhibition. As businesses worldwide face boycotts for their links to Brunei, an exhibition like this in Thailand could not have come at a more powerful time.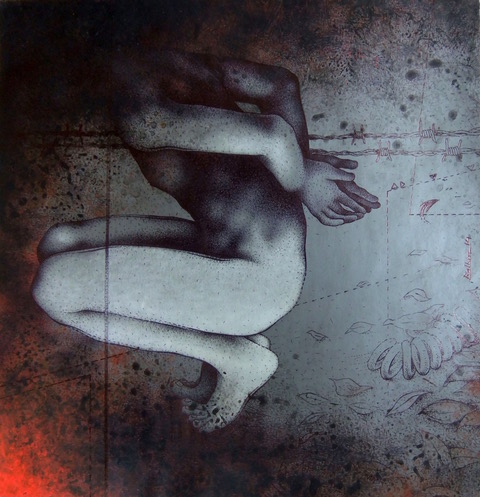 Balbir Krishan, another artist in the show, recalls that it was around the time of last autumn's repeal in India that he began working on two new pieces to display in Bangkok. The works will celebrate the remarkable achievement made last year—the two fingers stuck up at a state that wanted to police what gay people did with their bodies.
"The simple fact of no longer feeling 'criminal' has undeniably provoked a surge in LGBT confidence in India's creative industries"
Some six months since then, Brunei has put the criminality of gay sex back on the table. And if India's back-and-forth on the issue over the past decade suggests anything, it's the precarious position of LGBT people under a politically polarized state. With India's national elections kicking off, the question on gay people's minds is to what extent LGBT issues will be mainstreamed into party policies. And for many, it's a moment to look back on the past six months to see what the impacts of the legal change really are.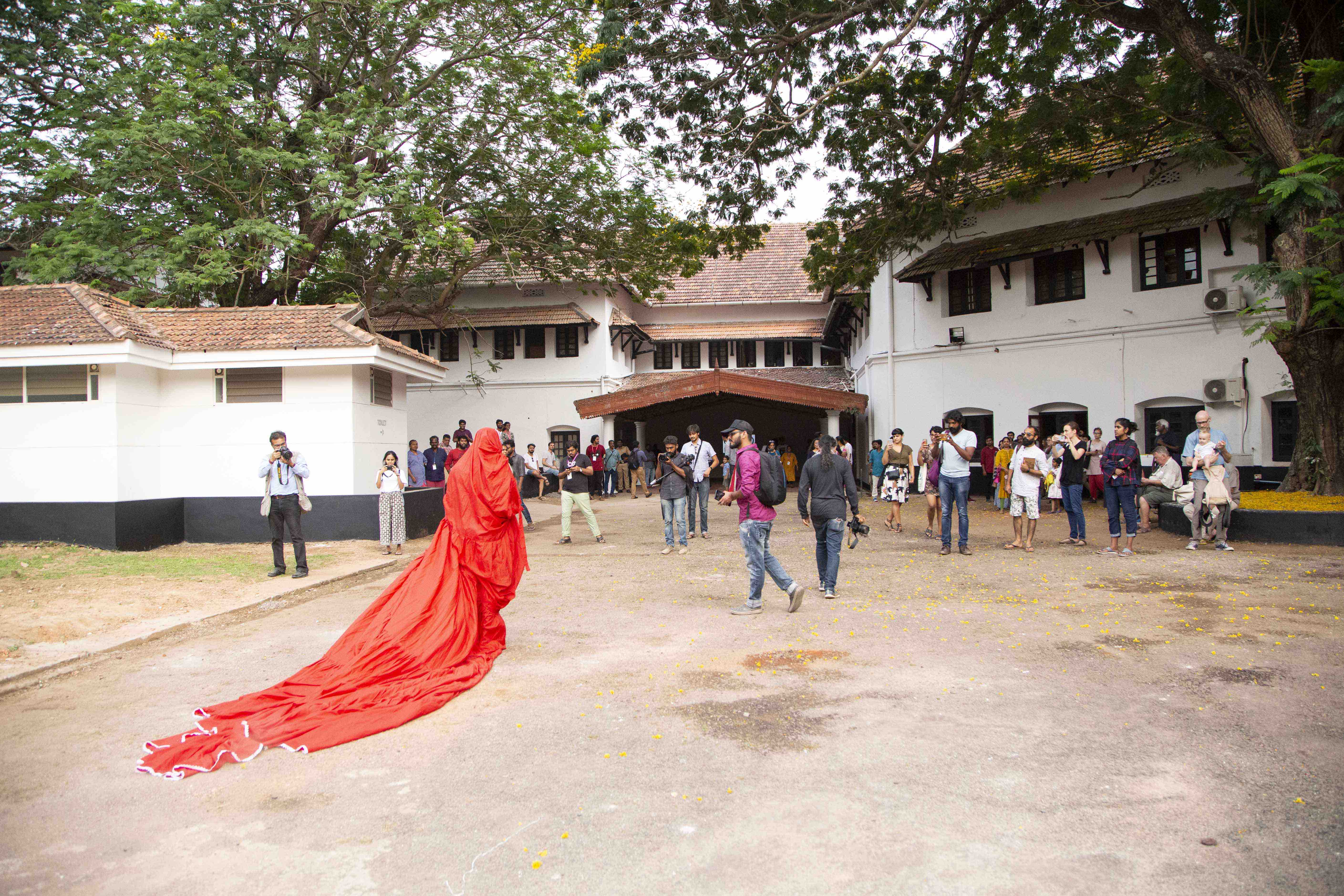 The simple fact of no longer feeling "criminal" has undeniably provoked a surge in LGBT confidence in India's creative industries. February saw a major Bollywood producer release a film about a lesbian love affair, written by a transgender woman; and India's first Pride anthem, by Swedish musician Petter Wallenberg and Indian drag queen Sushant Divgikar, was released at the start of this month.
In contemporary art, the biggest celebration was perhaps the Kochi-Muziris Biennale, directed by prominent LGBT artist Anita Dube. Although the three-and-a-half-month festival in Kerala contended with certain controversies over allegedly unpaid construction workers, Dube's curatorial vision set a high precedent for the potential of India's art sector to address the queer question.
But at the same time, gay people in India still face discrimination in employment, housing, education, healthcare and public services. Depression and suicide rates persist. And of course, poorer, more rural and less educated parts of society are the most excluded from the global narrative of pride and empowerment. "The law was just about sex," Krishan points out. "But after that, it's society that has to change. Lots more needs to be done."
Legal or illegal sex aside, there are things that do not change overnight. And for the art world, it often boils down to the difference between collectors who buy gay artists and those who don't. "I've met many people who are really interested in my work," says Krishan, "but they won't buy it because they can't hang it in their homes."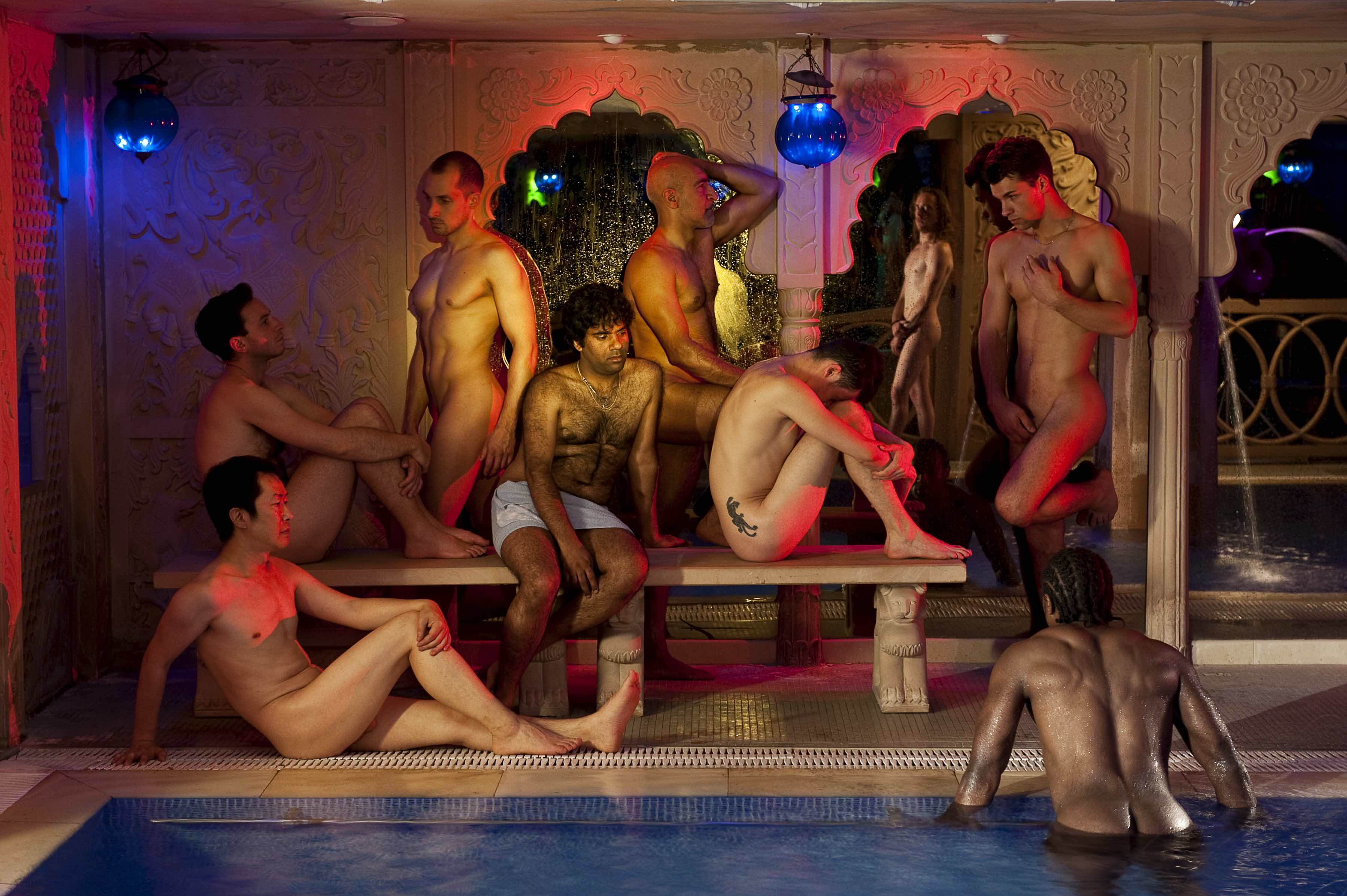 Gupta tells me that he has often contended with "showability". Next week, his Sun City series goes on display at Vancouver Art Gallery's Moving Still exhibition, a showcase of Indian photographers exploring performativity in gender, class, religion and nationality. Joining Gupta are the likes of Tejal Shah and Naveen Kishore. When he made Sun City—a photographic documentary of life in the gay saunas of Paris, which toes a fine line between alluring and scandalizing—Gupta was sharply aware of making works that would actually be shown in India. What would be the point, if not? Now, it's curious for him to consider that the subjects he photographed, who were "criminal" back then, no longer are.
Ultimately, decriminalization is a woolly, loaded concept. The notion of criminality has the potential to make businesses collapse—just ask the Brunei-owned Dorchester Hotel in London. But the real test is whether decriminalization can have an equally dramatic effect when it comes to institutional conservatism, be it in the political system or among curators and collectors.