Lulwah Al Homoud is influenced by the regularity of calligraphy and geometry, and she often draws forms and motifs from traditional Islamic art, as well as minimalism and op art. The Saudia Arabian artist is based in London, having studied in the city in the early 2000s. Her solo show, Beyond The Grid, is currently showing at Tabari Artspace in Dubai.
"During my MA in communication design at Central Saint Martins in 2000, everyone was using computers and I found myself missing working with my hands. A year later I took a silkscreen-printing course at the same college, which got me hooked on the technique.
With time, I developed a mixed media technique where my paint roller became an essential tool for me, stretching my hand right and left, moving it in circles to create patterns by overlapping a single colour. Whether that single colour sits behind gold leaf or is layered with different inks from silkscreens, the texture that the roller creates seems organic.
I love this DIY tool because it allows me to work on large surfaces creating different textures depending on the kind and amount of paint use. I love mixing this hand-painted texture with crisp clean silkscreen printing forms. By using these different techniques, I have created my own personal style, which makes people recognize my work at a glance.
I buy my humble paint rollers from decorating shops, applying my favourite blue on large surfaces of canvas or archival paper, getting it ready to be gilded or silkscreened and sometimes retouched by hand. Besides art and creativity, I find the roller is also a great exercise tool!"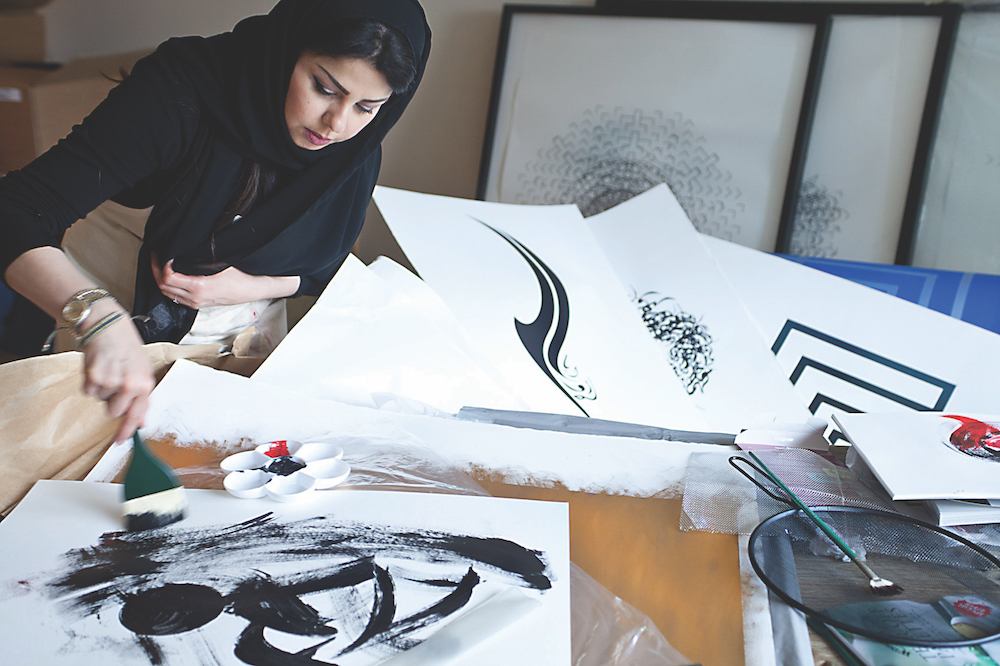 SaveSaveSaveSave
SaveSave
SaveSave
SaveSaveSaveSave
SaveSave