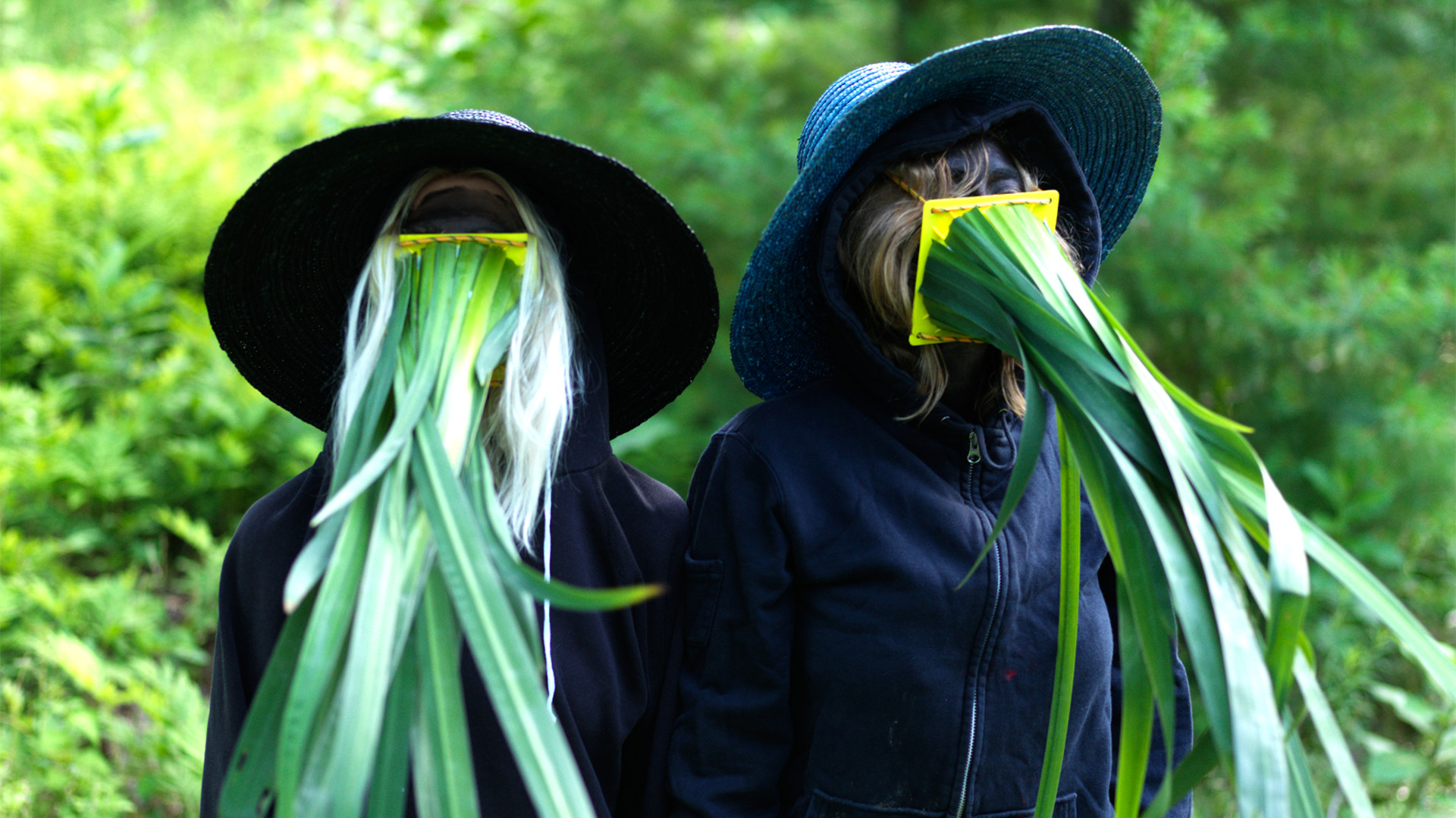 Sex is everywhere. Yet despite being one of the oldest, most hackneyed themes in art history, depictions that transgress the heteronormative idea of the sex act are hard to come by. In Melanie Bonajo's work—such as her recent Night Soil trilogy, in which she documents the aims of a radical group of activist sex workers in New York—the artist considers the potential for sex to heal in our capitalist society, suggesting that a sexual revolution led by women could change the world.
How did your film Night Soil 2: Economy of Love, which follows a group of young sex work activists in Brooklyn, come about?  
It started because I made a trilogy about women's dissident voices, women who leverage against capitalism by creating their own systems, often outside of the law, or in a kind of shadow zone of what's legal or not. The first was about plant medication, and a group of women looking for answers not provided by our current system. Then I met a group of young girls living in a community in Brooklyn who were involved in this kind of tantric sex work, working on donations and exploring their sexuality and really supporting one another in the process of empowerment. I thought this community aspect and emphasis on sisterhood, in such a vulnerable space, especially at such a young age, was really interesting.
What did you learn from them?
It highlighted the need for intimacy. In our current society, the state of intimacy is changing so much because of all of our devices, on one hand it's beautiful as we're in touch much more but usually by our minds, not by touch, emotion or silence. It's something we need as people, to be nurtured in this way and its under very accelerated transformation.
What is their take on sex?
It's not the kind of sex that treats the other person as an object or a fetish of the mind. It's about being vulnerable and opening up for true connection, which is a space that can't be sold and demands commitment from both sides, that transcends money. It also challenges the idea of beauty or what we perceive as sexy.
How does that connect with your purposes in your work?
Sex is used everywhere in our society, a lot of times through women's bodies, for selling objects like shampoo and other things we don't really need, but if you really say, at least in the US, I offer my body to you for mutual healing, then that's illegal. To me that's suspicious. Why is there that taboo, it's a double standard to me. It says something about the way our economic system works—you can only desire but not really have it.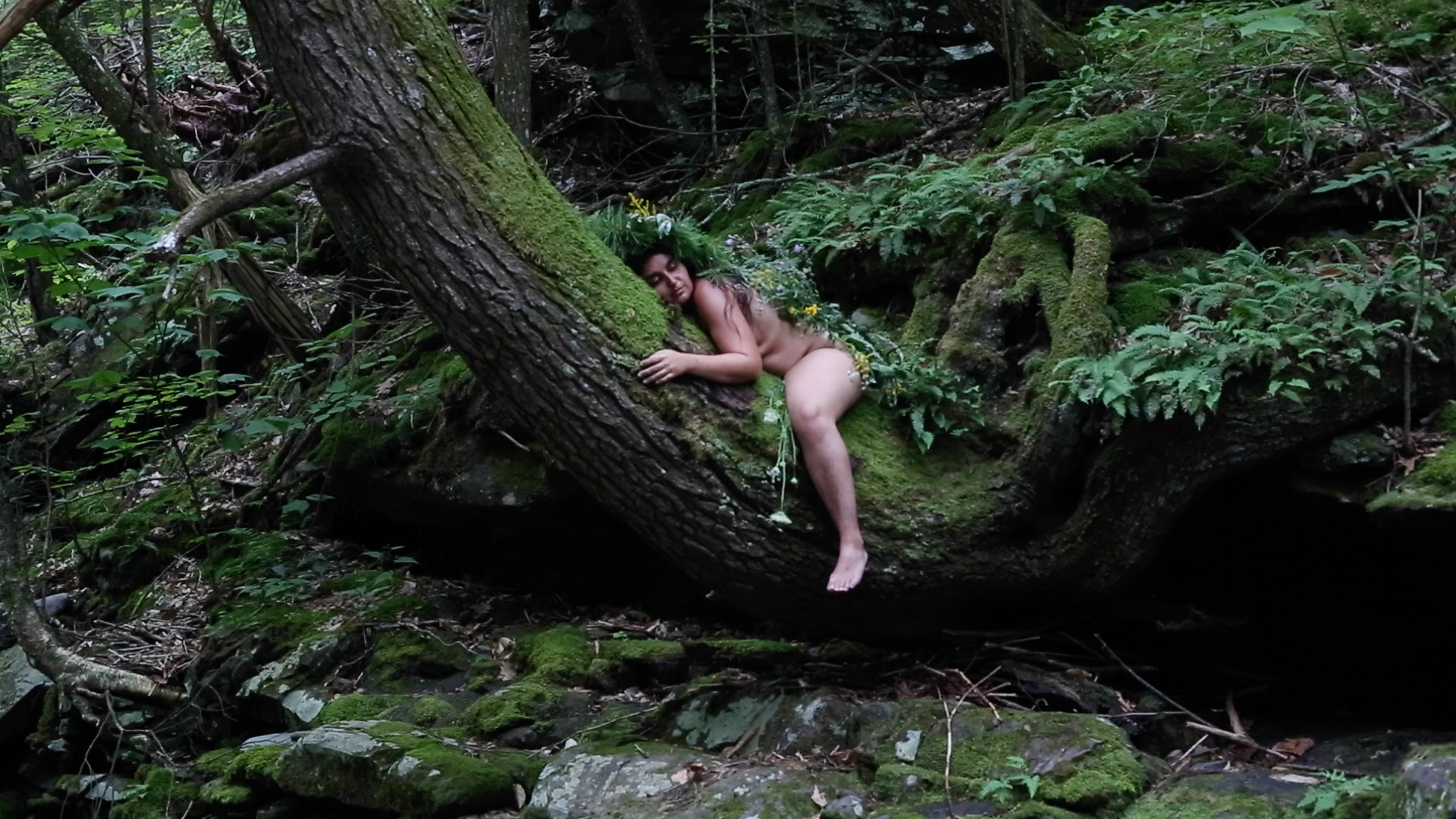 Not long after making the film, you opened a space to educate the public on female sexuality in the red-light district in Amsterdam.
I did a project with my friend Izabella Finch—we have a collaborative collective, the Institute of Happy Endings and Pussy Tutorials—where men and women could come to find out more about the female sexual organs. We had an information office and private sessions, so women could learn more about their genitals and specifically issues coming up relating to women, transwomen and non-binary persons. It was about teaching women to speak up about what they need and how to communicate that in intimate situations: Should I touch here? Do you want me to go on? We wanted women to feel free to step out of the pleaser position and reclaim their bodies without fear. I really encourage all women to do that. We are our own healers.
What did you learn about female sexuality though all this work and research?
A lot of women have a hard time talking about sexuality and really opening up to pleasure, allowing themselves to really go wild and deep and completely embrace their sexuality. Orgasms are a problem because things often go too fast or men don't know what to do. There's also shame around it—you hear about teenage men masturbating together but I never heard about a group of women doing that. Teaching each other isn't part of our cultural conduct at this moment.
The idea of healing through sex is really an interesting proposition. What made you realize that there is this sexual potential that's not being used in our world?
There's so much potential in sexuality as a way to connect to other people, and enormous pleasure, joy, fun and play that can be experienced. It's a long road to being completely liberated.
How have these projects affected your own sex life?
I couldn't have sex for nine months while making the film!
Why was that?
It made me look at where I was in this. I was waltzing over some sensitivities in myself that I was afraid to reveal. I was going through a process myself, also just the amount of abuse women have gone through, speaking to many women, stories about assault and rape was overwhelming. How do you overcome that, find a place of trust, create your own healing, from that?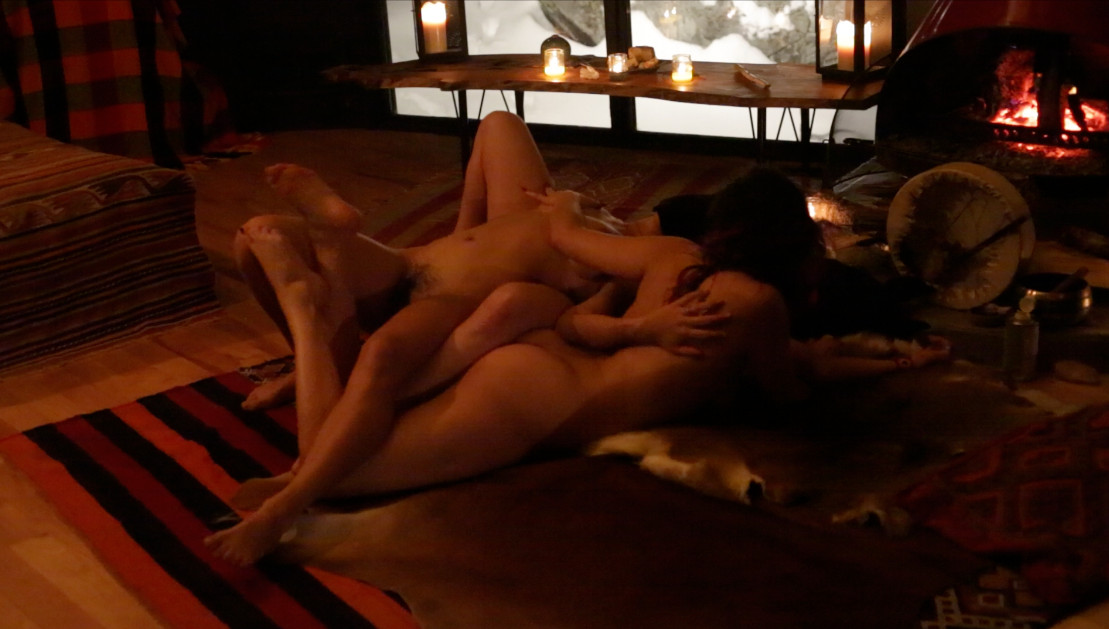 What is this kind of sex, or "massage activism", how does it work?
It's not based only on the genitals but more about the inclusion of overcoming shame around the human body. The focus is on a different place, while being very physically and emotionally intimate, including ritual, scent, the way the space is designed, in order for people to give their judging mind a break and look deeper into themselves.
How can this kind of sex be used to change the state of the world?
It can be nice to have BDSM, really rough sex, anal sex can be really good and healing too. But it's also good this other form of intimacy exists and that people know about it. Communication is really important—and that's something I think that doesn't get enough attention. It can encourage respect, equality and tenderness. Softness. Relatedness. Letting go of ego. I truly, truly, stand behind it, from my own experience.