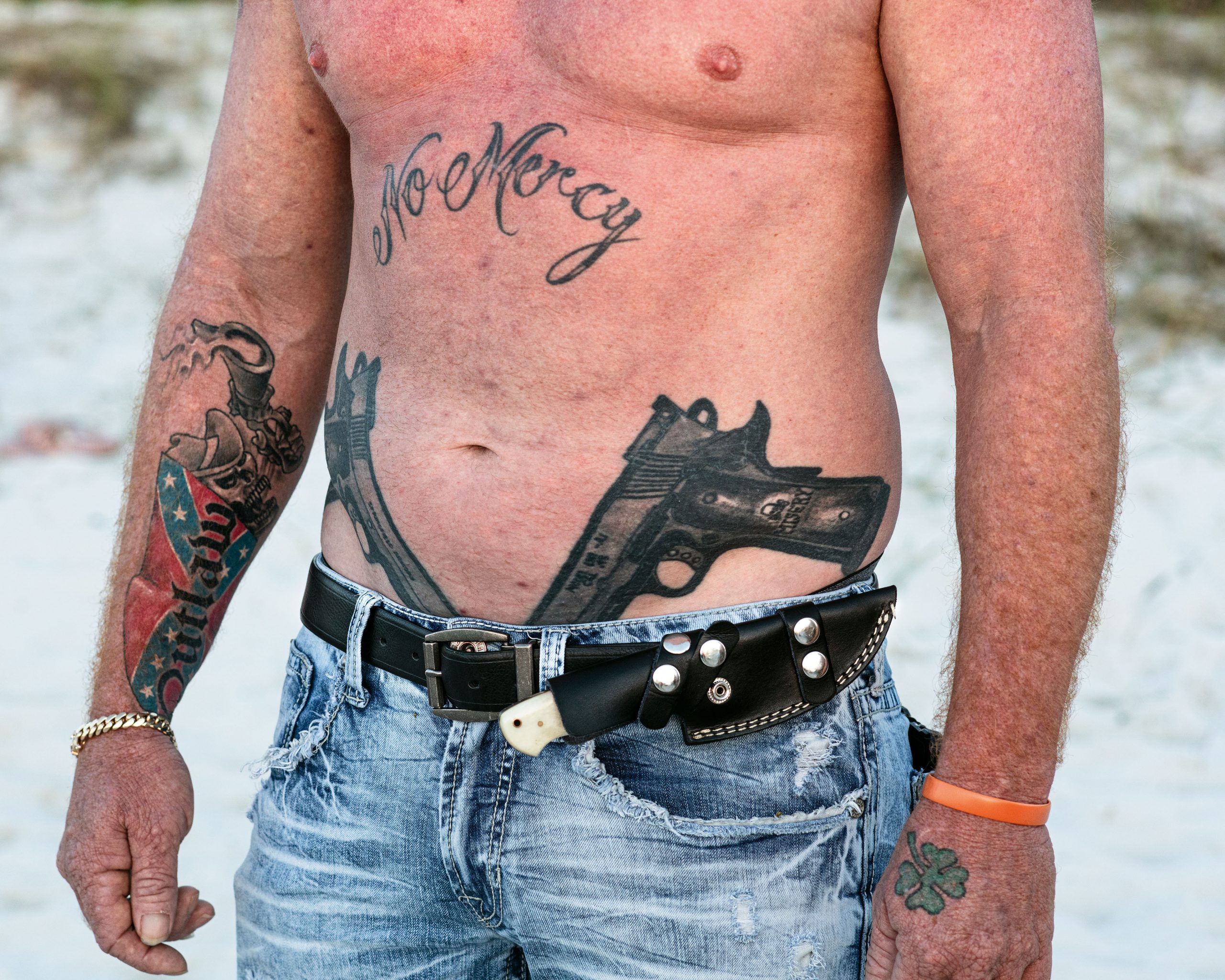 Anastasia Samoylova and Walker Evans' Floridas begins with a woman temporarily exiting her own life. In Lauren Groff's opening short story, an unnamed mother suffering from a lack of feeling ("a year so grey it was as if it was covered in mouse fur") spontaneously leaves her house and her two small boys and catches a plane to Miami.
"I took a cab to the most expensive hotel I could think of because life had not been real for some time," she explains, before relaying a brief tale of deceptive surfaces, unnaturally sleek women, and a malaise that cannot quite be outrun.
More photobooks should begin with fiction. Groff introduces Floridas, a pairing of Samoylova's road trip images with Evans' mid-20th century polaroids, by painting the Sunshine State as a place where "lizards [fall] frozen out of trees" in winter and "all [becomes] goldenberry and mimosa and hot pink azalea" in the "syrupy warmth" of summer.
The narrative introduces a note of disquiet, a chimeric sense of place. Turn the pages and the candyfloss-coloured buildings, crumbling statues, baby alligators, drowned armchairs and tattooed beachgoers all somehow make sense.
Left: Walker Evans, The Shell House. 1958 October; Right: Anastasia Samoylova, Gatorama, 2020