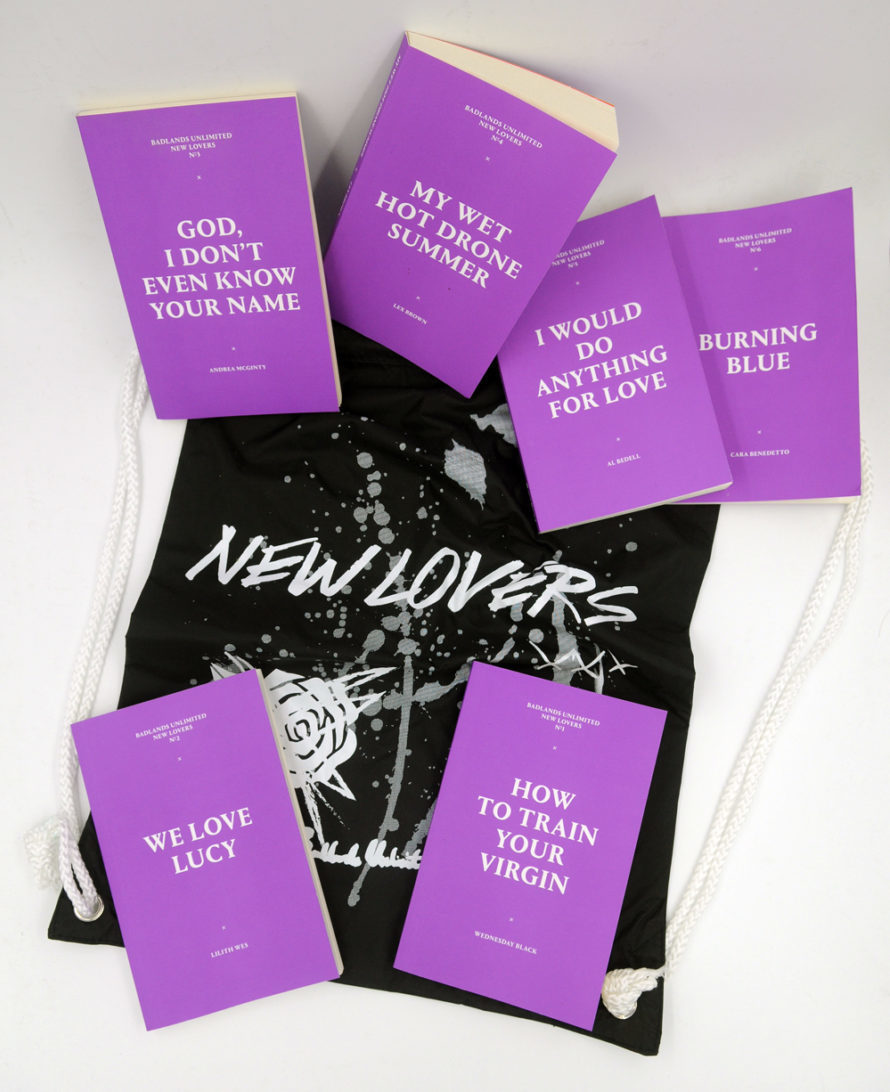 "Take Fifty Shades of Grey, but make it art," was very likely what the artist Paul Chan had in mind when divining New Lovers: a female-led series of erotic fiction produced by Chan's independent publishing house, Badlands Unlimited. Sourcing his authors from "Twitter, Tinder, Craigslist and friends of friends," according to Chen, the result is an enticing line-up of nine steamy novellas by as many emerging artists and writers. Women write better erotica, according to Chan, because they know "the biggest sex organ at play is the brain". But the series' seductive soft-touch debossed purple covers belie the complexity and millennial ennui characterizing the near-future dystopias of dildo drones and sexual-enhancement nanochips.
"The series' seductive soft-touch debossed purple covers belie the complexity and millennial ennui characterizing the near-future dystopias of dildo drones and sexual-enhancement nanochips"
New Lovers draws its inspiration from Maurice Girodias's legendary Olympia Press—the Paris-based publishers famed for their erotic and avant-garde literary fiction, and perhaps best known for printing Vladimir Nabokov's Lolita. The series features the writing of authors born in the mid-eighties to early nineties, who each have their own unique take on relationships, intimacy and sex. The books also delve into topics of race and body politics, digital immersion and mental health, the post-recession gig economy lifestyle and the largely mundane realities of everyday life—tinged with escapism fantasies dreamed up on morning commutes.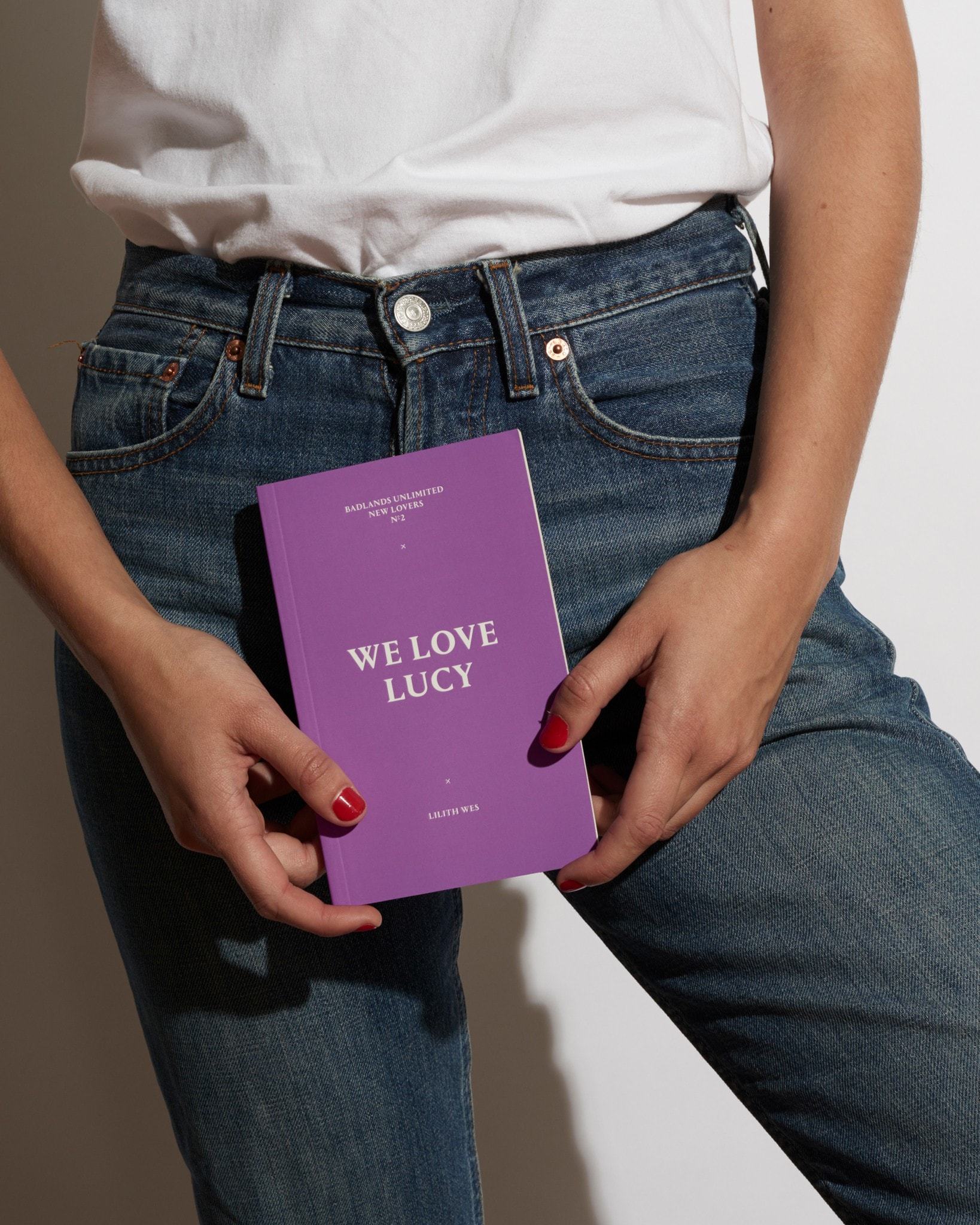 For these writers, New Lovers is a place to explore, expose and revel in this lived superimposition of fantasy and reality. It is an often extremely personal take on these issues that is also fit for broader consumption among an art world audience. It's a break from this world that also holds the mirror up to it.
In God, I Don't Even Know Your Name, Andrea McGinty's protagonist Eva—a New York-based artist who elopes to Europe to find cultural salvation and detoxify her system—ends up cycling through one hook-up after another using Bangly, the newest dating app. In a plot reminiscent of The Square (2017) and ticking all the art world gender-power constructs (namely, leery curators promising solo shows in exchange for sex), Eva flees her boring residency in the Finnish countryside to engage in a number of flings across Europe.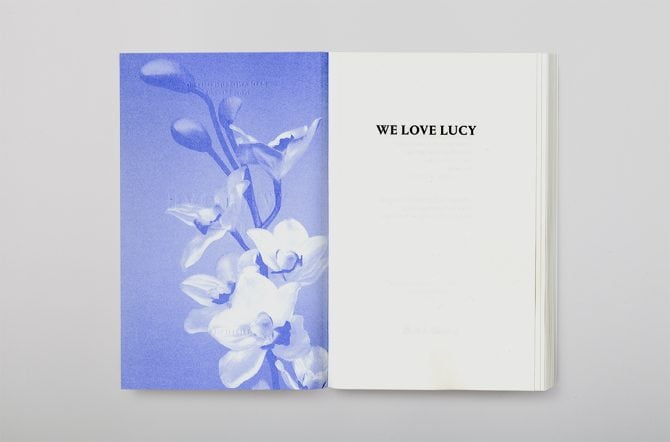 Other titles hone in on the bedevilling paradoxes of contemporary wellness culture. "Eat ass, pray, love," is the mantra of Kuntalini, whose twenty-five-year-old protagonist experiences a bottoms-up sexual awakening in her yoga class. Author Tamara Faith Berger captures the insanity of the self-care economy, where boutique charcoal-activated coconut water and digital meditation sessions promise us—at best—a temporary salvation from the toxic urban lifestyles we voluntarily pursue. "I wanted a third hit of pot. A third beer. A third eye," gasps Yoo-Hoo at a drug-fuelled brunch following her yoga session.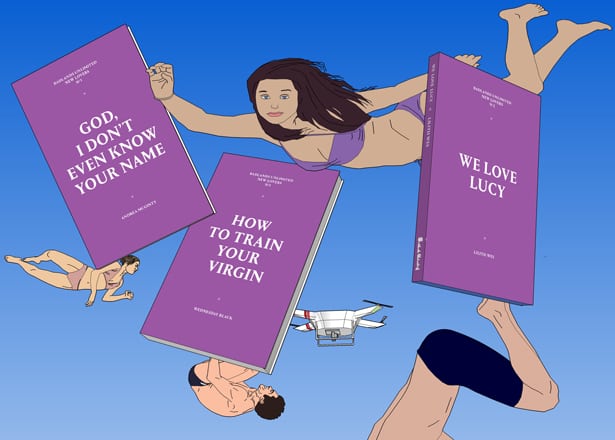 My Wet Hot Drone Summer by Lex Brown is the futuristic icing on the virtual reality cake, featuring a cast of impossibly attractive, high-achieving and intelligent characters engaging in a string of post-apocalyptic drone-enabled orgies in 2056. Lawyer Mia Garner travels cross-country with her stepbrother, Derek—a tech hotshot who tickles the illicit fantasies on Mia's mind—to track down Xavier Céron, a devilishly handsome CEO bent on acquiring a performance-enhancing nanochip invented by Derek.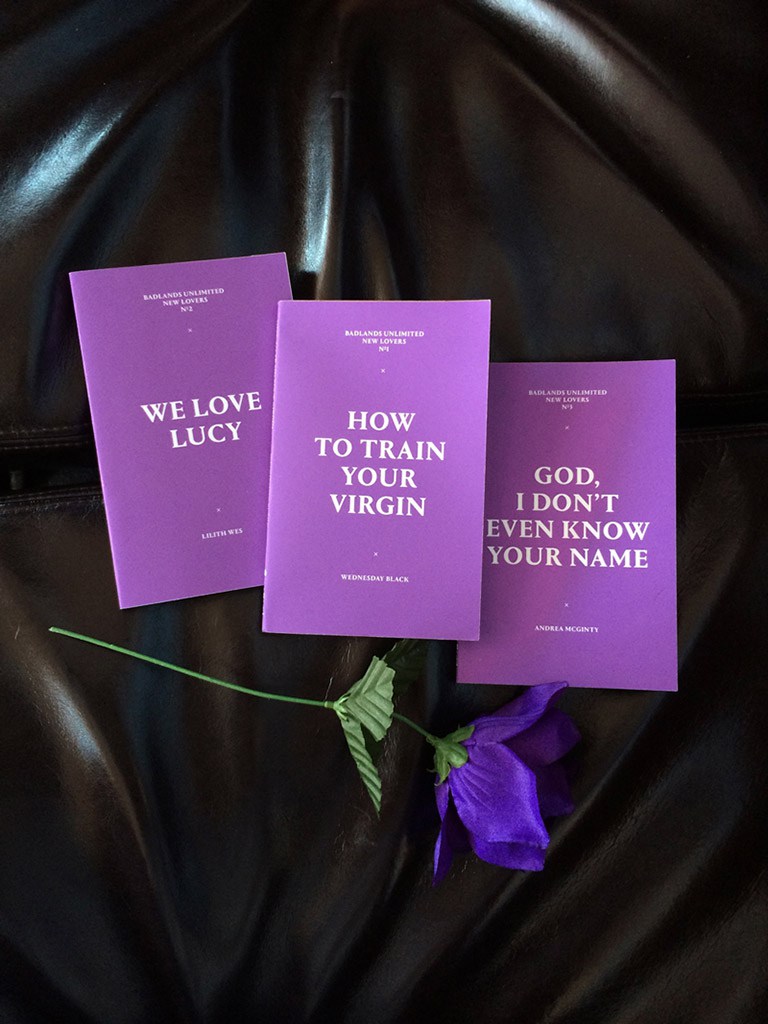 Sexual tension hangs thick in the air as the hot characters continue to propagate—the most enticing of the lot may be Evangeline Christmas, whose almond-shaped eyes, freckled profile and millennial pink bathroom are pure gold in today's culture, where beauty and aesthetics are both vendable commodities. Amid all the tech jargon and Silicon Valley start-up verbiage, one champagne-fuelled hookup leads to another, and the glamour darkens as the robots of the pack are dramatically revealed.
Car chases, villainous glass offices, zip-tie bondage and dildo drones keep the pace of My Wet Hot Drone Summer simultaneously delirious and lucid, fantastical and familiar at the same time. What's conjured in the desert heat of Brown's Americana-fuelled sci-fi eroticism is nothing short of a near-future tech apocalypse. It unfolds where the seductive and mysterious affairs of Silicon Valley meet head-on with the commodified fantasies of FOMO culture and the experience economy. It would be funnier if it wasn't so true; but the comical self-awareness matched with the unrelenting pace and unapologetic excess of traditional erotica is a match made in heaven, and sexy enough in its own right.
All images courtesy Badlands Unlimited