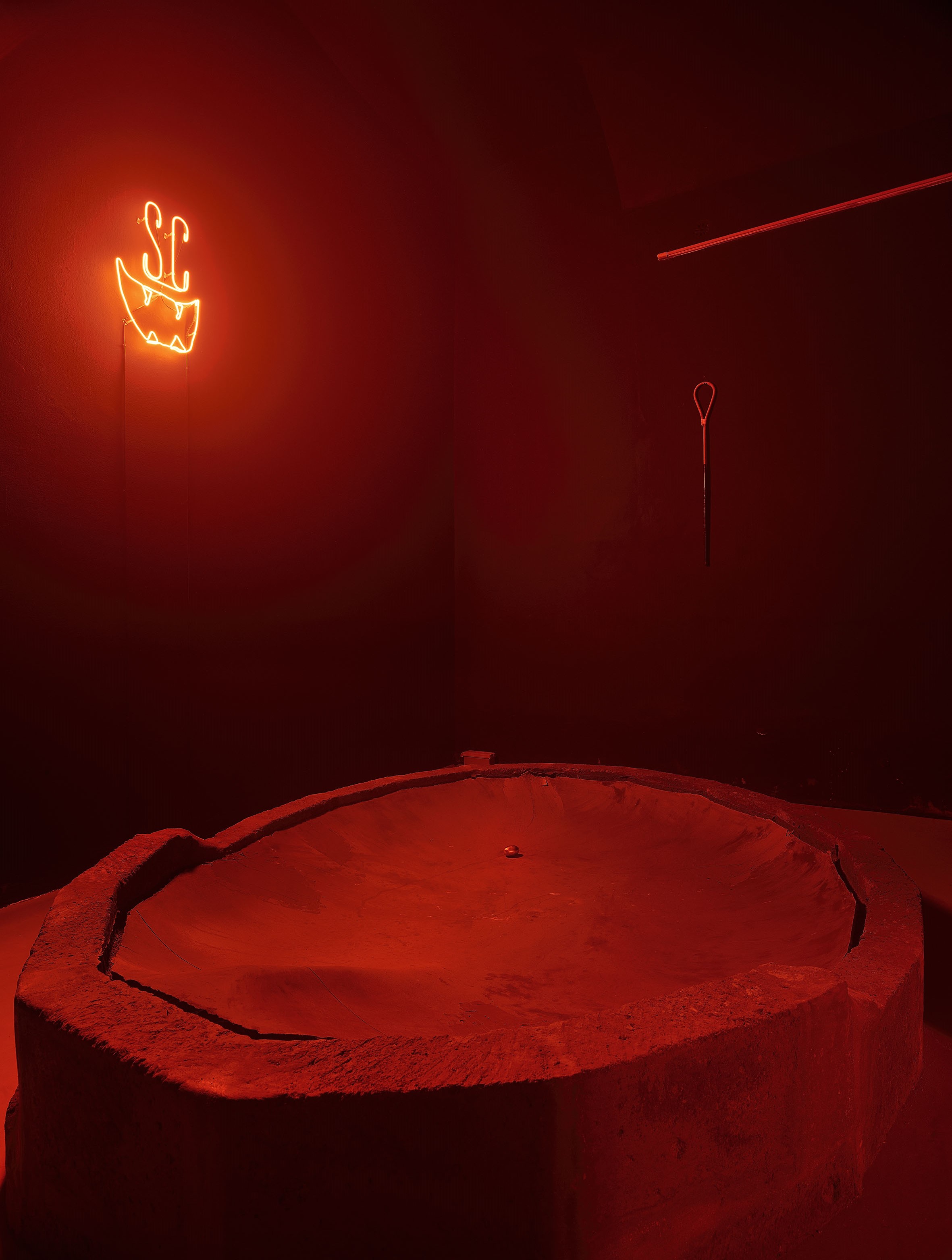 Nico Vascellari owns two studios in Italy: one in the small town of Vittorio Veneto in the northeast of the country, and a second in Rome. Originally a musician, he has developed into a performance artist through experiencing and practising art in several places in his native Italy and around the world. A nomadic spirit, Vascellari is now settled in Rome. He perceives himself as an outsider to the art system, despite his work being shown at established art institutions such as the Whitworth in Manchester, the Palais de Tokyo in Paris and the Beyeler Foundation in Basel, among others.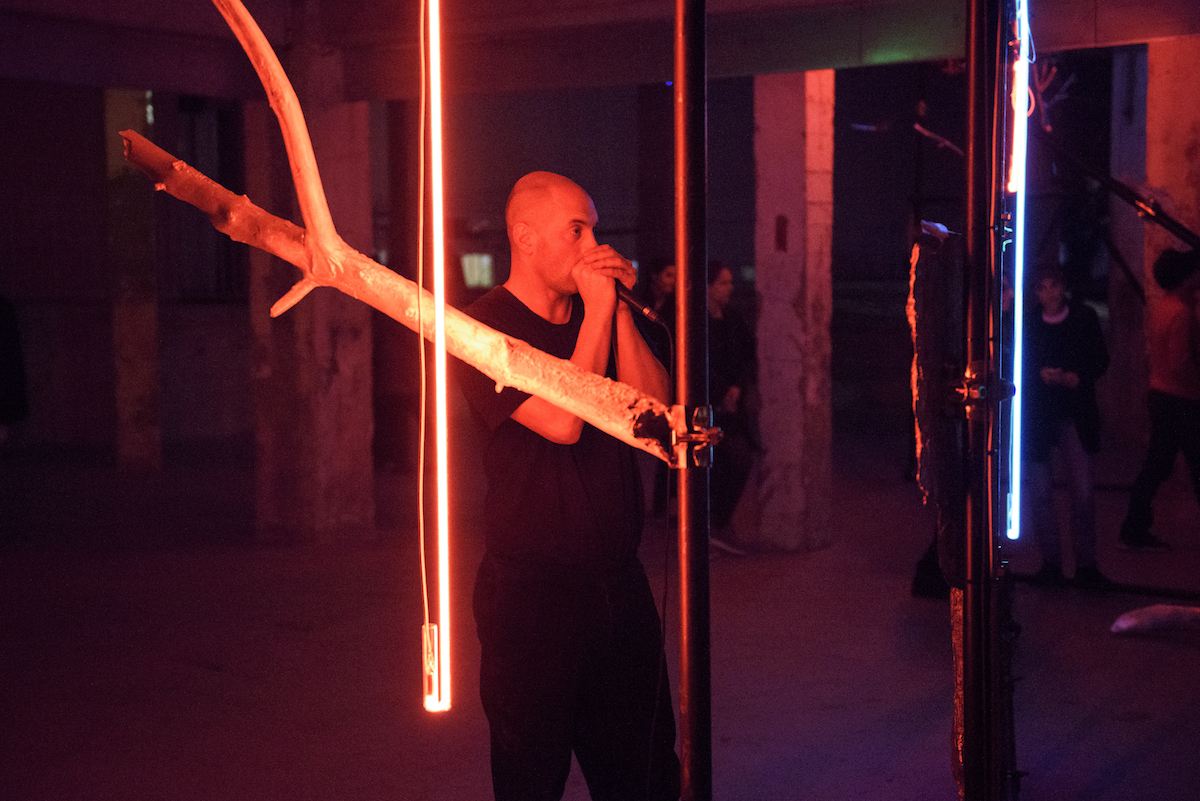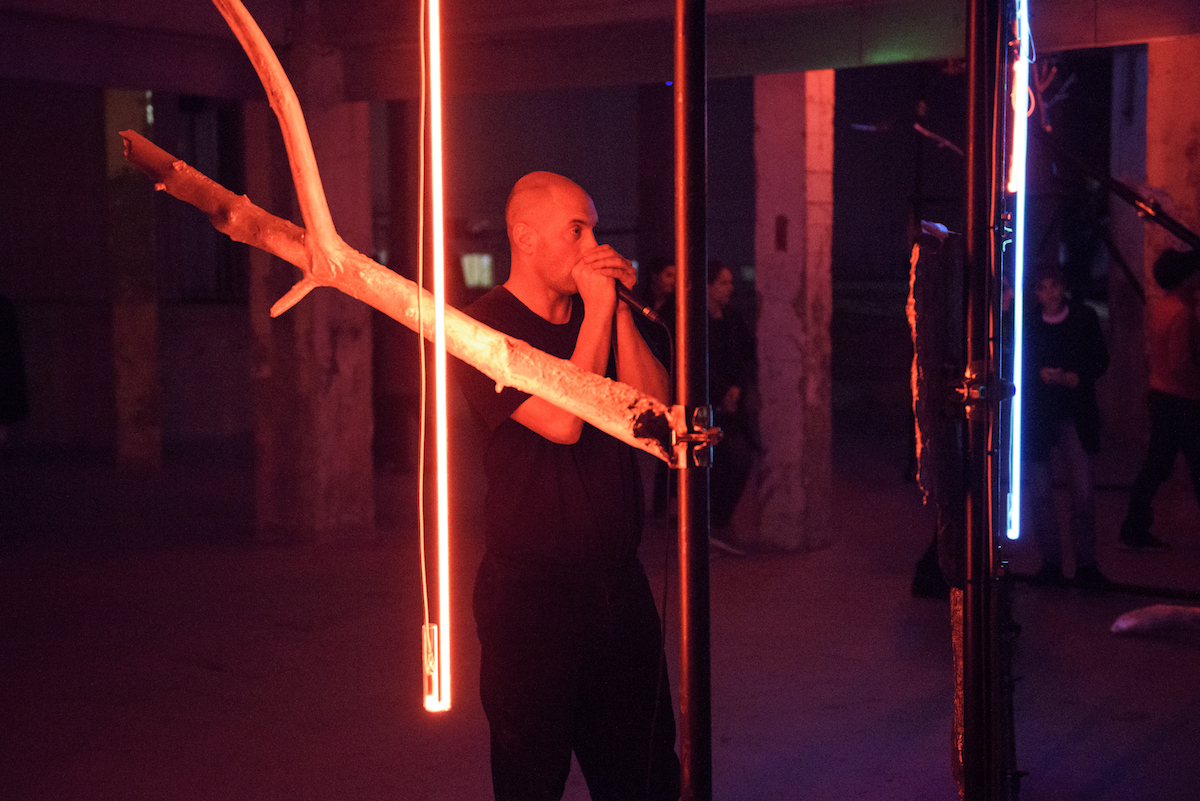 Music played a formative role for you from a young age. Why is punk and hardcore music at the centre of your musical interest?
As often happens in life, my initial encounter with punk music and performance art happened by chance. Everything started with my passion for skateboarding during my teenage years. Skateboarding across my hometown let me experience urban architecture, considering space from the point of view of a skateboarder who needs to avoid obstacles, processing the navigation between buildings differently from pedestrians and drivers. Being a skateboarder gave me a new reading of space and its rules, and made me discover the world of punk and hardcore music as an alternative dimension for expression. The isolation and provincialism I felt growing up in my small northern hometown of Vittorio Veneto pushed me towards activism in the punk music environment and the creation of a band with some friends.
"It may be strange to say, but I am unable to develop ideas when I am in the studio"
How did you get into art?
As a member of a punk band, I never really felt that my identity was fully expressed by music, despite music being central to my identity. I had the unabated feeling that something was still missing. This sentiment grew stronger each time I performed music outside my city, travelling across places and having plenty of free time between gigs, because I used my free time to visit museums, where I valued the importance of a visual experience, something that I was missing on the dark stages of clubs. I feel that performance art provides me with the visual experience that I was missing. After years of uncertainty about whether to pursue my vocation in art or music and the effort of keeping them separated, I realized that one identity doesn't exclude the other, but the two complement each other. After abruptly terminating my studies at DAMS in Bologna, I gained a one-year scholarship at Fabrica in Treviso, a research centre created and supported by the Benetton Group, and there it became clear to me that I wanted to be a performance artist.
Villa Medici, Rome, 2016
Hymn, Manifesta 7, Rovereto, 2009
What does your work aim to communicate to an audience? You often mention a sense of discomfort generated by your performances. Can you explain?
I have always been fascinated by the activities of artists such as Mike Kelley, among others, and I cannot rescind my identity as a member of an underground and punk music band from my identity as a performance artist. I am not driven by the involvement of the audience in my performances, but I feel the energy of the audience that assists my performances is vital to my art. Also, I have always perceived a lack of dynamism in museums, and in response to this feeling I developed an interest for creating some discomfort for my audience, which brings me unforeseen energy. My performances and sound works often resonate with the sense of discomfort that I experienced when performing in museums without satisfying the expectations of the public of art environments.
What have been the most defining moments of your artistic career so far?
I haven't completed a full education in art and I was not acquainted with the art system and the stiff competition to find galleries and museums that support your work. Paradoxically, I believe that the fact that I was unaware of these mechanisms helped me initially to emerge in the art scene. My reading of my own career so far is that many defining moments of my professional life happened by pure chance, starting from my first exhibition at Tent, a non-profit space in Rotterdam, where I moved in 2002, followed by my first exhibition in a private gallery at Studio Camuffo in Venice in 2003, and then the crucial encounter with Marina Abramović. In 2005 Abramović was part of the jury for the International Prize for the Performance in Trento that was awarded to me for the work Nico and the Vascellaris. After the receipt of the award, I spent three years in New York, and upon my return to Italy I was awarded the Prize for Young Italian Artists, a side event of the 52nd Venice Biennale in 2007. An important achievement was also the invitation to show at Manifesta in Rovereto in 2008.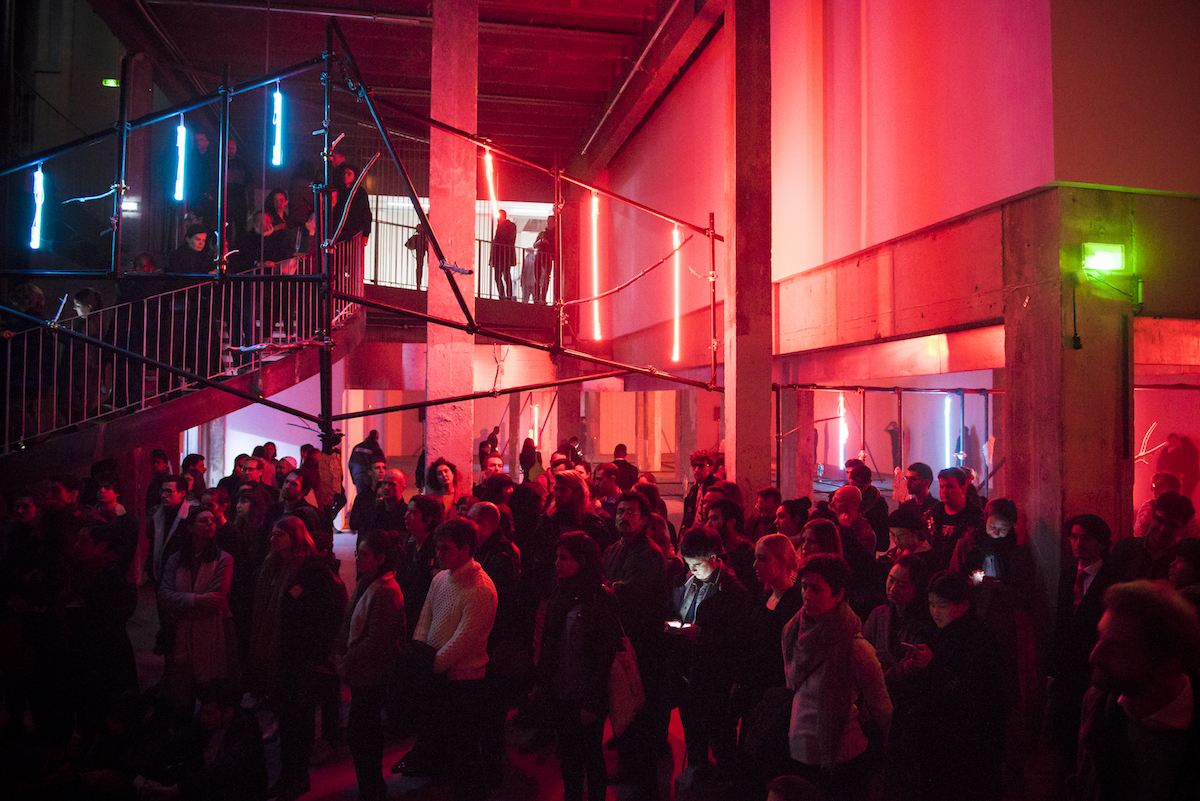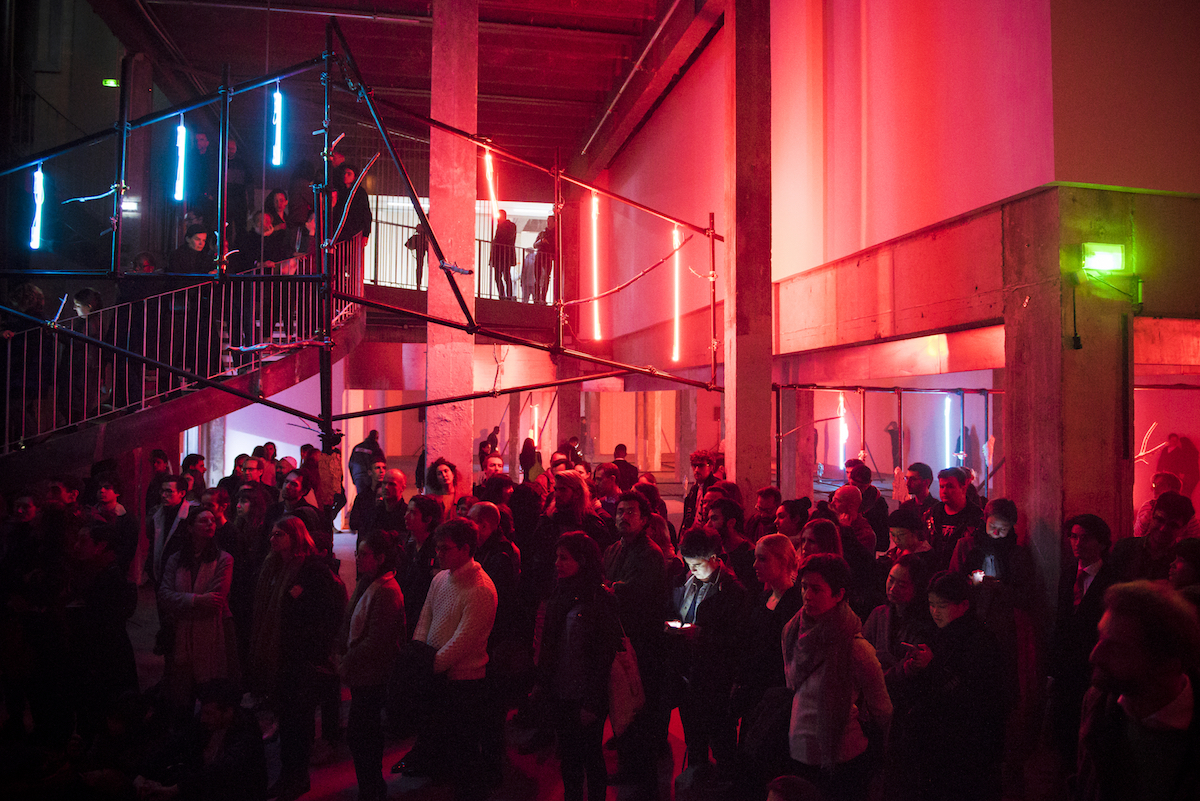 How important is it for you to work in the studio?
It may be strange to say, but I am unable to develop ideas when I am in the studio. I find it distressing since ideally I'd like to have a unique place for my art and to store my archive, books and collections that are scattered in several places. My studio Codalunga in Vittorio Veneto was open to the public until recently and I used it mainly as a venue to collaborate with other artists, but not as my personal creative space.
What do you think your next endeavour will be?
My fight must go on. A fight for a poetic and intellectual independence, something that frees me from the stereotypical framework that society imposes on individuals. A fight to maintain my own integrity as an artist, and to nurture my work to keep it loyal to my identity. An artist can change the world without adding morality to their artistic practice.
All images courtesy the artist.
Nico Vascellari: Revenge and Descent
9 June until 2 September 2018 at MAXXI, Rome
VISIT WEBSITE