What We Learned This Week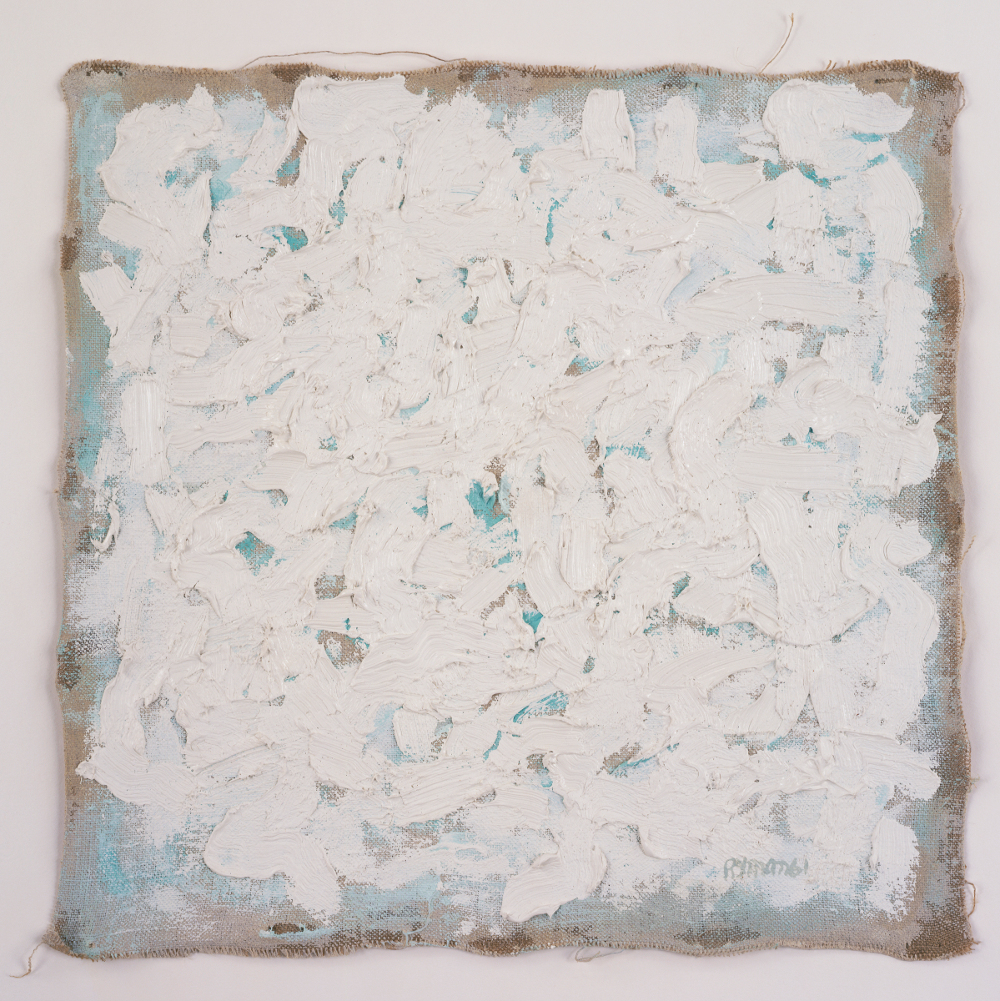 Robert Ryman's passing at eighty-eight was announced to an outpouring of understated but heartfelt statements of respect and fondness from the art world. The former MoMA guard and jazz saxophonist turned to painting in 1954, quickly becoming a master of light-infused minimalist paintings, eschewing the slick-edges and aggression of the school, and remaining ever inventive. His friends and colleagues—from fellow artists to gallerists and critics—remembered the self-taught Tennessee native as a generous spirited man, who brought a great deal of care to his work, and was quietly crucial to the development of modern art.
You might be starting to feel a little sorry for the Academy of Motion Picture Arts and Sciences, as debacle follows disaster this awards season. The decision to consign the awards for editing and best cinematography to the unaired time during ad-breaks is the latest Oscars controversy, and has elicited outrage from all corners of the film industry. Notables from Guillermo del Toro to Alfonso Cuarón have taken to Twitter to point out that these categories are arguably the two things which make film a unique artform, worthy of serious judgement and, you know, awards.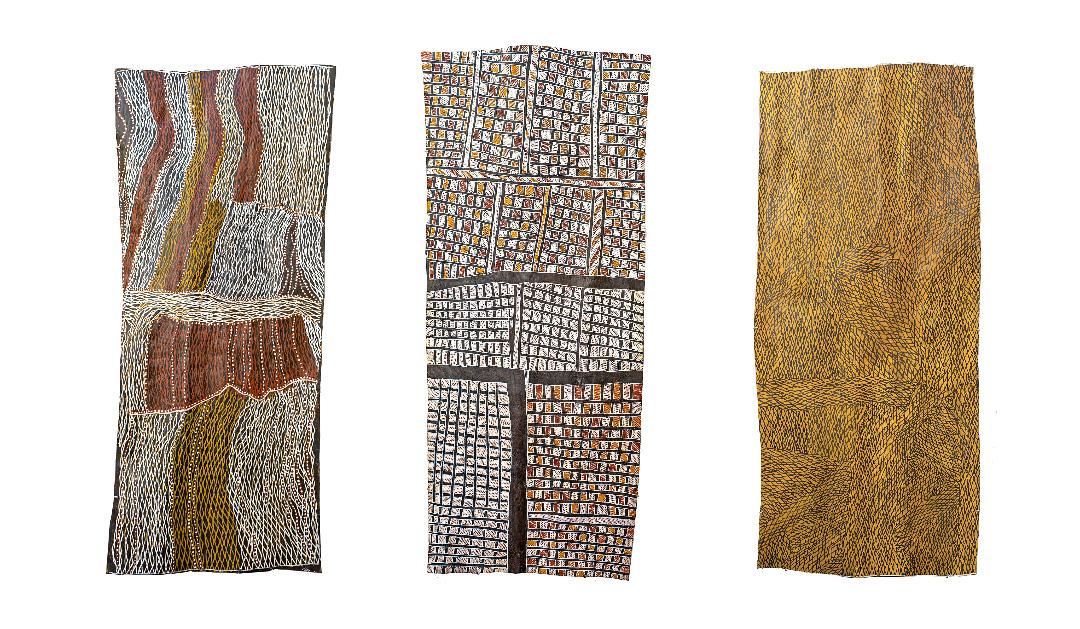 Bees. They literally keep us alive, make honey through some biological alchemy and communicate with dance—and now it seems they can appreciate art, in a manner of speaking. An experiment on The Great Australian Bee Challenge showed that bees can learn to distinguish between a Monet, and a painting by noted Yirrkala artist Noŋgirrŋa Marawili, who is currently having a solo exhibition at the Art Gallery of New South Wales. The bees were shown one painting by each artist, and given sugar when they landed on Marawili's. Later shown the artists' other works, they consistently chose the Aboriginal paintings. On top of everything else, bees can recognize artistic style.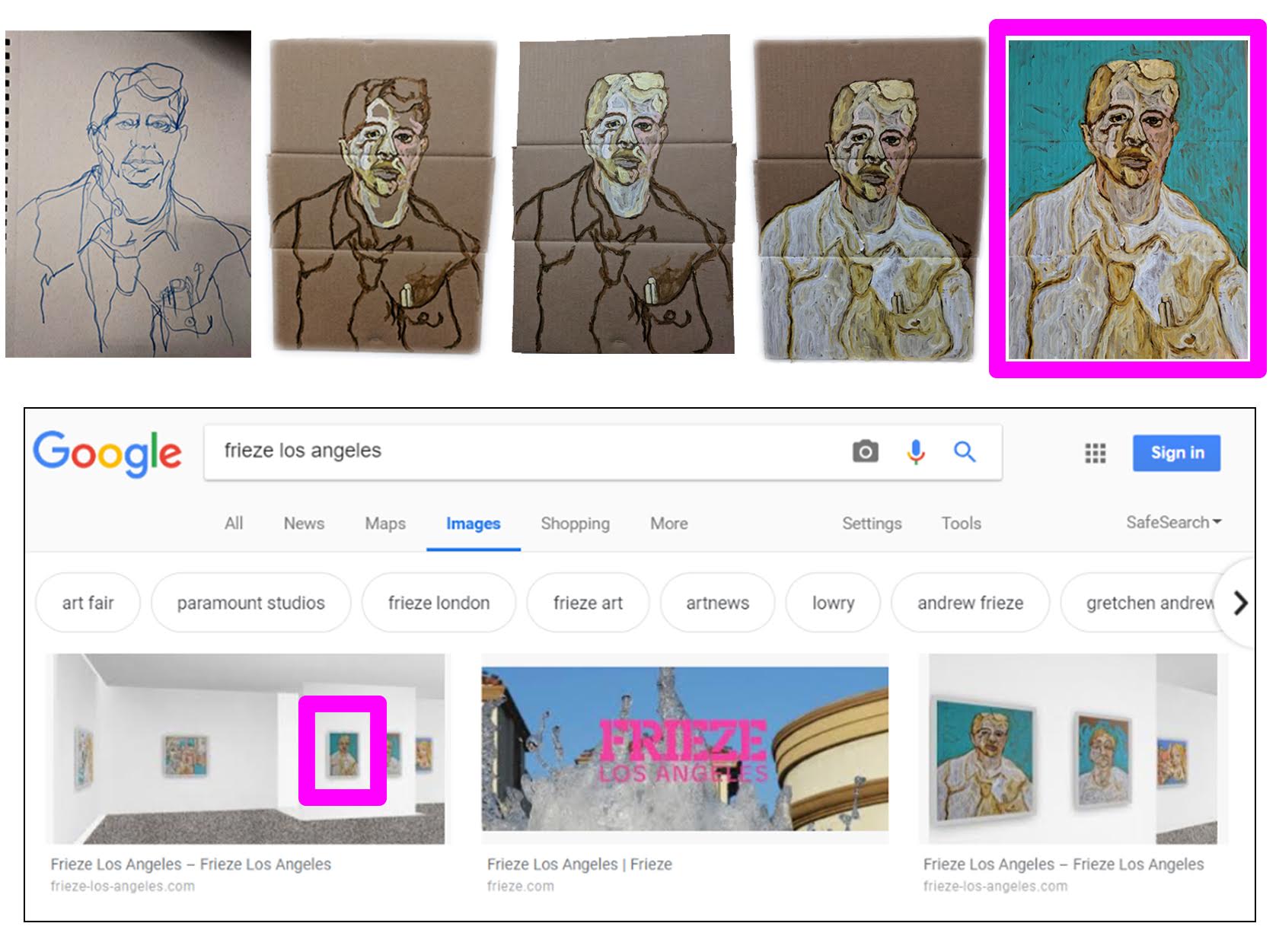 If you googled "Frieze Los Angeles" in the last week (and who didn't) you probably saw some installation shots in the image portion of the results page. Standard stuff, white wall, nicely spaced art, that obligatory grey carpet… But if you look for those paintings this weekend you won't find them in LA. "Internet Imperialist" Gretchen Andrew used search engine optimization to catapult images of her own paintings to the top of Google's Frieze LA listings, exploiting the Internet's lack of nuance to manipulate power balances and information currency. Whether this groundbreaking performance will take her work to the fair for real remains to be seen. In the meantime keep an eye on your search results.
Many of the works on display at the monumental outdoor public art biennial Desert X are concerned about the state of the environment, but it seems the environment is also a little concerned about them. Jenny Holzer's planned projection piece Before I Became Afraid (2019) has been postponed due to concerns about the impact on a local herd of bighorn sheep who are currently suffering an outbreak of pneumonia. The sheep, a native American breed thousands of years old, are in a sensitive state and Holzer's anti-gun-violence artwork might have distressed them—not just because of the subject matter. It is currently unclear whether an alternative site will be found before the show closes on 21 April.
Quote of the Week
"Humour is a sort of lubricant to dive into these dark places that we tend to avoid"
Yoshua Okon's finely tuned psychological manipulation of his subjects is carried out with an impressive amount of compassion, and an unwavering commitment to truth through absurdity.
Exhibition of the Week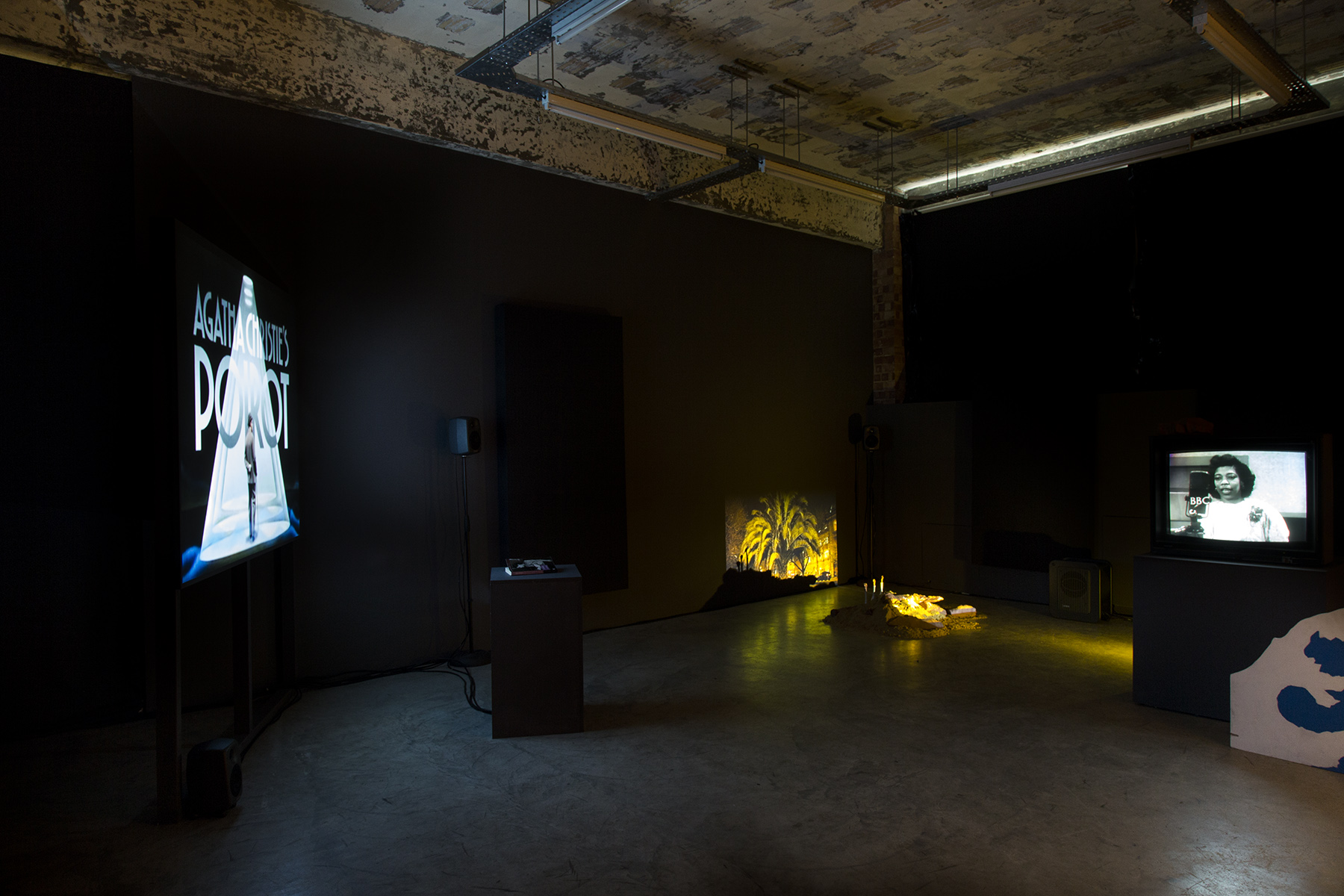 Sphinx at the Crystal Palace, Rosa Johan Udoh, until 16 March, Black Tower Projects, London
Rosa Johan Udoh's new work at Black Tower Projects takes a light but pointed look at "imperfect colonial subjects", drawing Hercule Poirot, poet Una Marson and a venerable old palm tree into a mystery investigation that involves war, theft, gardening, arson and the BBC, and dances through the history of empire, unpicking unconscious secrets and necessary hypocrisies as deftly as the detective in an Agatha Christie denouement. Utilizing video, sculpture and sound installations, the show also provides the setting for a number of performances and happenings, including a murder mystery dinner party and a reading group led by the artist.
Instagram of the Week
Art Handler Mag (@arthandlermag)
Ever wondered about the inner lives of the people who get art where it needs to be? This whip-smart Insta has the inside scoop. From memes about zip ties and napping to caustic commentary on pretension and privilege in the arts, this account has a bit of everything. Self-aware AND funny, they're also (joy of joys) actually doing good, bringing often underappreciated labour into the conversation, with one eye firmly on fair practice and the other equally firmly on the sheer strangeness that is the world behind the gallery walls.