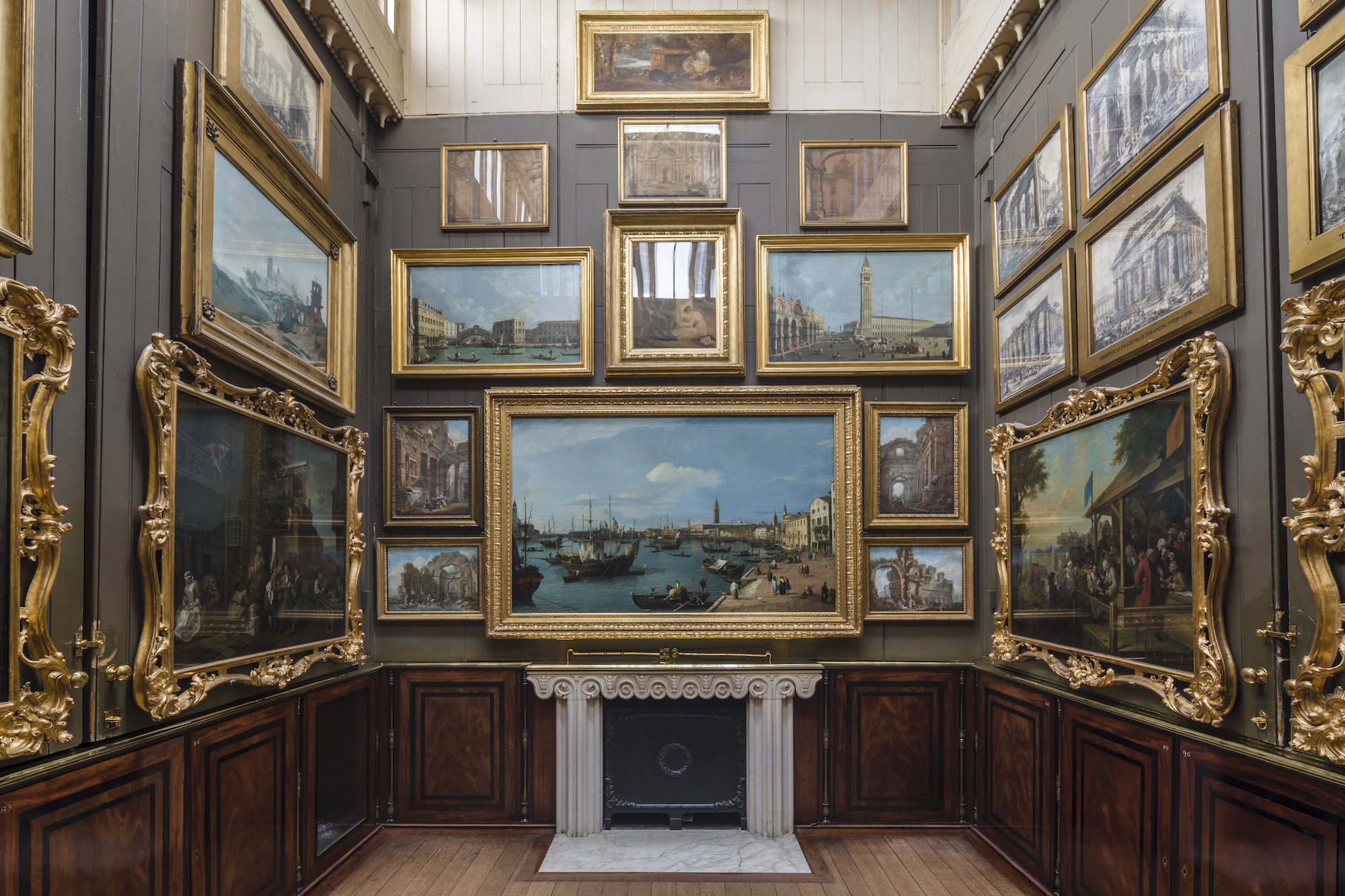 Under the Influence invites artists to discuss a work that has had a profound impact on their practice. In this edition, Pablo Bronstein, who works at the intersection of architecture, film and performance, reflects on the lasting influence of Sir John Soane's masterful moving Picture Room.
I am completely obsessed with the Picture Room at Sir John Soane's Museum, specifically the weird folding panels that the paintings hang on. It's quite transgressive, particularly as the works are worth millions of pounds [including pieces by Hogarth, Canaletto and Piranesi]. I just love the irreverence of it, I mean, why not hang a 10-million-pound painting on a bit of wood?
It's very cool to watch the space change in front of your eyes. It is a cabinet of curiosities, which unfolds into a narrative as you travel through these sets of images, the antithesis of the white cube. It is incredible that such a simple device can change the space in such a marked way, to create a sense of theatre. That has been a really important lesson for me. Even though the paintings are supposedly the most important aspect, they become props within the drama of the space and the architecture, which is what I spend most of my practice looking at.