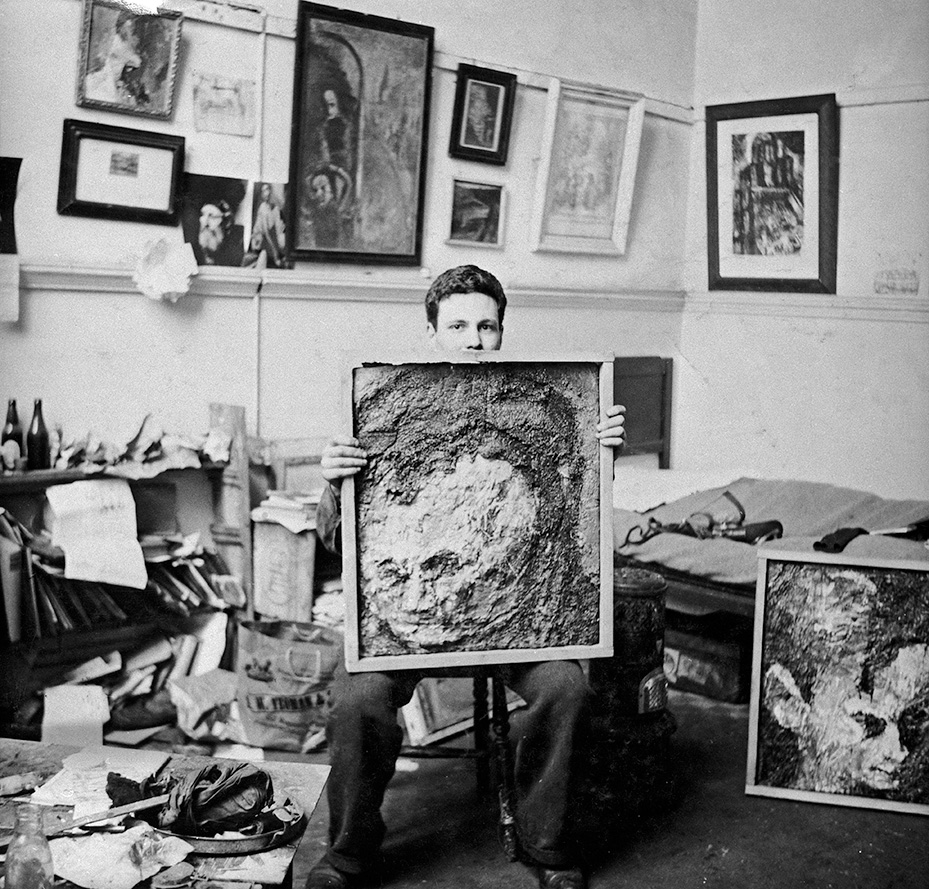 Named after the famous 1956 Whitechapel Gallery exhibition that heralded a new dawn in British art, historian Michael Bird examines how a 'modern' nation was born, working forward from the late 19th century to the present day. Beginning with the radical work of American expat James Abbott McNeill Whistler, he traces a line through post-war austerity, mid-century minimalism and the Pop Art explosion of the Swinging Sixties, right up to the entrepreneurial actions of Charles Saatchi and Damien Hirst, which changed the tide of avant-garde art once more.
Books on this topic are nothing new, but Bird has fantastic access to the stories, anecdotes and personal recollections of those who were actually there. He threads together an incredible network of artists, gallerists, designers, socialites and more, bringing a hundred years of history to life. (Holly Black)
The photographs of Graciela Iturbide bring together a heated mix of documentary naturalism and ethereality. A new book (part of Aperture's The Photography Workshops Series) looks at her work through the lens of dream and imagination. Iturbide studied photography in the 1970s after the death of her young daughter. Her subsequent images of everyday life, shot in inky black and white, are loaded with emotion and humanity.
Some of her most well-known sets of pictures have focused on Mexico's Indigenous and women-centred communities, featuring festival scenes and moments of wild abandon alongside searing explorations of death. Her early works documented the burials of "angelitos", children who had died young. Throughout her career, Iturbide has taken the time to meaningfully bond with the people she photographs, imbuing all of her images with a sense of intimate connection. (Emily Steer)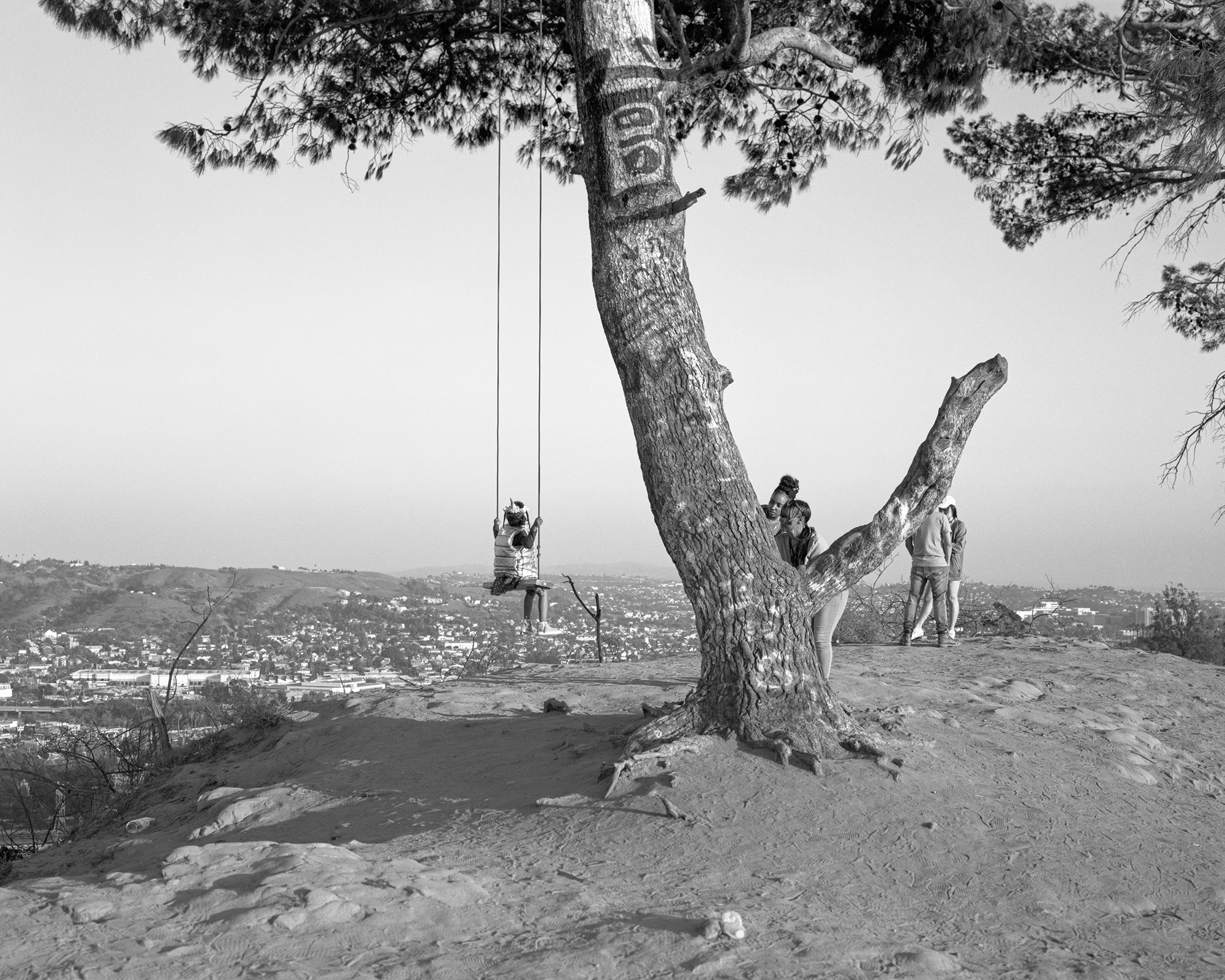 For three years from 2017, Los Angeles-based landscape photographer Adam Ianniello wandered Elysian Park, the city's oldest park, shooting its sycamores and palm trees, uneven paths and ever-changing roster of visitors. Acting at various times since 1866 as a Jewish cemetery, quarry and wildlife haven, the park is an intriguing case study in the blurred boundary between urban and rural.
Ianniello was drawn in particular to Angels Point, a cliff edge overlooking the expansive city below. "Angels Point stands at the edge of the new and the forgotten," Ianniello explains, "A place to hide, to explore, with no commitments, no judgments." His black-and-white photographs seem to mute the city's bustle, offering time and space to consider the stories behind congregating individuals, their motivations hidden. (Ravi Ghosh)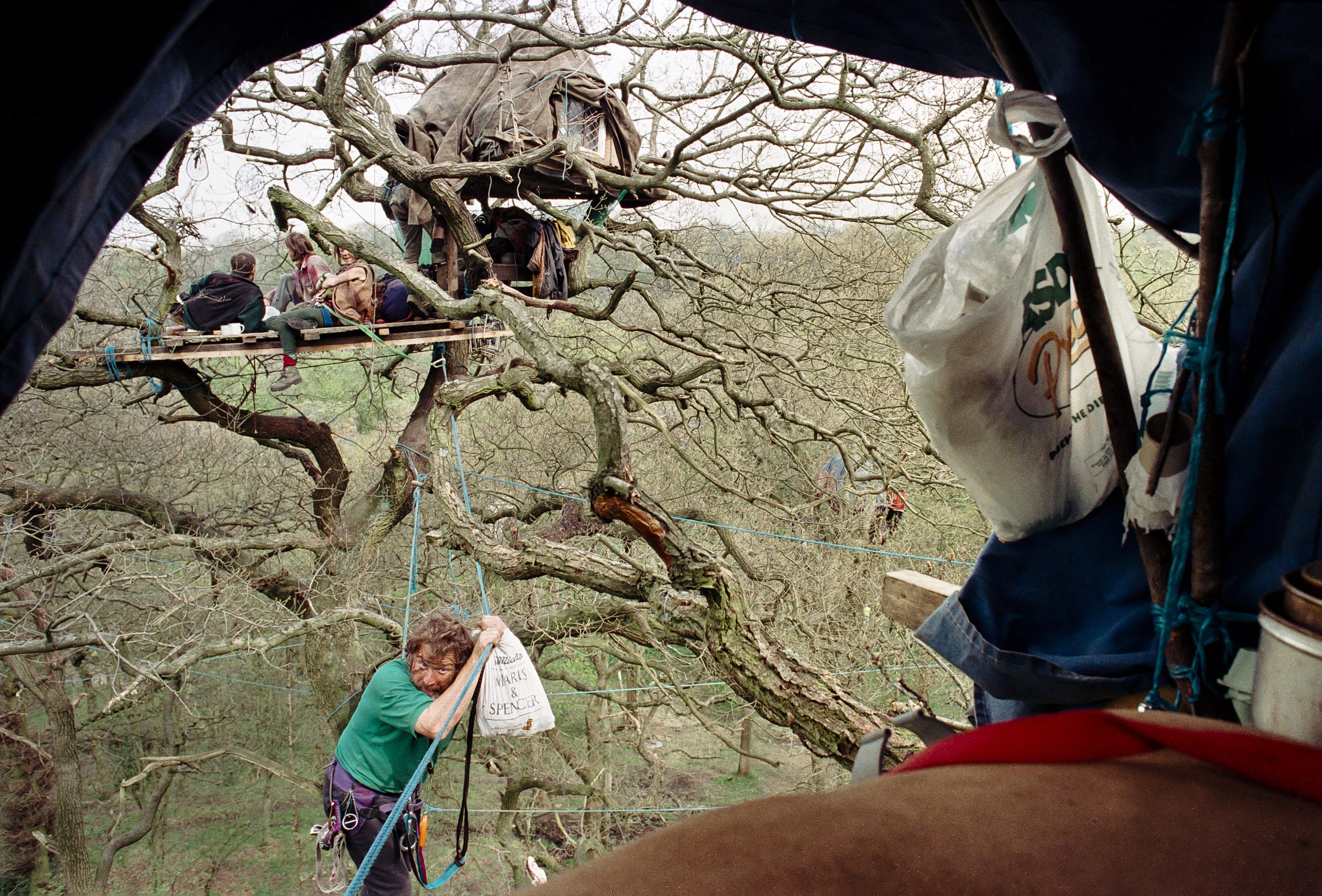 Photojournalist Adrian Fisk was on the ground in the 1990s, with the "tree huggers, nut cases and scroungers" who were part of the environmental activism taking place across Britain, way before anyone had heard the term 'Extinction Rebellion'. His new book, which coincides with an exhibition at the Islington Climate Centre and is published thanks to a crowdfunding campaign, chronicles the origins of activist occupations, showing the lengths to which people are prepared to go to protect the land they hold dear.
There is footage of treehouses at Stanworth Valley, accessible only after exhausting climbs, where protestors camped out to stop felling; shots of a staged car accident and subsequent rave in Camden, as activists fought against the continued vehicle-focused infrastructure; and ominous banners and signs carried across building sites and hanging from trees. This is a powerful collection of images which largely speak for themselves, save for an enlightening introduction from writer Jay Griffiths. (Holly Black)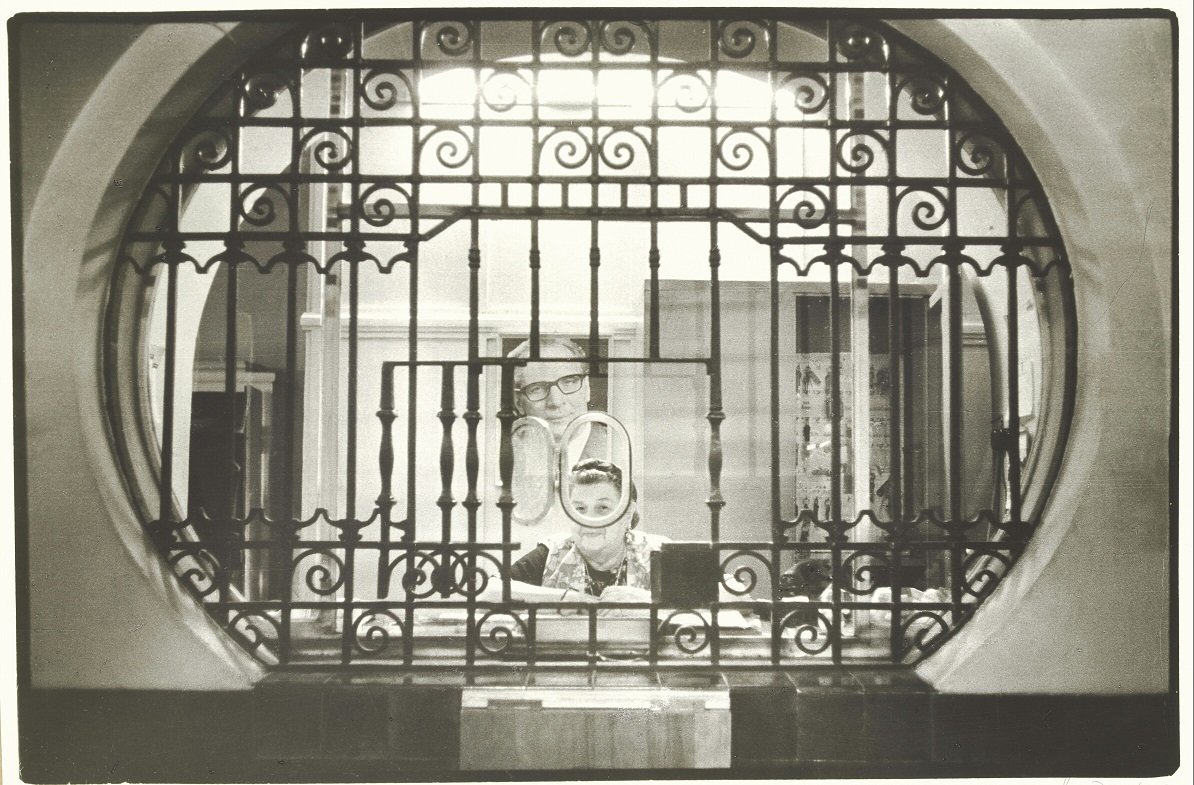 Evelyn Richter's photographs of Berlin, Leipzig, Moscow and wider East Germany offer an intimate perspective on life in the mid-20th century Eastern Bloc, from university students and factory workers to wide-eyed toddlers in a Dresden Kindergarten. Richter worked extensively in the GDR, teaching at Leipzig's Academy of Fine Arts and contributing to a burgeoning photographic culture in the East. This book covers five decades of her work, punctuated by archive sections where her processes are explored in essays discussing contact sheets, journal entries and magazine shoots.
"For Richter, photography was a tool for apprehending history, one that she used to record social conditions," write Felix Krämer and Stefan Weppelmann, the respective directors of Kunstpalast, Düsseldorf and Museum der bildenden Kunste, Leipzig. The book accompanies a major retrospective exhibition which will travel between the two institutions from September on to Spring 2024. (Ravi Ghosh)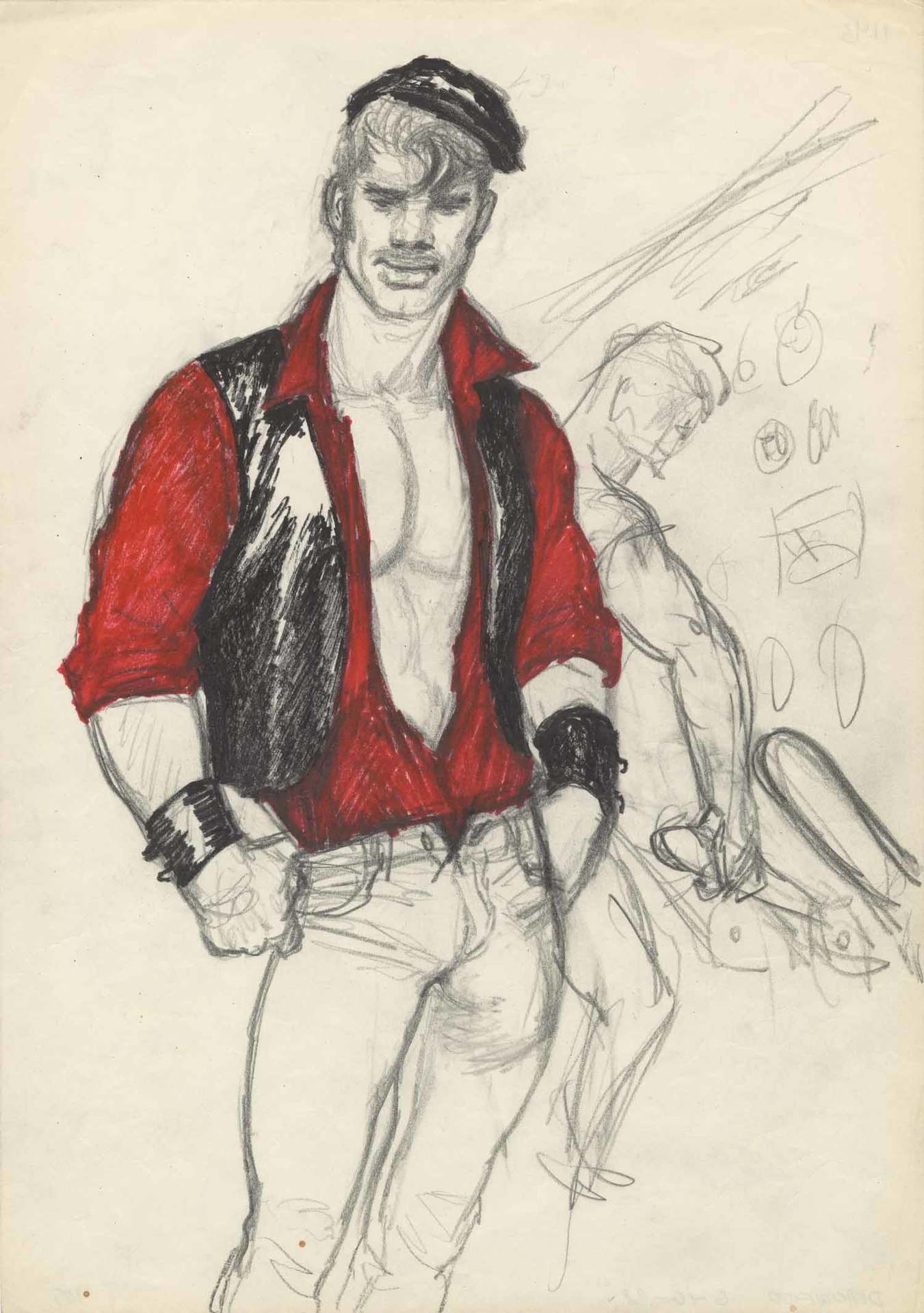 There's something intimate and even secretive about somebody else's sketchbook, like a diary played out in pictures. Perhaps you find a notebook on the back seat of a bus one day and leaf through its pages illicitly, or satisfy idle curiosity by peeking over the shoulder of a stranger drawing at a neighbouring cafe table. This sensation of the forbidden pervades the rough sketches of Tom of Finland, the cult artist and gay icon whose career spanned almost six decades of the 20th century.
Born in 1920, he built a career from his elaborate drawings of cowboys, mechanics, cops and punks, playfully eroticised in careful detail. Leather jackets are given a loving shine, muscles are amplified by tender shading, and buttocks are frequently revealed. This book brings together his rougher drawings and preliminary sketches, rendered in pencil on a pad of paper. The book riffs on the concept of the sketchbook, conjuring an imaginary journey through the artist's mind, as if we were looking down at the pages before him as he draws. (Louise Benson)
Every month Elephant selects the art books you really need to add to your shelves
READ MORE