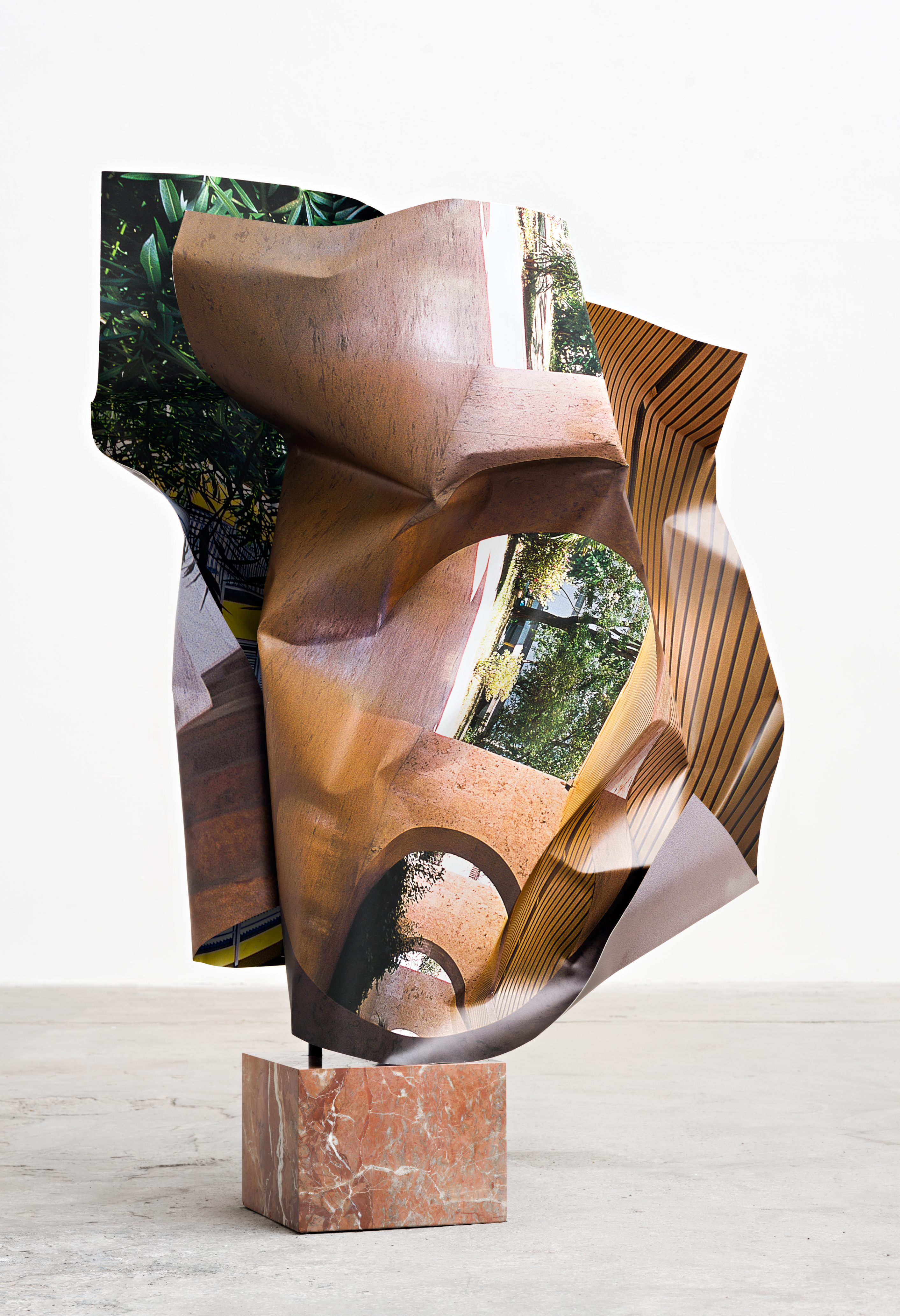 "It's totally different from ABC, of course," Maike Cruse, the Director of both Gallery Weekend Berlin and ABC (Berlin's September art fair which is undergoing a potential transformation this year), tells me. "For the event in the fall we are renting a location and curating a show and building it all up, so this is the main focus of the work. At Gallery Weekend Berlin the galleries themselves take care of the installations and our work is more about the programme around it. Gallery Weekend is the most international weekend for the Berlin galleries and also commercially the most successful."
As anyone who has had smug friends move over to Berlin from eye-wateringly rent-squeezed cities such as London, New York and Paris will know, your money travels much further in the German capital, and this is something which is delightfully evident in the quality and size of many of the gallery buildings throughout the city. It makes the thought of seeing Berlin's artists within their own gallery spaces feel even more exciting.
"The gallery spaces in Berlin are very unique," Cruse says. "It's getting a little tighter even in Berlin but I always do my gallery tour at the beginning of the year and I realize how fun it is to see all the different types of spaces. You have a church with König, and a little power station in the backyard with Galerie Neu, old apartments, and lofts… every gallery has their own kind of individual image or vision which is reflected by the space. In a city like London or New York, galleries are commercially are under a lot more pressure. In Germany it is also getting difficult but for other reasons. We have laws like the rise of the taxes on art, which makes work for galleries a bit more difficult but the space doesn't need to make sense commercially in every single way. You can afford to have content-driven exhibitions."
The space also means that many artists can practice–and make large-scale works–within Berlin itself without the usual constraints. "The artists are mainly all based here and work closely with their galleries. Berlin is one of the most important production cities in the world. Therefore the quality is a very special one. Gallery Weekend offers a very Berlin perspective on the art world. Almost half of the artists are Berlin based artists and for them it's especially important to show with their main gallery in Berlin.
"There is a lot of painting this year, younger artists. But also going up to Günther Förg at Galerie Max Hetzler or Brent Wadden at Peres Projects. There are always younger artists to be discovered which makes it really exciting. Every year it becomes a really nice dialogue." Now in its thirteenth year, Gallery Weekend will see numerous spaces showing artists with whom they have also enjoyed a long-standing relationship.
Of course, for those who don't have the time to make it to every single show, some narrowing down by area is required. "The area of Charlottenburg in the last few years became a real gallery hotspot," says Cruse. "It's a more established and expensive area and I think it's a question of style. Many galleries in the nineties started in Mitte and then the special spaces weren't so available any more. The Potsdamer Straße is really booming, ten years ago there was nothing there."
"When you change your space artists can react to it in a new way. The artists are mostly doing new productions and some galleries are even opening new spaces. In some years we also had collaborations between the galleries this year, MeyerRieggers artist Eva Kotaktova is curating the show at Galerie Mehdi Chouakri with Charlotte Posenenske."
Being so public facing, Gallery Weekend offers a uniquely open experience and engagement with the wider city. "It's basically a big public museum around the city and the people in Berlin love it," Cruse tells me. "On Saturday and Sunday, on Potsdamer Straße all the restaurants are booked out, there are barbecues on the street, there are so many people going from gallery to gallery."
Gallery Weekend Berlin runs from 28 until 30 April. gallery-weekend-berlin.de