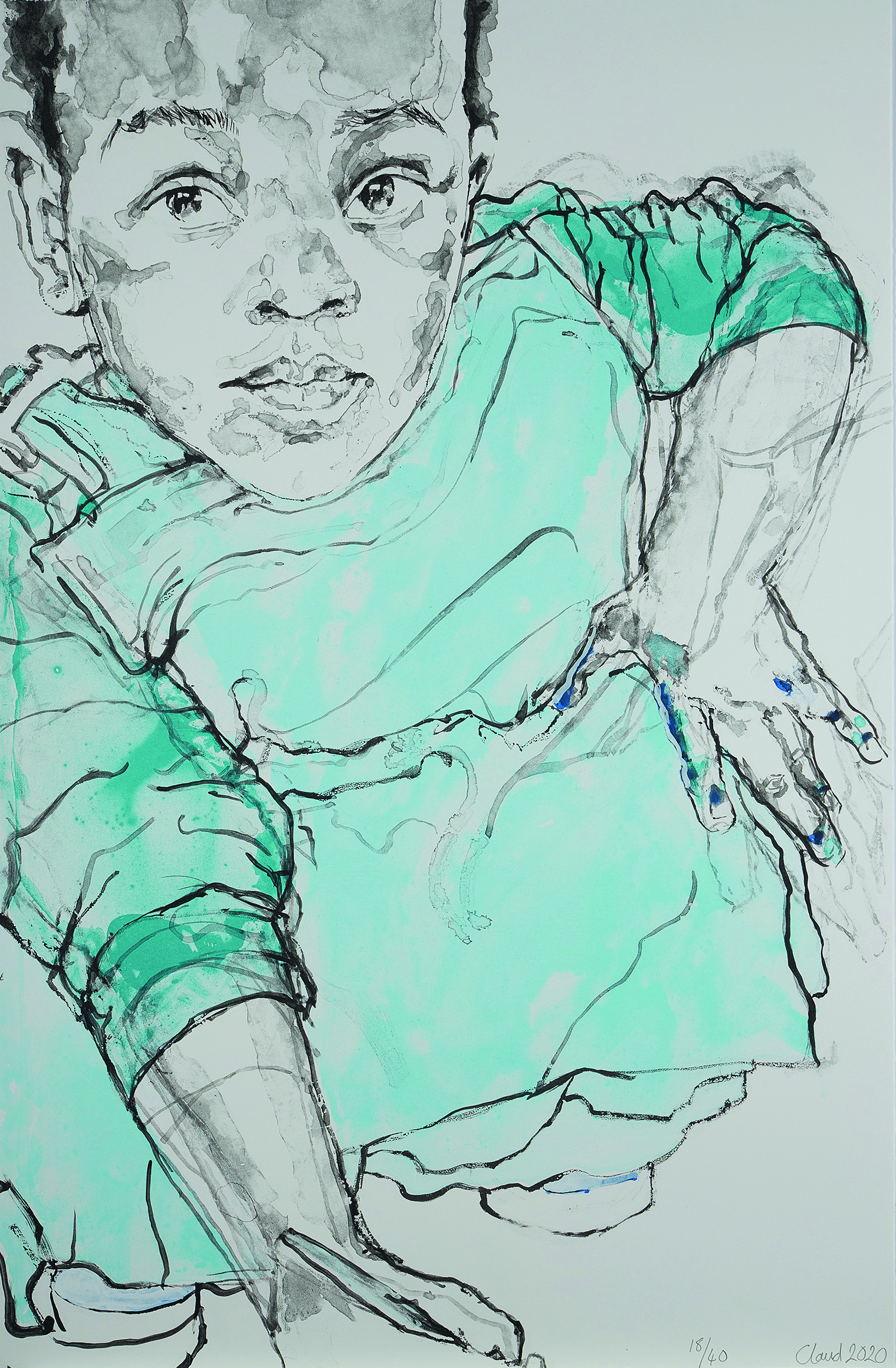 The Swinging Sixties saw a boom in artist printmaking in Britain, as the quest to blend high and low culture stretched to experimenting with mediums previously considered as cheap, mass-produced alternatives. A new exhibition at Pallant House Gallery in Chichester celebrates this moment and the ensuing legacy of artist prints that endures to this day, from early engravings by David Hockney to surreal screen prints by Anthea Hamilton. Here are a few of the highlights…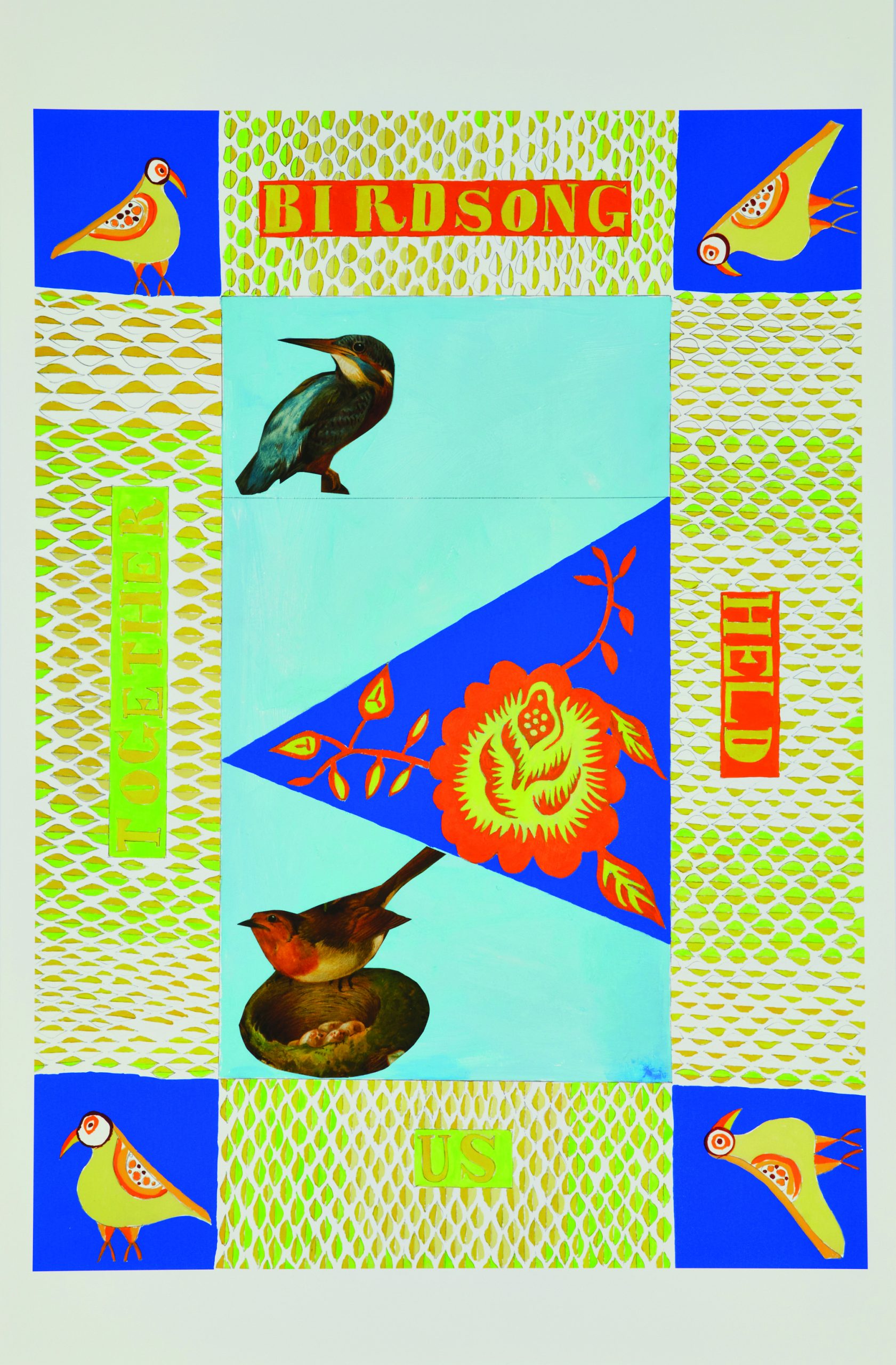 Lubaina Himid, Birdsong Held Us Together, 2020
This uplifting lithograph recalls the soothing birdsong Himid enjoyed throughout lockdown. Commissioned by The Hepworth Wakefield as part of the School Prints project, it's one of a collection of artist prints that will be gifted to local schools as an enriching educational programme. It is a great example of how print works can reach much wider audiences, beyond the confines of the gallery.
Eduardo Paolozzi, Metalization of a Dream, 1963
The collaged blend of mechanised objects that form the basis of this screenprint are found in Paolozzi's 1963 monograph of the same name. The Scottish artist had an experimental and sometimes collaborative process that sought to understand man's relationship with the machine. He kept up correspondence with the writer JG Ballard and the pair informed each other's work by exchanging scraps of text and images.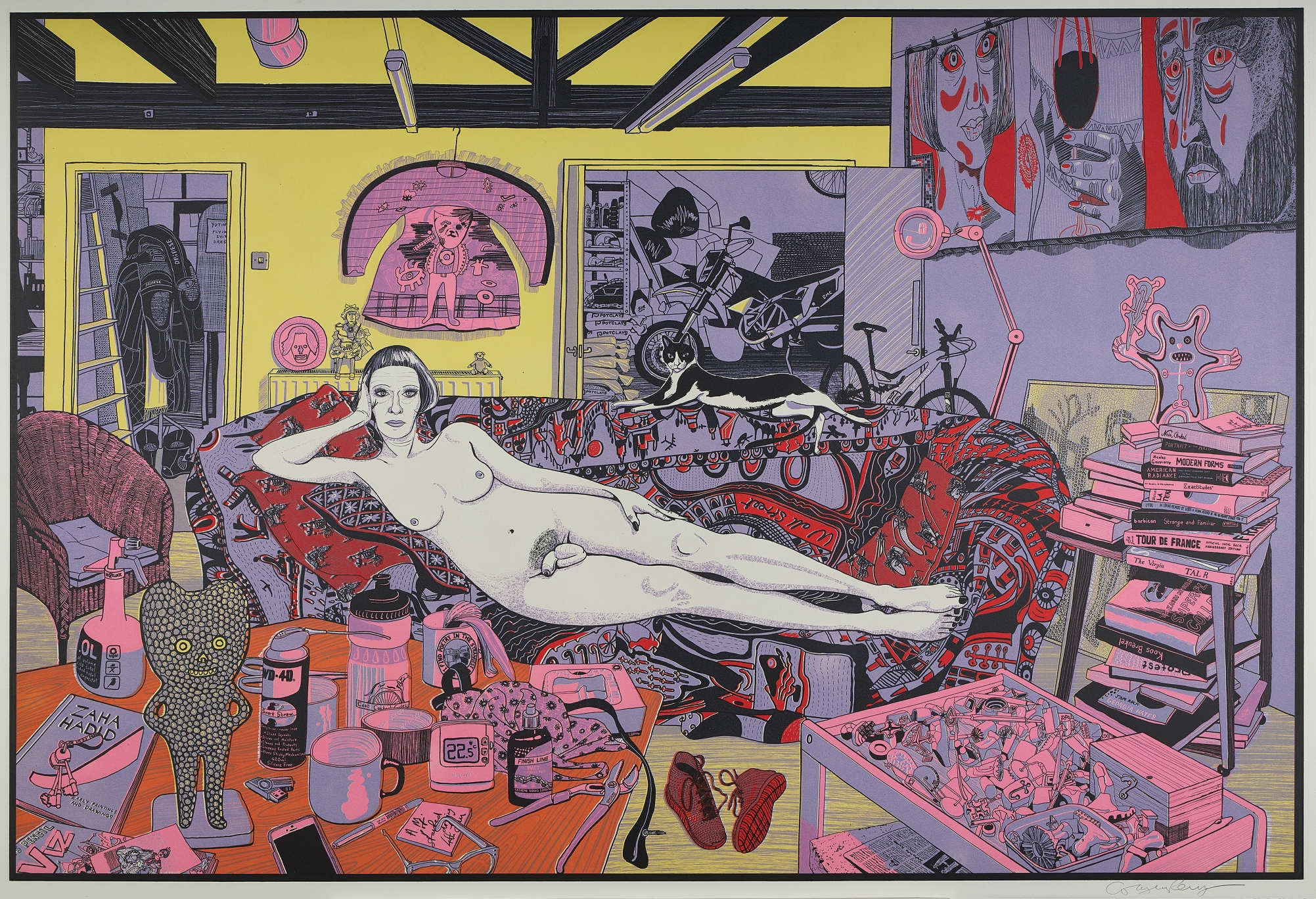 Grayson Perry, Reclining Artist, 2017
Perry is best known for adorning pottery and designing mammoth textiles, but his expressive line work is also perfectly suited to etching, a form of intaglio in which marks are incised into a metal plate and then plunged into acid. The artist's usual tongue-in-cheek sensibility can be seen in the many references to art history made here, as well as his teddy bear companion Alan Measles and a cat named Kevin.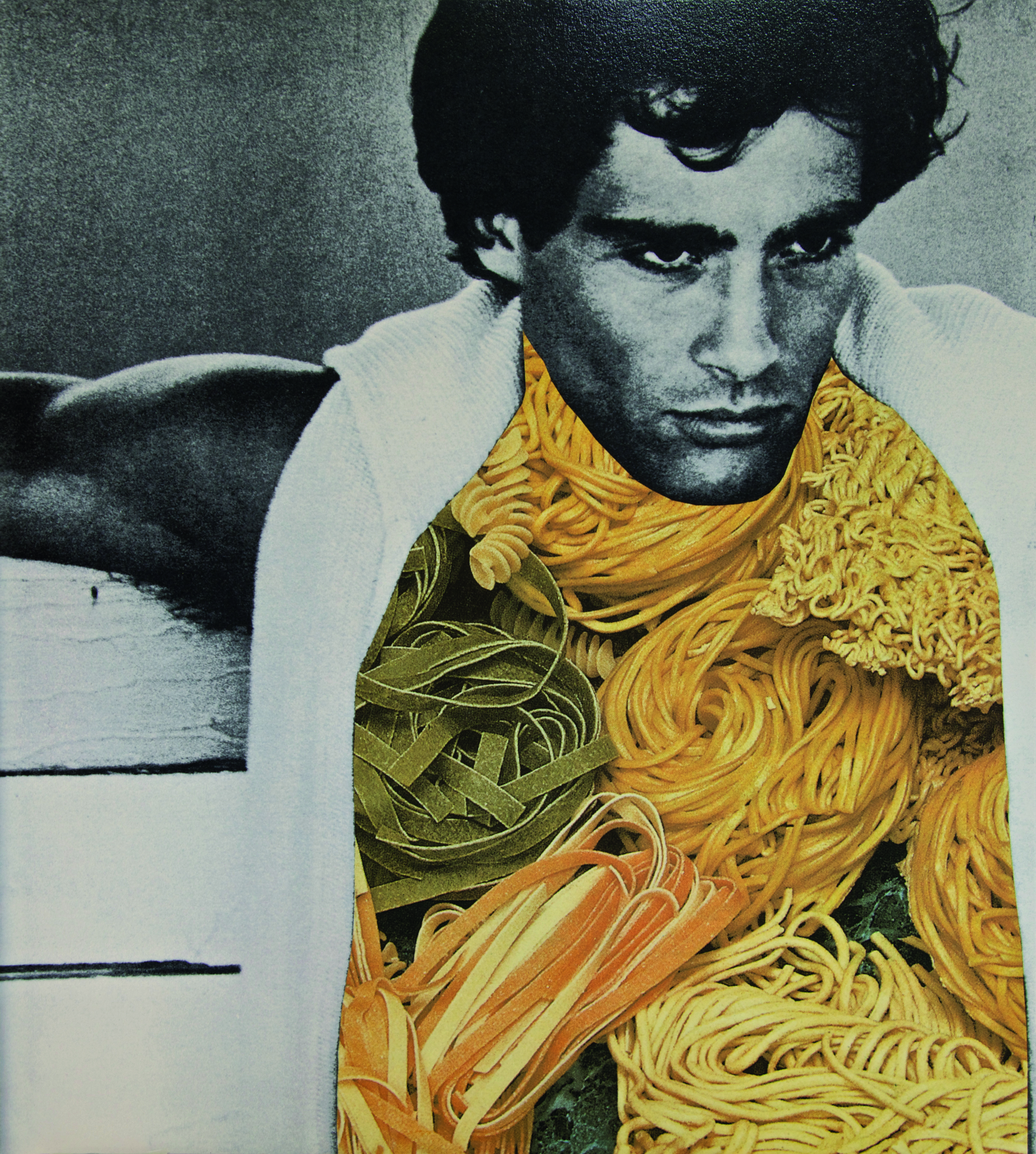 Anthea Hamilton, Manarch (Pasta), 2013
This image of a smouldering model with a torso made of pasta toys with the idea of classical male beauty, while playing up to what the artist terms "the ultimate Italian-American dish". Hamilton is known for interrogating the seductive nature of images, and this human-carb hybrid is no different. Carnal or nutritional? Which hunger will triumph?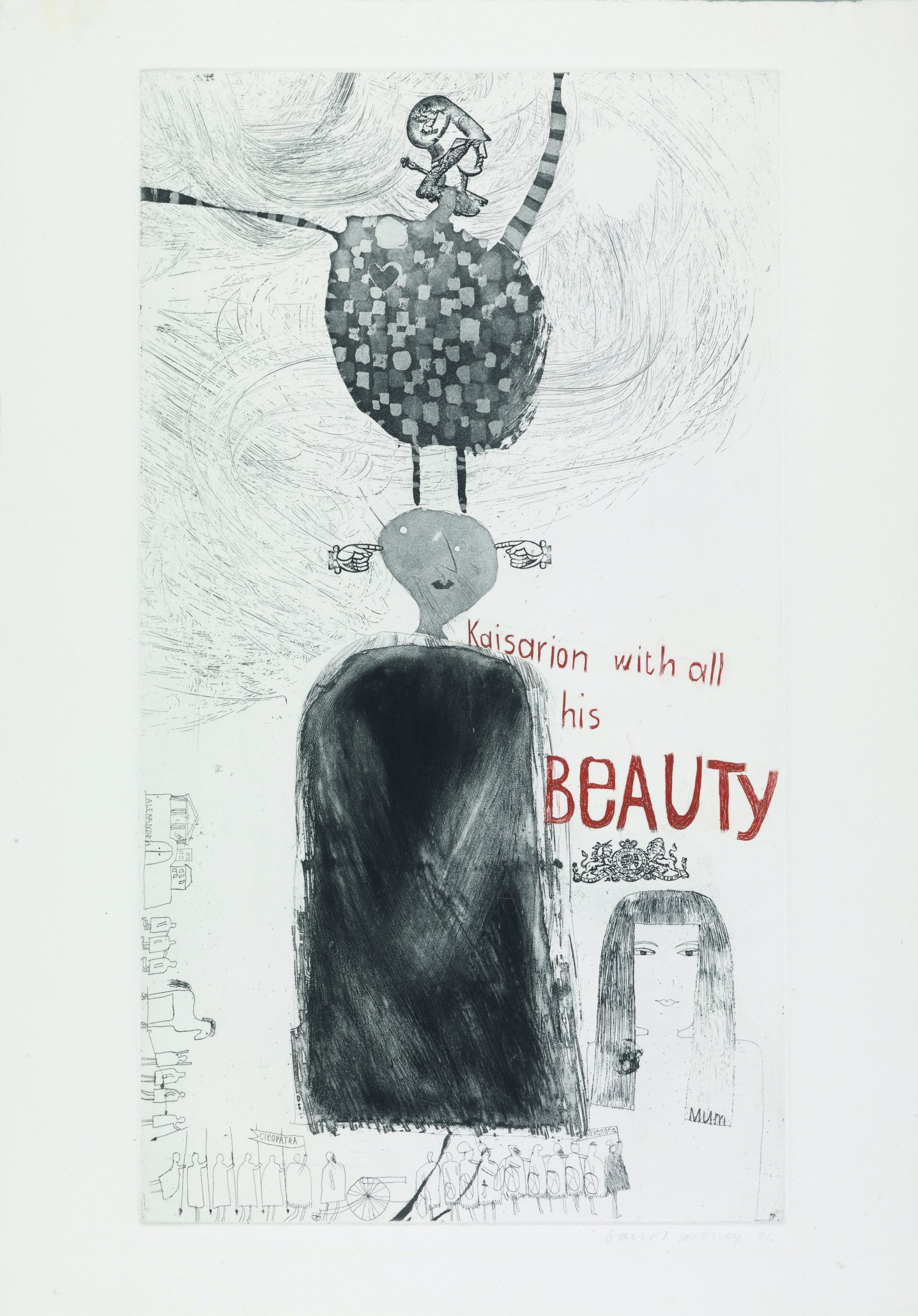 David Hockney, Kaisarion with All His Beauty, 1961
This etching is one of 14 created by a young David Hockney, in his homage to the homoerotic literature of the Greek poet CP Cavafy. Kaisarion was the son of Julius Caesar and Cleopatra (who takes the form of the artist's mother here) and appears to stand on top of an unknown cloaked figure who might well represent the artist. The surreal, naïve style seen here might seem at odds with Hockney's better-known aesthetic, but it is directly informed by his early love for Jean Dubuffet.
Tracey Emin, Move, 2016
While photogravure is a technique best-known for intensely detailed reproductions, here it is used to capture Emin's expressive linework. While the artist is often aligned with her installation, neon and textile-based work, she has long been a passionate painter and drawer, as demonstrated in this foreboding nude. Lying on a bed, the figure's head is shrouded in a black cloud that could allude to anger, depression, trauma, or perhaps just a really bad hangover.
Holly Black is Elephant's managing editor
Pallant House Gallery, Chichester, 13 November 2021 – 24 April 2022
VISIT WEBSITE