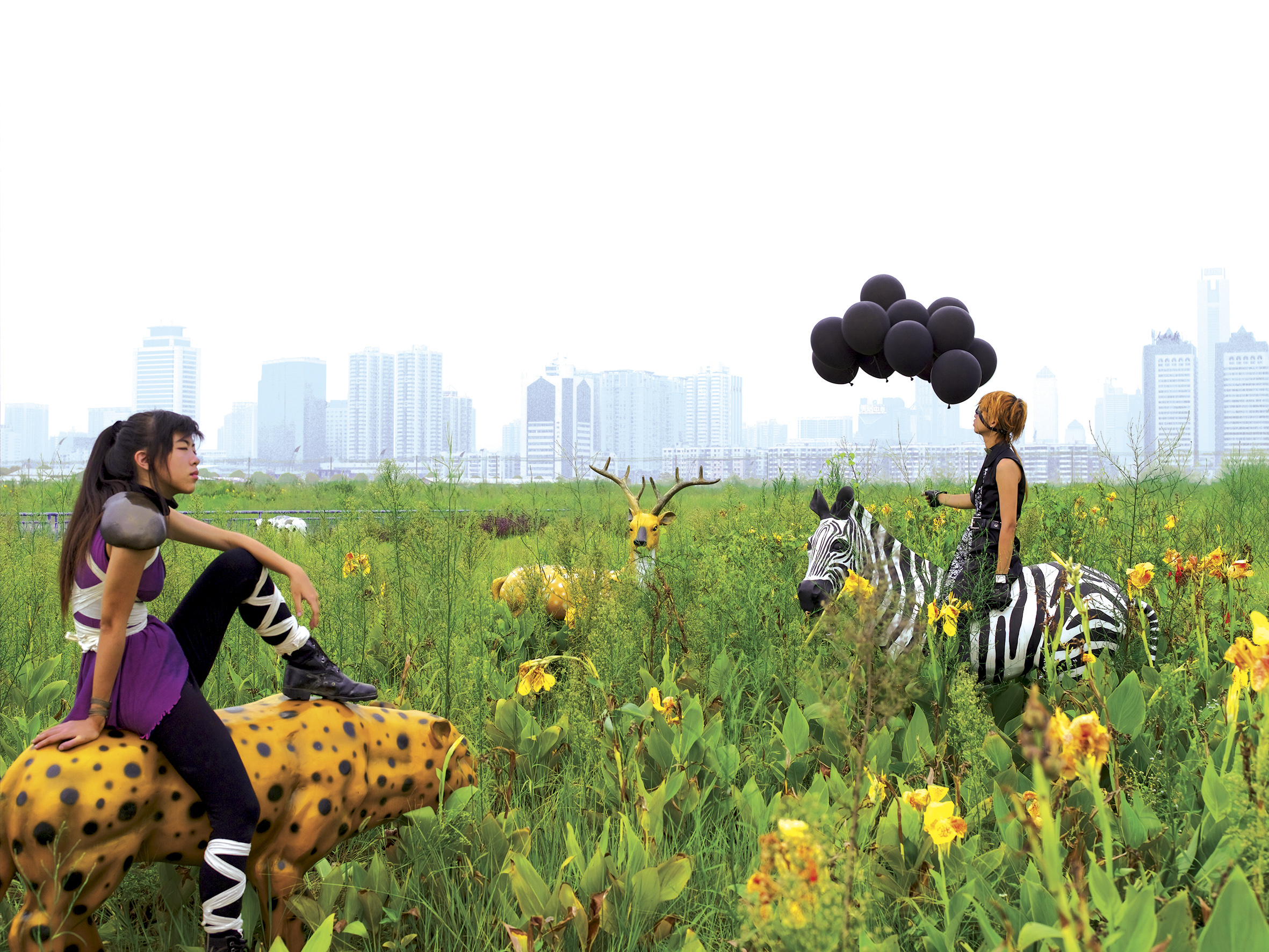 In Cao Fei's film Cosplayers (2004), manga-crazed teens sport golden armour, black capes and blue wigs as they prepare for battle in the hinterlands of high-rise Guangzhou, China. Elsewhere, they're already mid-duel, slashing swords with supersonic speed atop heaps of rubble. Or, as in the image entitled A Mirage, they're bored with grappling for glory and ride bareback into a meadow. A girl in a purple tunic closes her eyes while her foe-turned-friend looks up to the skies. Here, anything is possible: they can fight but they can also fall in love.
Currently displayed at the artist's major retrospective at UCCA, Beijing, these protagonists have forfeited the real in order to live out their imagined anime identities. The fringes of the metropolis around which they skirt (a jumble of skyscrapers and street-side junk) serve as a springboard for self-transformation, where deciding between good and evil is as easy (and existential) as deciding between a Spiderman spandex and Hello Kitty dungarees.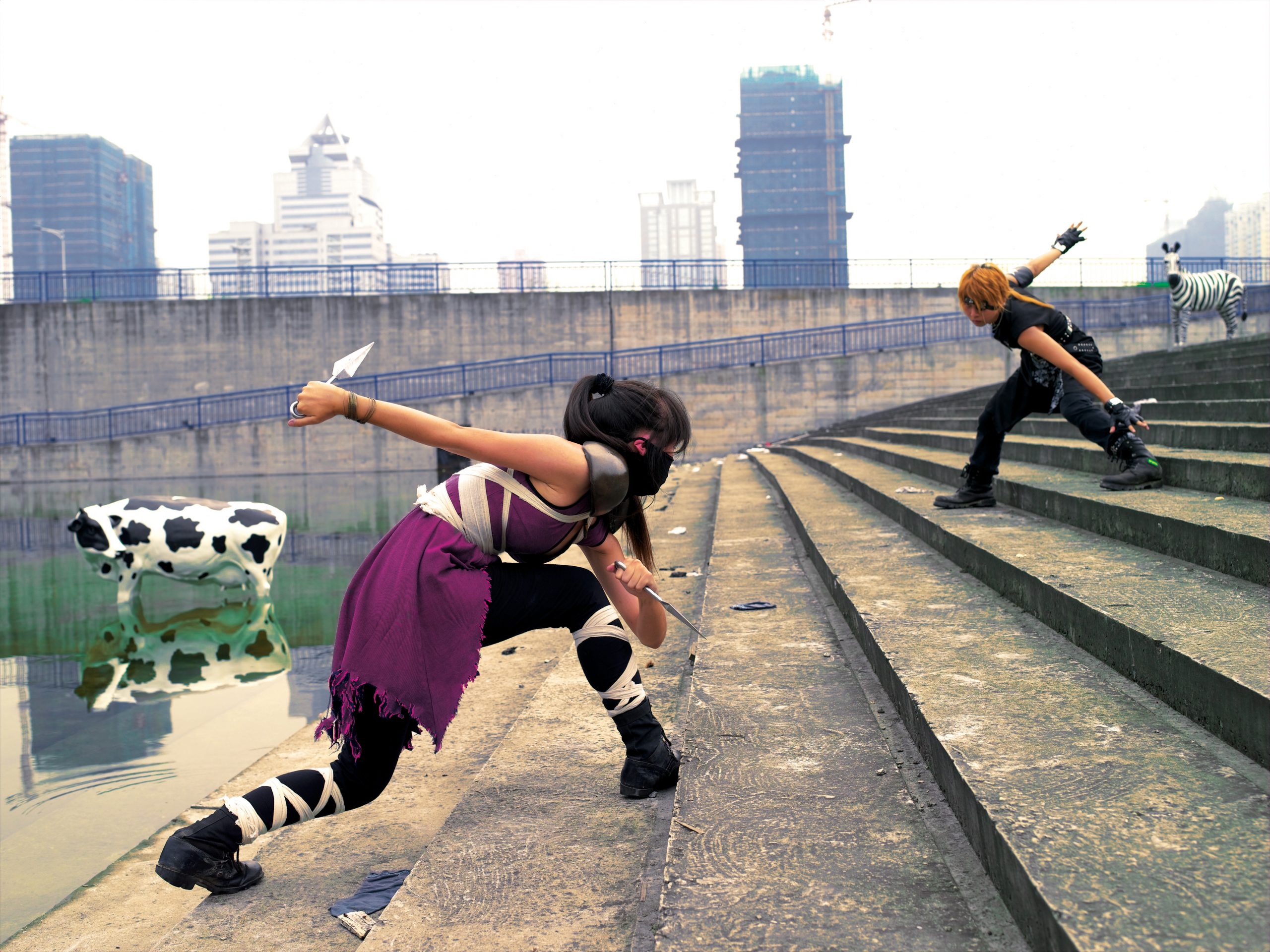 "Guangzhou's cosplaying communities dare to dream beyond, even if only for the duration of a duel"
Following China's 1979 one-child policy, the trope "Little Emperors" soon emerged, caricaturing a generation of spoilt only children who had sole claim on the attentions and affections of their two parents and four grandparents. However, as they entered teenhood, any regal pampering came at the cost of exhaustive expectations from their elders and freedom-quashing controls from the state.
Glimpsed through this contemporary disquiet, the ventures of Guangzhou's cosplaying communities represent something far more than escapist indulgences dressed up as cultural dissent. For they dare to dream beyond, even if only for the duration of a duel.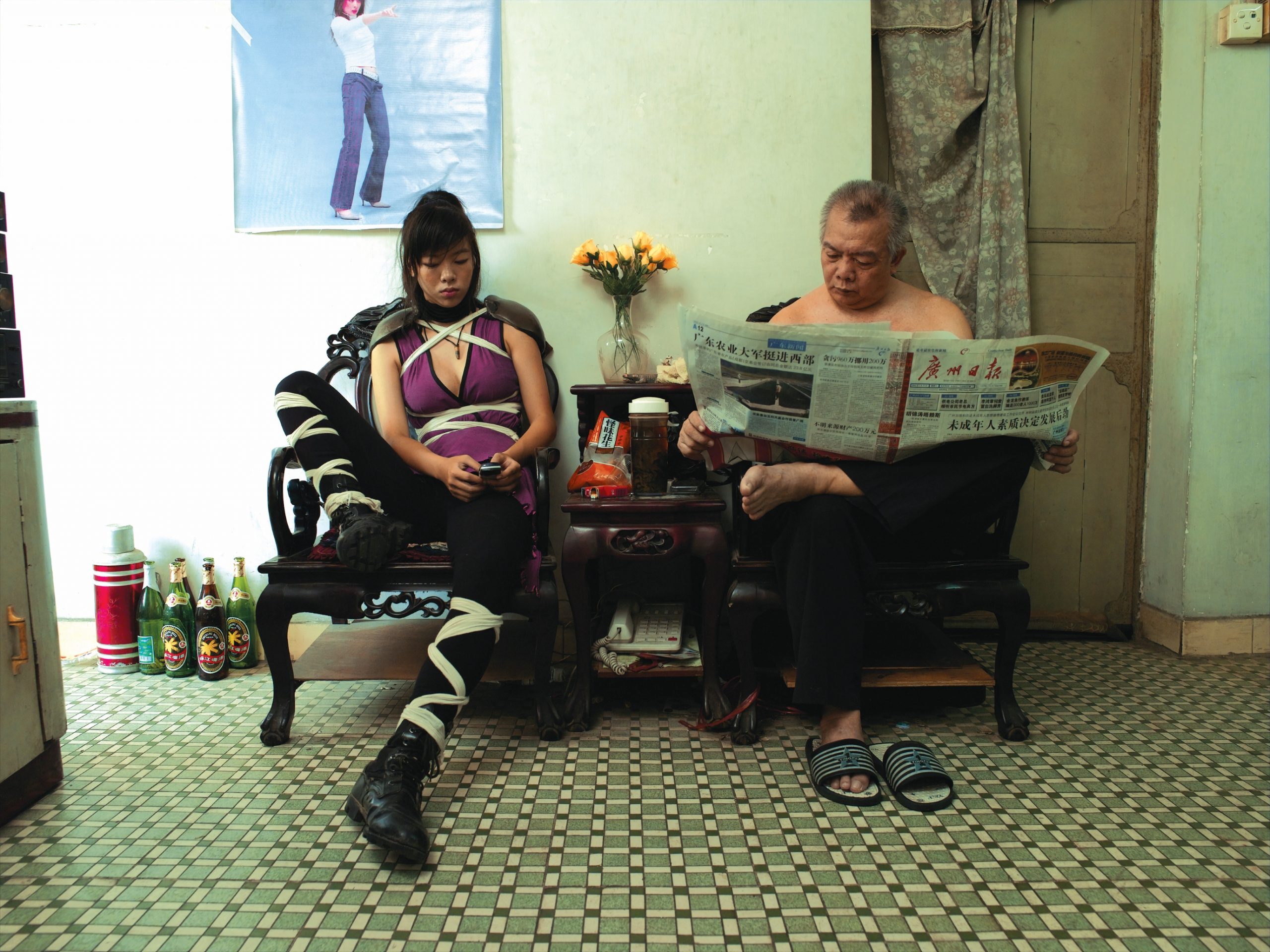 As Cao Fei's film winds to a close, our heroine in purple reappears; this time, not mounted on a spotted animal in the wonderlands of her mind but sat next to her father in the confines of her abode. She stares at the screen while he reads the newspaper. Where's her utopia now?