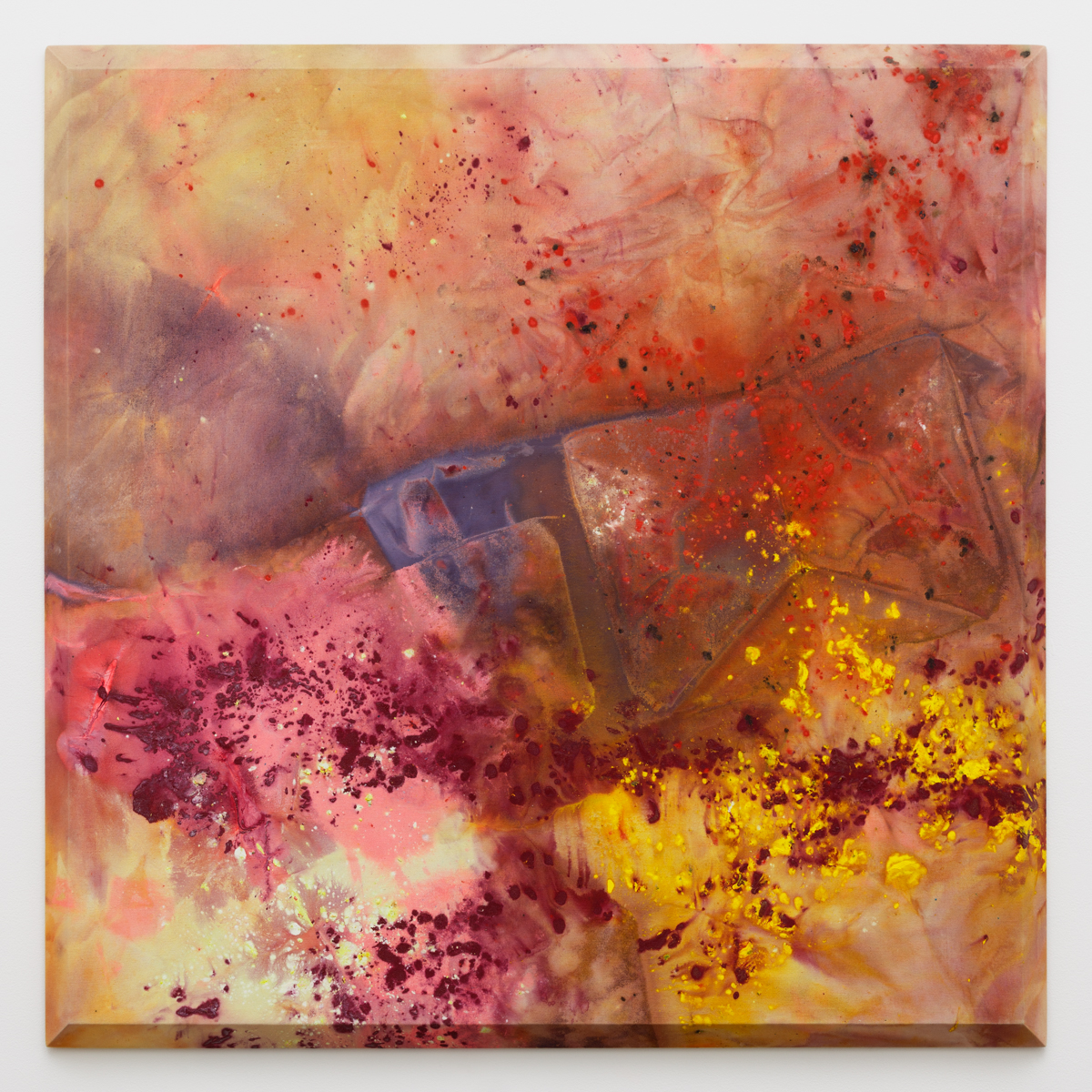 Sam Gilliam is a major figure within postwar American painting. Next year, he will be the subject of a major retrospective at the Hirshhorn Museum, Washington.
When I think of euphoria, I think of a particular time: when I am in the middle of planning or making work for an exhibition, when I feel that I've clinched the idea. It's the moment when I know what I am doing, and I know it's going to work.
"As a colour, the feeling of euphoria is yellow…"
The feeling is personal and automatic. While I am working, I can sometimes sense that it's almost there, and all it needs is a few more strokes. If I envision this moment in a dream, it is there when I wake up. I get up and get dressed, I am ready to go and I can't wait; there's no time for breakfast, I have to get out and into the studio.
The first time I felt like this was when I heard I was going to have a show at The Phillips Collection, even though I was told: "Don't bother, don't work, they'll take whatever you have." That was in 1967, and there was one painting that I isolated, a red one, and I said, "I've got to make more works like that." The beautiful thing is that I had a small studio, which meant that to make more work, I had to put the existing pieces outside overnight, where they froze.
"The moment of euphoria is part of a sequence that is necessary in my practice"
When everything thawed, I could see the smooth drops where the paint had frozen and run a little bit, the colour had a sparkle to it. It wasn't long before I put all the wet paintings in the backyard. If the paint was moving, it would stop almost automatically when I took it outside into the cold air. That's the beauty of painting on a stretcher on the floor, the weight of the paint sagging causes a natural movement, and once outside it tightens. If it is cold it will freeze, and when it is warm it will move again.
As a colour, the feeling of euphoria is yellow. I never really saw yellow until I moved to Washington. It was in the spring, and I remember seeing the forsythia growing. My Annie [Gawlak, Gilliam's partner] knows plants, and was able to plant in such a way that we could keep yellow in the garden all year. In the height of spring, the forsythia would bloom. She would plant evergreens and violet lilacs, and whites, and then in the studio, I would paint them. I would also dream about them.
Euphoria is in the work, particularly in its finish. For viewing purposes, the paintings have to be wide, one has to be able to read them like a book: viewers have to get close and then walk away. It's all in the process of taking it in. The moment of euphoria is part of a sequence that is necessary in my practice, and it occurs all the time. There's a specific spark, and in the moment, I know that it works.