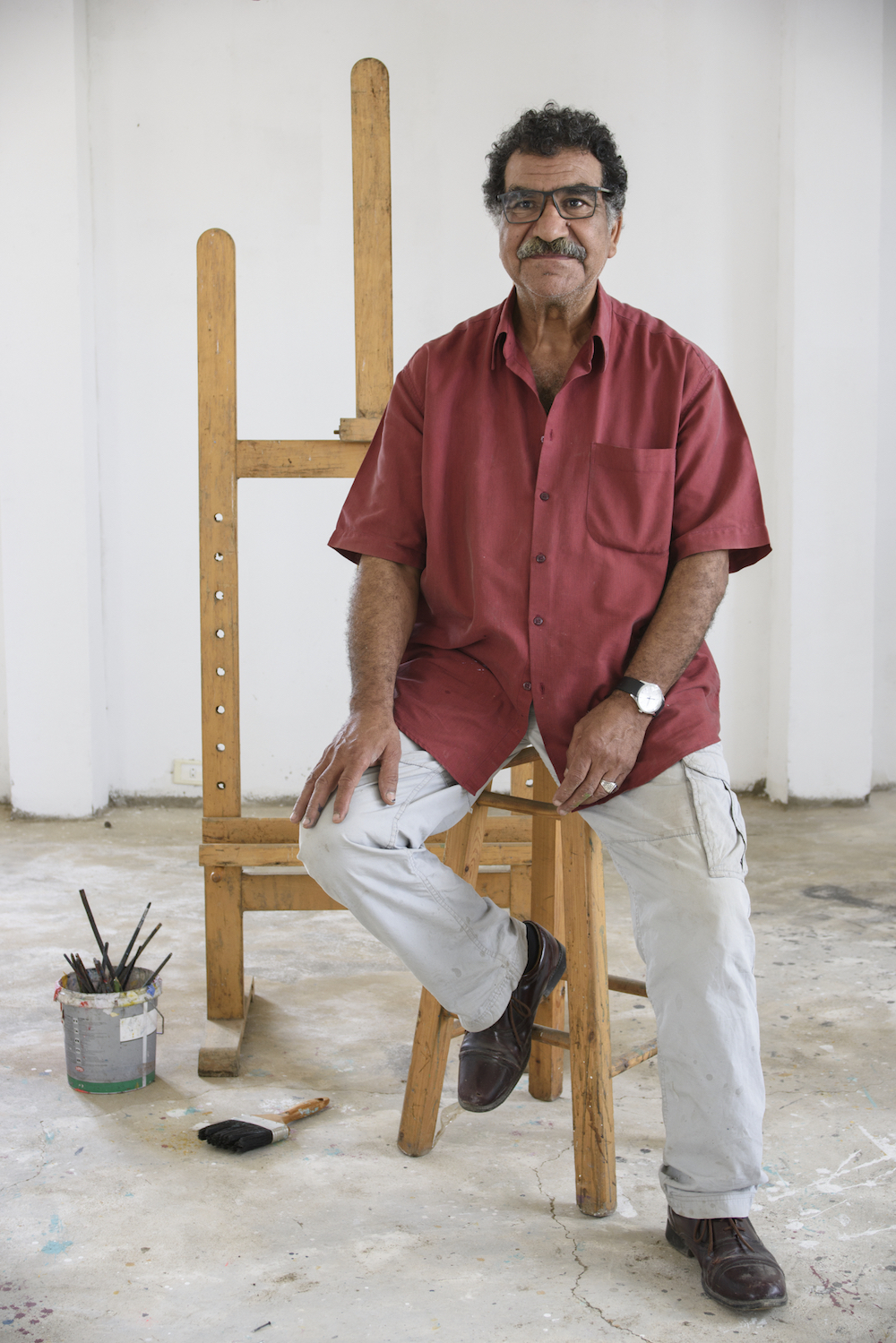 Can you tell me a little about the works that are shown in The Silk Road at Tabari Artspace in Dubai?
The Silk Road series has only been shown once before, at Safarkhan Art Gallery in Cairo. The exhibition reflects ideas I developed researching and exploring the history of the Silk Road, which was operational from around 120 BC to the 1450s. The Silk Road showcases a selection of abstract artworks that explore folktales from North Africa, Asia and the Indian subcontinent. The Silk Road is where cities were born, where cities died and where a number of folk stories were developed.
For this body of work you have used the traditional Ebru technique. How did you come to this?
The Silk Road series has been developed with several different techniques. I used the Turkish Ebru technique as a starting point; I float paper in a tray filled with water and oil paint which creates colourful marble-like patterns. This is followed by collaging the various marbled papers into the image I desire.
I have spent a lot of time researching paperwork and bookbinding in the Middle East and this led me to the Ebru technique. This technique was originally used in Egypt and later Tunisia, Persia and Iraq. I have made this technique my own by using oil paint and silk paper, as opposed to the traditional techniques.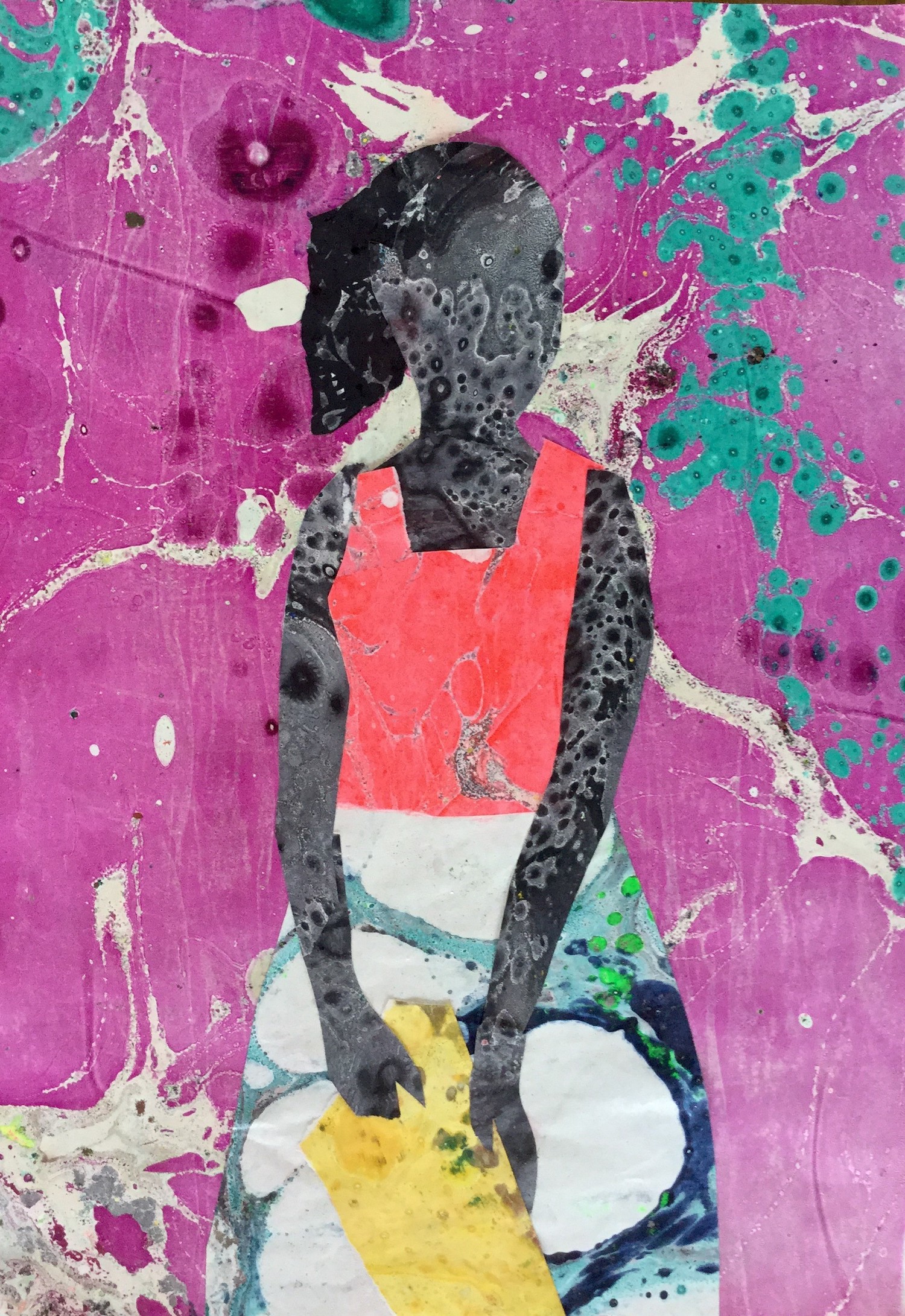 How does the influence of traditional and contemporary techniques tend to come together in your work? It's described as a synthesis of techniques—do you hope the blur the lines to some degree between ideas of past and present?
As an Egyptian/Arabic artist, I feel my background has given me a sense of history and heritage. It has given me the freedom to use different techniques, whilst also using elements of the past to describe the present.
"Art and politics have always run alongside each other and both are essential parts of the human experience."
Similarly, you often use traditional or folklore tales to discuss modern, political events. What is it about the symbolic use of these narratives that you find compelling as opposed to a more direct approach?
I have selected specific fairytales that I think reflect the cultural/political issues in Egypt today, they work as a symbol but also bring together the old and the new.
The Silk Road network helped to bring the countries along its route together in prosperity. This is something I look to as an example of the direction we should be moving towards in the present day, working together for a common goal. I hope to make a difference with this series. Art and politics have always run alongside each other and both are essential parts of the human experience.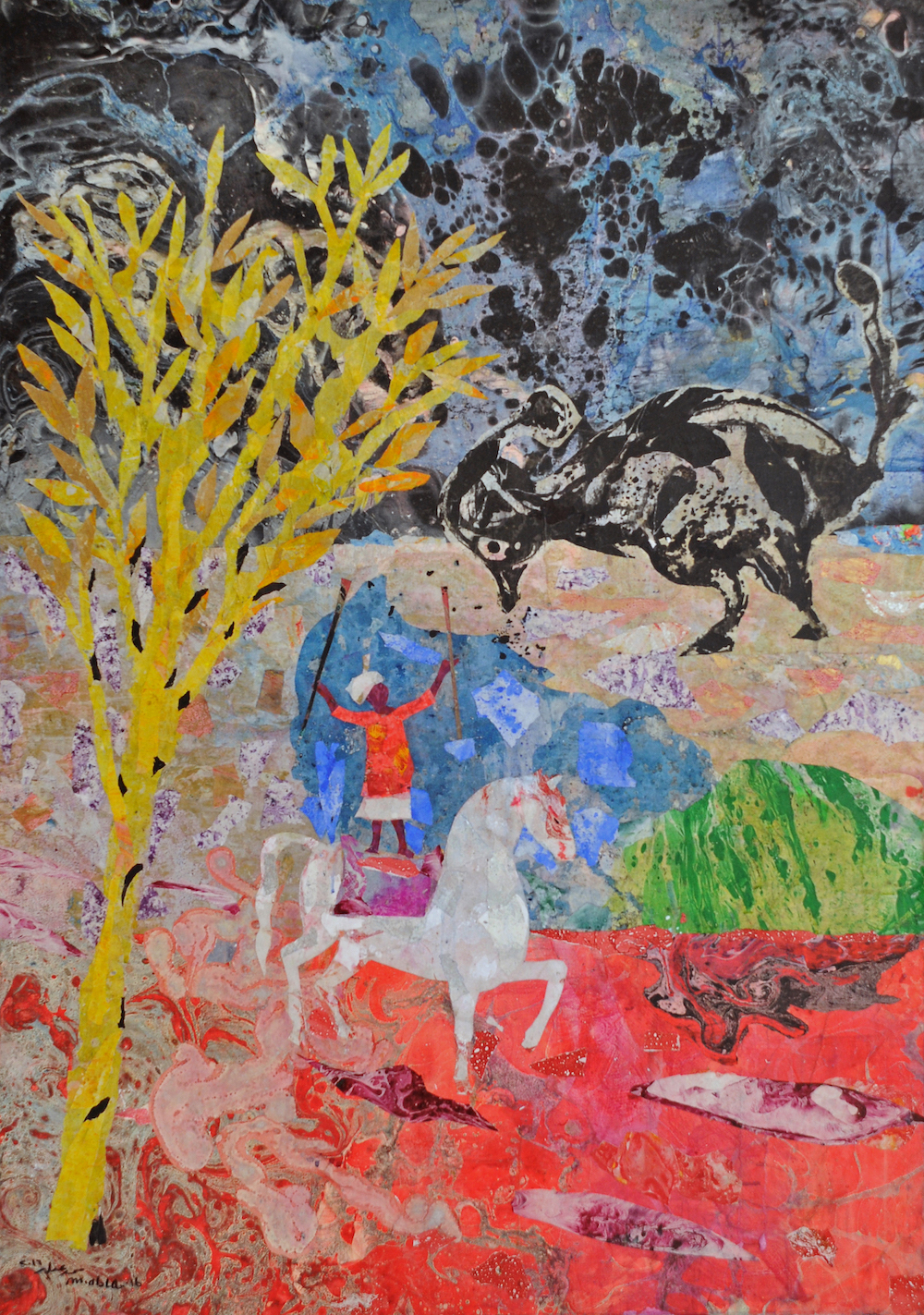 The social and political landscape in Egypt following the Revolution in 2011 is a point of focus for you. How do you feel about the changes in your home country, and how would you say these events have influenced the country's artists?
I am yet to see big changes in Egypt. Revolution doesn't give us quick answers or immediate resolutions. The French Revolution took more than twenty years to yield real results. I think that the millions of young people who took part and are still involved in the aftermath of the revolution will be very affected and will learn a lot from the experience. I myself became extremely active during this time and hope that I have been able to leave my mark on the future of my great country.
Mohamed Abla: The Silk Road
Until 24 November at Tabari Artspace (formerly known as ARTSPACE Dubai)
tabariartspace.com