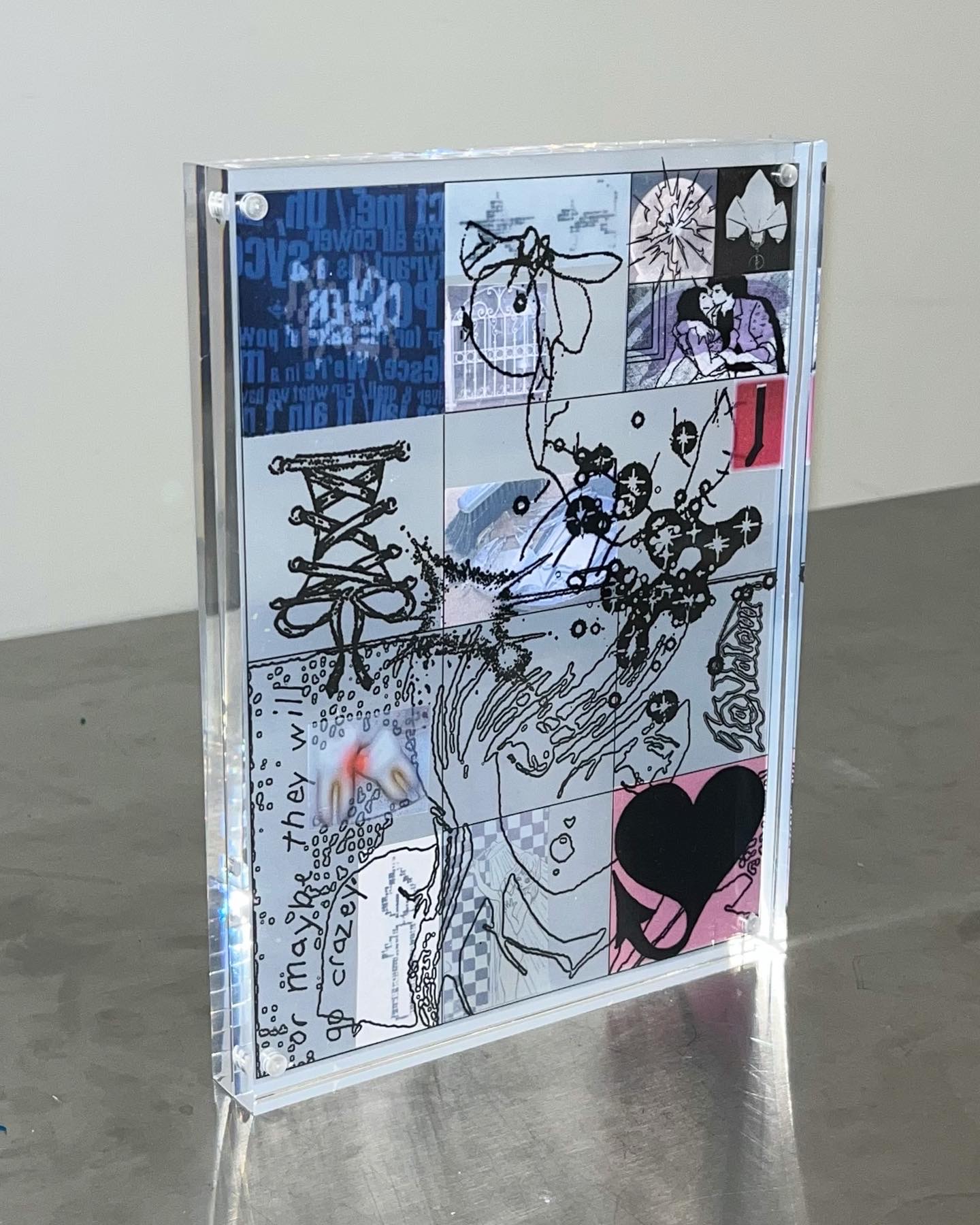 Imagery associated with childhood gets a playful, dark twist in Sara Yukiko Mon's work. In one piece, a biro sketch depicts a curly tailed dog diving at the neck of Bambi; in others, iconic characters such as Pepe Le Pew are printed in grainy black and white alongside bright stickers.
Born in San Francisco and trained in design and media arts at UCLA, the artist brings her nostalgic, humorous aesthetic to artworks, fashion garments and commercial products. She has collaborated with everyone from Ariana Grande to Folder Studio. This year, she is working with Paris fashion house Celine on its Summer 22 Cosmic Cruiser menswear collection.
She continues her exploration of clever simplicity on these pieces, printing a black hand-drawn heart filled with the phrase "Lucky Lover" onto skateboards, crisp white shirts and jewellery, and reimagining the design in punky studs on a heart-shaped bag.