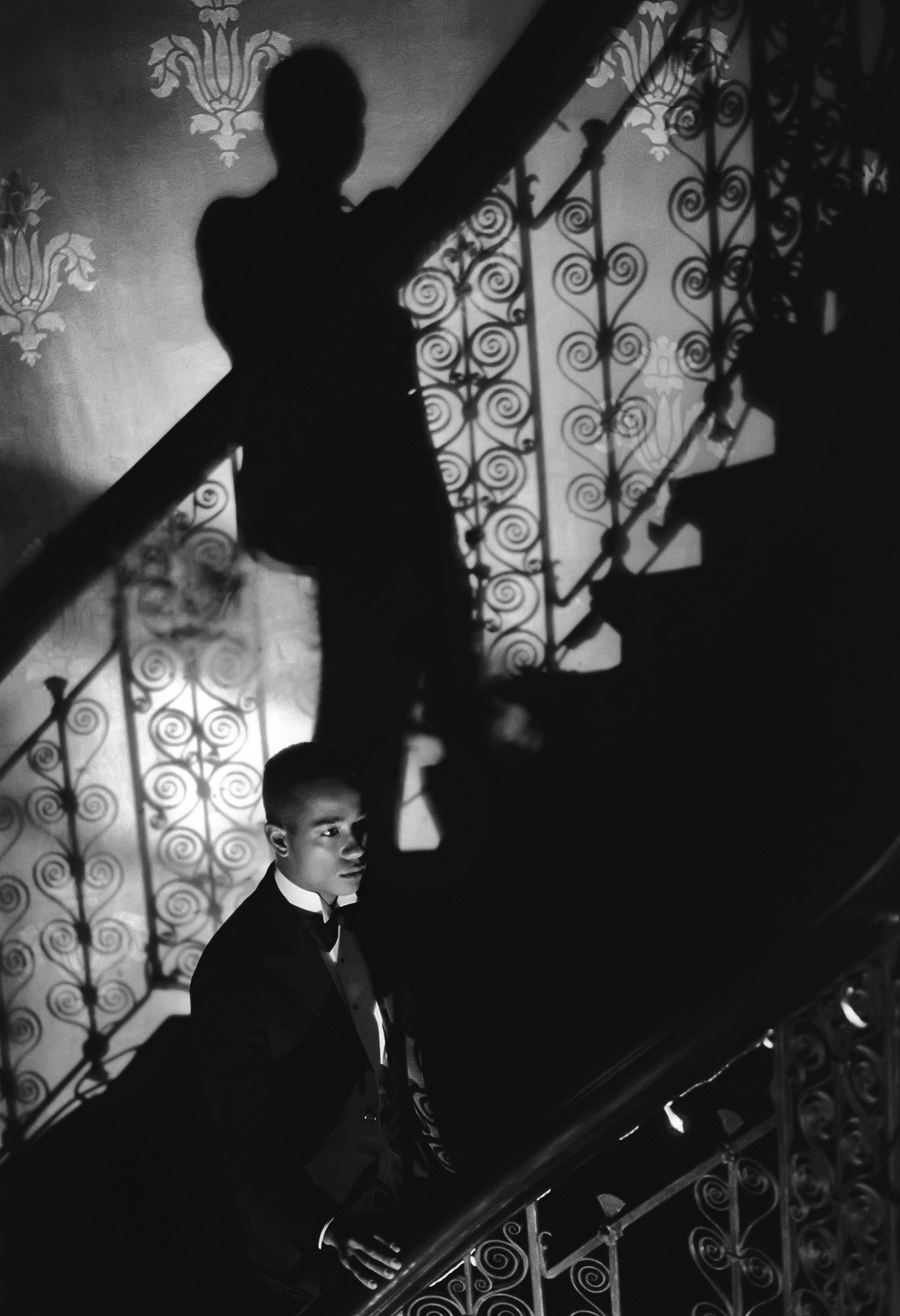 Jessica Silverman Gallery, from San Francisco, is showing elements of both. A selection of black and white images from Isaac Julien (Looking for Langston Vintage Series, 1986/2016) play with a film-noir aesthetic, with a Black, all-male, tuxedoed cast mounting shadowy staircases, ballroom dancing together, sipping martinis and, in the least Noir-ish image of all, standing nude and semi-nude in a bedroom set. His docudrama Looking for Langston (1989) was the work that first shot the London-based artist to prominence in the film world. Previous Elephant magazine cover artist Luke Butler also features in the booth with paintings from THE END series and filmic, rocky space landscapes. Aside from this cinematic influence on the selection of works, there are also sculptures and wall-hung works from the likes of Amikam Toren, Woody Othello and Amikam Toren.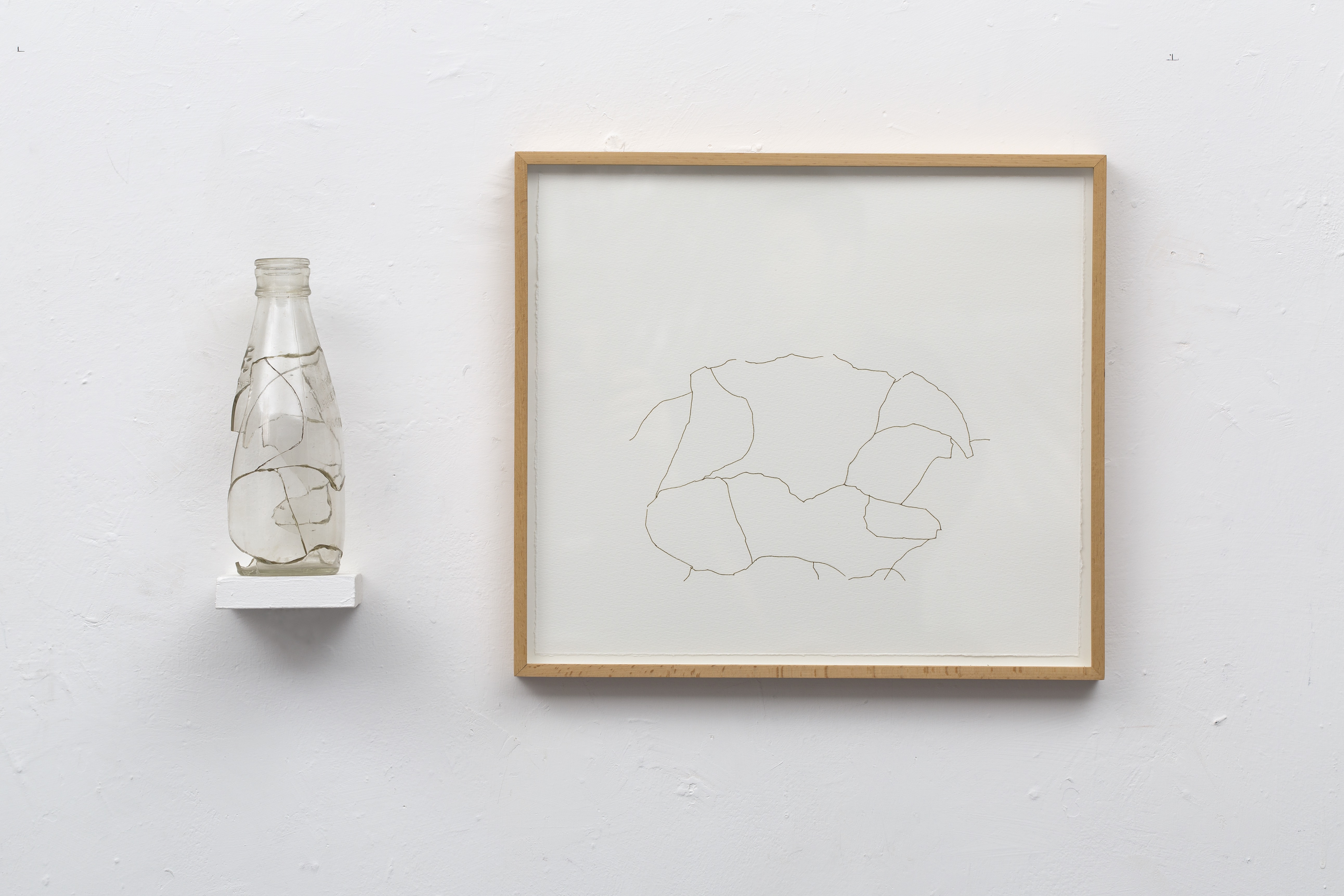 There are some strong solo displays at the fair, notably from Caroline Achaintre with Arcade, London. The Toulouse-born artist is currently showing at FRAC Champagne-Ardenne, Reims and her weighty, mixed media and textile works are time-consuming and richly formed. Arcade is showing a mix of sculptures and wall-hung pieces from the artist, the large, yellow-drenched Mad Cap hanging at the back, with smaller pieces set about it against vast white walls.
Sculpture is central at M+B Gallery's solo booth of works from Nevine Mahmoud. Her suggestive objects—Peach with Erotic Inside is a favourite—are both enticing and off-putting, juicy fruits and body parts rendered in solid materials, promising an agonising smashing of teeth if one were to pursue that tempting bite.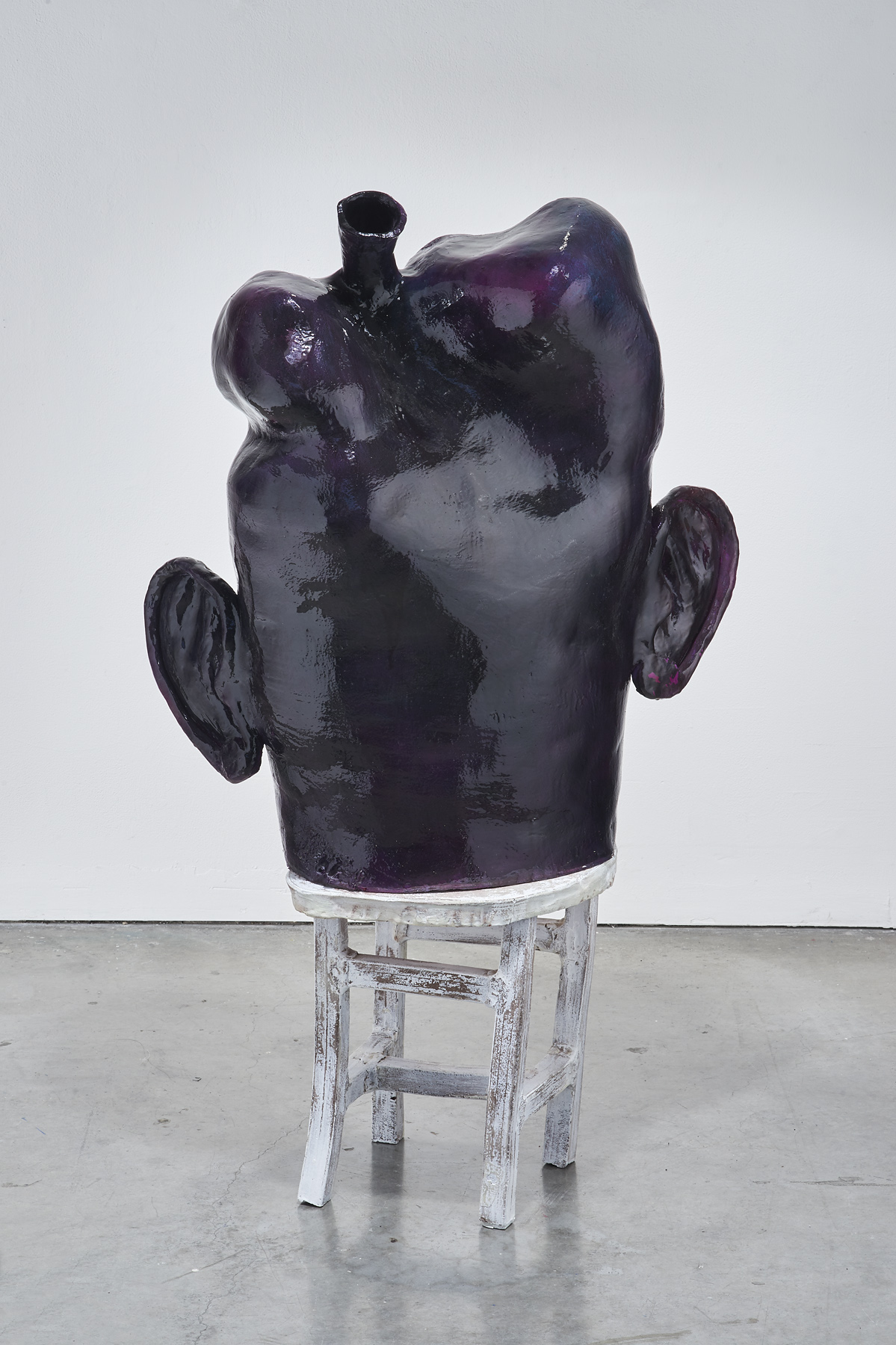 Visitors would do well to stop themselves taking a bite in the Focus section of the fair. Elephant recently reported on the opening of a museum in the Congo, led by a Klaus Kinski-esque Renzo Martens, as part of his five-year project in the area which also involved his founding of the collective CATPC (Congolese Plantation Workers Art League) in 2012—a group of plantation workers who form self-portraits (with creative liberties taken) from cacao. Two of these sculptures are shown alongside a video from the collective by KOW, Berlin and Galerie Fons Welters, Amsterdam.
Wordplay is strong at the fair also, with an especially amusing Scott Reader piece offering Alternative Titles for Exhibitions I've Seen at Kavi Gupta (we can think of numerous shows to match the droll: "More backdrops for cocaine use", "Video games matter" and "Cute n' meaningless").
Vistamare favour a simple use of white words on black too—though, this one takes itself a little more seriously—as in Bethan Huws's Untitled (the most important note…). The gallery is also showing neon text and map works by Joseph Kosuth.
Back to the puerile, Michael Williams's 4 will please visitors of a more childish disposition, scribbled again and again with "Fuck" at Galerie Eva Presenhuber. Their booth is bold and diverse–as many of the larger galleries' booths often are–with a geometric, wall-hung lead work from Wyatt Kahn sitting alongside frivolous paintings from Sue Williams and Karen Kilimnik, and numerous sculptural pieces—clean and simple from Ugo Rondinone; raw and beaten up from Justin Matherly.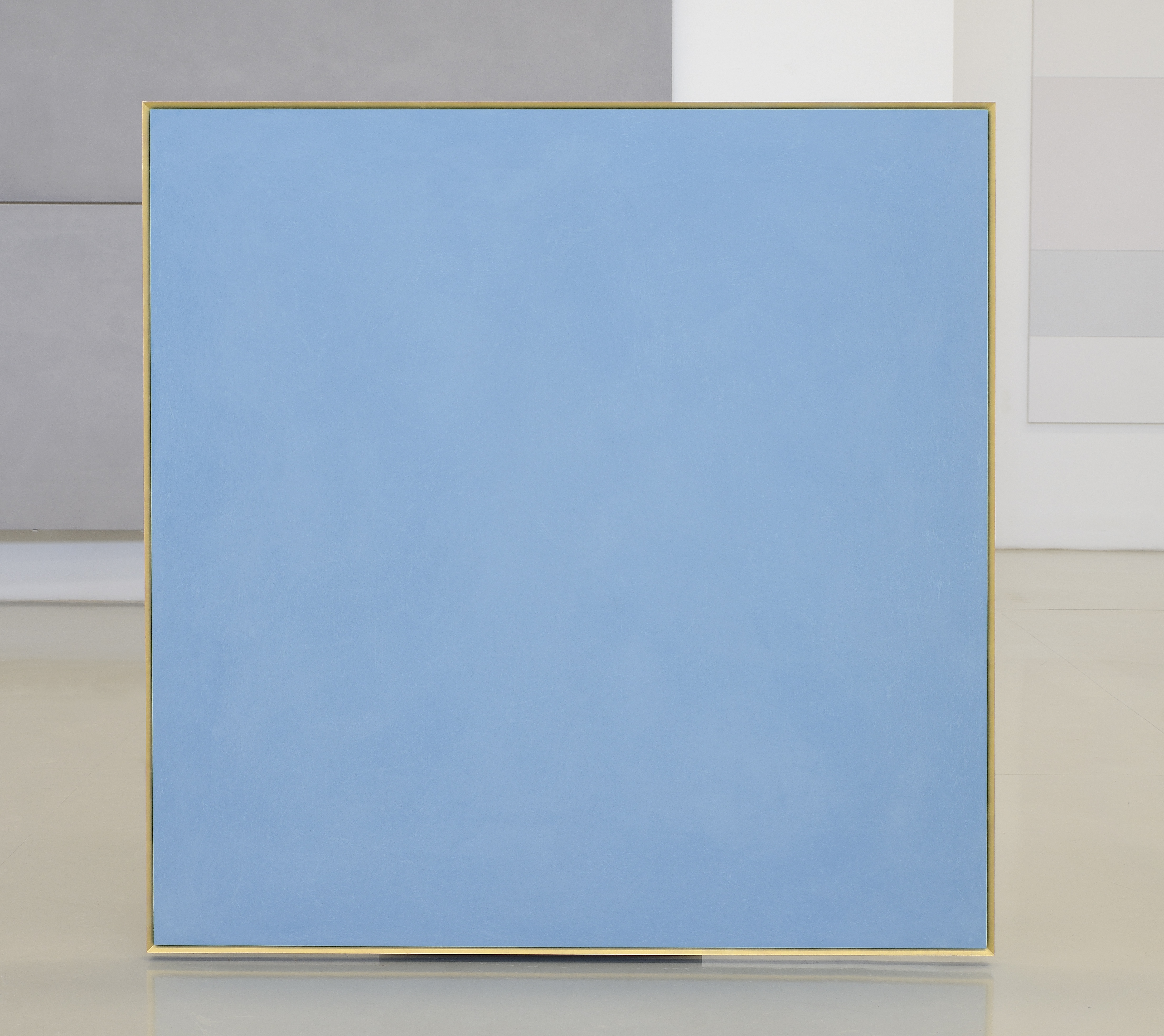 Matherly's It's ok to limp—a headless, bellied body, chipped at the edges and propped up on one side–contrasts nicely with the Mimmo Jodice print at Vistamare, Atleti dalla Villa dei Papiri, perhaps, showing this poor limper in his prime.
KÖNIG GALERIE have a similarly large selection of artists, though their overall aesthetic is far less eclectic, bringing together a lively selection of sculptures and wall-hung works from Camille Henrot, Erwim Wurm and John Seal, among others, with a focus on pastel purples, greens and pinks, solid grey forms, unlikely balancing acts and weight vs weightlessness. 
'The Armory Show' runs until 5 March at Pier 92 and 94, New York. thearmoryshow.com