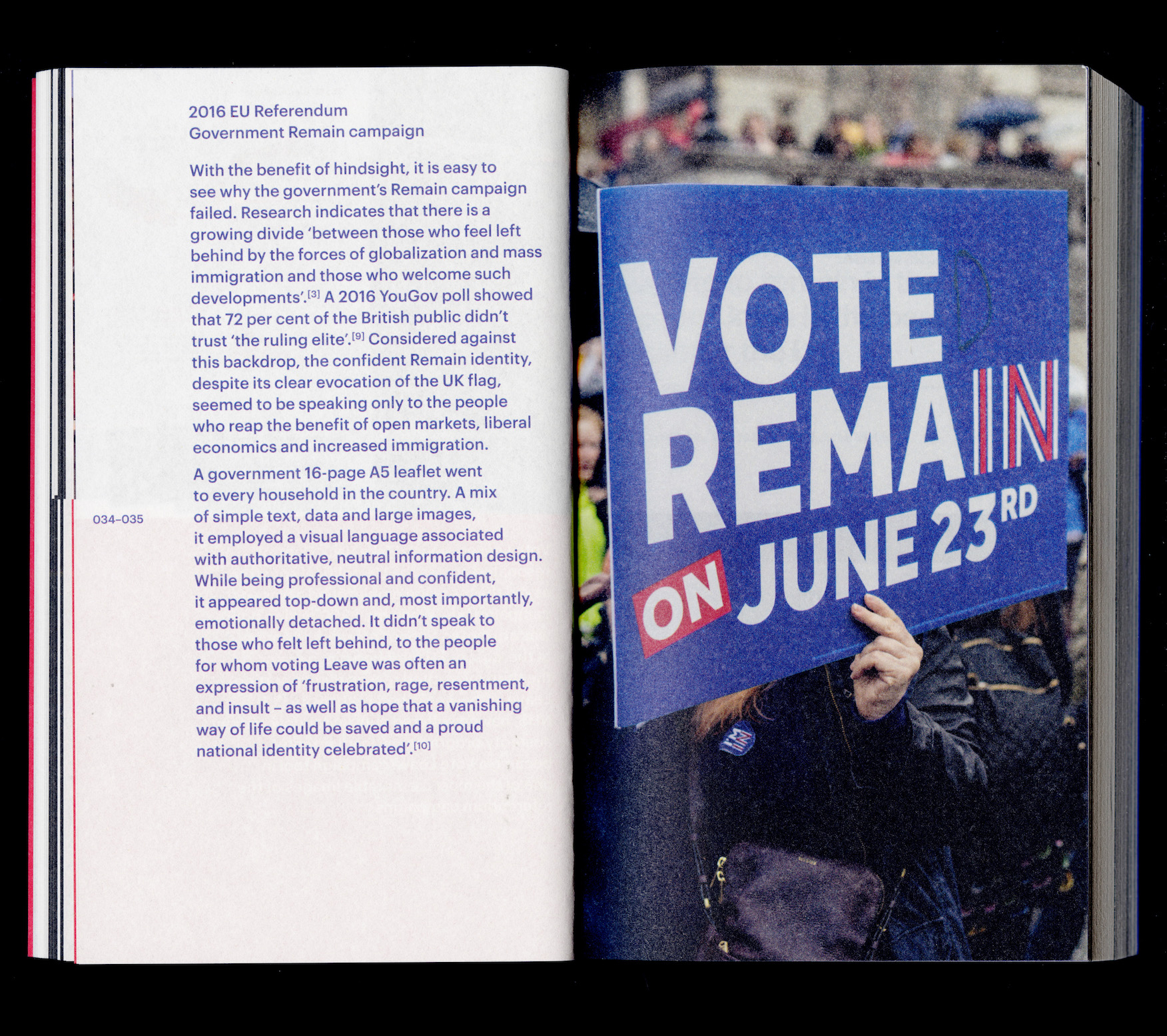 It's fairly safe to say that it's rare to find someone in arty circles who is—or would admit to having been—a "leave" voter. As so many have pointed out, the arts and creativity on a broader level thrive on fundamental underpinnings of inclusion, cross-cultural conversations and liberty—all things many see as at odds with the idea of Brexit. Instead, Britain has firmly marked itself as the exception to the rule that "no man is an island."
As such, it's little surprise that the art world has frequently made its Remain views clear: from Mr Bingo sporting a black t-shirt that reads "No Fun" when we met him on the referendum results day; to Wolfgang Tillmans's anti-Brexit posters;  Yuri Suzuki's anti-Brexit acid house record, Acid Brexit; Anish Kapoor's "Brexit artwork" for the Guardian, titled A Brexit, A Broxit, We All Fall Down;  Catherine Opie's physical representation of Brexit divisions in her selection of pieces for a 2017 portrait show; Complicité and Simon McBurney's sound-based performance piece-cum-play The Encounter; to Graeme Crowley's video piece, Britain Take a Bow. We could go on, and on, and on.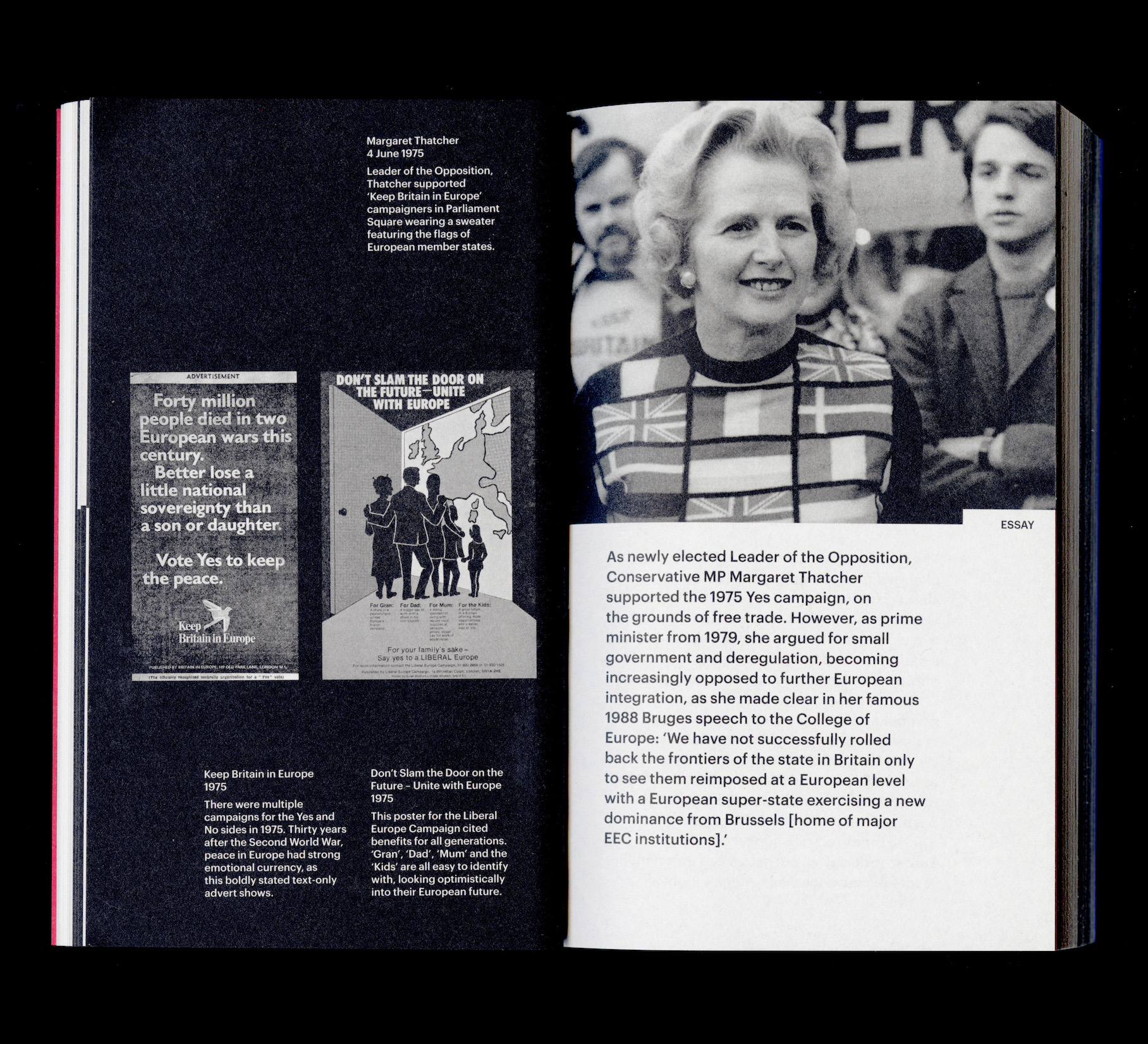 We weren't afraid to express our views here at Elephant, either, declaring in August last year that "since 1955 the European Union flag has been the visual representation of unity and peace, but in the UK it has come to stand for national division and newly fractured identity."
"Humanity is facing unprecedented challenges, and the world cannot afford to be divided"
And while we stick by our views, this stream of Remain-sided art does indeed feed into the echo chamber cliché—we hear one side, artists visualise one side, and we bask in the solace that at least we—and the artists who we admire—"get it." But there's a reason Brexit happened in the first place: naturally, more people voted for it to happen than for it not to. So it makes sense that we see both sides from a distinct array of perspectives, which is exactly what Lucienne Roberts and Rebecca Wright of design and social awareness practice GraphicDesign& have done in their new book, The Other Side: An Emotional Map of Brexit Britain.
The idea of the tome is to reveal the role that graphic design and visual communication played before, during and after the referendum. The book is designed to be read "Leave" when leafed through one way, and "Remain" at the other so that (unlike in the political sphere) the two neatly meet in the middle. "Without agenda, it has been conceived to encourage empathy not to change minds," says Roberts.
Saying that, though, she adds that "humanity is facing unprecedented challenges," and that "the world cannot afford to be divided"—so copies of The Other Side are being sent to key EU officials and all 650 Members of the UK Parliament, with "a call to our leaders to facilitate dialogue as a precursor to reconciliation."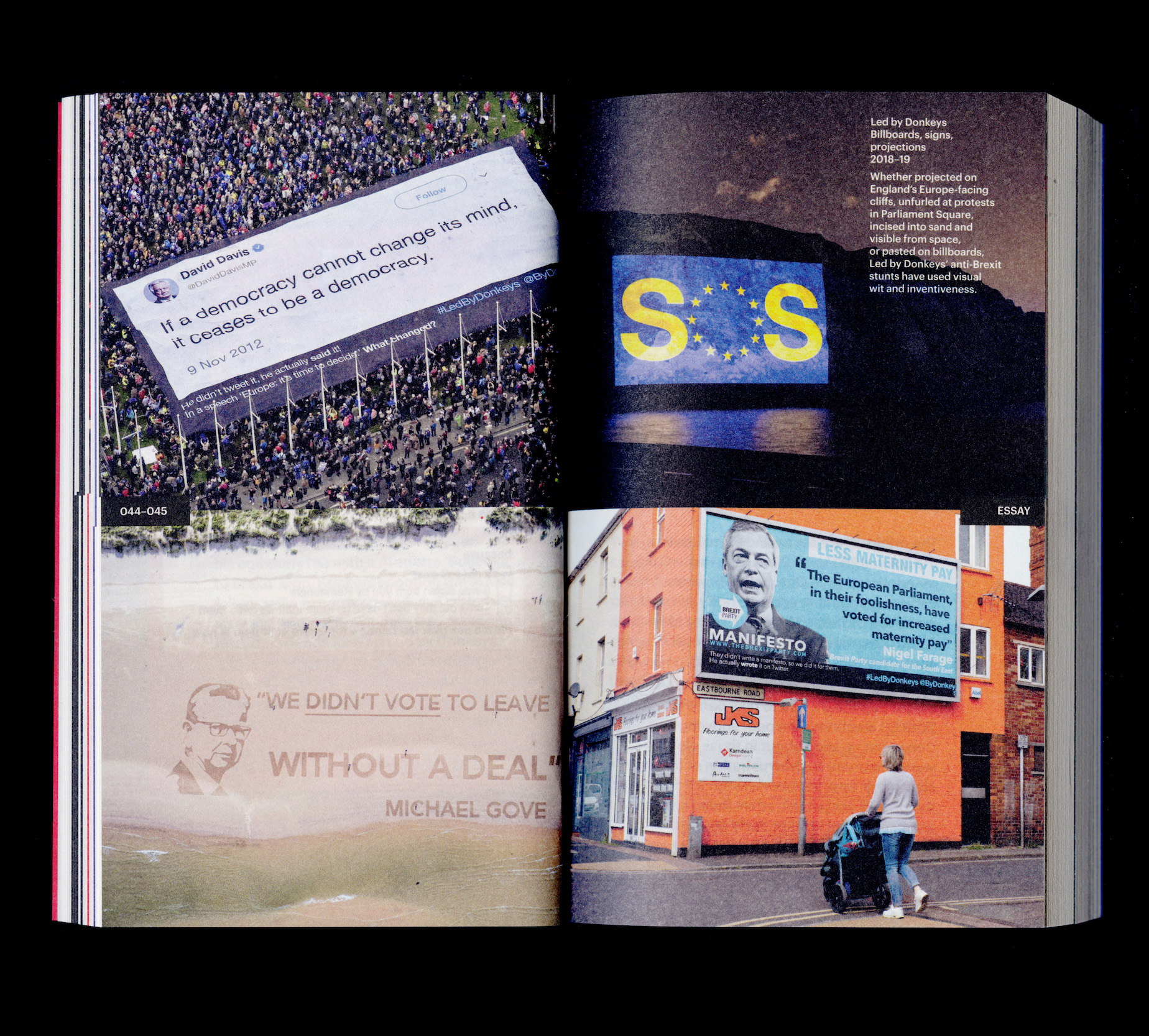 The book features views from twenty-six Leave and twenty-four Remain voters across various regions, professions, ages and backgrounds, focused on what they feel they've lost or gained from the UK's decision to leave the EU. A picture essay gives historical context by charting the UK's changing attitudes to the "European Project"—a term that encompasses everything from the union of various countries to shared currency, sovereignty, trade rules and more—from the 1950s to now. There's also an interview with Ian Leslie, who's written extensively on the roles of psychology, social trends, and technological change in communications and marketing—which explores the parallels between personal relationship breakdowns and the Brexit referendum result. 
"It highlights many of the failures of communication that have led us to where we are today"
The ideas underpinning the book are pushed through design, as well as thematic cues—little surprise due to the creators' backgrounds (Roberts is director LucienneRoberts+ studio; while Wright is Dean of Academic Programmes at Central Saint Martins at University of the Arts London). Not only is the division of the book into equal sections for Leave and Remain central to the notion of providing a balanced story; the layout was carefully considered, with contributor texts running off a central axis so that all contributions fall in the middle of the page, no matter what the length of the text is.
The Other Side: An Emotional Map of Brexit Britain, Lucienne Roberts
The typography, too, is far from accidental: the book uses fourteen different "neutral" sans serif typefaces all designed after the Second World War, when the term "international style" was first being used to describe a movement that emerged in Russia, the Netherlands, and Germany in the 1920s and was further developed by designers in Switzerland during the 1950s.
According to Roberts, the book aims to go "beyond the divisive rhetoric specific to Brexit" and act as an accessible explainer or primer for readers outside of the UK "that allows for subtlety and nuance. For readers from the EU nations it might act as a warning or be revelatory. For US readers the picture essay illustrates perfectly how visual communication is being employed as much to manipulate as inform or persuade." As she adds, "It highlights many of the failures of communication that have led us to where we are today—failures to communicate political complexity, to speak for communities, and now to reach out to each other."
The Other Side: An Emotional Map of Brexit Britain
Published by GraphicDesign&
VISIT WEBSITE