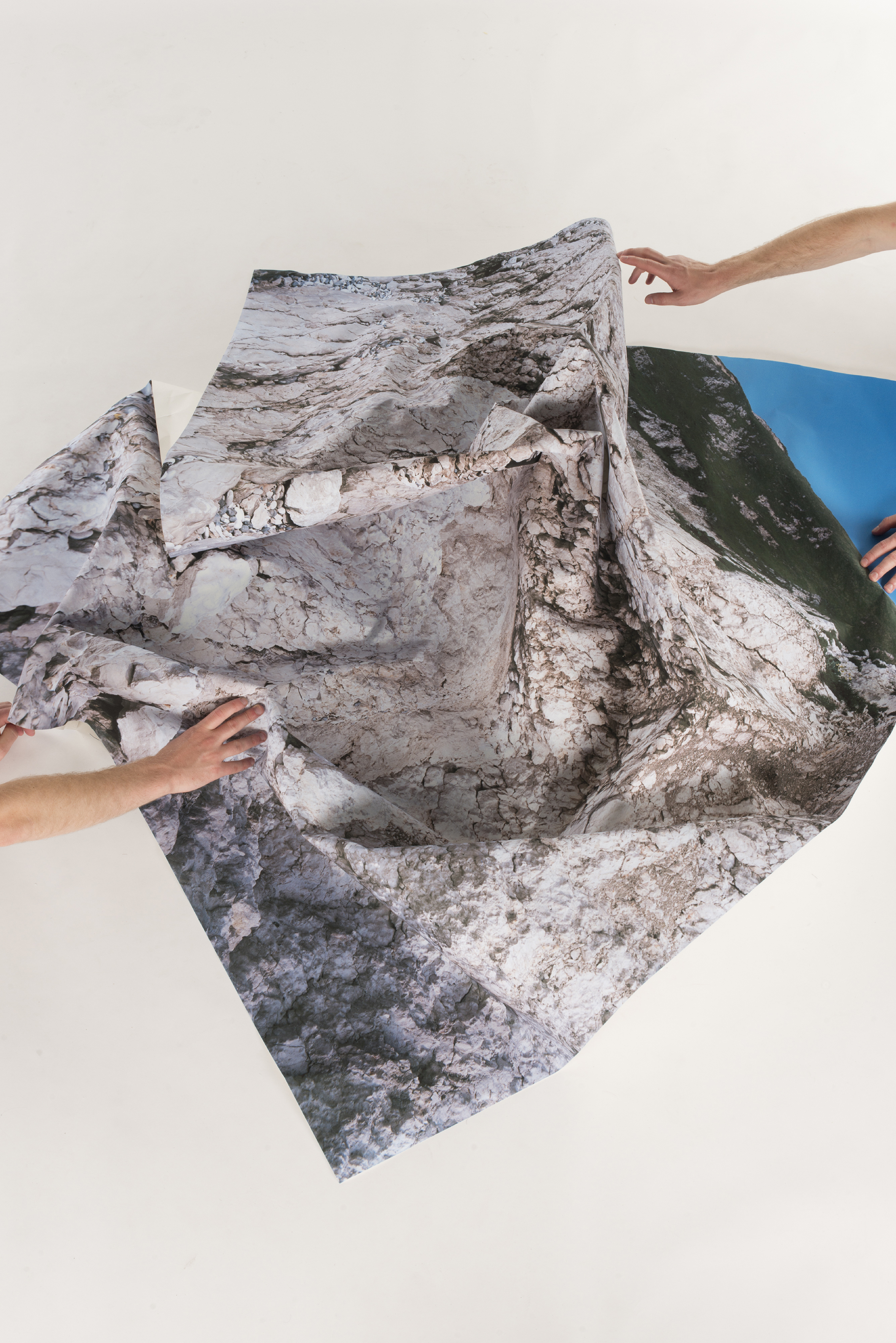 grass. peonie. bum: Maisie Cousins at TJ Boulting
This, perhaps surprisingly given her massive online presence and instantly recognisable aesthetic, is the first solo show for British photographer Maisie Cousins, who has been featured in the newly released Girl on Girl—a book by Elephant's Editor-at-Large Charlotte Jansen, which focuses on female photographers who turn the lens on themselves and fellow women—and will be included in Photo London. Cousins's photography explores the female gaze, addressing ideas of body image and sexuality in luscious, indulgent, celebratory images which fight against the destructive and oppressive images of the body, typically female, which dominate our culture. The exhibition has been co-curated by Mia Pfeifer and includes work from the last few years, as well as a collaboration with perfumer Azzi Glasser.
Until 24 June at TJ Boulting, 59 Riding House Street, London, W1W 7EG. tjboulting.com
You Are Looking at Something That Never Occurred at Zabludowicz Collection
The line between reality and fantasy is explored in multiple ways in this group exhibition, which divides the images included into three categories: appropriation, staging and digital manipulation. The selection of works is dreamy and sumptuous, with numerous depictions of the sea and sky, and a warping of traditional motifs such as the still life fruit bowl and outdoor landscape. Wolfgang Tillmans features heavily in the show—a personal favourite is his eye-bending Jeddah mall III—alongside Richard Prince, Anne Collier, Lucas Blalock and more.
Until 9 July at Zabludowicz Collection, 176 Prince of Wales Road, London, NW5 3PT. zabludowiczcollection.com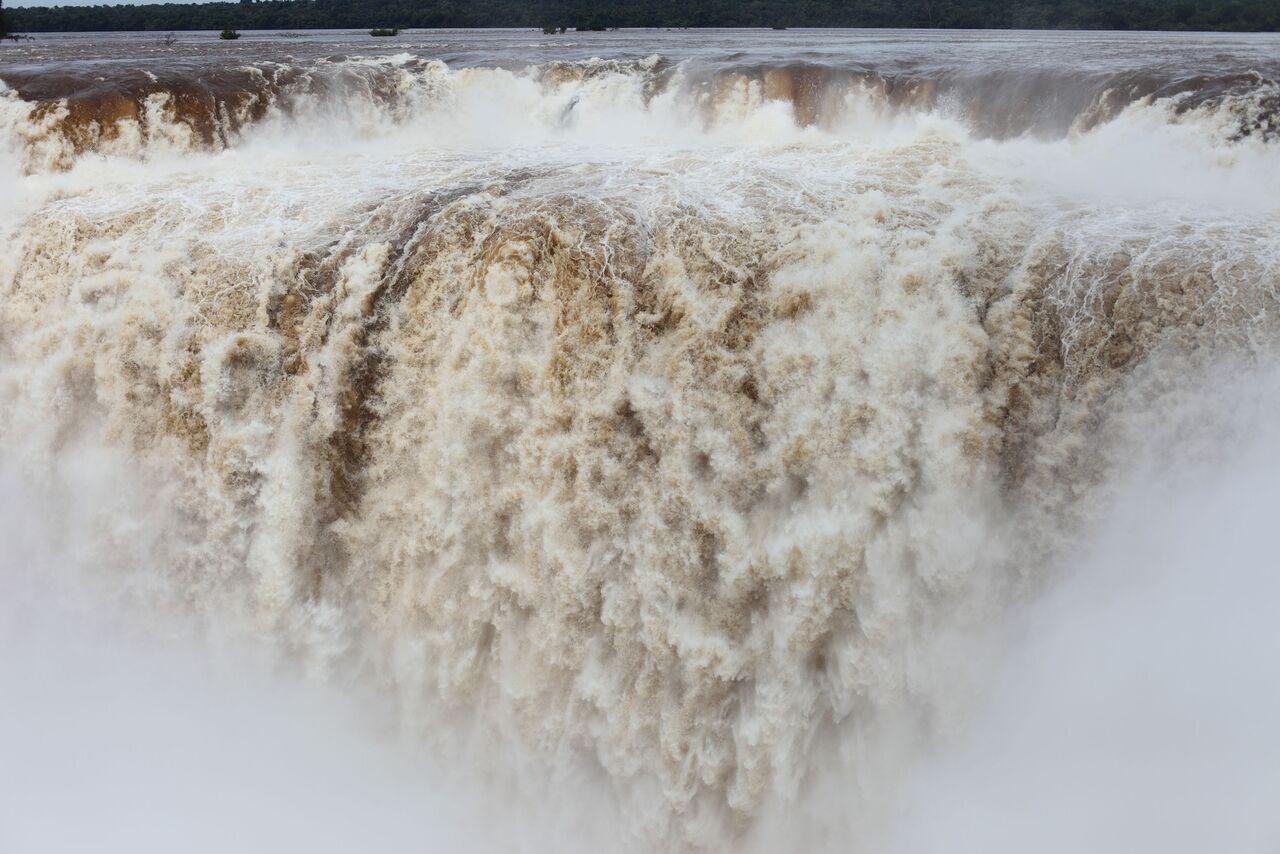 Wolfgang Tillmans: 2017 at Tate Modern
If Tillmans is really your thing you can also catch him solo (if you didn't already know this, seriously, where have you been?) at Tate Modern. Alongside his photographs, you can also experience video, digital publications, curatorial projects and music by the German artist. Tillmans's political interests are represented throughout the show, not least in the choice of 2003 as the first year for the body of work selected ("representing for Tillmans the moment the world changed, with the invasion of Iraq and anti-war demonstrations."). Beside this, it's also impossible to ignore the joyful and anarchic aspect of many of his images, which are youthful, spirited and as utopian as they are cautionary.
Until 11 June at Tate Modern, Bankside, London, SE1 9TG. tate.org.uk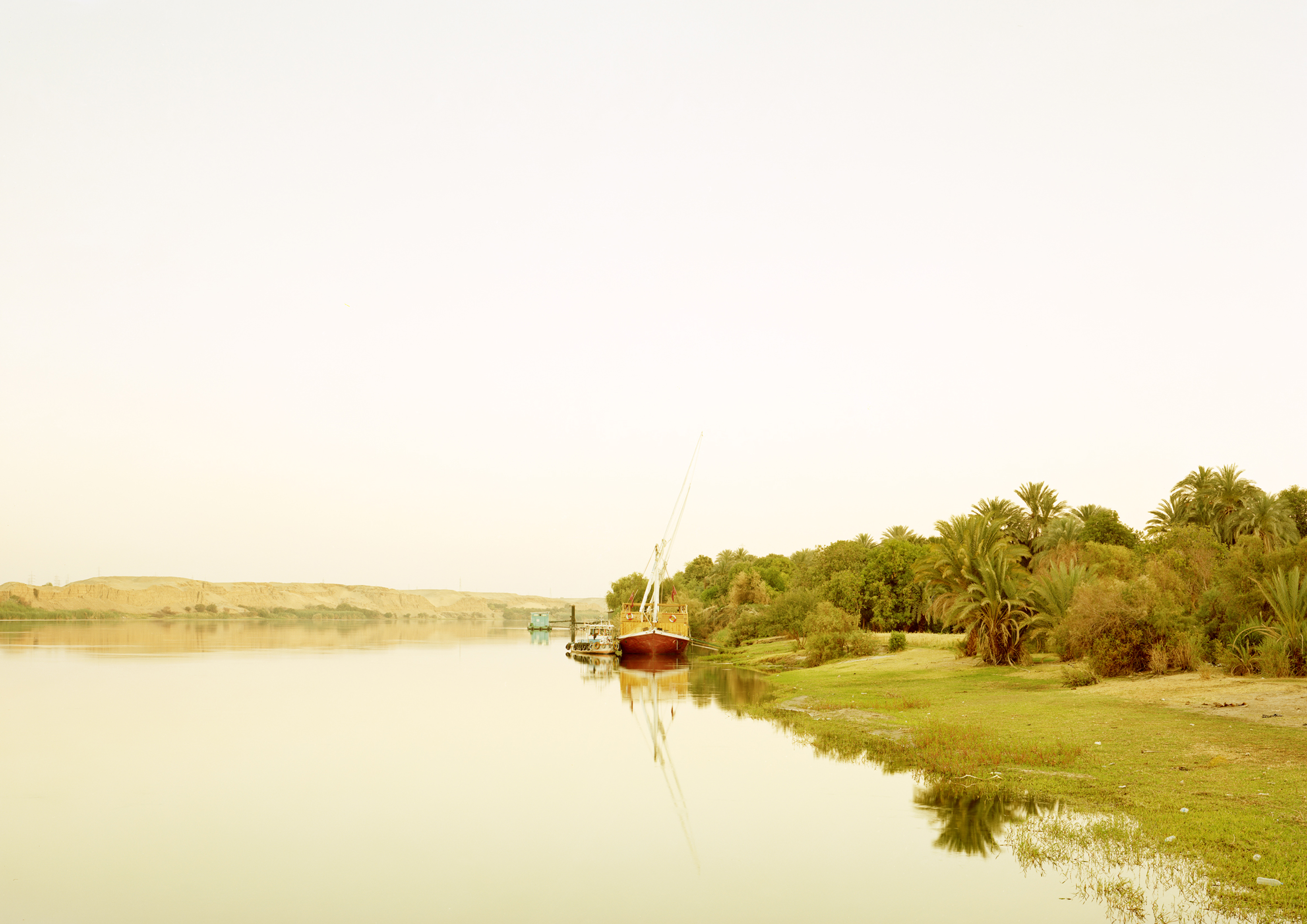 Elger Esser: Morgenland at Parasol unit
Another German artist, Elger Esser, is in the final week of his solo exhibition at Parasol unit. Morgenland is Esser's first solo exhibition at a public institution in the UK and contains images created in Lebanon, Egypt and Israel from 2004 to 2015. Translated to "morning land", Esser produces a vision of the East which avoids cliched Orientalism, conveying "a sense of reconciliation amidst regional differences and historical issues." The large-scale images are not easy to place, often showing vast sections of landscape with little direct human activity—though, often evidence of human construction. Manmade pillars blur with palm trees in the hazy One Sky I, and the sky reflects calmly from water which is held in salt baths in Enfeh I. The works have elements of the sublime, but not without a little tension.
Until 21 May at Parasol unit, 14 Wharf Road, London, N1 7RW . parasol-unit.org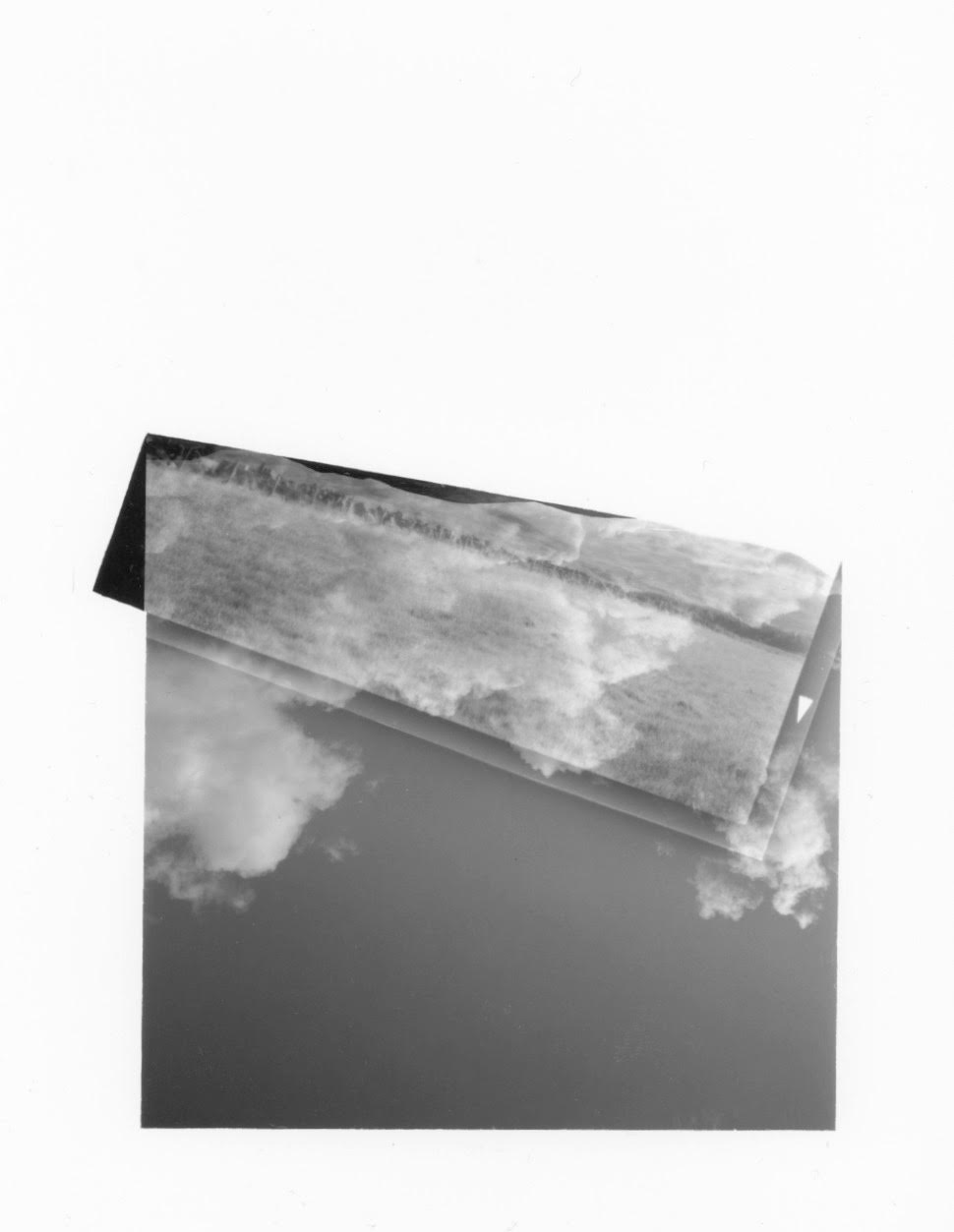 Aliki Braine, Land over Sky, black and white photograph with folded negative, 100 x 80 cm, 2017
Surface Matters at Dye House
The surface of the photographic print is explored in a new exhibition at Dye House, which focuses on the fluid nature in which it moves between two and three dimensions. This feeds back into the history of the photograph and its relationship with sculpture in the past as a primarily documentary medium. Here we celebrate the new relationships that photography potentially has with other mediums—namely, sculpture, video, painting and performance. The group show brings together the works of Lena Amuat and Zoë Meyer, Aliki Braine, Jack Carvosso, Christine Erhard, Steff Jamieson, Victoria Fornieles, Liz Orton and Livia Smith. In line with the exhibition opening, a new zine will be released called Photography &, which discusses the relationship between photography and other media.
19-20 May (preview 6.30-9pm 19 May) at Dye House 451, Wick Lane, E3 2TB.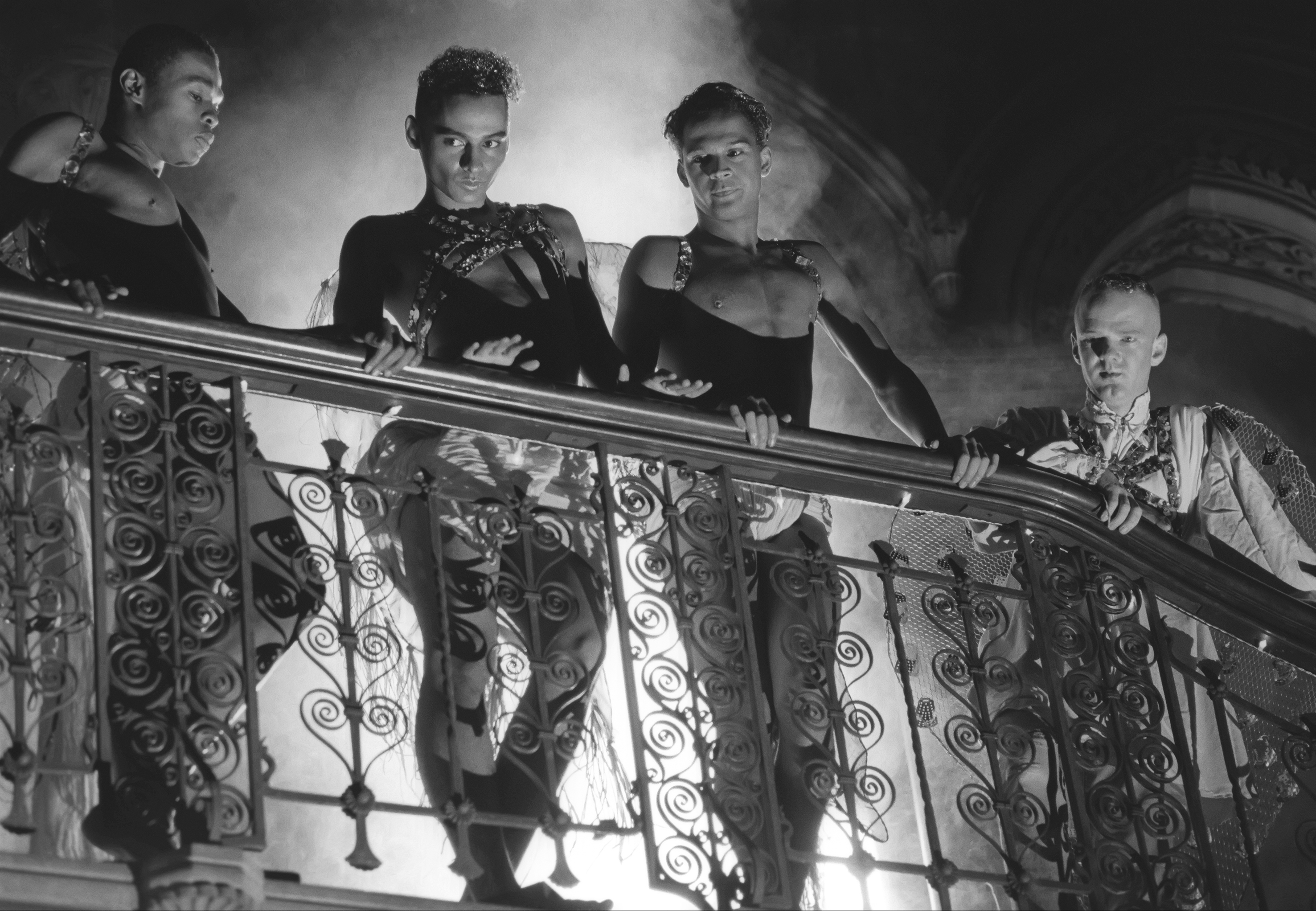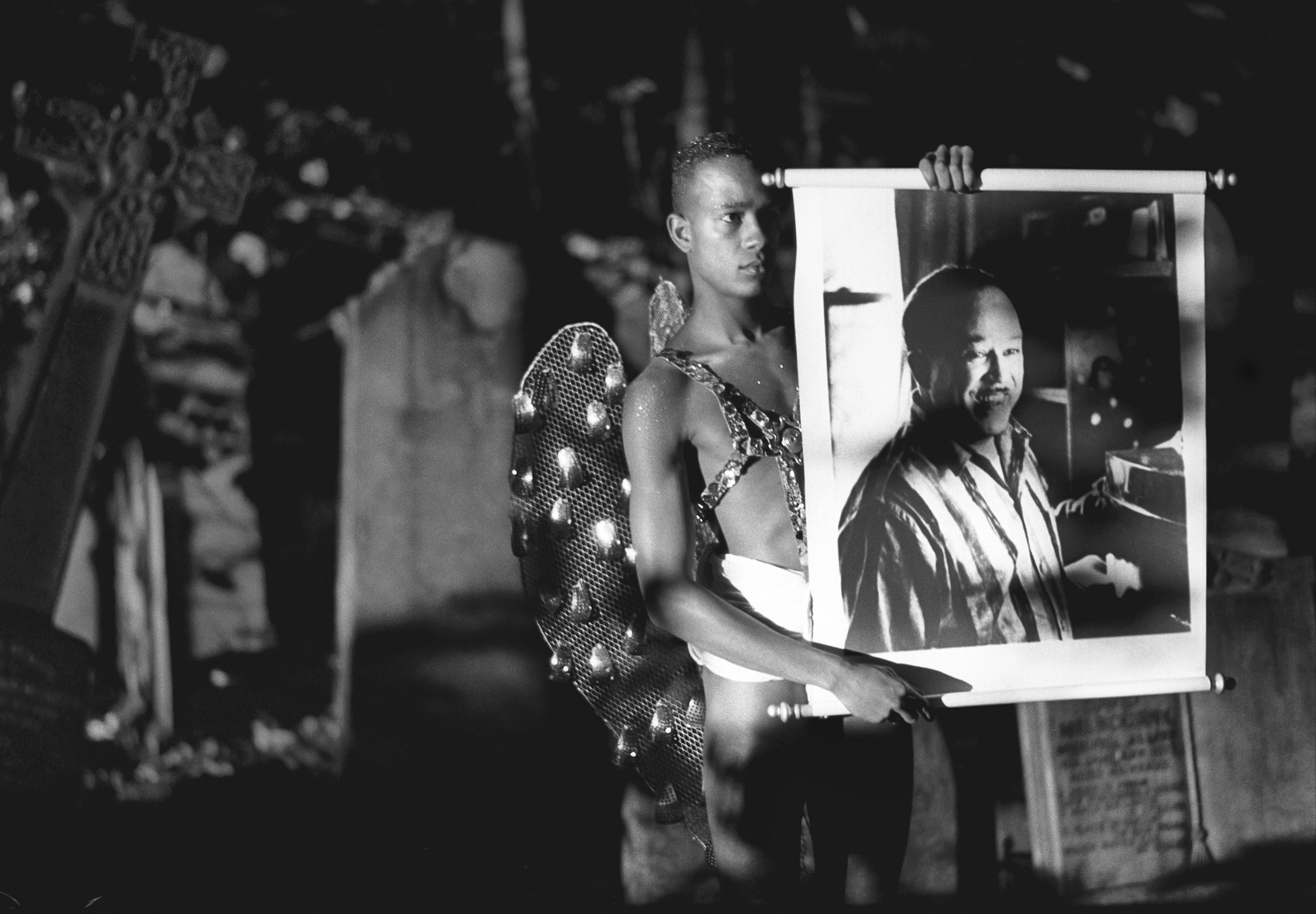 Isaac Julien: "I dream a world" Looking for Langston at Victoria Miro Gallery
Isaac Julien's exhibition at Victoria Miro runs concurrently with his presentation within Photo London, both of which take their lead from his prominent work Looking for Langston (1989/2017). The original work, created in monochrome, focuses on the world of the poet and activist Langston Hughes and the black artists and writers with whom he formed the Harlem Renaissance in the 1920s. The exhibition presents a new series of large-scale, silver gelatine photographic pieces which have sprung from this work, as well as archival material, and explores "artistic expression, the nature of desire and the reciprocity of the gaze." The works are cinematic in scale and their Noir aesthetic, and are created with a mix of digital and analogue techniques.
18 May – 29 July at Victoria Miro Gallery II, 16 Wharf Road, London N1 7RW