What We Learned This Week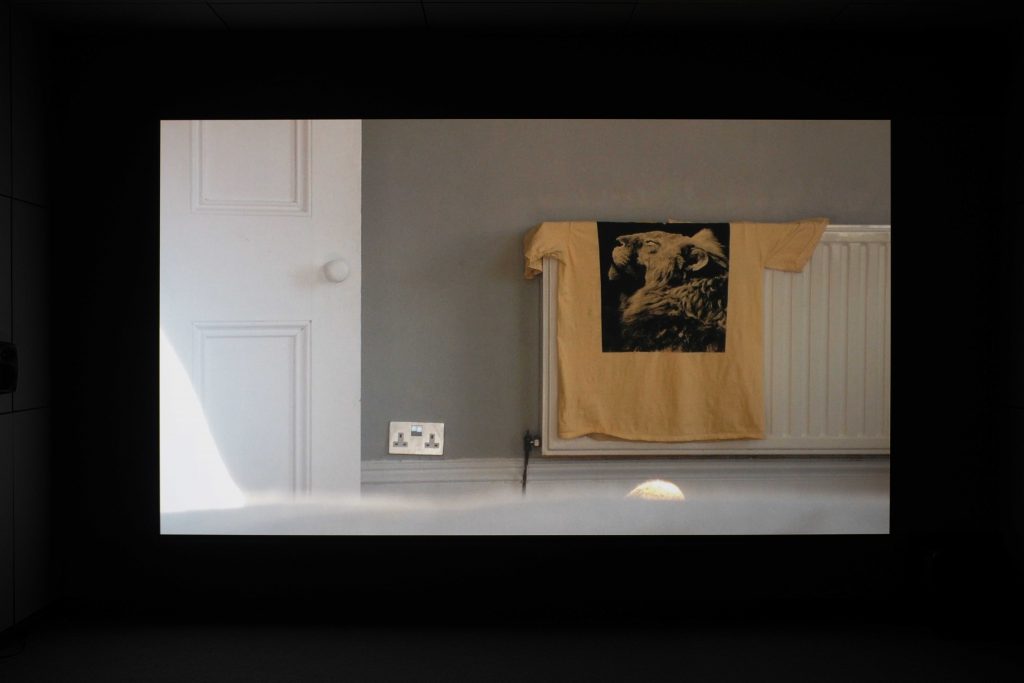 Glasgow-based artist Charlotte Prodger has won this year's Turner Prize, scooping £25,000 for her smartphone-shot video pieces. Prodger won for her solo exhibition Bridgit / Stoneymollen Trail at Bergen Kunsthall, which showed work that "interweaves bodies, thoughts and landscape", with references vacillating between JD Sports and standing stones to 1970s lesbian separatism and Jimi Hendrix's sound recordist. According to the Turner Prize, the jury admired the "painterly quality of Bridgit and the attention it pays to art history" and "the way Prodger explores lived experience as mediated through technologies and histories". A further £5,000 is awarded to each of the other shortlisted artists.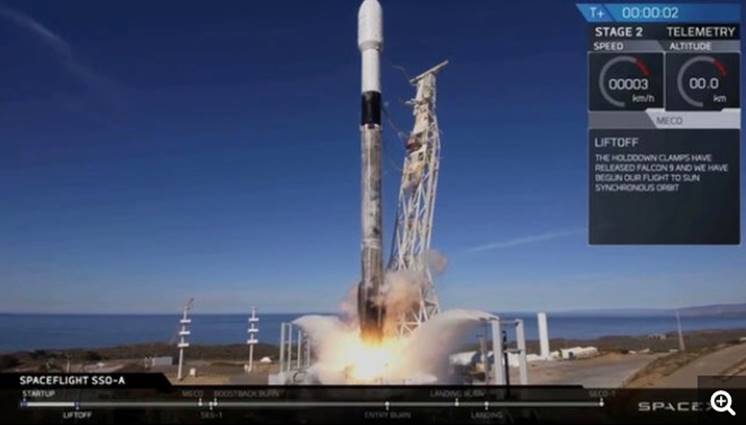 Like the Beastie Boys before him, Trevor Paglen has gone intergalactic (sort of): this week he launched his space sculpture Orbital Reflector on the SpaceX Falcon 9 rocket. The piece, which is set to orbit the earth, takes the form of a diamond-shaped balloon and can be tracked on his website here. The titanium dioxide-coated, hundred-foot-long, five-foot-wide piece is expected to be visible to the naked eye as a small twinkling light in the sky, and reflect sunlight back to Earth and appear as a point of light in the sky. It will orbit 350 miles above the earth for approximately two months "before diving back into the atmosphere", according to a statement. However, earlier this year astronomers voiced their frustrations about the piece, arguing that it will cause light pollution and could obstruct important observations in space, and calling it "junk" and "shiny crap".
This week the Jerwood Charitable Foundation announced the twelve artists receiving the awards and commissions that will make up 2019's London Jerwood Space and touring exhibition. The artists were selected through national call-for-entry processes, and their work ranges from moving image to photography, ceramics, weaving, painting and performance. The artists are Appau Jnr Boakye-Yiadom, Kitty Clark and Sofia Mitsola (Jerwood Solo Presentations); Webb-Ellis and Richard Whitby (Jerwood/FVU Awards); Max Bainbridge and Abigail Booth (Forest + Found); Mark Corfield-Moore, Lucie Gledhill, Bethan Lloyd Worthington and Tana West (Jerwood Makers Open); and Silvia Rosi and Theo Simpson (Jerwood/Photoworks Awards).
LA's Getty Museum must return the ancient Greek statue of Victorious Youth, Italy's supreme court has ruled. The museum bought the 2,000-year-old bronze statue, also known as Athlete from Fano or the Getty Bronze, for almost $4 million in 1977. The statue was made by Greek sculptor Lysippos between 300 and 100 BC, and "was discovered by fishermen off Pesaro, on Italy's Adriatic coast, in 1964, sold several times, and eventually bought by the American museum over forty years ago", the Guardian reports. The legal battle has been ongoing for the past eleven years, with the supreme court finally rejecting an appeal by the J Paul Getty Museum against an order from the Pesaro judge Giacomo Gasparini in June for the statue to be confiscated. 
Whitney Museum staff have demanded action over the reported vice chair's ties to tear gas production. A Hyperallergic article recently reported that vice chair of the museum's board Warren B Kanders owns Safariland, a company that produces tear gas. The demands of more than 100  staff were made public in an open letter statement from the museum, also published by Hyperallergic. "We… felt not annoyed, not intellectually upset—we felt sick to our stomachs, we shed tears, we felt unsafe," the letter reads in part.
American artist Robert Morris—hailed as a pioneer of minimalism, conceptual art and land art—died last week in upstate New York, aged eighty-seven. "Robert Morris was one of the most extreme conceptual artists of all time," wrote musician and artist La Monte Young in a tribute on Art News. "I remember once when we were sitting in a car by the ocean in California, possibly in the late '50s, we talked for a long time. I was impressed to hear him express his ideas."
Quote of the Week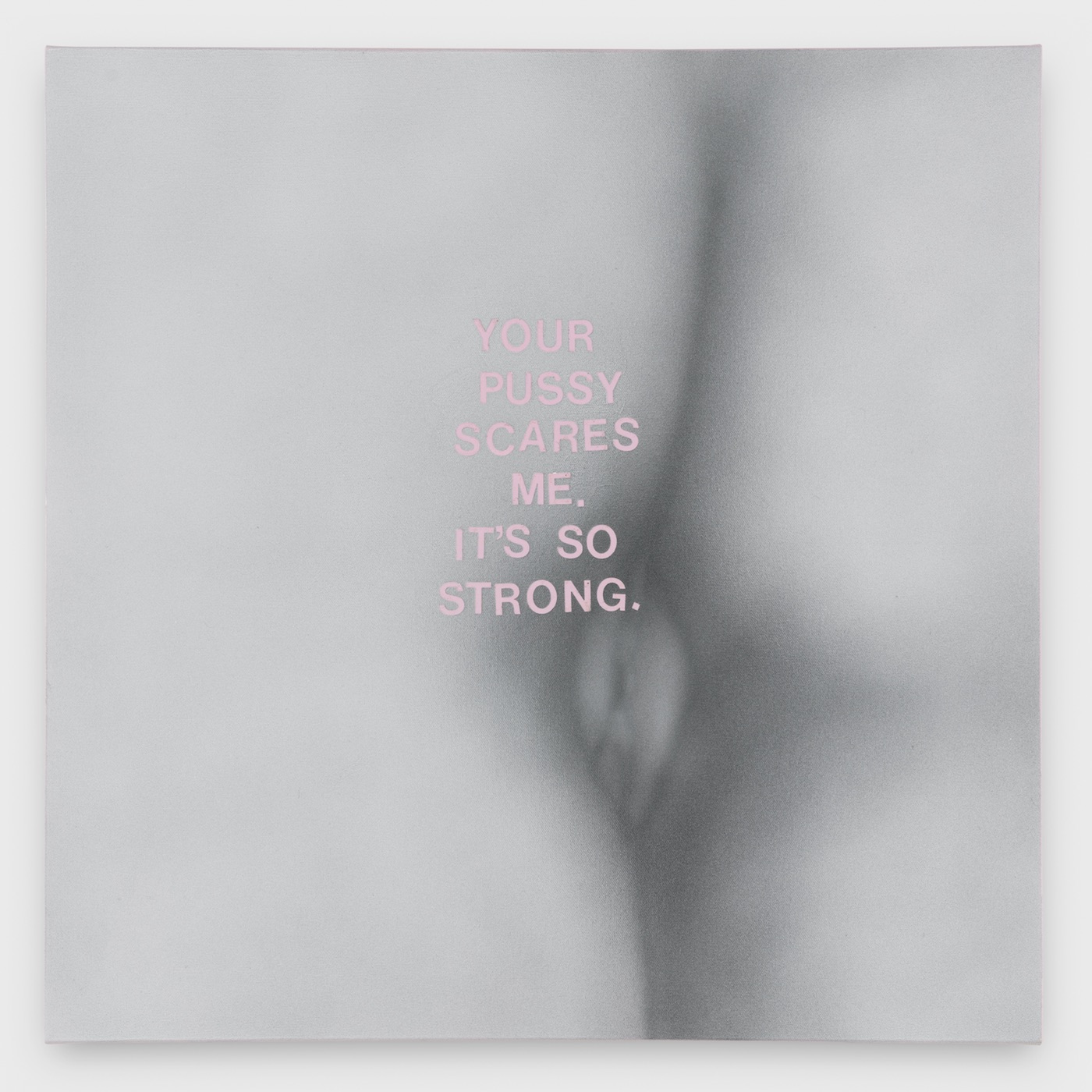 "There is no obligation for your time to accept what you are doing"
—Betty Tompkins's work has often been described as "ahead of its time", but the artist herself thinks "you can only be in your time and not ahead of it, but your time can reject you." She spoke to Charlotte Jansen for Elephant about that, male entitlement, why she will never shut up and a whole load more.
Exhibition of the Week
Louise Bourgeois, from Papillons Noirs © The Easton Foundation / VAGA at ARS, NY /ProLitteris, Zurich. Courtesy The Easton Foundation and Hauser & Wirth. Photo by Christopher Burke
Louise Bourgeois, Papillons Noirs at Hauser & Wirth St. Moritz, 28 December to 10 February 2019
Hauser & Wirth's St. Moritz gallery is opening with what looks set to be a fabulous show of work by Louise Bourgeois. Entitled Papillons Noirs, the exhibition is showing works created in the ten years before Bourgeois's death in 2010, including a series of black fabric heads and experimental works on paper. The title references one of Bourgeois's "psychoanalytic writings" texts that she wrote while undergoing intensive psychoanalysis in 1966. According to the gallery, the phrase is an "old French metaphor for melancholic thoughts, and references her depression and anxiety. She often referred to colour as representative of emotional states; for her, black was symbolic of mourning, despair, regret and guilt."
Instagram of the Week
Blank Editions (@blank_editions)
Blank Editions is a brilliant little record label based in Hackney, East London, with consistently smart and beautiful designs—especially across its cassette tapes. The label was founded by graphic designer David Blanco with Will Shutes in 2011, and the pair run it pretty much from their kitchen tables: they do the recording and pressing of the records themselves, and Blanco uses scalpels and stampers to create the sleeves in a gorgeously lo-fi way, borrowing from punk, fanzine ideals and articulating them with a refined graphic sensibility. Great roster, too: the label puts out music from the likes of Housewives, Thurston Moore and Vanishing Twin.