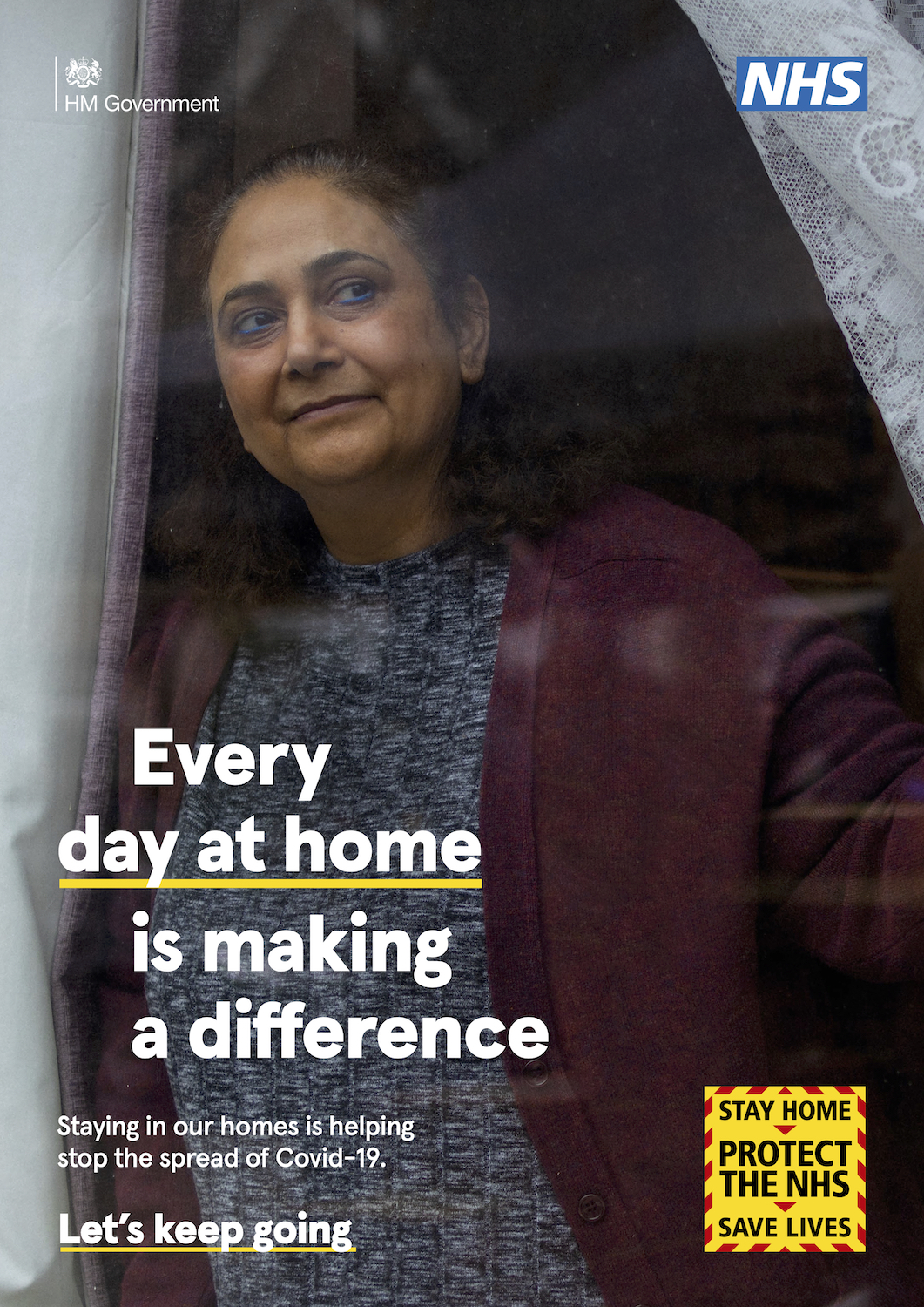 It's difficult to pinpoint an exact start date for the pandemic. My memory becomes hazy when thinking about the week, early March in the UK, when many workplaces were scrambling to shut down and enable remote working. It wasn't until a week later that a cohesive strategy seemed to emerge from the UK government. Baked into my memory are the subsequent daily press briefings, where officials stood behind podiums proclaiming "Stay Home. Protect the NHS. Save Lives" and asked us to trust them.
I reached out to designer Lucienne Roberts to gain insight into the British government's public awareness campaign around coronavirus and how its impact compares to campaigns of the past. Roberts runs advocacy initiative GraphicDesign& with design educator Rebecca Wright. The pair curated the exhibition Can Graphic Design Save Your Life? at the Wellcome Collection in London in 2018, which examined how graphic design intersects with healthcare.
Wellcome Collection, 2017–18 origination and co-curation GraphicDesign& art direction and 2d design LucienneRoberts+ 3d design Universal Design Studio
Roberts recalls the criticisms levelled at the government's campaign following its launch last year, with commentary focused primarily on its failings. She describes the "warning chevrons in yellow and STOP red" of the earliest messaging, and compares them to the later updated message of 'Stay alert. Control the virus. Save lives' rendered "in green, the colour most synonymous with GO." She argues that graphic designers have a strong understanding of how both consistency and repetition work. When it comes to public messaging, she says, ambiguity can be fatal.
Ten months later, she admits that actually the campaign design has matured well. "It's grown to accommodate different types of photography and simple instructional line drawings—a big tick as these allow for varied learning styles," Roberts says. She details how the core elements, such as the areas of yellow with an angled chevron for a border, have been retained. Overall, she concludes, the materials now look more "graphically confident".
"When it comes to public messaging, ambiguity can be fatal"
Asked about campaigns that have been particularly inspirational or effective, Roberts cites New Zealand's Unite Against Covid-19 film as an example of clear and assured messaging. It not only espoused the best course of action, she explains, but importantly assumed the best of people: "It showed restaurants, shops, sports arenas, places of worship, and described their emptiness as a mark of togetherness, of shared responsibility in the interests of the common good. I found that very effective, and moving."