What
To say Vardø had a bad seventeenth century would be an understatement. Between 1601 and 1692, the town on Norway's north-easternmost tip saw 91 people executed for witchcraft. 77 women and 14 men were tossed into the Arctic Ocean, tortured with tongs and burnt at the stake, in a region that had a population of just 3,000. Many of them were Sami, the indigenous people of the Nordic North, accused by southern emigrants of practising dark magic. It took over 300 years for a monument to the victims of these tragedies to be built.
The Steilneset Memorial a collaboration between artist Louise Bourgeois and architect Peter Zumthor. Situated on a wave-battered promontory, it takes the form of two buildings, which Zumthor has described as a line and a dot. The line, by Zumthor, is a 410ft-long ribcage of pine scaffolding holding up a cocoon-like white sailcloth construction. Inside 91 illuminated windows commemorate each victim, with texts printed on silk exploring each individual life: from a wealthy tailor named Christian to the 100-year old shaman Anders Poulsen, who was murdered with an axe while awaiting sentencing.
Bourgeois' dot, meanwhile, is a cube of smoked glass. Fire jets of flame spurt out of a chair, submerged in a concrete funnel. Mirrors superimpose this ritual burning on the surrounding landscape. Subtitled The Damned, The Processed and the Beloved, it was the final major work of the legendary artist, who died some months before it was completed.
Who
Bourgeois and Zumthor are towering figures. The Swiss architect has long been celebrated for what the Pritzker Prize jury described as his "focused, uncompromising and exceptionally determined" work, "untouched by fad or fashion." Accepting only a handful of projects, Zumthor's varied buildings all pay attention to raw materials, local contexts and—to quote famous fan Brad Pitt—"light and shadow." His often austere, abstract aesthetic might make him seem a contrast to Bourgeois, whose output is littered with human bodies.
Born in Paris but resident for most of her long adult life in New York, Bourgeois transmuted rough materials into expressive sculptures that dealt with fragmenting families, the frailties of her body and her abuse at the hands of her father. Critically neglected for many decades, in the 1980s she was belatedly lauded as a feminist pioneer. Turning to large scale commissions in her last decade, she remains one of the most fascinating artists of her time.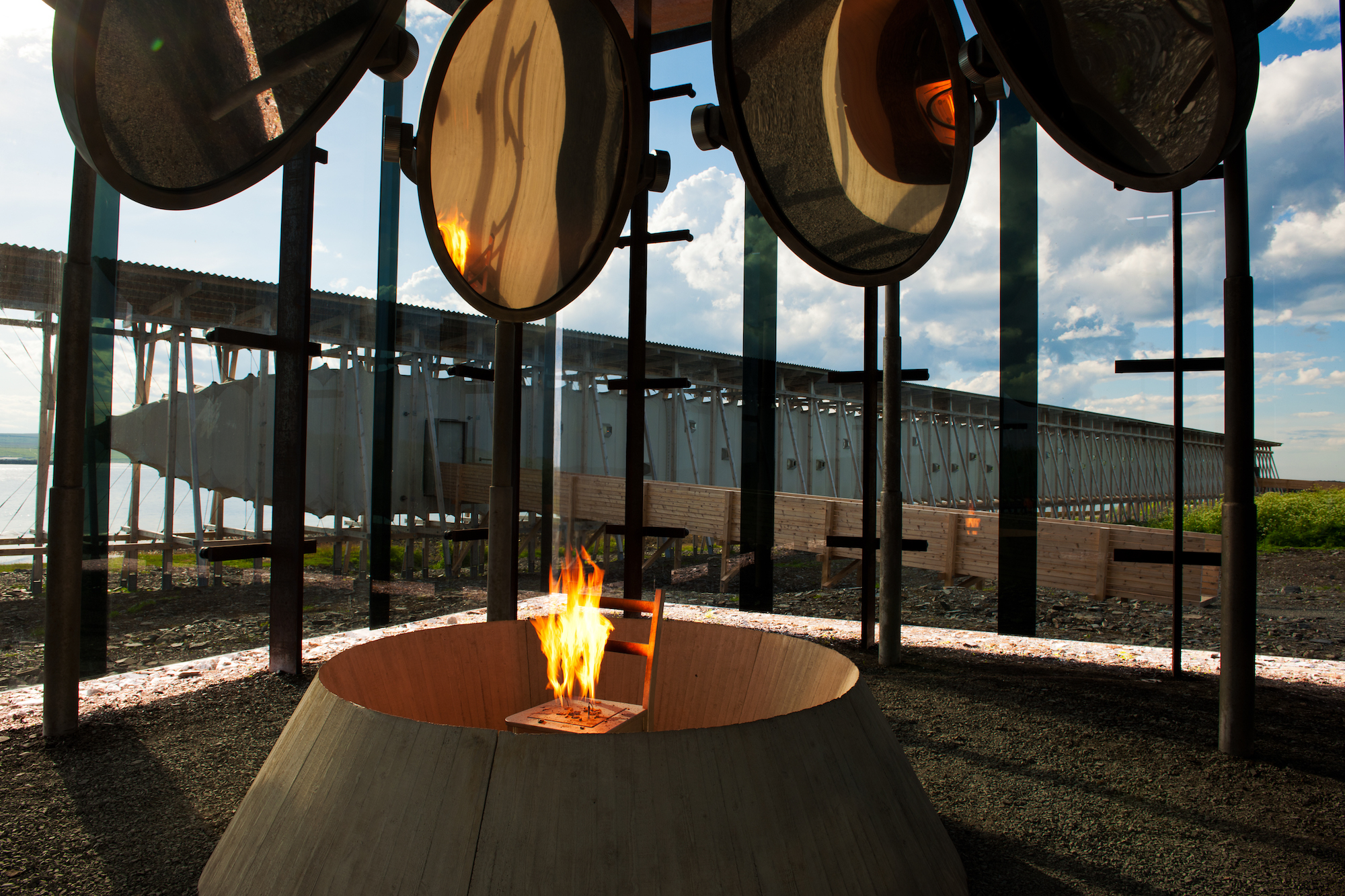 Where
Vardø is very, very far north and, for Europe, very far east, past both St Petersburg and Istanbul, and closer to Murmansk than Oslo. Sited on the island of Vardøya at the north-easternmost reach of Norway, it is a contender for the most remote place on the continent. To visit from the Norwegian capital requires at least one flight and a ferry. With a population barely over 2,000, Vardø today is a true frontier town. Its centre was levelled by USSR in World War Two. Now, it hosts Globus II, a radar ostensibly used for assaying space junk but reputed to be in the US' anti-missile network. The recent decline of the fishing and seafood processing industries has hit the region hard. This is not the twee Scandinavia of hygge, lagom and latte papas, but a harsh, rugged tundra. Perhaps surprisingly, the Memorial is not the only major art project in Vardø: in 2012, the festival Komafest saw street artists decorate 12 of the island's abandoned houses.
"This is not the twee Scandinavia of hygge, lagom and latte papas, but a harsh, rugged tundra"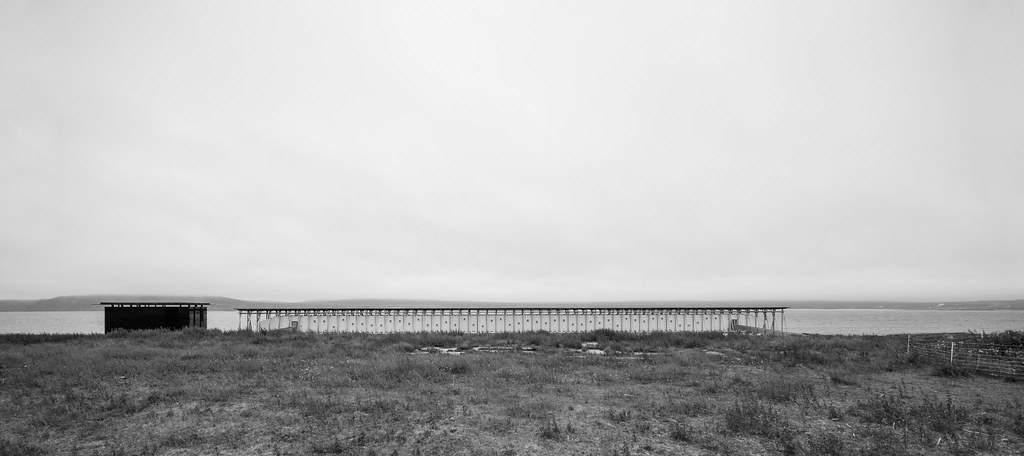 Why
This is one for true adventurers: a journey to Vardø constitutes a real odyssey to a wild, remote corner of the earth, so northern that the fjords seem Mediterranean by comparison. The last masterpiece of a major artist and a rare structure by a reclusive architect seem ample reward for reaching out so far. And—I have it on good authority from those who have made the trip— both structures succeed in making a distant tragedy palpable today.