It's strange for an artist to be defined by a single artwork. It is stranger still if that artist works across a range of media, and is also an author, a teacher, a feminist and an activist. As pleased as Judy Chicago is about the (positive) attention The Dinner Party (1974-79) has received over the years, the 82-year-old still hopes to live long enough to see the rest of her work emerge from its shadow. As the first full retrospective of her career opens at the de Young Museum in San Francisco, it looks like Chicago's other remarkable creations are finally creeping into the light.
The Flowering: The Autobiography of Judy Chicago is billed as an answer to and a reflection of the first two volumes of the artist's autobiography, Through the Flower (1975) and Beyond the Flower (1996). Written during the pandemic, and introduced by Gloria Steinem, it is both an update of Chicago's story and a call to action, for art that contributes to a just and equitable world.
The Flowering is a chronological tale that weaves together the personal and the professional, beginning with Chicago's upbringing as Judy Cohen. Her parents were Jewish liberals who instilled in her a sense of social justice and the idea that "the purpose of life is to make a difference". It didn't occur to her that her artistic aspirations were "either peculiar or unobtainable".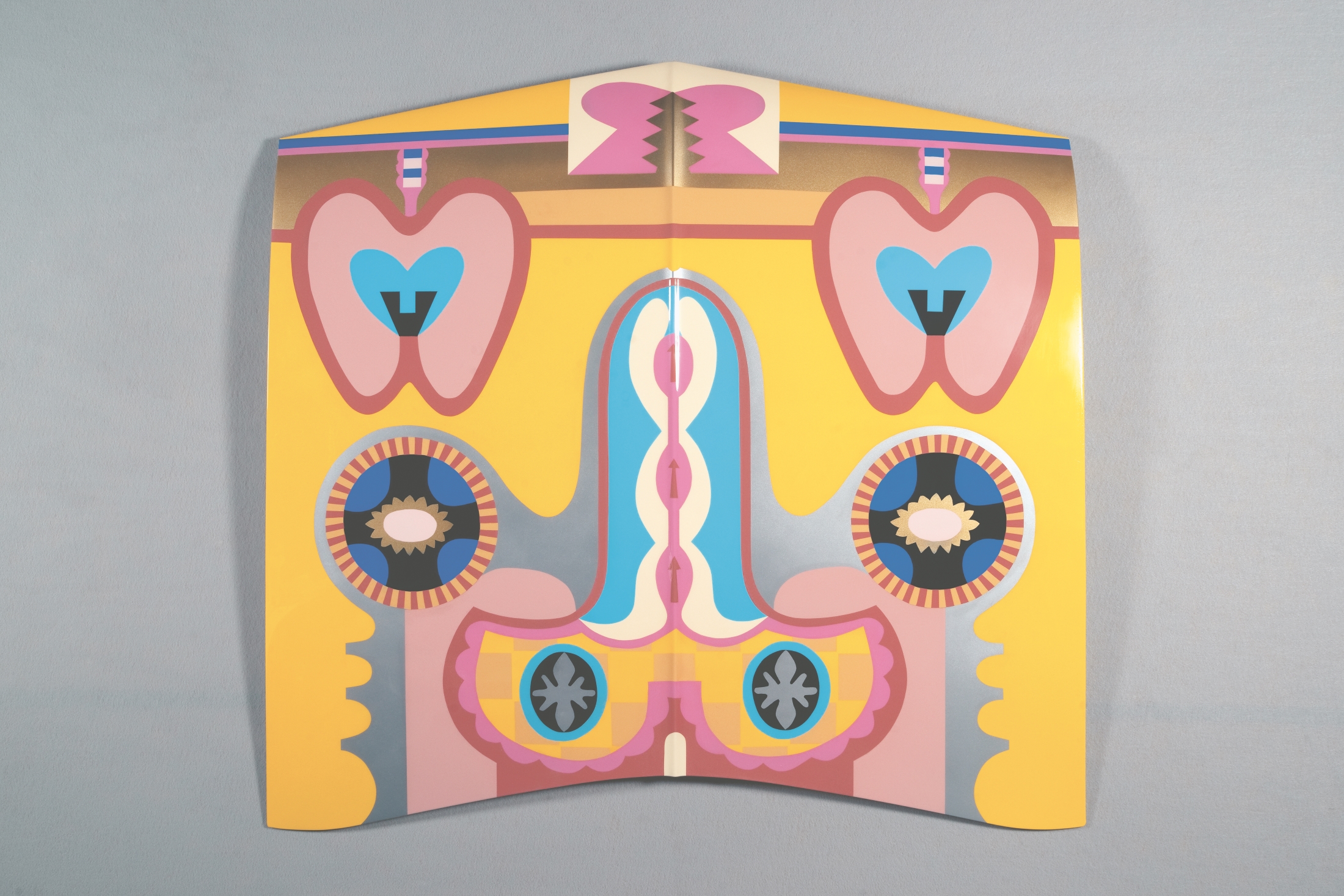 It wasn't until graduate school at UCLA that Chicago began to feel that the art world might not be ready for her. "Fortunately," she quips, "I had a tendency to pursue my own objectives regardless of the societal messages I received." Elsewhere, when she describes her reputation for being confrontational ("'Direct' would be more accurate"), you can almost see the smile tugging at her lips.
And yet, there's also vulnerability here. Chicago writes of learning to survive in a "rough-and-tumble male-dominated world". Initially, when male painting instructors knocked her art's graphic emotional and sexual subject matter, she tried to suppress it. She struggled to be herself: "Being a woman and an artist spelled only one thing: pain".