Christopher Hinojosa, Joshua at 6 A.M, from the series When to Leave, 2017
Christopher Hinojosa's series When To Leave is a deeply personal reflection on an extremely difficult period in the artist's life, a part-documentary part-narrative reflection on his break-up with his long-term boyfriend, while living in China. Compounded by the foreignness of his body and his sexuality, the break-up pushed Hinojosa to attempt suicide. From this dark moment, Hinojosa—who was born in Texas and now lives in London where he is an MFA candidate at Goldsmiths—creates hope, art as a lifeline. When To Leave is not a work about being gay, it is a work about love, and what happens when you lose it. That pain is genderless.
Victoria Sin, A Strong Female Figure, from the series Impressions, 2016
Canadian artist Victoria Sin examines constructs of femininity and beauty with outlandish tongue-in-cheek acts that parody femme fetales such as Marilyn Monroe and Jessica Rabbit as well as laborious domestic tasks. Their durational project Impressions focuses on the hyper-feminine stylings of drag by creating an imprint of heavy makeup residue, using a face wipe. These unique utilitarian prints raise questions around "performing" gender while sharing an unsettling similarity to death masks.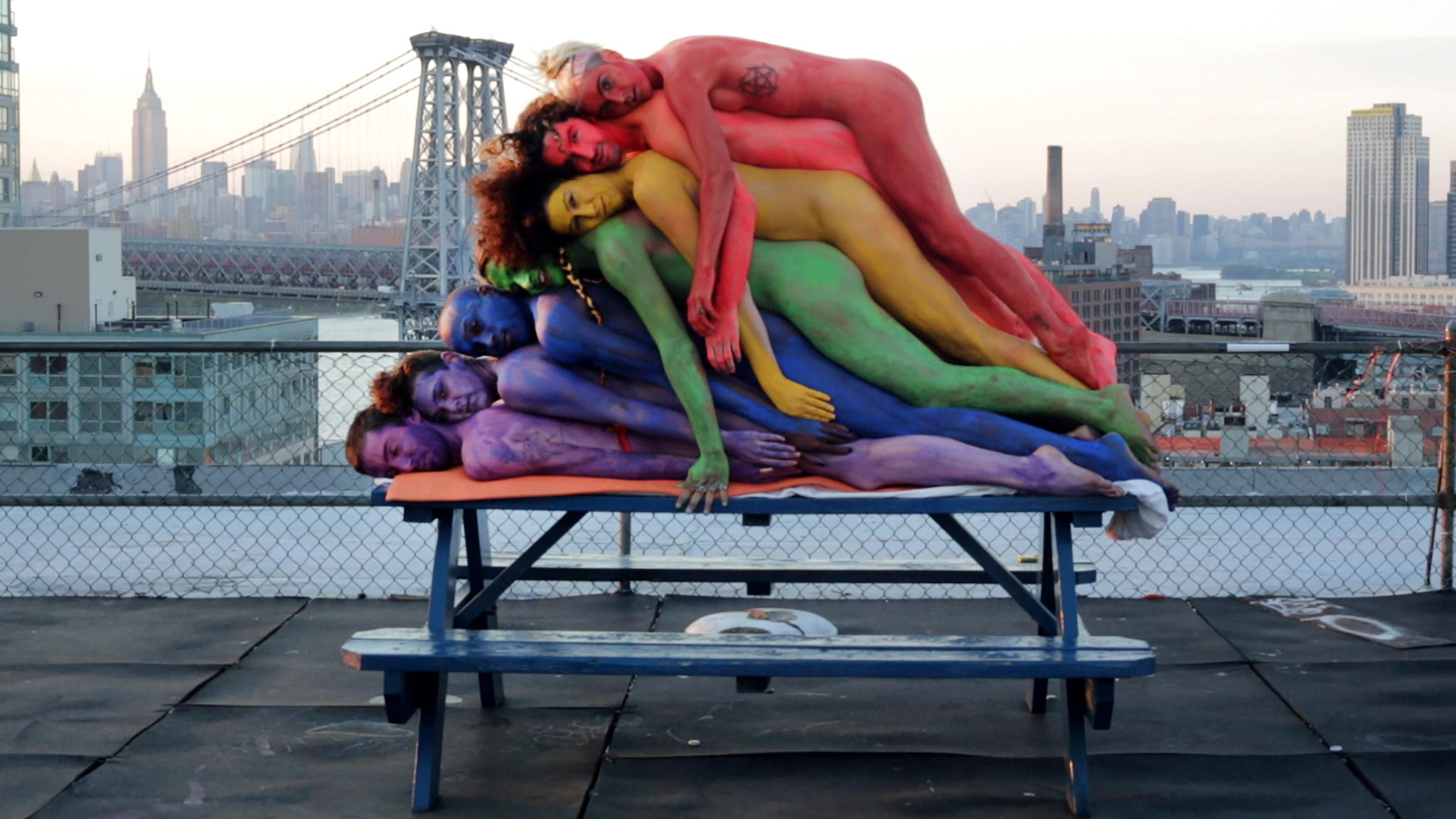 Melanie Bonajo, Night Soil–Economy of Love, 2015
In Night Soil–Economy of Love, Dutch artist Melanie Bonajo gives us a window into the Brooklyn-based movement of female sex worker activists who are shaking up our ideas about intimacy. Considering their work as a way for women to reclaim power in a society oriented around male pleasure, their work intends to rearrange sexual conventions surrounding intimacy itself: between who, where, and under what circumstances it can take place. Vivid imagery is accompanied by a spoken score, chiming with Bonajo's interests in contemporary spirituality and the ritualistic.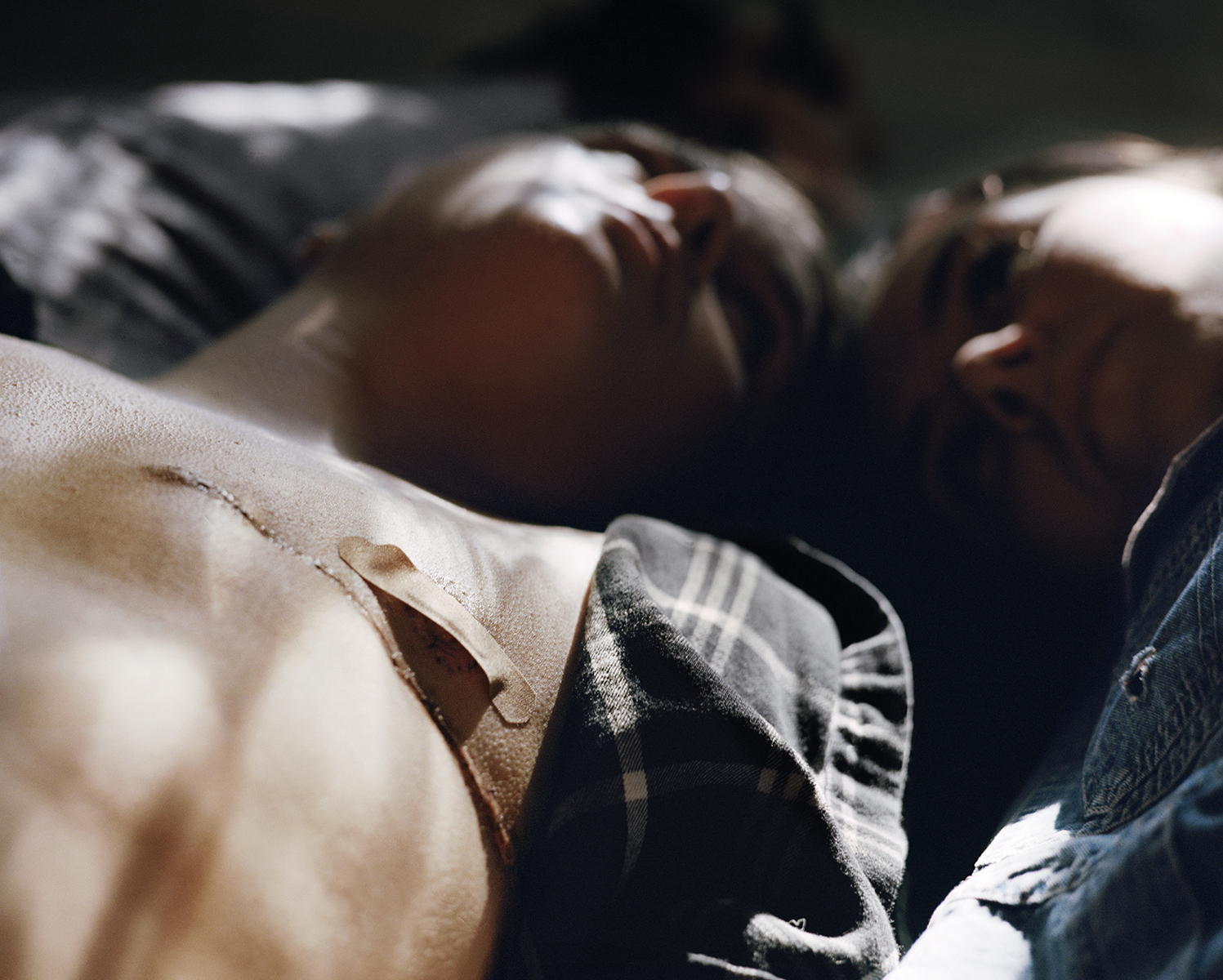 Mikaela Lungulov-Klotz, Jane's, 2017
In this intensely personal photographic series, Chilean-born, Brooklyn-based Mikaela Lungulov-Klotz's documents the experience of transitioning close-up, as she explains to Elephant in her own words: "This picture was taken in our very dear friends' attic, my twin brother and I stayed with her over the summer while he recovered from top surgery. This picture is part of a series that focuses on my brother coming out as a trans man, this work explores what this transition means in regards to our relationship as twins and our transient identities, what it means to care for someone, to listen, to respect, and to trust. It explores the reality of a transition and how it ties into the concept of a home."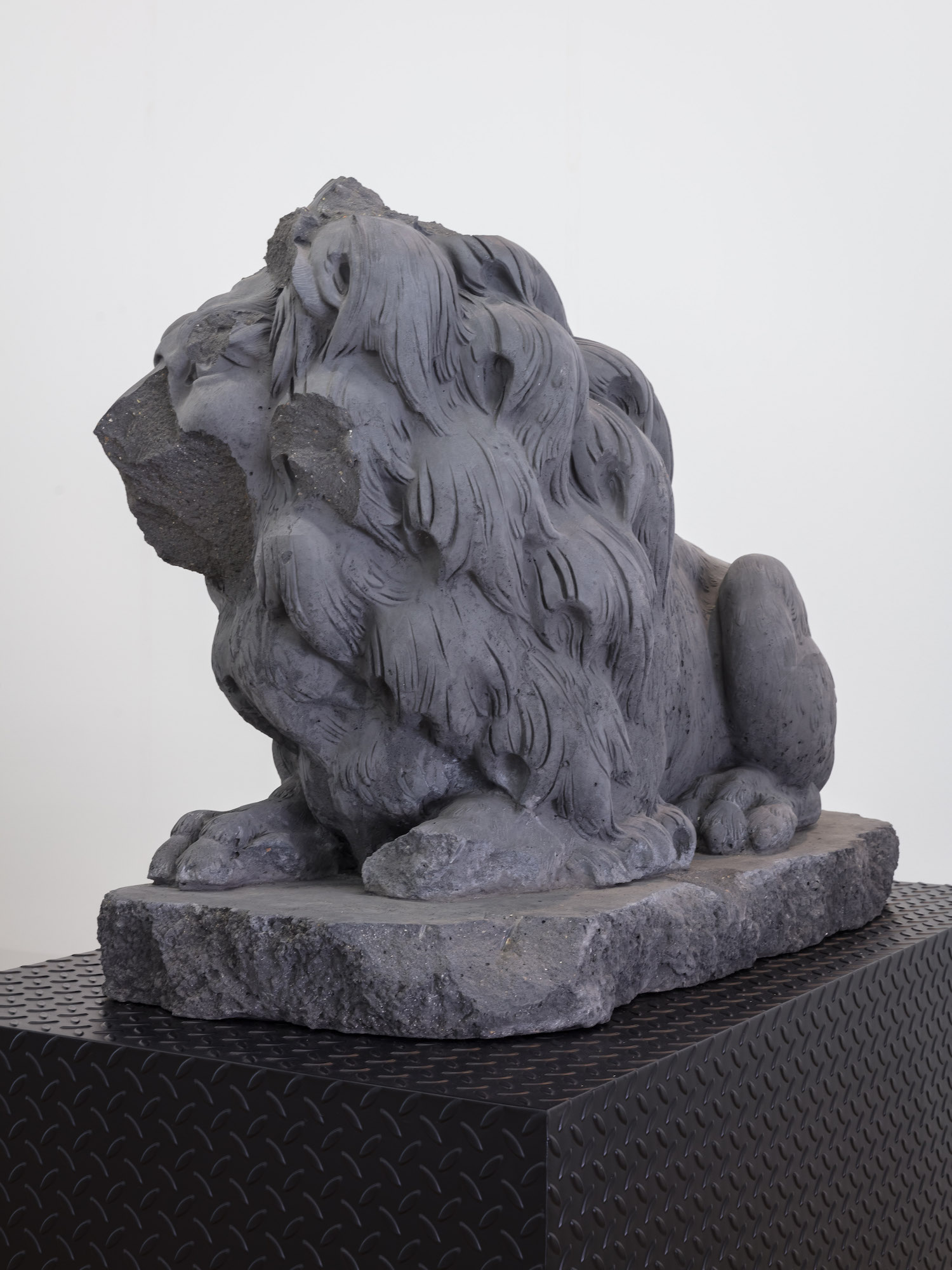 Prem Sahib, Chariots Right Lion I, 2017
The details of a place can be highly evocative, and the built environment inevitably becomes charged with personal experience and emotion. This intense subjectivity is the driving force behind this sculptural work of British artist Prem Sahib, in which industrial materials and decorative objects are often drawn directly from the queer meeting spaces that he is familiar with. A lion that used to furnish the interior of Chariots Roman Spa, a gay sauna and cruising spot that sadly closed in 2016, is infused with the shifting social registers of the space.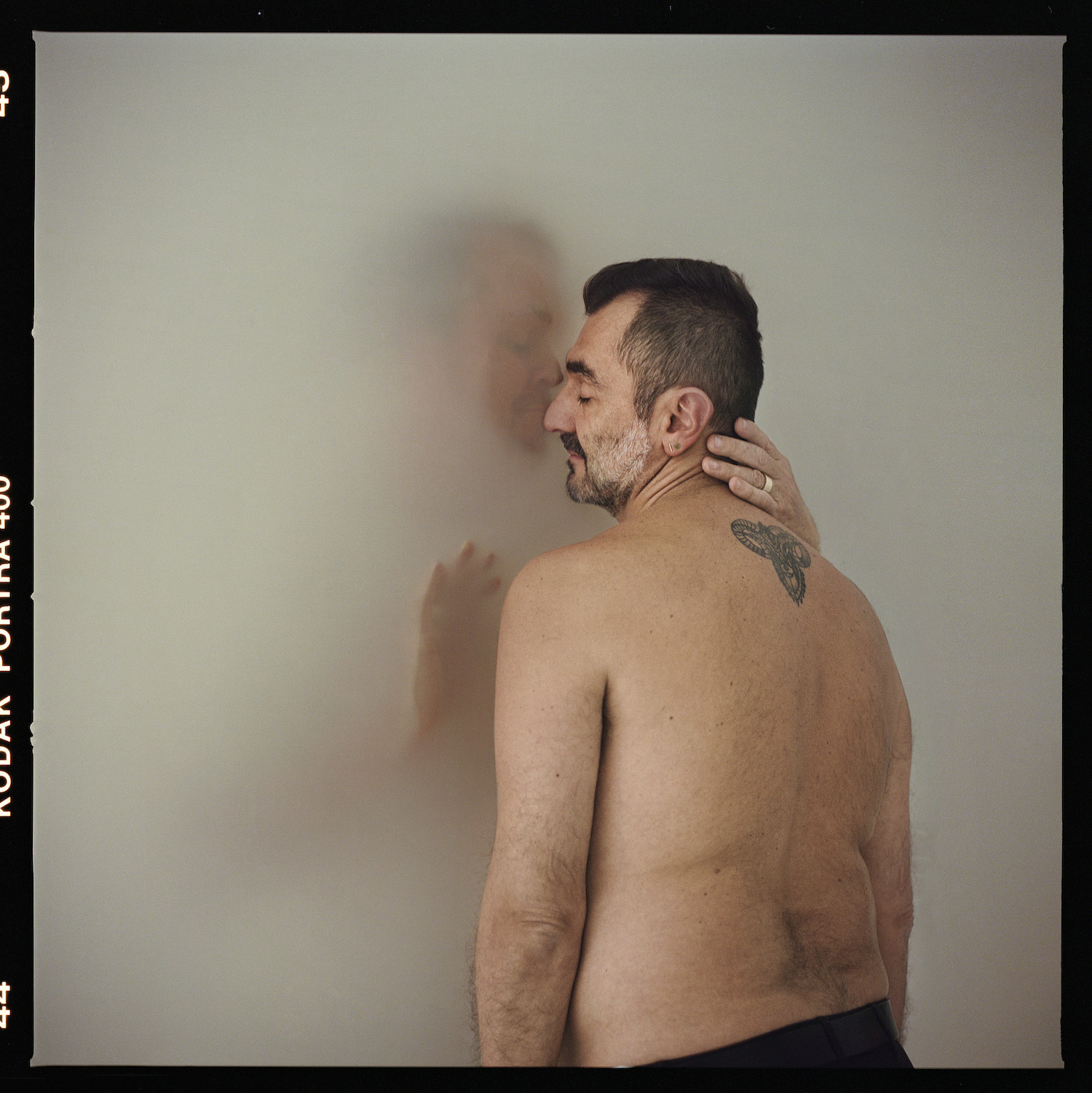 Laura Pannack, Giacomo and Glenn, from the series Separation, 2017
While the exact political ramifications of Britain's divorce from Europe in July 2016 have long been debated, Laura Pannack's photographic series adopts a different perspective by considering what Brexit will mean for love. Separation documents real-life couples, one British and the other European, in fractured states of embrace. Giacomo and Glenn, who met in London, are now forced to contemplate the prospect of separation. Fraught with angst, melancholy and a prevailing sense of uncertainty for the future, the series is more pertinent than ever ever, a sobering reminder that love may indeed be under threat in a post-Brexit world.
Pauliana Valente Pimentel, Quel Pedra, 2016
In Mindelo, a port city in the remote island of São Vicente, there sits a rock referred to as "Quel Pedra". According to a local legend, those who sit on the rock immediately become gay. While such mythology is emblematic of enduring cultural prejudice and taboo, this is gradually changing. Portuguese artist Pauliana Valente Pimentel depicts this development in her candid documentation of the island's distinctive LGBTQ community. In one photograph, retired in the private solitude of their bedroom, Steffy applies her makeup with Henio simply watching. Though the scene is quietly mundane, it affirms the spirit of confidence, dignity and strength at the heart of the community.