As anyone with a child under the age of five knows, getting out of the house can be a monumental-scale challenge in itself, but it is also essential from time to time—for the sake of your own sanity, if not for your child to make a mess somewhere you don't have to deal with it. When I do manage to get my errant toddler out of the door as planned, my view is that a good event is one we can both get something out of—sorry, I'm a selfish mum. That means some kind of stimulating activity and mess for her, with minimal potential to be embarrassed in front of a crowd, and a nice cake for me (that I have to eat hiding behind a napkin in case said child wants a bit).
Living in London sometimes feels like negotiating the rings of Dante's Inferno when you have a small child, but this city also has so much variety when it comes to family activities—some are even free—at a number of the world's most beautiful and historic cultural locations, and exposing your tot to them is one of the (admittedly, perhaps few) benefits of raising a child in a sprawling metropolis. So, if you dare to battle public transport armed with snacks and wet wipes, and maybe a hip flask, here are our favourite, tried-and-tested art activities and events for to take your under-fives across the city.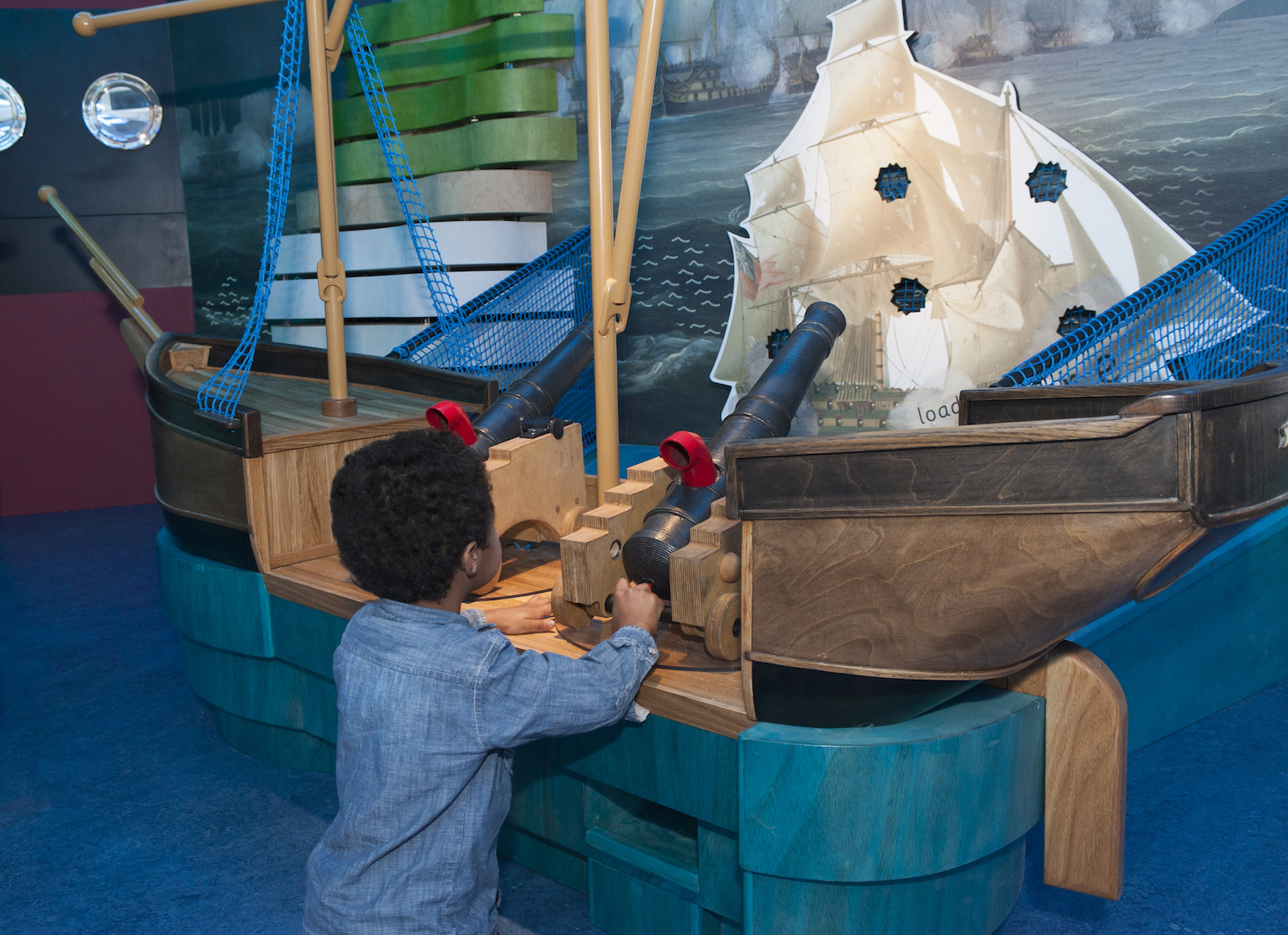 The National Maritime Museum in Greenwich runs a range of great activities for smaller children, but their Toddler Time aboard the Cutty Sark is great fun for those at a particularly tricky age. Every Wednesday during school term time there are two hour-and-a-half long sessions for under-fours: both begin with a bit of craft, before stories, songs and then a free for all. The fact it all takes place on a historic sailing ship overlooking the river makes it even more fun for even the toughest to impress. Adults pay £5.
The Barbican launched Squish Space in April last year, and it will have a home on the ground floor until the end of April 2020. Designed by India Harvey and Lisa Marie Bengtsson, Squish Space is a cornucopia of soft, textural, scrunchy and, yes, squishy things for young babies and children to enjoy. The play area is small but well kept and is adapted every season to incorporate new objects. Check the opening times before heading there (it's not open every day), and avoid during the particularly squished lunchtime peak as capacity can reach its limit—no-one wants to be told to wait with a child. The Barbican's beloved cafe, with the pigeons and fountains outside, are a great distraction for kids if you do get stuck or need to recharge with a knackered infant.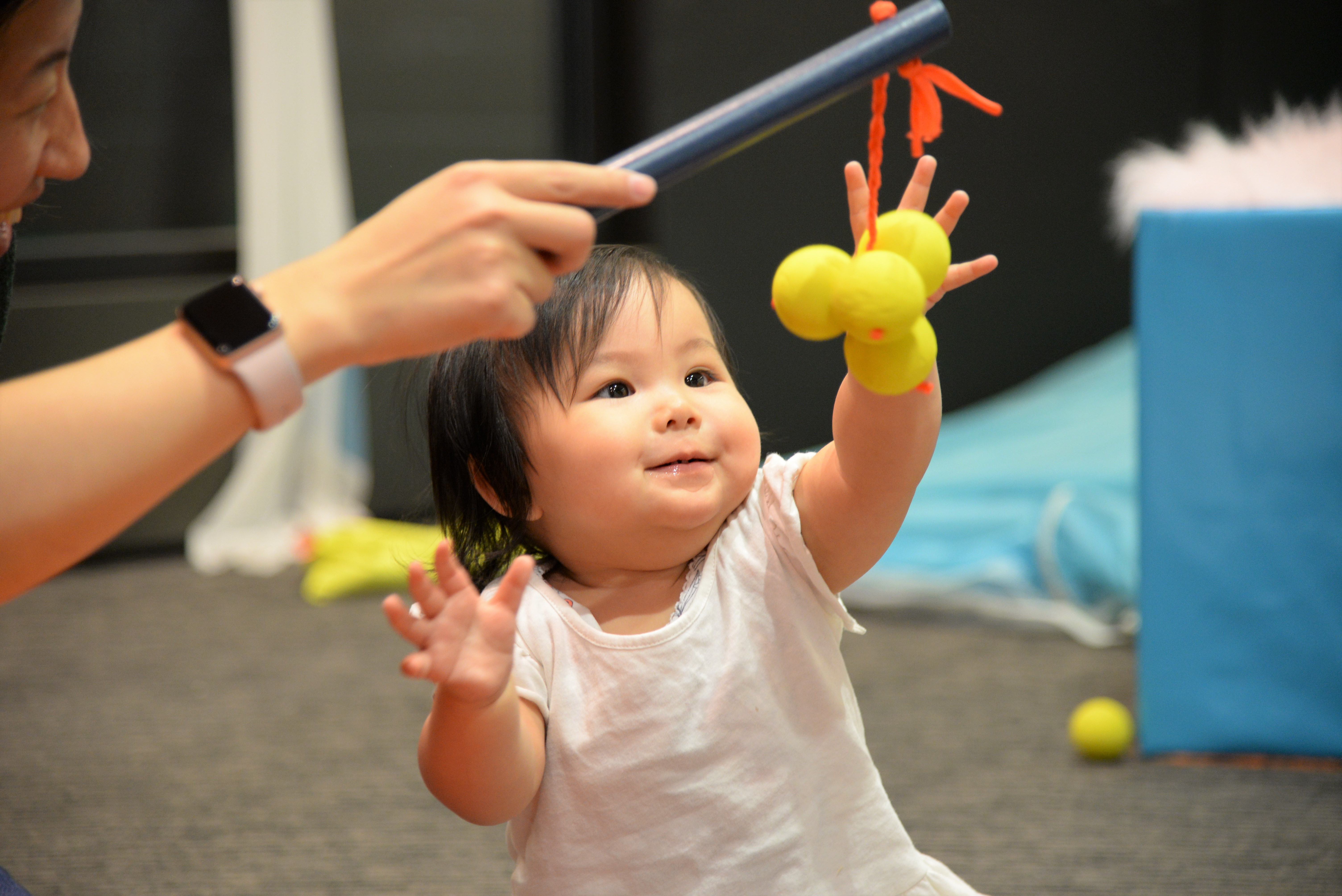 The V&A Museum of Childhood in Bethnal Green is a popular choice for people who want to instil some culture into their young, but the collection can be dry for very young children (toys you can look at but can't touch? Huh?). However, the museum runs a free daily session for smalls from 2pm: there's a brilliantly engaging storytime inspired by animal tales, and then you can join a drop-in craft session that features all kinds of bits inspired by the museum's collection. Not that your kid will notice. A great one for a spontaneous visit as there's no need to book and it's there every day, Monday to Friday. And the best thing is the mess stays at the museum.
Sometimes, events for under-fives feel like they've been made by people on mushrooms, and Soundpit is decidedly psychedelic. The name even sounds a bit like an '80s psytrance group. It's also one of the pricier options—it'll cost you £8 per person, adult or child (although babes in arms are free). The brainchild of artist Di Mainstone, Soundpit is a special kind of interactive play session with sand and sounds: a multi-sensory experience that lasts forty-five minutes. Basically, think big semi-lit sandpits but with a high quality projection show that wouldn't be out of place at a gig at Glastonbury.
If you live in South London you'll probably already be a fan of Mini Masterpieces, the excellent hour-long interactive workshops for six to twenty-four months and two to four year-olds at Dulwich Picture Gallery. Each session starts with a simple but fun look at the gallery's collections—inspiration for a messy play art-making session that happens after with all kinds of lovely, non-toxic materials on offer (all safe to put in mouths, yours or theirs). There are roughly four sessions a month: there are two on 23 January, and in February they're happening on the 4th and 20th. The cost is £12.
Pitzhanger Manor and Gallery is worth a visit for the walled garden alone: on a decent day, it's a magical spot for any already active child to run around and explore, safe in the knowledge that there is a brick barrier surrounding them. The pretty cafe at the Sir John Soane-designed house is an ideal place for a pitstop once you're off the Piccadilly Line, before heading to Little Builders over in The Rickyard in Walpole Park, part of the gallery's spaces. Little Builders riffs on what's happening at the gallery, with sensory play and creating with all kinds of materials (dry and wet, so don't wear your best clothes.) From January, the theme is patterns: the little people can experiment with squishy dough, create wallpaper and play with paint to make repeating shapes. The journey continues with a specially designed picture trail to hunt for shapes and patterns in the Manor. It'll set you back £5.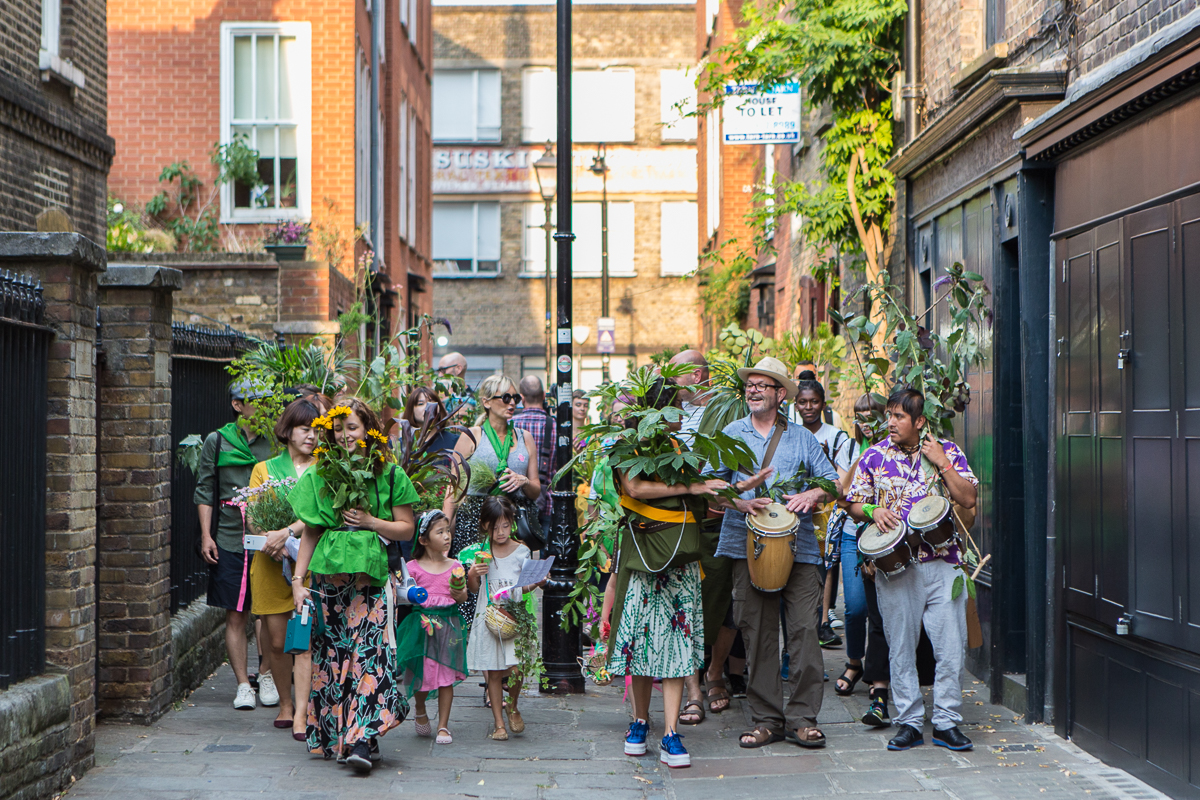 The Whitechapel is one of the few London galleries to run something directed at adults who want to bring their children along. During each exhibition, they run a curator-led tour geared towards parents or carers with children under four, so you can take in the talk without fear of withering looks from your peers (as someone who has dragged a shouty toddler along to press views and curator tours for fully-grown adults, I can say that this is a huge relief). The next will explore their upcoming Radical Figures group show, which opens in February, (it's happening on Wednesday 4 March) with the chance to hear more about paintings by the likes of Christina Quarles and Michael Armitage. This one is great for those who are suffering from child-induced brain vegetation, or are on leave from work, but what to feel less alienated from the world of grown-ups. The tour is free with an exhibition ticket.