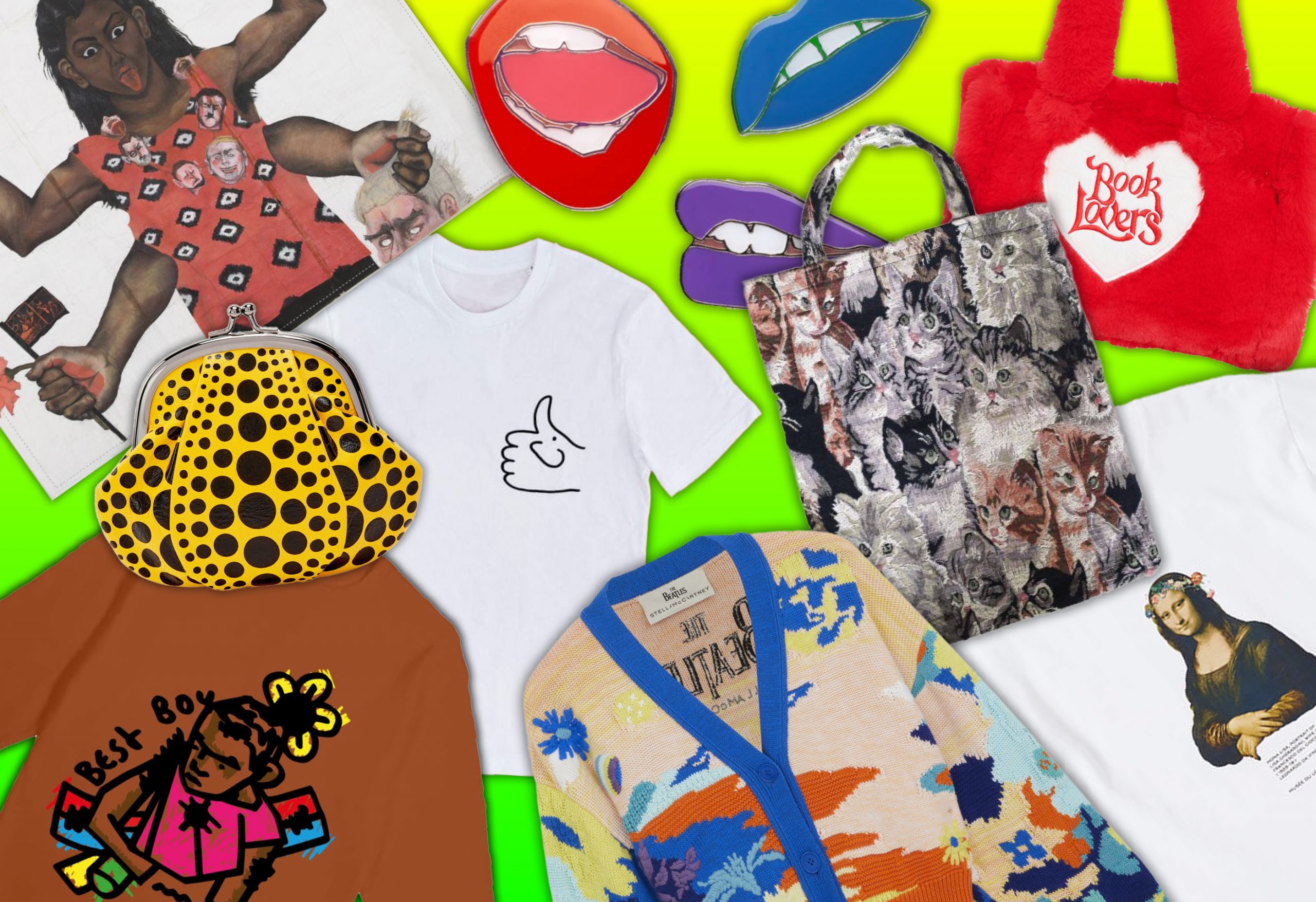 Yinka Ilori's Daring Socks
Vibrant socks from the king of patterns, Yinka Ilori. Bold, colourful and sure to turn heads, each pair features one of the London-based artist's classic designs. Ilori's work is inspired by his own happy moments; these socks are sure to beat away the January blues.
(Yinka Ilori socks, £48 for set of 3)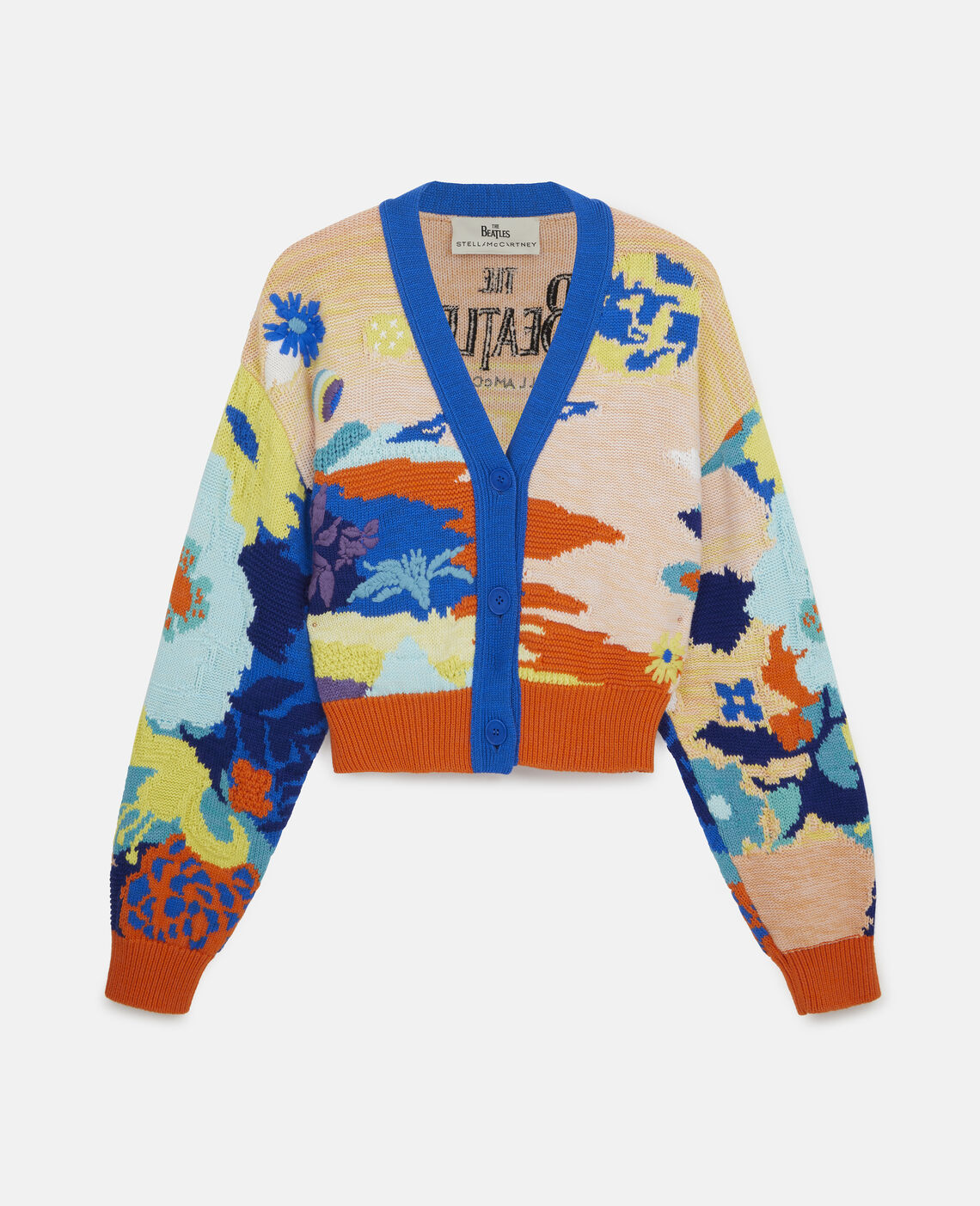 Stella McCartney's Raucous Beatles Psychedelia
The new Beatles range from Stella McCartney is full of psychedelic chunky knits, trippy tees and graphic monochrome prints. The designs are inspired by Dutch collective The Fool, who created artwork for the band's iconic covers. These raucous items will make you want to twist and shout around the Christmas tree.
(The Beatles Get Back Range, from £70 to £1,795)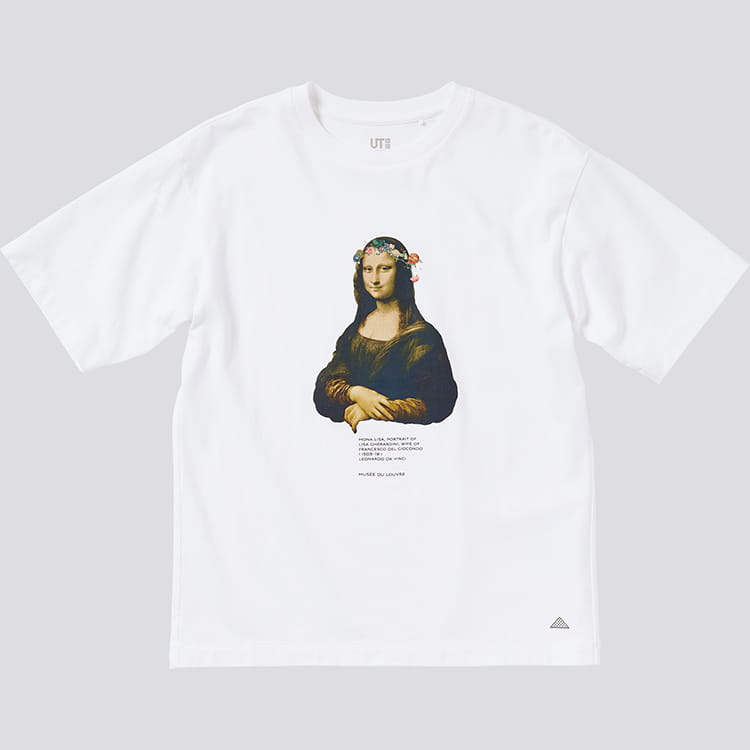 Louvre-inspired Totes, Tees and Sweats
Suitable for the art history nerd in your life, Uniqlo's second Louvre collection features some of the French museum's most famous faces: from the Venus de Milo to Mona Lisa. These iconic figures are all dressed up for Christmas (donning flower crowns and twists of wild foliage) then printed onto canvas bags, tees and sweatshirts.
(Louvre Collection, from £7.90 to £19.90)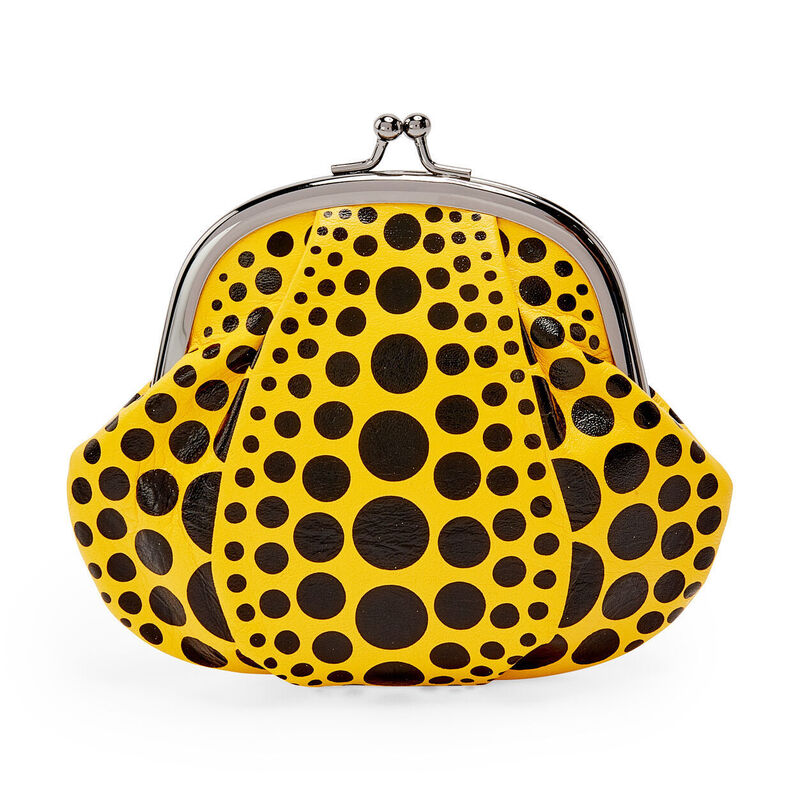 Playful Pumpkin Coin Purse
Do you know someone who still loves to carry cash? Give them a treat every time they spend some coins with this pumpkin purse inspired by Yayoi Kusama's distinctive sculptures. Created for MoMA's design store, the shape of this fun leather purse emulates the pumpkin's bulbous form.
(Yayoi Kusama's Coin Purse, £112.99)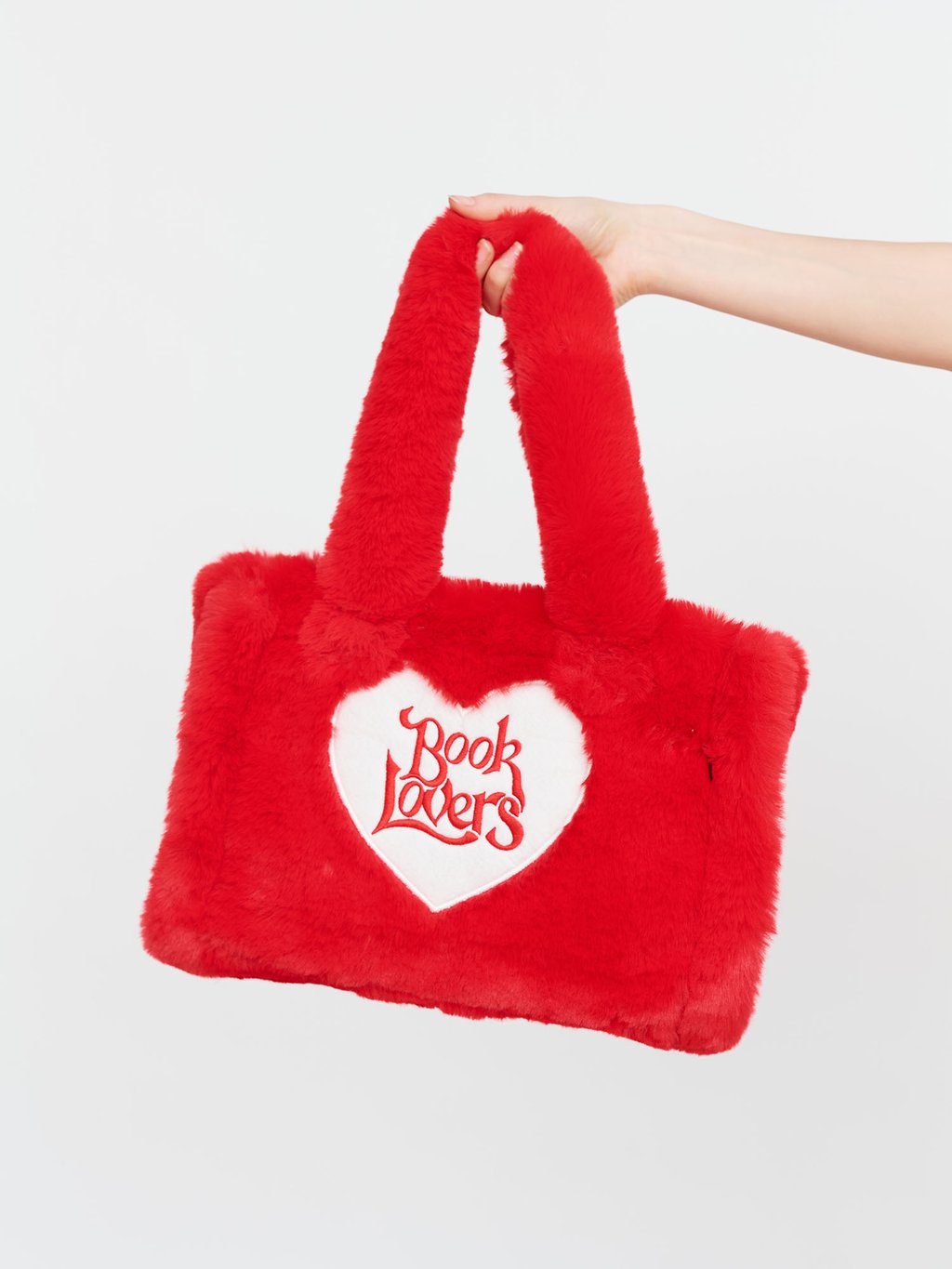 A Bag for Book Lovers
For the friend who likes both reading and outrageous design, Lazy Oaf's snuggly red faux fur bag features a pink heart emblazoned with the phrase "Book Lovers". It's big enough to actually carry a book or two and was created in collaboration with illustrator Laura Callaghan.
(LO X Laura Callaghan Book Lovers Faux Furry Bag, £55)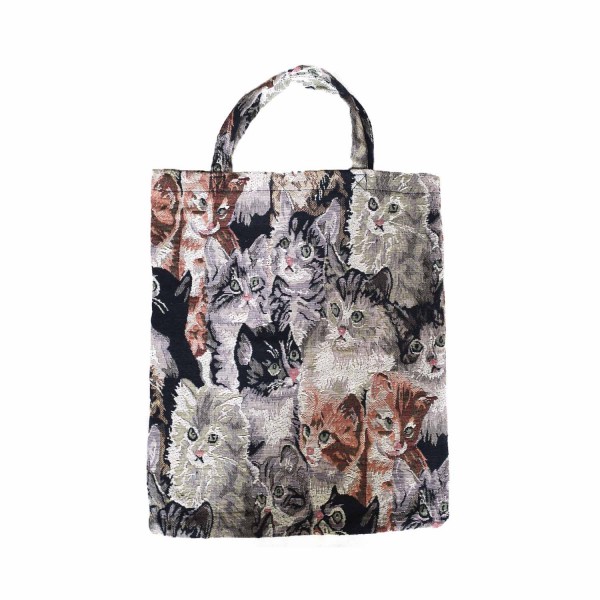 Cat-Crazy Bag
House of Voltaire is known for its imaginative approach to artist-led design, and this kooky cat tote is one of the highlights in their eclectic store. Featuring an absurd number of overlapping cat portraits, this bag is humorous and stylish in equal measure. Created by design duo Desirée Heiss & Ines Kaag, AKA Bless.
(Bless Cat Bag, £55)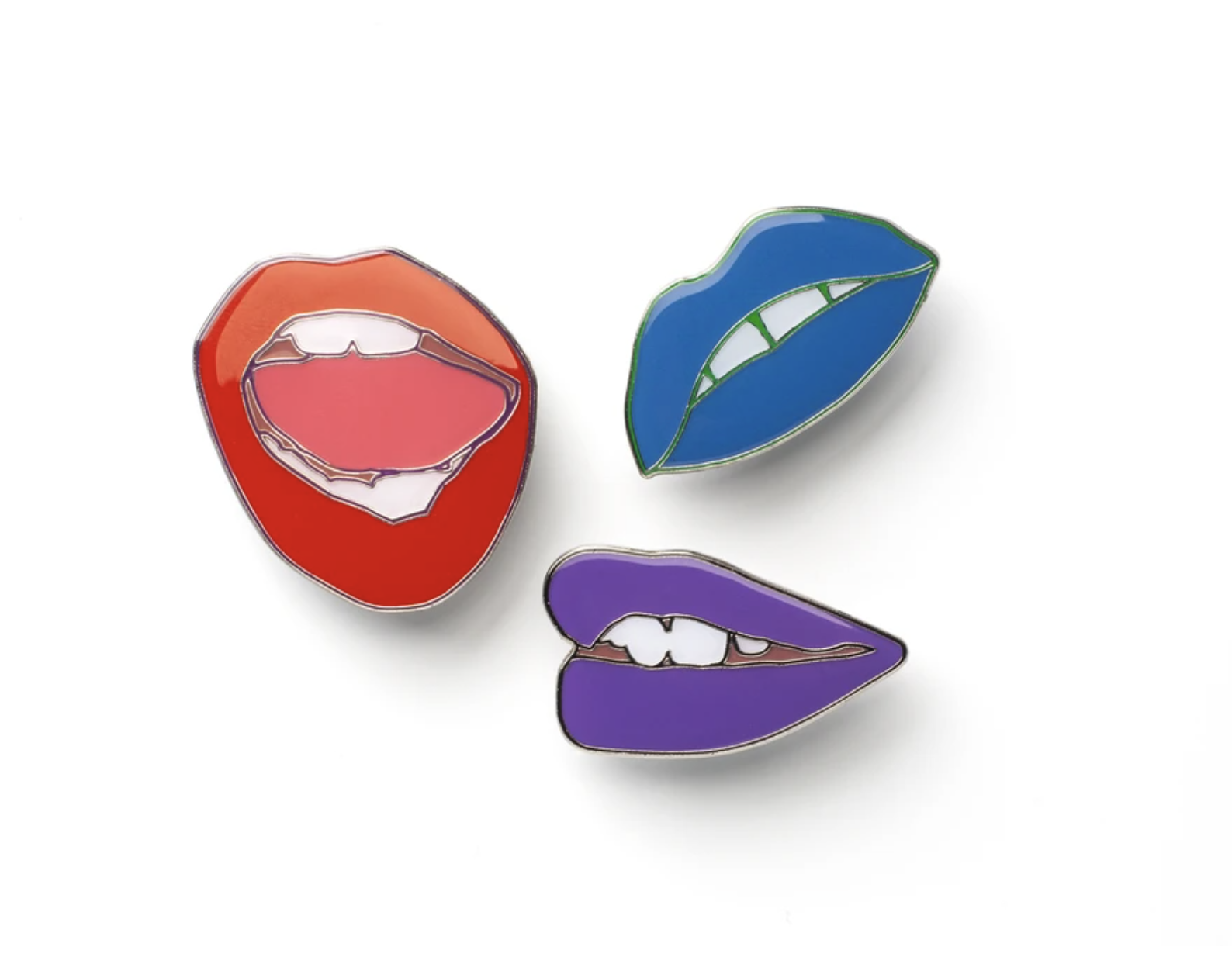 Punk Art Pins
Another winner from House of Voltaire, these limited-edition enamel pins by certified punk artist Linder will add a splash of rebellion to any outfit. Featuring three mouths in red, purple and blue, the pins are a play on Linder's recurring lips motif.
(Linder Pins, £18)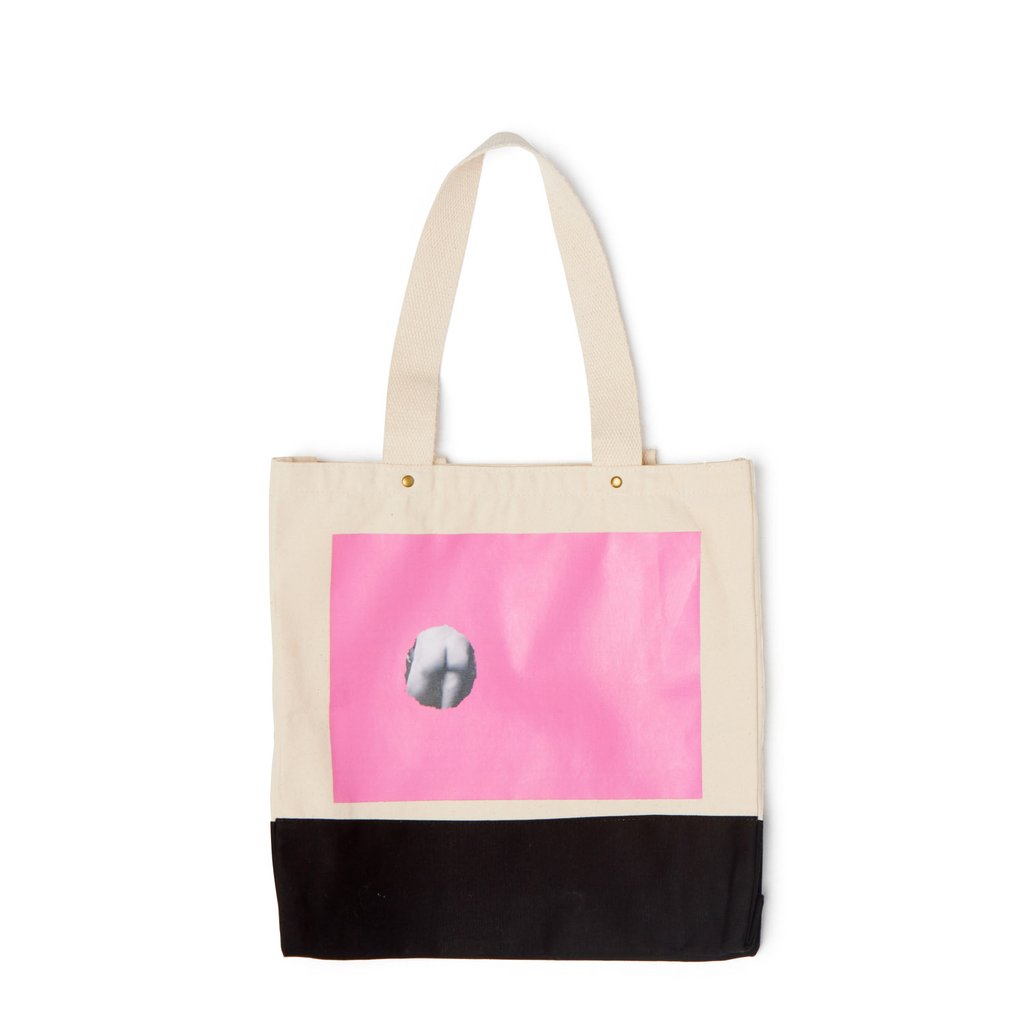 A Cheeky Tote Bag
The British designer pairs classic art with cheeky humour in this tote collaboration with The Hepworth Wakefield. The premium canvas bag features a large pink rectangle, with a small circle acting as a viewing window onto a tasteful monochrome bottom. Created to celebrate the gallery's 10-year anniversary.
(JW Anderson x The Hepworth Wakefield Tote Bag, £45)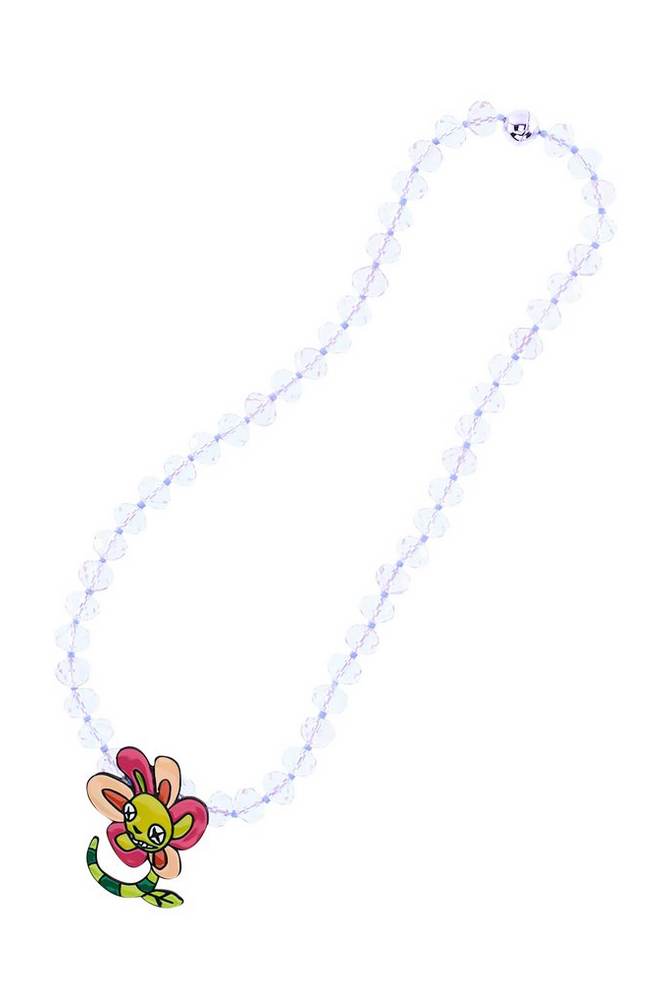 A Trippy Necklace from Marc Jacobs and Nathalie Nguyen
Sure to bring a wave of nostalgia to any nineties kid, this necklace features giant purple crystals and a trippy pendant designed by artist Nathalie Nguyen. Working across painting, 3D modelling and digital-only fashion, Nguyen brings her love of anime and illustration to this play on Marc Jacobs' classic daisy.
(Psych Daisy Crystal Necklace, £70)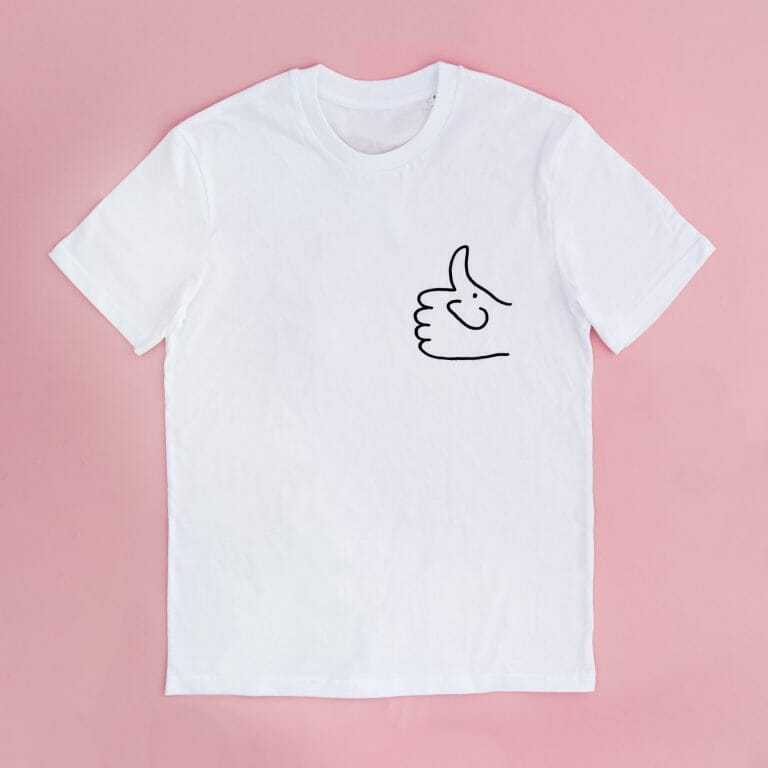 Thumbs Up for Elephant
For Elephant lovers everywhere, this graphic tee features a seal of approval from illustrator Russell Weeks. Originally created for issue 24 of our print magazine, this design is screen-printed onto 100% organic ring-spun combed cotton.
(Elephant T-shirt, £18.75)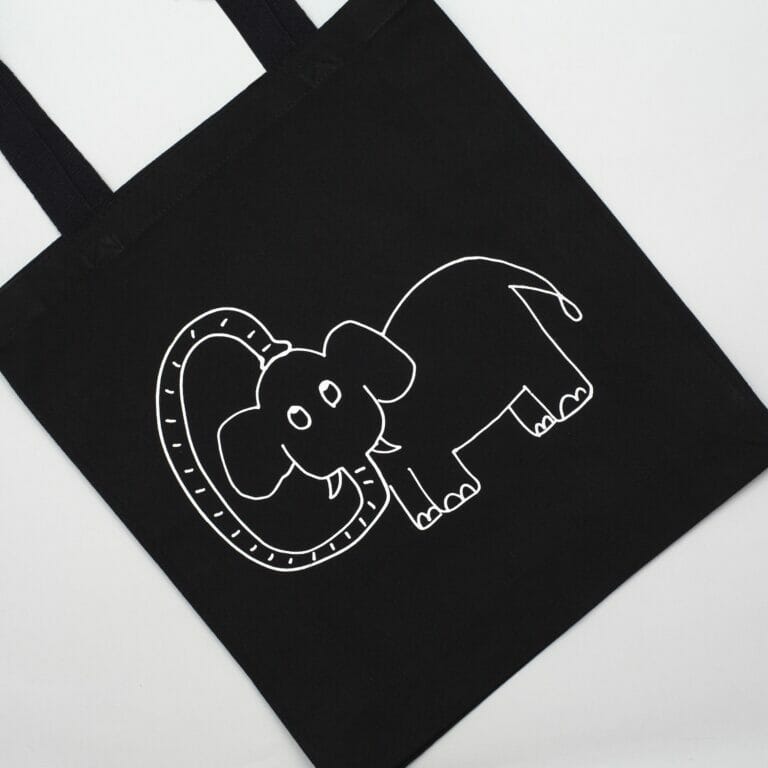 Jumbo Tote Bag
Illustrator Ken Kagami has a famously wry sense of humour, which he brings to this witty tote. Screen-printed on a high-quality cotton bag, this illustration was originally created for Elephant's print magazine.
(Ken Kagami Totebag, £7.50)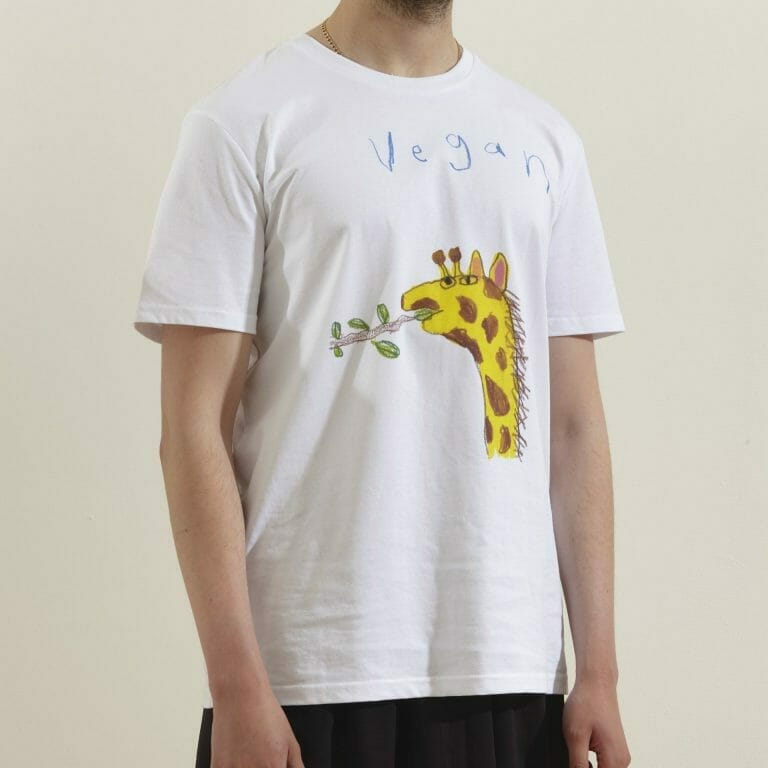 Be Vegan and Proud
What better gift for the plant-eater in your life than this vegan T-shirt? Featuring a leaf-nibbling giraffe and (of course) the word 'vegan', this proud tee will leave those who meet the wearer in little doubt as to their dietary preferences. Created by irreverent artist HIN in collaboration with Elephant.
(Vegan T-shirt, £26.25)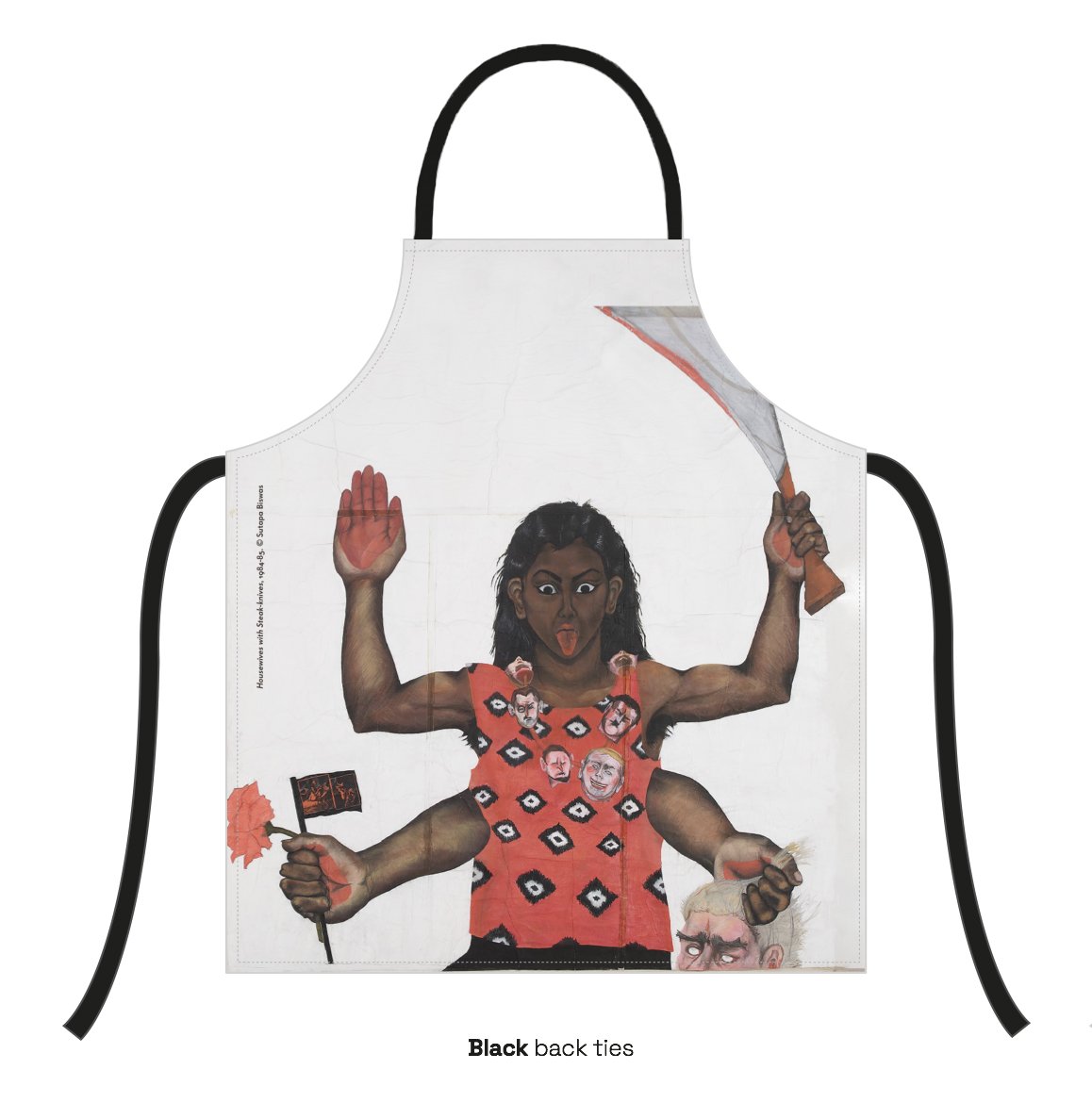 Cutting-edge Apron
Aprons always run the risk of appearing a little twee. There is no chance of that with this brilliantly intense offering from Sutapa Biswas and Kettle's Yard. Featuring the artist's Housewives with Steaknives (which shows a knife-wielding, multi-armed deity, clutching blades and adorned by the severed heads of dictators), there's a whole lot of feminist messaging to untangle in this item.
(Kettle's Yard x Sutapa Biswas Limited Edition Apron, £24.50)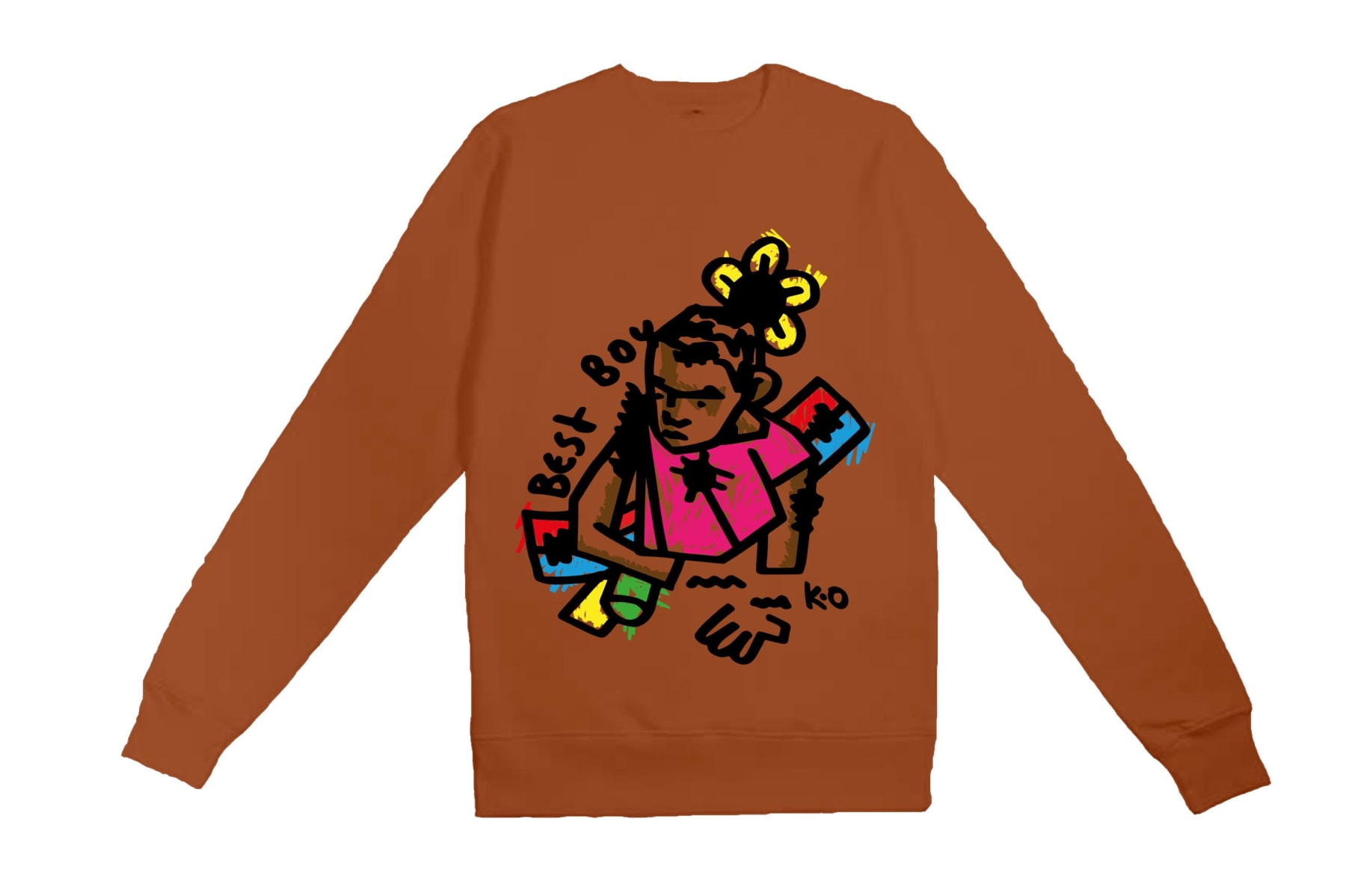 King Owusu's Bright, Unisex Sweatshirt
This unisex, limited-edition garment is created by King Owusu, whose work has a big focus on empathy and community. Printed onto a warm orange sweatshirt, the portrait illustration Best Boy employs large chalky marks in bright pink, yellow and red.
(Best Boy Sweatshirt, £50)