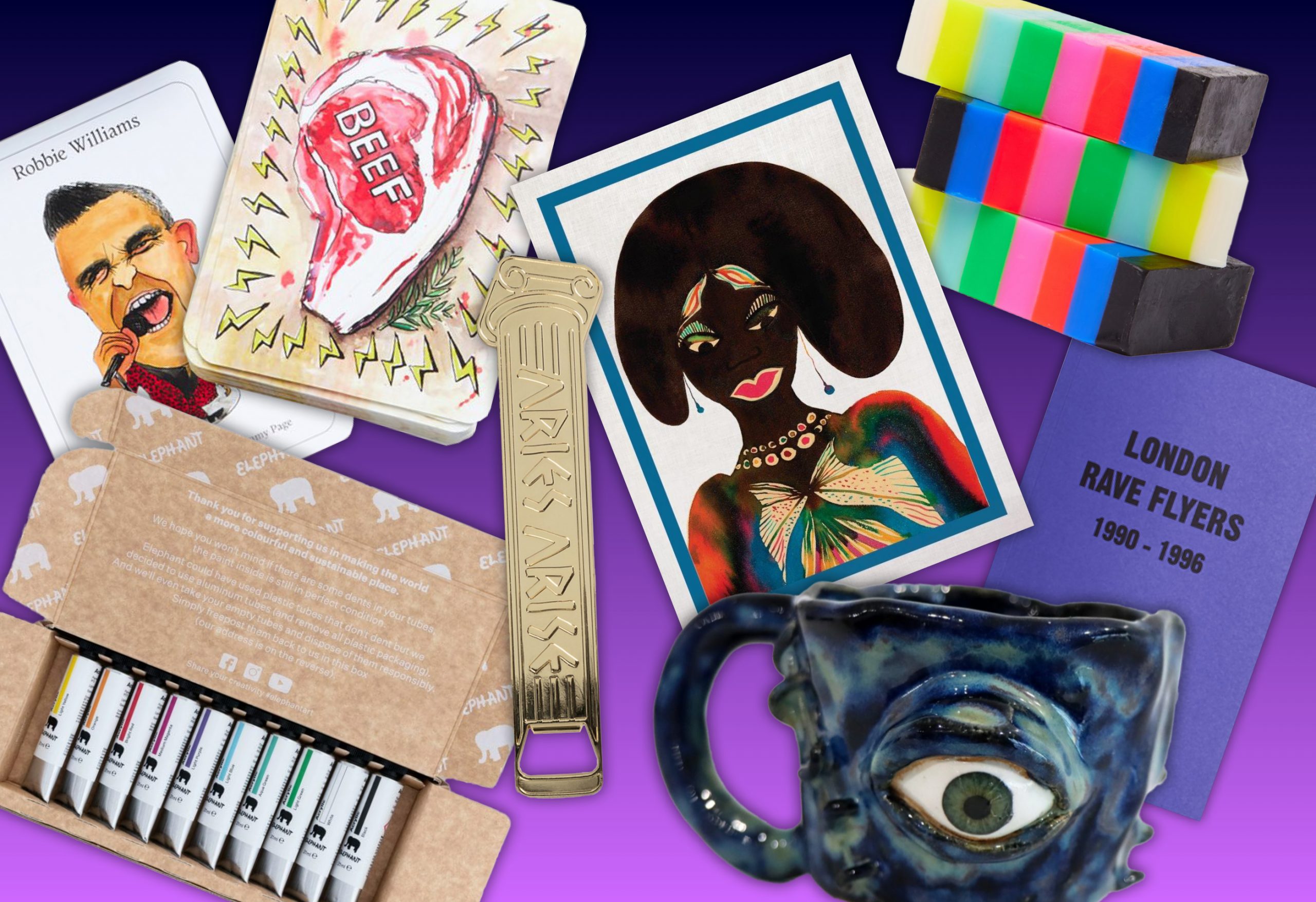 Get Your Rave On
For those who lived through the UK's rave scene, or those who wish they had, this collection of fliers from the 1990s is a flashback feast of design and music nostalgia. Nerd out on its immense array of typefaces as you flick through a playful selection of London's party history.
(London Rave Flyers 1990-1996, £15)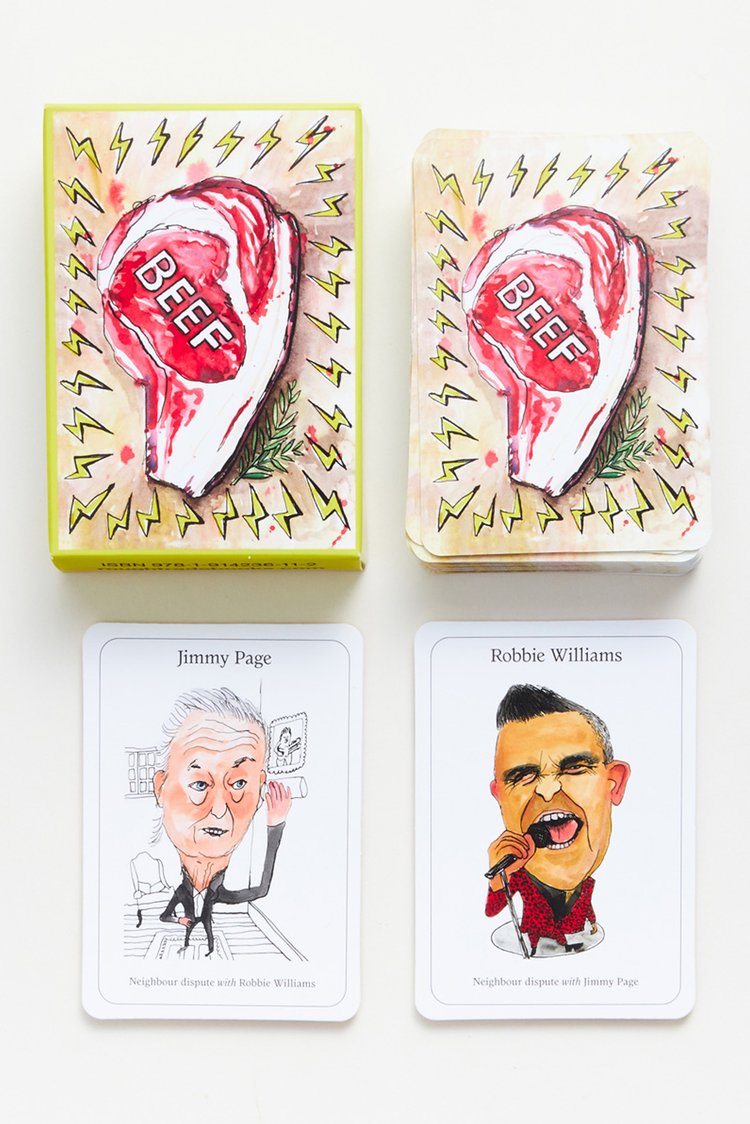 Play Your Cards Right
A card game for anyone who thinks that Snap! Simply isn't complicated or dramatic enough. In this game two or more players hunt for both halves of a feuding pair. For example, match up Robbie Williams and Jimmie Page, who are embroiled in a neighbourly dispute. Designed by Wilfred Wood.
(Beef! The Game, £16.99)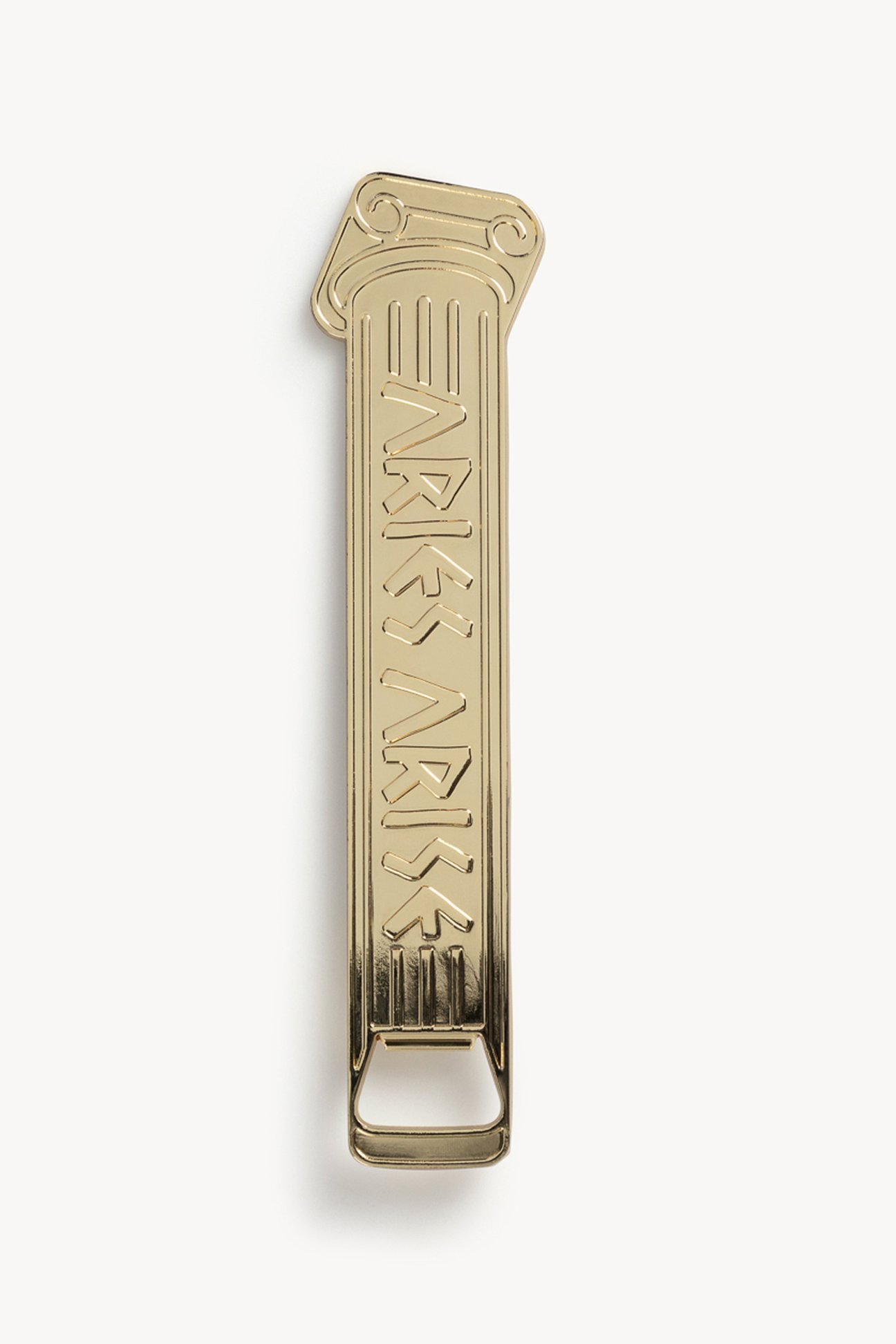 Glam up every New Year's party with this blingy gold column bottle opener by fashion brand Aries. Engraved with the words "Aries Arise" and checking out at £25, this is to be used on the most luxurious beers only. 
For those who love both soap and soap operas, this playful block of suds from A24 films and Wary Meyers is made to look like a TV test card. More flamboyant than your standard bar of soap, the in-your-face colour palette belies its delicate scent: sweet basil, peppermint leaf and flower buds with notes of thyme, palm leaves and daisies.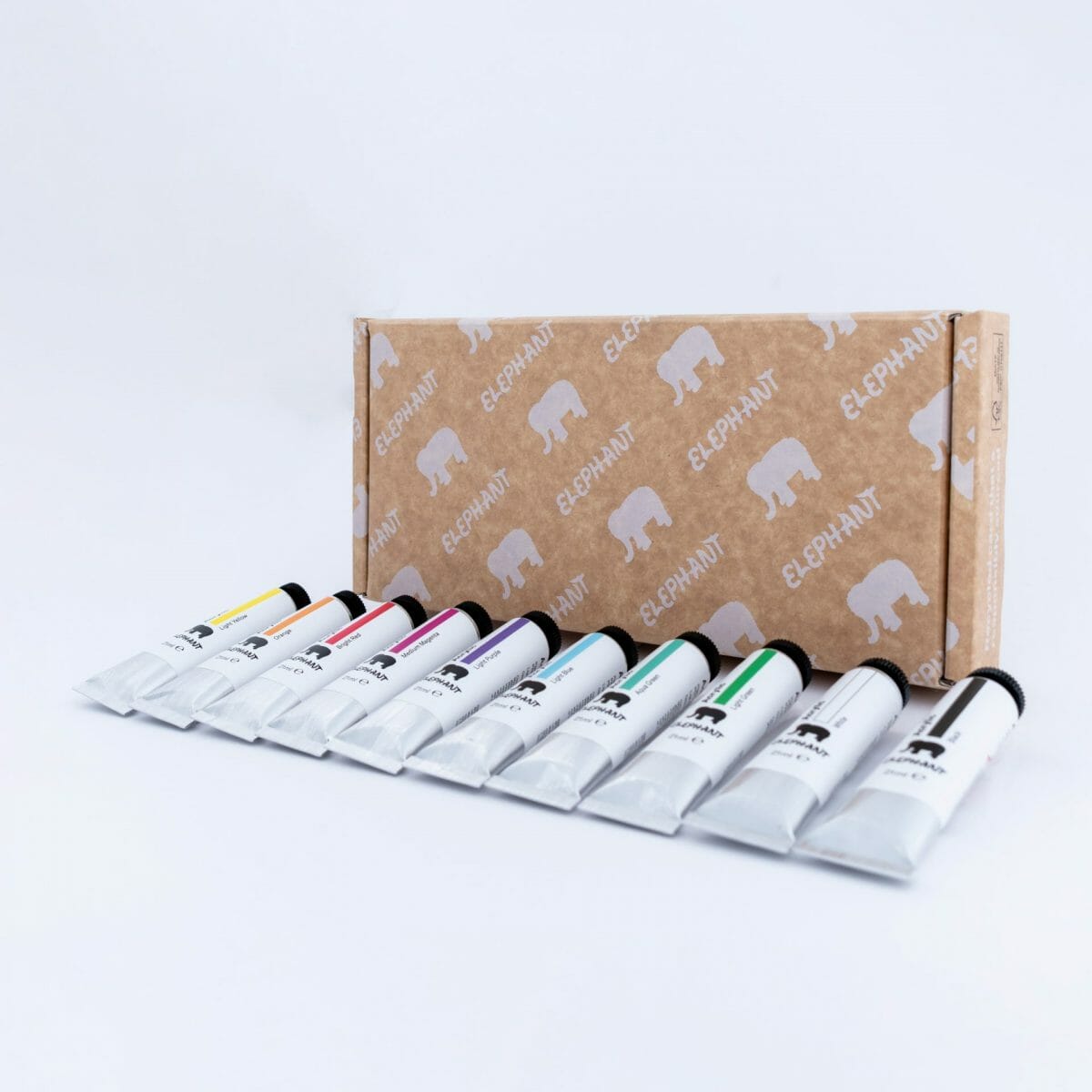 The first item in Elephant's range of eco-conscious art supplies is a beautifully designed set of paints in sustainable packaging. Featuring aluminium tubes and an FSC-certified recyclable box. Go for the vibrant set this Christmas for added festive cheer.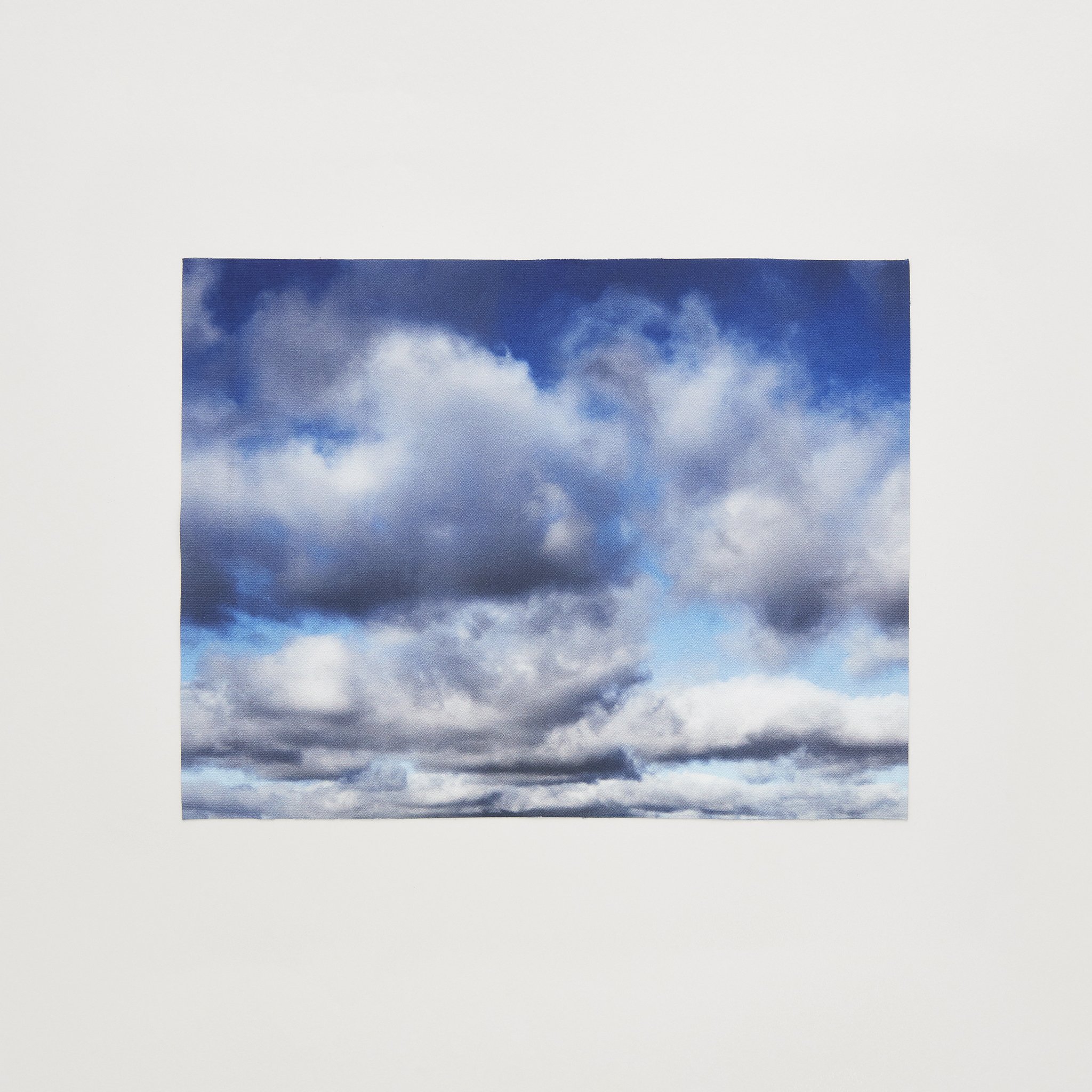 Clean and Tidy
If there's one thing we've all done a lot of during the pandemic, it's housecleaning. Jeremy Deller reminds us of both, with this tea towel embossed with an image of the sky above Avebury Wiltshire, taken during lockdown. This beautiful item uses recycled REPREVE cleaning cloths and proceeds go to the Copenhagen Youth Project.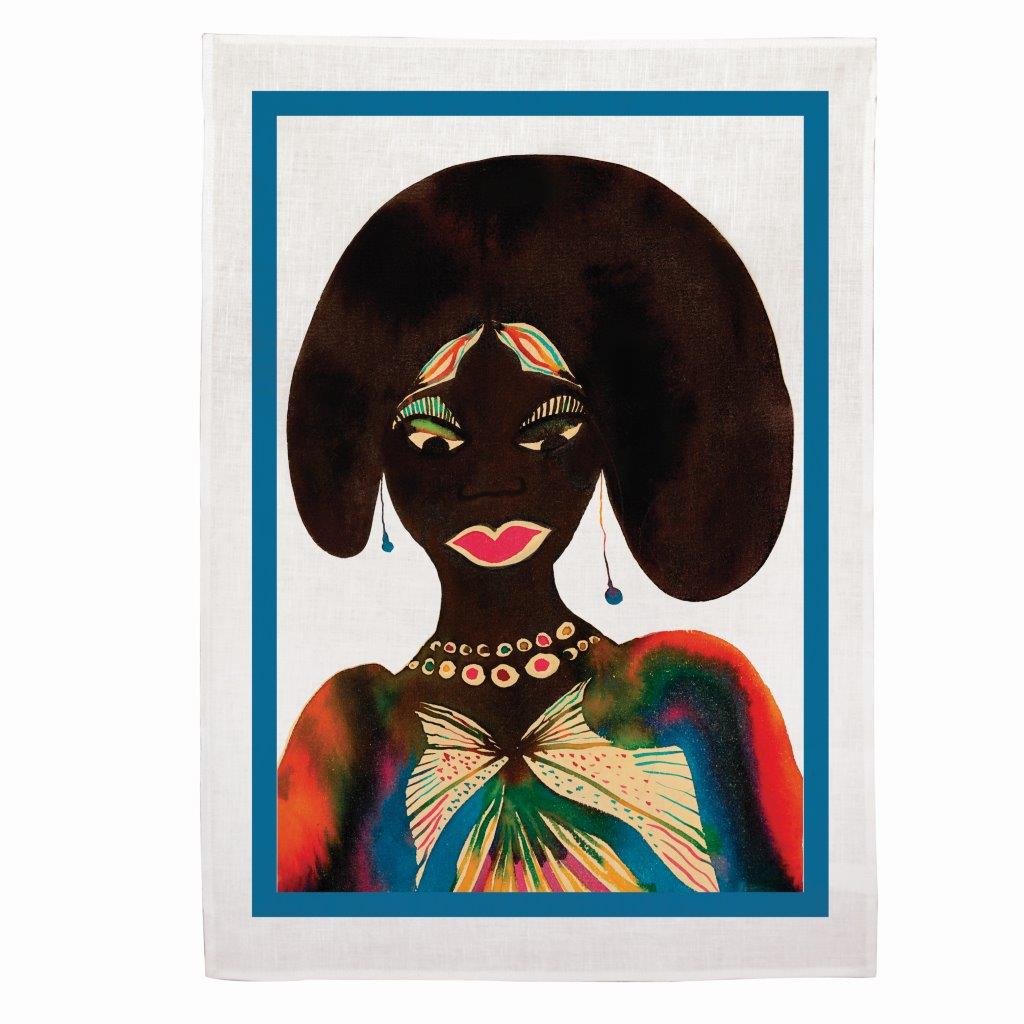 Take Home Your Own Chris Ofili
Most people can only dream of owning an original Chris Ofili painting, but luckily this tea towel is priced slightly more accessibly. It's made from 100% linen and featuring two stunning watercolour portraits by the artist from his 2014 Night and Day exhibition at the New Museum in New York.
A New Art World for a New Year
The White Pube, Elephant's reigning agony aunts, are known for their great ideas. Their pamphlet with Rough Trade Books presents six plans for a new art world, addressing the broken systems that currently keep it afloat. In their words: "The ideas are not radical, and they're not new. They're just six Very Good Ideas that we think you should listen to."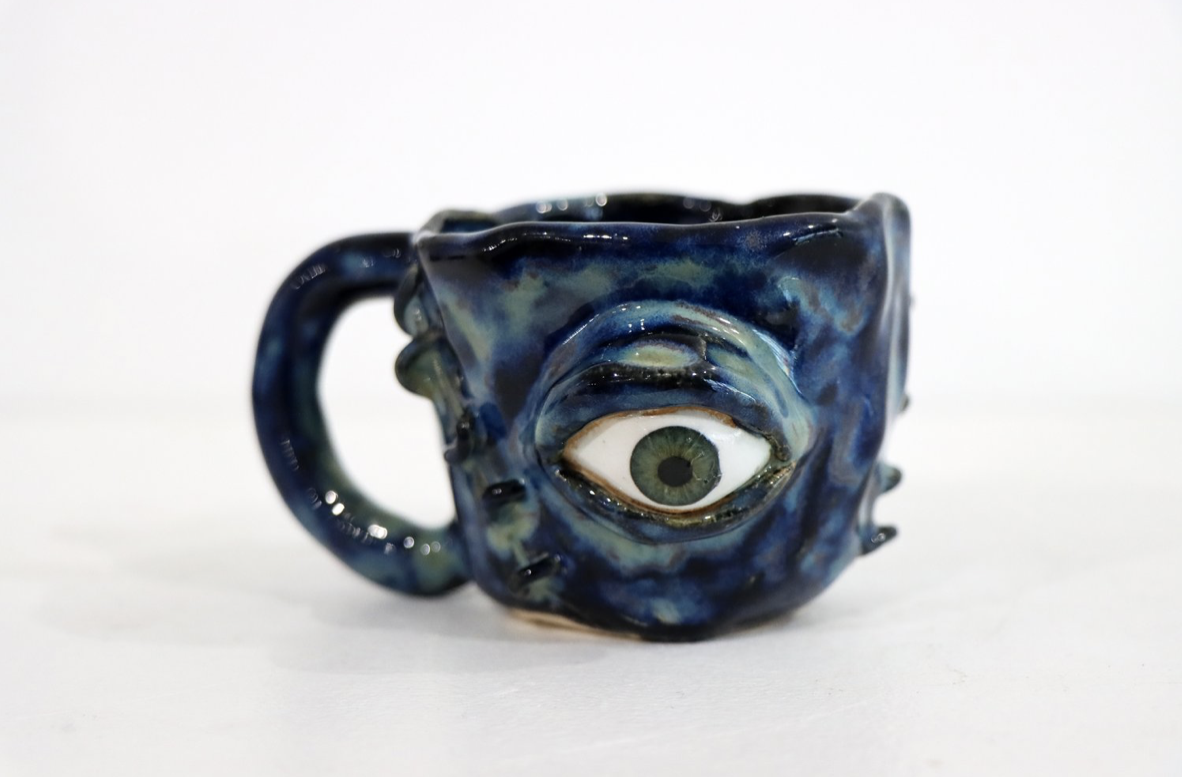 Putting the Fun in Fundraiser
Grab a stunning gift and give to a good cause with Quench's latest fundraiser. The creation of Lindsey Mendick and Guy Oliver, Quench celebrates the emerging creative community in Margate and beyond. Grab a Sarah-Lucas inspired fried egg tee, a cheeky gold gherkin brooch or a unique, monstrous mug.