What We Learned This Week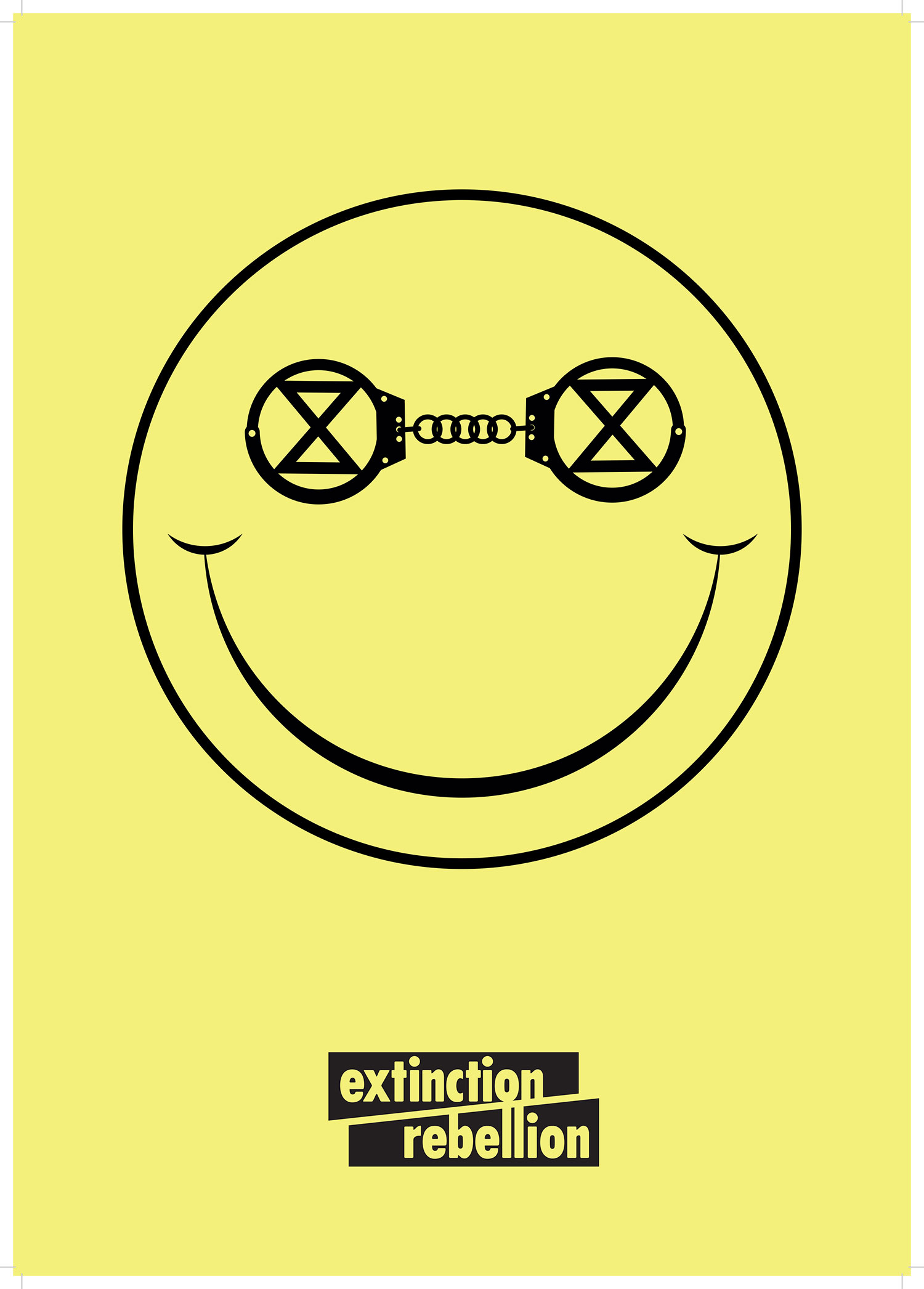 This week, protests have taken place across Central London and beyond as part of the UK Rebellion marches orchestrated by non-violent climate change action group Extinction Rebellion (sometimes shortened to XR). Clive Russell, design director of the London-based studio This Ain't Rock'n'Roll, worked at the helm of the group's volunteer-run Art Group, and told Creative Review that the poster designs "took inspiration from early fifties stuff and Paris 68 stuff, so we wanted to create a font that was deliberately slightly wonky and wood type-like without going down the hackneyed distressed route… We try and make it look strong: I'm a graphic designer, so I don't want lots of wonky, sort of pseudo-punk crap." The designer of the sharpened hourglass symbol seen across numbers placards, banners, flags, posters and more, which existed prior to the formation of Extinction Rebellion, wishes to remain anonymous, though the dedicated symbol site has stated "The circle signifies the planet, while the hourglass inside serves as a warning that time is rapidly running out for many species."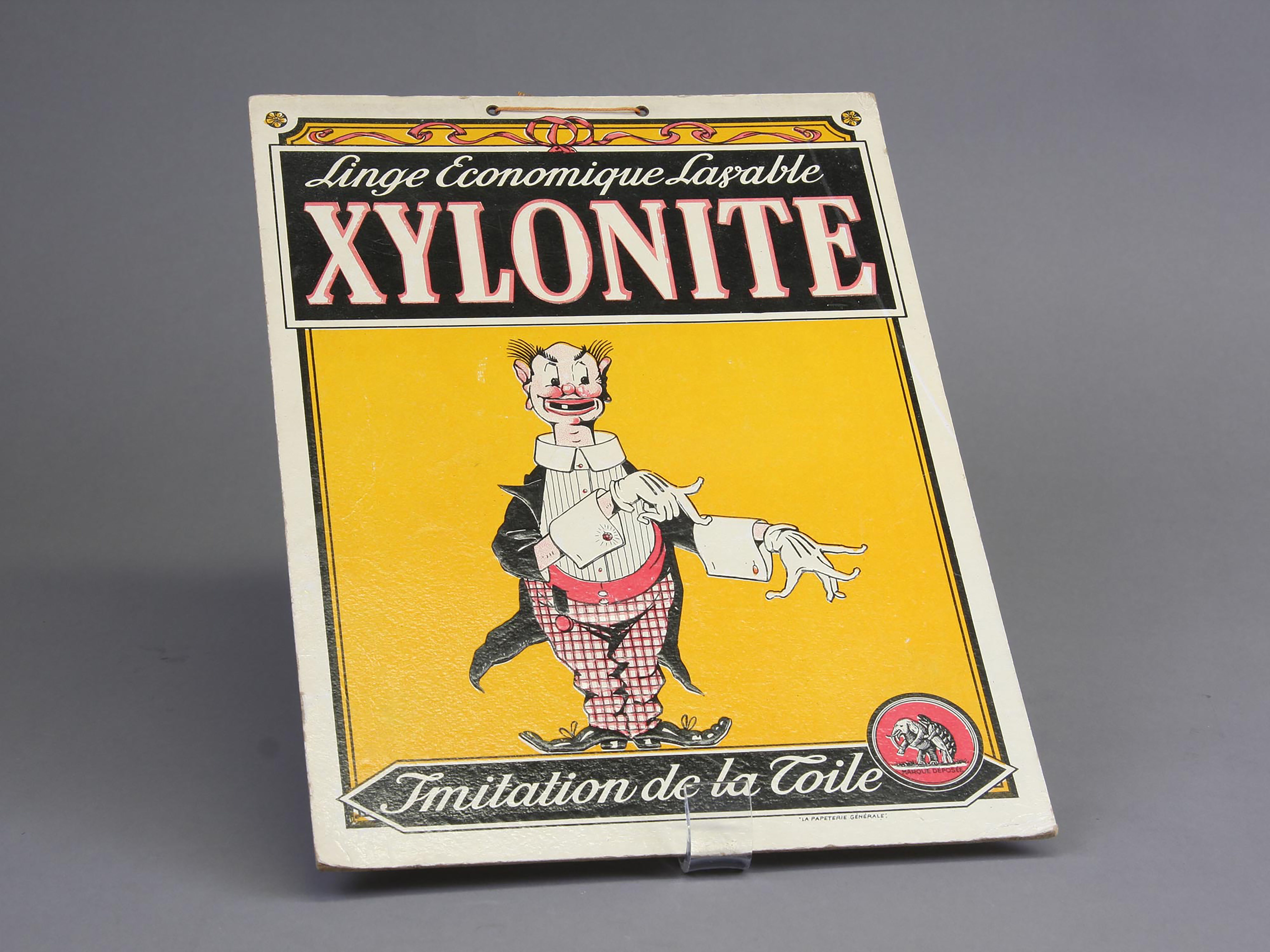 As part of an ongoing series tracing the industrial history of East London's River Lea Valley one material at a time, Bow Arts is showcasing East London's links to the invention of plastic. Turns out that it was in warehouse-strewn Hackney Wick that Victorian inventor Alexander Parkes created Parkesine back in 1865, a precursor to celluloid and one of the world's first manmade plastics. A forthcoming Bow Arts show as part of its Raw Materials series shows plastic's evolution through the 1930s with art deco objects from the Halex brand, and the later years of the British Xylonite Company in Homerton and Hackney Wick. While it might seem an odd time to look at plastic through an artistic, let alone a nostalgic and historical lens, these archival pieces are accompanied with new commissions from artist makers Peter Marigold and Frances Scott and an events programme includes boat tours along the River Lea, plastic recycling workshops and discussions on the future and impact of plastics. Raw Materials: Plastics Exhibition runs from 17 May to 25 August.
Hive, by The Pollination Collective
Arts group The Pollination Collective has created a huge fourteen metre-high sound and light hive installation that looks to highlight the plight of bees. The group—comprised of David Aiu Servan Schreiber, Ugo Schlidge, Pauline Guerier and Sarah Valente—created the piece to raise awareness around the fact that "Bees are essential for the survival of many animal and plant species and 35% of the world's food production depends on the planet's 30,000 species of bees." Alongside the main immersive sculptural piece, the artists will also organize smaller, separate exhibitions, showing how the project was created, and their artwork will then be sold in aid of The Good Planet Foundation, which commissioned the piece. The project is on show at Bois de Boulogne in Paris.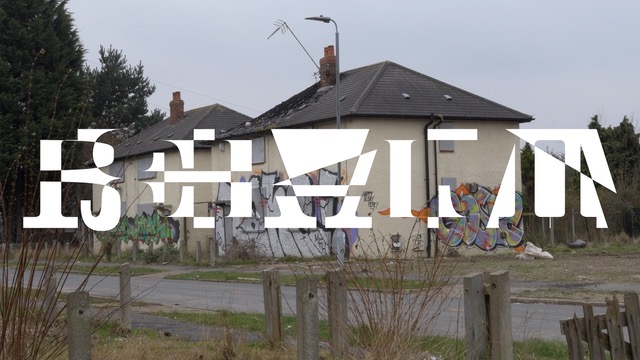 Naturally there's no shortage of Brexit-based art knocking about at the moment, and adding to the growing number of creative responses to what can only be described as this current political shit show is a new video piece by artist Graeme Crowley. Britain Take a Bow runs through footage of a man frantically pedalling on a static bike in a gym, a rather gruesome dog corpse, the Brexit march and more juxtaposed with beautiful, if very browning natural scenery and comfortable suburban drudgery. The piece is soundtracked by both Teresa May's droning and some abstract, disquieting electronic music by Paul Crowley. The typographic treatment that runs through the piece is superb, created by Francesco Corsini. No two viewings will ever look or sound identical, aiming to reflect "the complexity of Brexit and the fractured state of public and parliamentary opinion about its meaning." New content is added every day creating a continually evolving artwork.
Gagosian Gallery has announced that it's to stage a benefit exhibition in Paris to raise funds for Notre-Dame cathedral, which suffered extensive fire damage on Monday the week (15 April). According to ArtNews, the focus will be modern and contemporary art. "Notre-Dame is one of the most widely recognized symbols of the city of Paris and the French nation," Larry Gagosian, the gallery's founder, said in a statement. "I wish to contribute to the reconstruction of this iconic cathedral after watching, with devastation, as it was engulfed in flames." The publication adds that  collectors François Pinault and his son François-Henri have pledged €100 million for the effort, with collector Bernard Arnault pledging a further €200 million. According to The Guardian, France's culture minister says the "most precious treasures" of the cathedral have been saved, including the crown of thorns Catholic relic and the tunic of Saint Louis.
Exhibition of the Week
The Black Image Corporation, conceived by Theaster Gates, Gropius Bau, Berlin, 25 April – 28 July
American artist Theaster Gates has put together a new show at Berlin's Gropius Bau gallery that highlights the works of photographers, Moneta Sleet Jr and Isaac Sutton. More broadly, the exhibition explores the legacy of the Johnson Publishing Company archives, founded in 1942 by John H Johnson, which feature more than four million images and have "contributed to shape the aesthetic and cultural languages of the contemporary African American identity", according to Gropius Bau.
"For this show, I hope to tease out the creation of female iconic moments by Sleet and Sutton and also offer small forays into the lives of everyday people through never-before-seen images from the Johnson Collection," says Gates. "The archives speak about beauty and black female power. Today it seems to me a good time to dig into the visual lexicon of the American book and show images that are rarely seen outside of my community."
Johnson Publishing Company was behind two magazines for black American audiences—Ebony, founded in 1945, and Jet, its weekly counterpart, which started publication in 1951. "The magazines quickly became two of the major platforms for the representation and discussion of black culture," according to the gallery, and provided a platform for discussions around events such as the March on Washington in 1963 as well as under-represented personalities like the first African American astronaut, sports icons and celebrities.
Quote of the Week
"The very word 'masculinity' seems to define a clarity which I resist. I'm not denying masculinity, but embracing it in a much broader sense"
—Brian Dawn Chalkley discusses his watercolour works that oppose binary gender definitions
Instagram of the Week
We Are Büro Büro (@wearebuerobuero)
We Are Büro Büro is an art, illustration and graphic design collective that bills itself as a "creative studio for adorable misfits". While we can't claim to be able to verify the misfit bit, we sure as hell think its work is adorable—characterized by bold lines, bright colours and an almost unfeasible amount of fun.