New York- On May 15th, the Water Street Projects (WSP) presented its inaugural exhibition – EXCHANGE – at the WSA arts space in the heart of the Financial District of New York City. Curated by Zoe Lukov, EXCHANGE features newly commissioned works, performances, and large scale installations by 8 artists: Radcliffe Bailey, Tosh Basco, Raúl de Nieves, Brendan Fernandes, Isabel Lewis, Tuan Andrew Nguyen, Emeka Ogboh, and Ebony G. Patterson.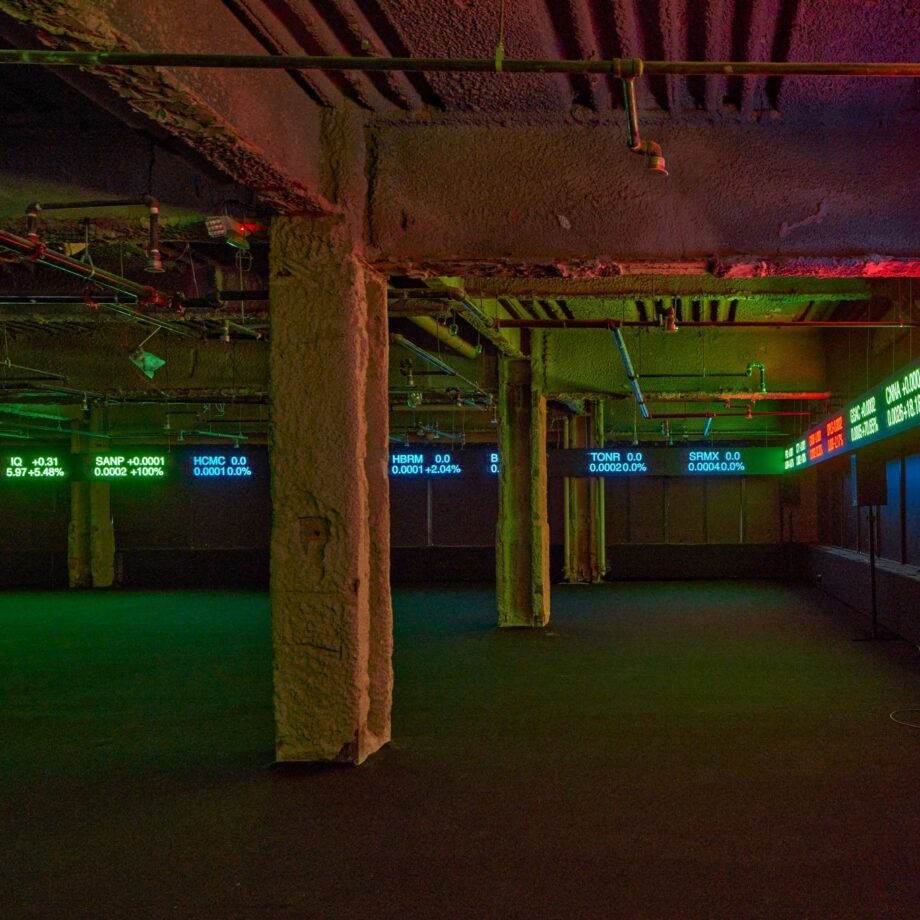 The 80s office space opens up to Radcliffe Bailey's, Windward Coast – West Coast Slave Trade. A sculptural installation that comprises thousands of deconstructed piano keys, a passing boat, and one head that emerges sparkling in the studio light. The keys poke upwards, embodying the ebb and flow of the ocean. Layering on top of eachother, alluding to sound waves and musical rhythms that breathe energy into life and offer escape. Yet, the man is drowning and the boat has passed. As if the keys of a piano were ripped out, there is no sound and the keys lay as objects stripped of agency. We are urged to view the ocean as a site of loss and disappearance, with specific attention to its roots in colonialism, labor and forced migration. Bailey configures moments that are lost to us as a society and draws us closer to the last breath taken by a slave thrown overboard during the Middle Passage.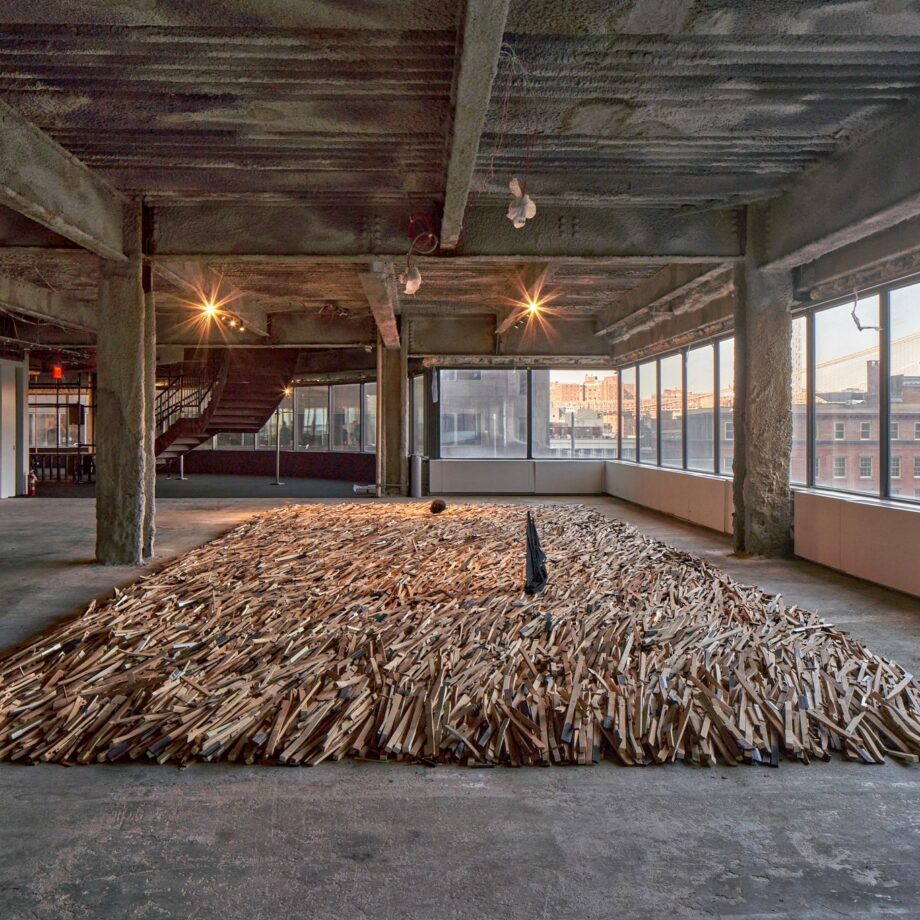 A few paces away, Isabel Lewis presented Hosting Place for Water Street 2123, using choreography, music, spoken word, and scent as medium. The new site-specific installation columns of sets of sea kelp strung from the ceiling, acting as a prototype of an underwater kelp farm, offering an architectural concept for interacting with and reimagining the challenges of rising ocean levels. Using choreography, she moved through the audience in a weaving manner. Through this multi-sensory experience, we were invited to consider alternative ways of coexisting with nature and environmental stewardship. The air was hopeful, flooding the senses and transporting us into an imagined future.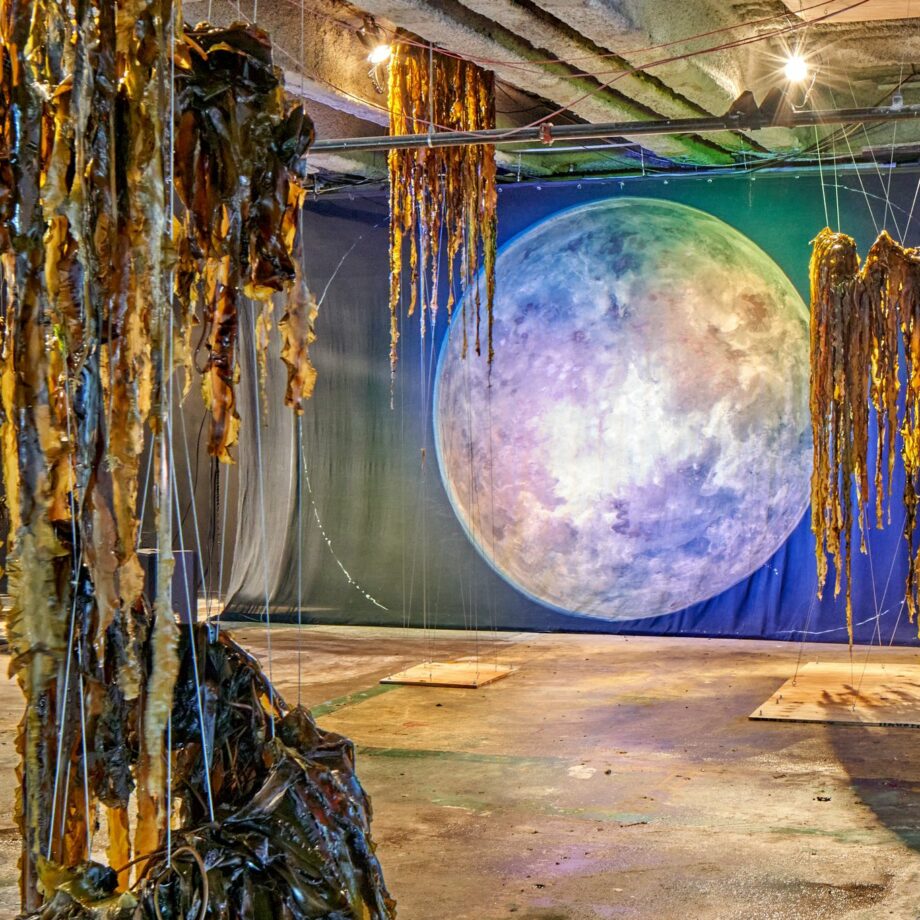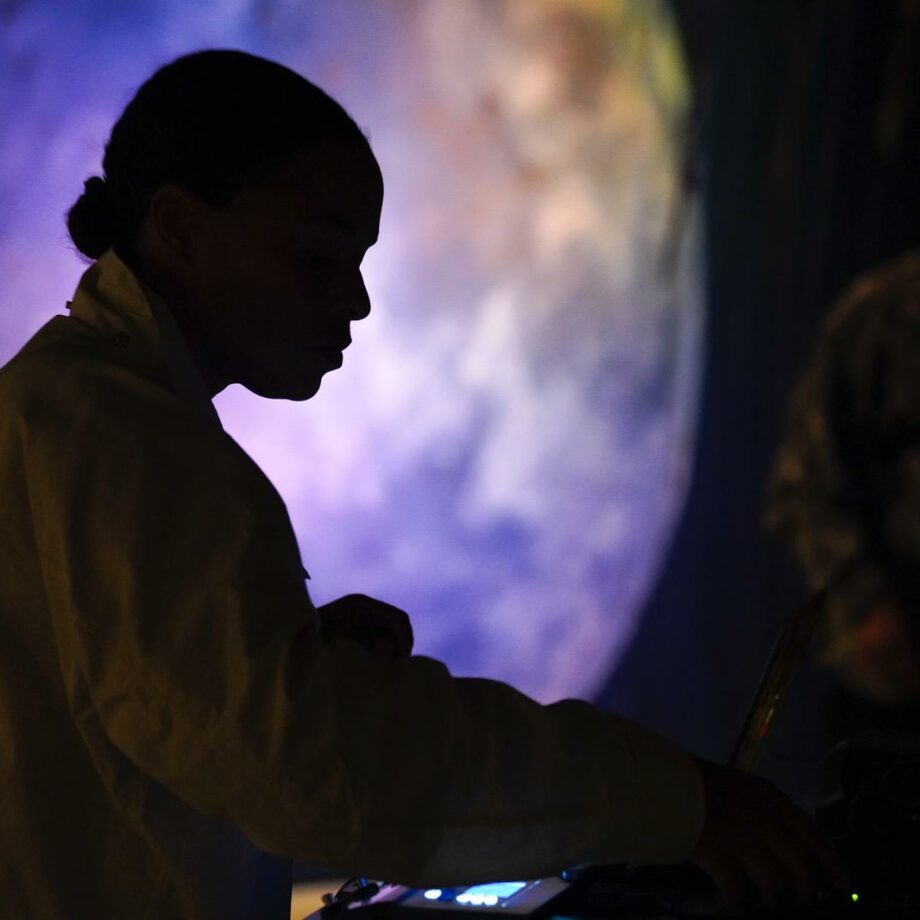 Tosh Basco commenced the evening with a 40 minute performance-painting commission scored by words from Etel Adnan's poem, "To be in a Time of War." Basco physically responds to the poem's language, allowing spectators to bear witness to the process of grief, lack of control, and terror that unfolds amidst the battlegrounds of war.
Spreading white pigment from her hands onto her body, making herself and the stage below her, the canvas. The poem expresses the ambivalence or dissonance of living in relative comfort while others suffer, it explores the terror of violence for others. Basco's movements bring attention to the physical condition of being at war with oneself, one's nation and one's own permanent temporariness.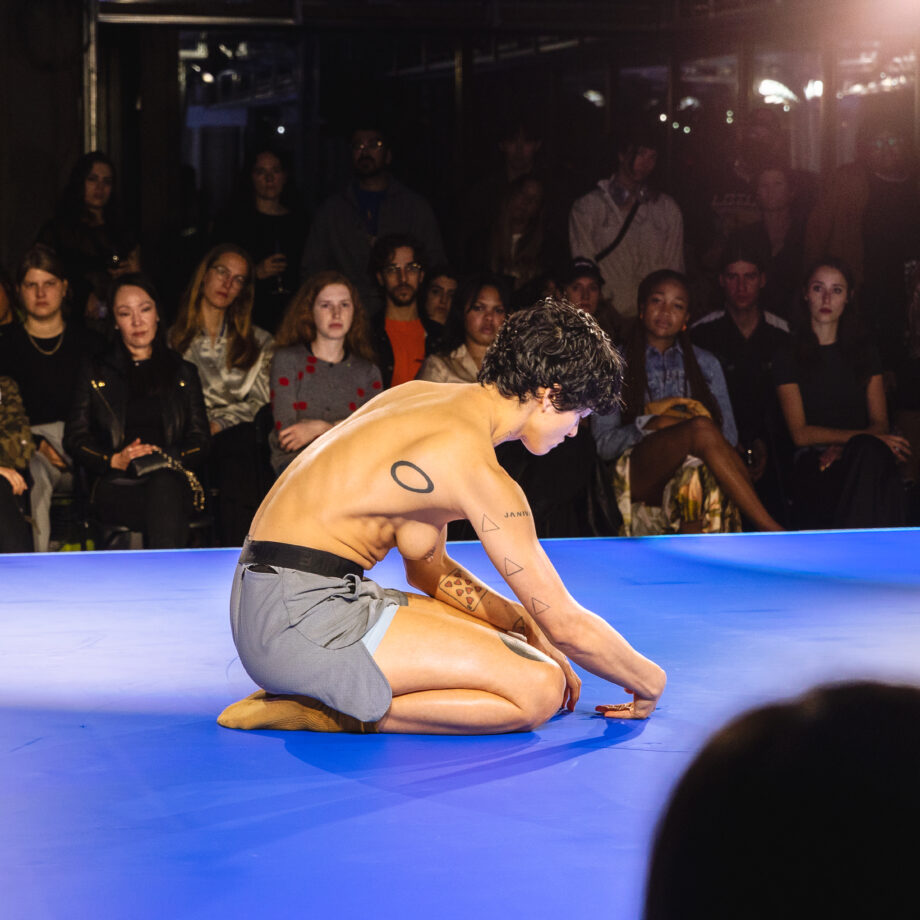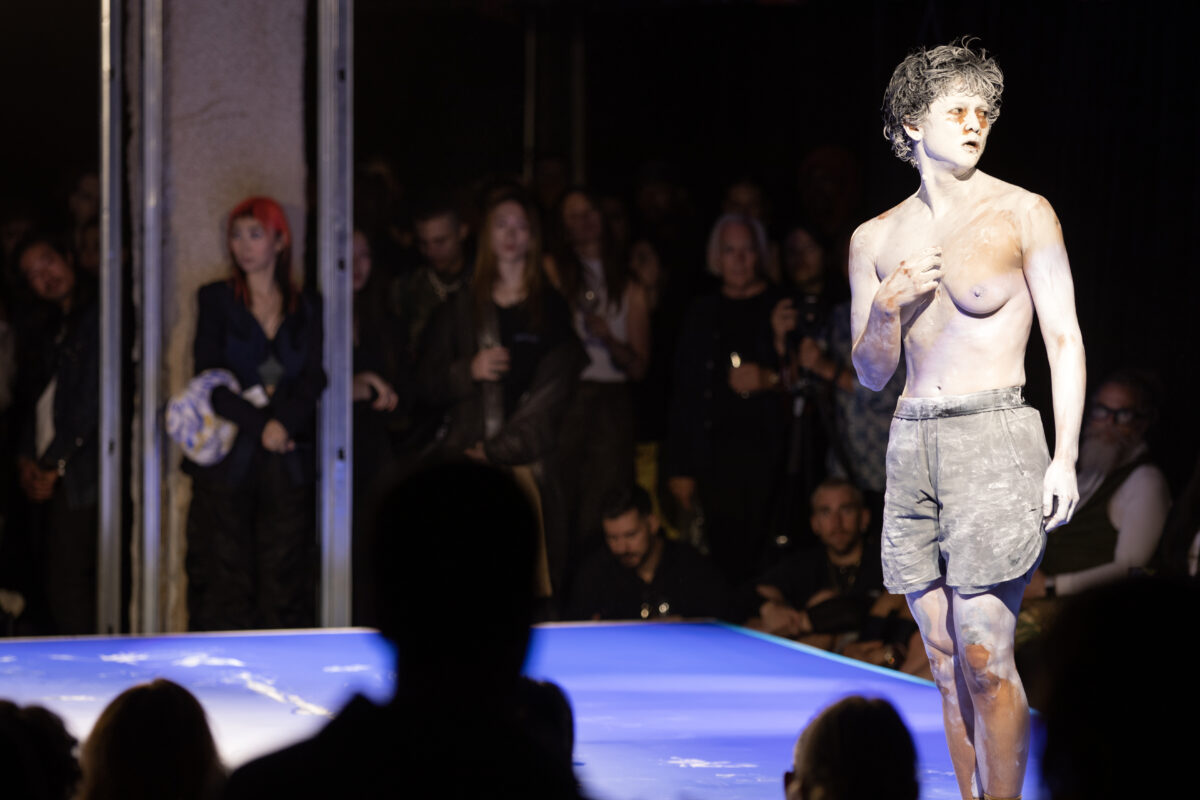 Ebony Patterson's Root and Shrub, Root and Shrubz resonates similarly, consisting of two large floor pieces lying face up on the floor leveled to our feet. Instead of being hung, they rest like a blanket of grass. The pieces are sprinkled with ephemera and adorned with elaborate and embellished garments covered in glitter, sequins, and other decorative materials. Toy cars are scattered, accompanied by guns which are camouflaged by colorful buttons and fabric. While, the essence of flora and fauna twist around these objects almost concealing their presence. These embellishment aesthetics create a stark juxtaposition with the underlying themes of violence, displacement, and social issues that her work seeks to address.
For the closing performance, Brendan Fernandes presented Flashes of Utopia. As pulsing music played live scored by Shaun J Wright, ballet dancers moved in tandem with one another dressed in designs by Kingsley Gbadegesin. The sculptural installation itself operates as a catwalk, dinner table, construction site, and playground hybrid. The dancers' movements and interactions symbolized an image of collective labor and the sculpture itself represented constraints imposed by labor within capitalist systems. As a whole, the performance challenges the consumption-capital exchange by fostering communal experiences, encouraging a departure from consumption, and envisioning beyond the realm of goods and services.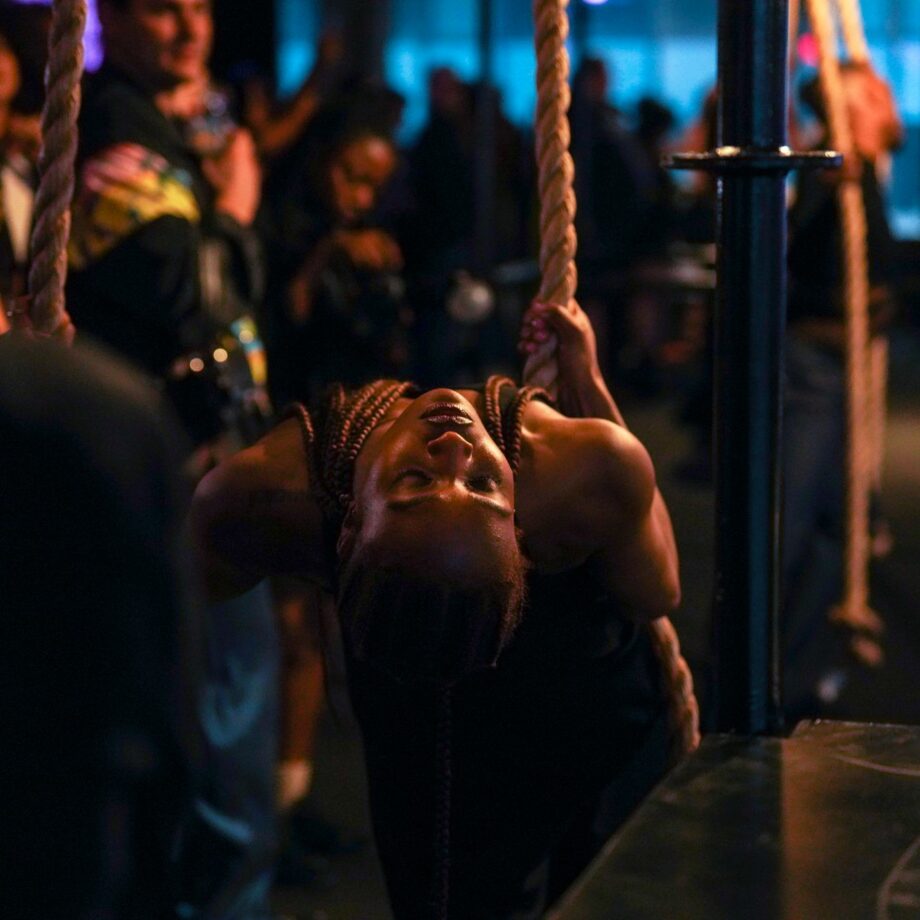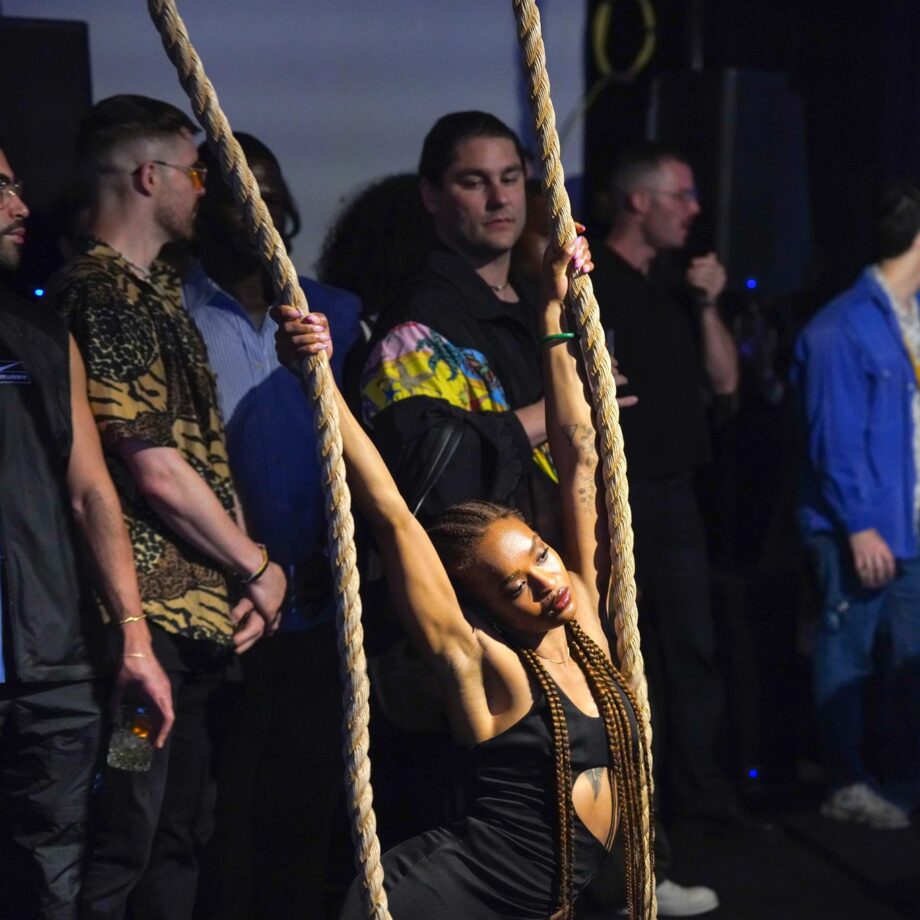 With strategic intent, EXCHANGE disrupts and challenges the capitalist stronghold that is the arm of Wall Street, corporate sectors, and commercial edifices. Each artist featured in this show is attuned to the pulse of our times and wields their creative expressions as a social responsibility. On view until June 11, free and open to the public with performances by Brendan Fernandes every Thursday at 7 pm, this exhibition reminds us that collective and personal histories are a breathing force that shapes our present and will continue to propel us towards the future.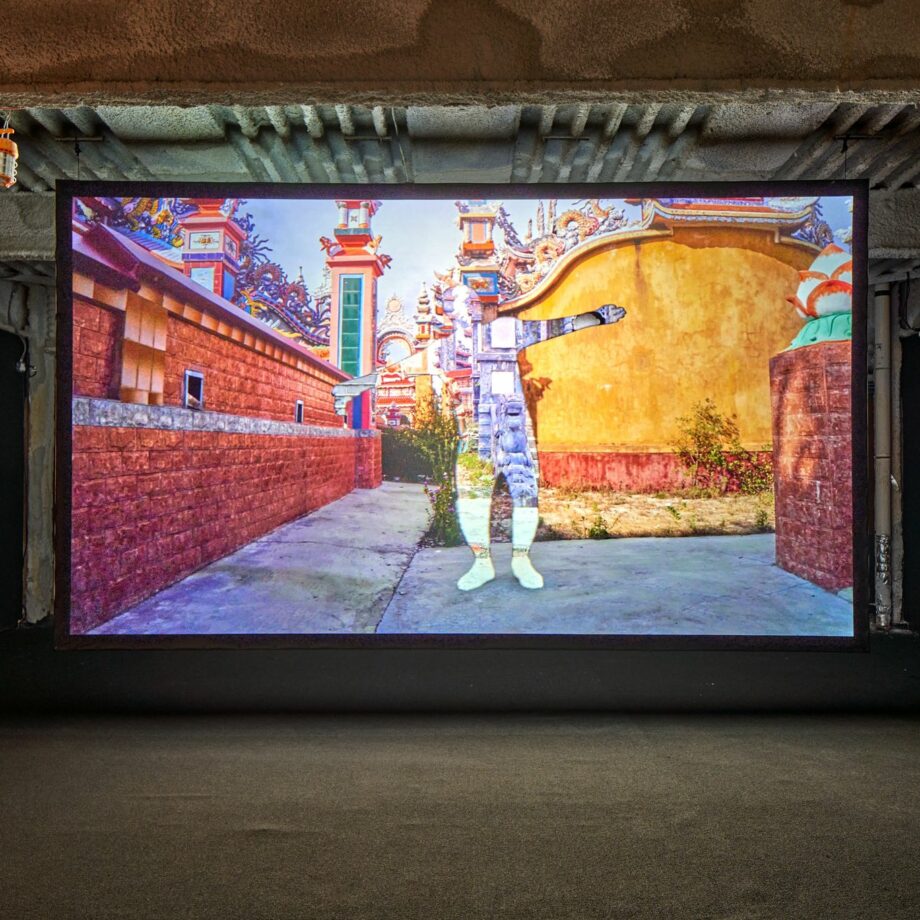 Words by Samaira Wilson