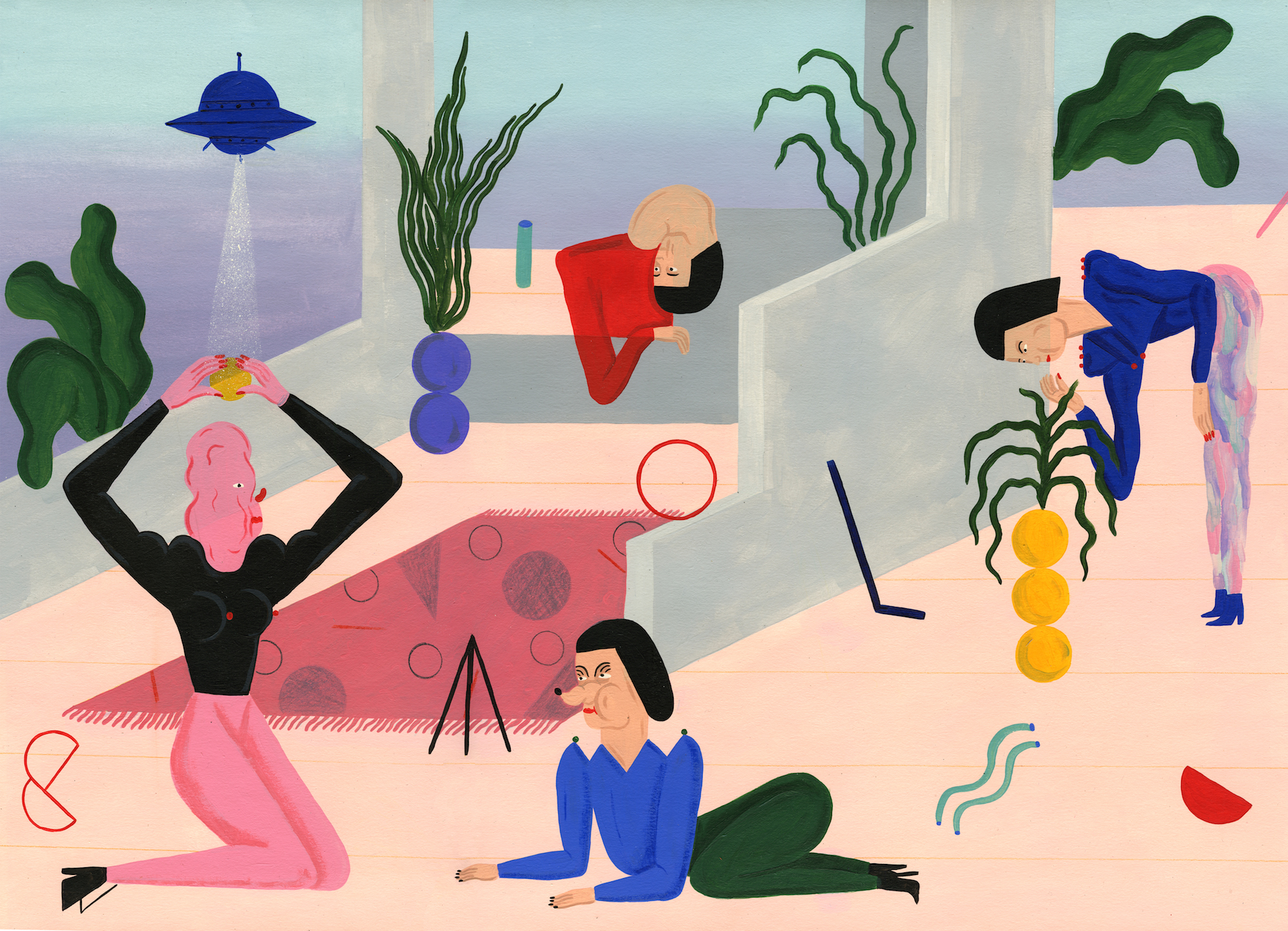 How do we talk about class, and who gets to do it? It's a question that has dogged the creative industries for years. The "C word" has long forged battle lines between artists, authors and commentators, and the debate has only become more heated as it has increasingly moved online. "It's definitely a conversation that gets overlooked," Rachael Allen, the Young Faber poet and academic, reflected in a recent interview. She was lauded for speaking out about the often-invisible ease of those with a safety net, and went on to say, "It's very complicated because I don't want anyone to feel uncomfortable or guilty, but I think the conversations that we need to have will make people feel that way."
The conversation was about class and, more specifically, the careful barriers and rules that must be negotiated in order to survive within the publishing industry. More broadly, the themes discussed in the conversation can be applied to much of the creative industries. The unspoken class signifiers are as present in the visual arts as they are in publishing. In higher education, class is often the elephant hiding in the tutorial room. Though in some ways invisible, it raises its head even in otherwise innocuous conversations. From being asked what school you went to (as if anyone would recognise or care about the answer) through to working two jobs (in order to sustain the same lifestyle effortlessly carved out by your peers), the elephant is there. You notice.
Of course, the arts industry has hardly attempted to conceal its inherent class bias. Instead, these issues are discussed in newspaper columns written by the children of famous journalists, or brought up in panel discussions hosted at the same London art galleries that run internship schemes on minimum wage. "We have a Problem!" cries the arts sector. We are far from finding a solution. 2020 might see us living with the effects of neoliberalism, but the system has grown smarter. These class structures are under scrutiny, and they need to evolve if they are to keep from crumbling. In short: the elite need to get woke.
One of the most visually evident signifiers of this awakening is the women's membership club. These "sacred spaces" offer a utopian Barbie dream house for women to create, network and discuss how best to self-optimize, and how hard to lean in. The Wing launched its first UK outpost in November of last year, greeted with the kind of media fanfare typically reserved for a Taylor Swift album release or Fleabag spin-off season. Created by former political PR Audrey Gelman, The Wing typifies the glossy makeover that membership clubs have received over the past five years. 
Speaking to Into the Gloss in 2016, Gelman discussed The Wing's conception and her aim to create a liberating space for women, inspired by the women's club movement of the late-nineteenth and early-twentieth century. The legacy and significance of these clubs on the history of women's emancipation cannot be overstated. Clubs such as The Female Benevolent Society of St. Thomas (1793) was created by black women to help organize their communities and look after their welfare. Other clubs later went on to promote women's suffrage, as well as the pro-abolition movement. Enter The Wing, which includes a beauty room where women can get a blow-dry or have their make-up done. Memberships start from £2200 a year.
"It's liberation, but only for those who can spare upwards of seven per cent of the UK's average annual income on a membership fee"
Other women-only membership clubs, focused more specifically on the arts, have followed a similar model. Like The Wing, they will happily champion accessibility while creating financial barriers that serve only to exclude. Marguerite London promises its members access to "a 300-strong membership base made up of female professionals who work across art, design, fashion and photography and share a strong desire to lift each other up rather than hold each other back." With workshops given by the likes of Rankin and Maria Balshaw, the stylish Marguerite is no doubt a promising prospect for women looking to meet others working within their industry. The catch? Membership starts at £60 a year to access their website alone. 
Meanwhile, the Association for Women in the Arts (AWITA) asks for women to have a minimum of five years of experience before they can apply to become a member. To find out about membership fees, prospective members must get in touch directly. The growing trend seems to be that women's membership clubs exist only for the few. It's liberation, but only for those who can spare upwards of seven per cent of the UK's average annual income on a membership fee.
In the creative industries, this poses a particular problem. In a recently commissioned research project led by the Sutton Trust, it was found that the average unpaid internship among graduates cost individuals at least £1,100 per month. For young people entering the arts industry, it also promised the lowest average starter salary, with graduates expected to earn £22k a year, compared to £33k in finance and £31.7k in law. If women's membership clubs were originally created with the overall goal of organizing communities, then a whole generation of young women are being left out. Where do they go to find their community?
Frustration has been growing, particularly online. These conversations around inclusivity need to happen, but they are frequently policed by an awkwardness and insecurity around class when they do. All too often, they lead to nothing more than hand wringing and inaction. This passivity allows for the system to self-perpetuate, with urgent issues left untouched and unchecked. Museum curator Danielle Thom and journalist Imogen West-Knights were fed up of having the same cyclical conversations online, and felt as if they were tweeting into the moral abyss about the ills of the art world. I felt the same way, and was acutely aware that there were few spaces offline where those working in the precarious creative industries could share experiences and network. 
There is a privilege that comes with having a few followers online and a relatively secure job in London. When I finally achieved some of this security for myself, it also meant that there was little excuse for me to sit back and leave my memories of precarity behind. I wanted to use those privileges to create an alternative to the membership clubs that I, and people like me, would likely never be able to join. And so, over a pint in a pub, The Thing was born. It is a free-to-access membership club, made for self-identifying women and non binary people working within the precarious creative industries. The idea is for the community to grow organically, with meet-ups and panels. Our long term goals include expansion outside of London. After all, we can't talk about class in the arts without directly confronting the fact that the London bubble plays a huge role in upholding these structures.
It's a small way of helping, yet it feels more needed than ever. Women's membership clubs have been co-opted into a culture of exclusion, and now is the time to create something that stands firmly in opposition to these principles. Because if they only support those who can afford to access them, they leave behind entire communities who deserve as much of a foot in the door as their better-off counterparts. The Thing isn't a simple answer to the problem, but I hope that it can offer some of the communal solidarity that our industry so desperately needs.
Sign up to The Thing here. All illustrations by Stefhany Y Lozano; read our interview with the artist here.