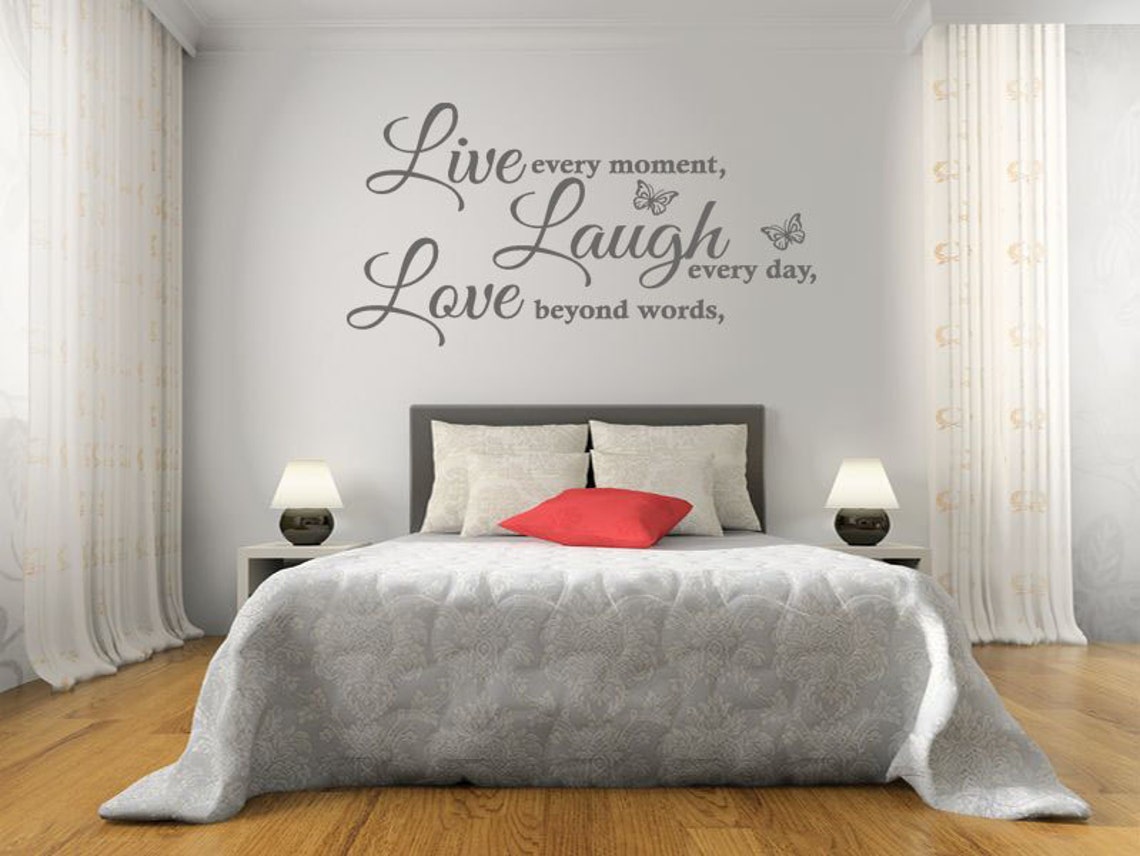 "Cheugy" made its way into the Collins English Dictionary in 2021. An amorphous term used to describe something that is "the opposite of trendy", "cheugy" came to encompass everything from pumpkin spice lattes to millennial girl-boss energy. It represented a non-ironic embrace of familiar and mass-produced items, as seen in everything from inspirational Instagram captions like "Life's a beach" to the favouring of chevron prints and Herbal Essences shampoo.
As discussions of "cheugy" mushroomed in contemporary discourse, one phrase emerged as its undisputed high-water mark: the "Live, Laugh, Love" aesthetic. Whether gracing suburban living rooms on driftwood plaques and shabby-chic photo frames, or infusing the Facebook pages of Boomer "wine moms", this phrase has the ability to polarise opinion more than any political flashpoint.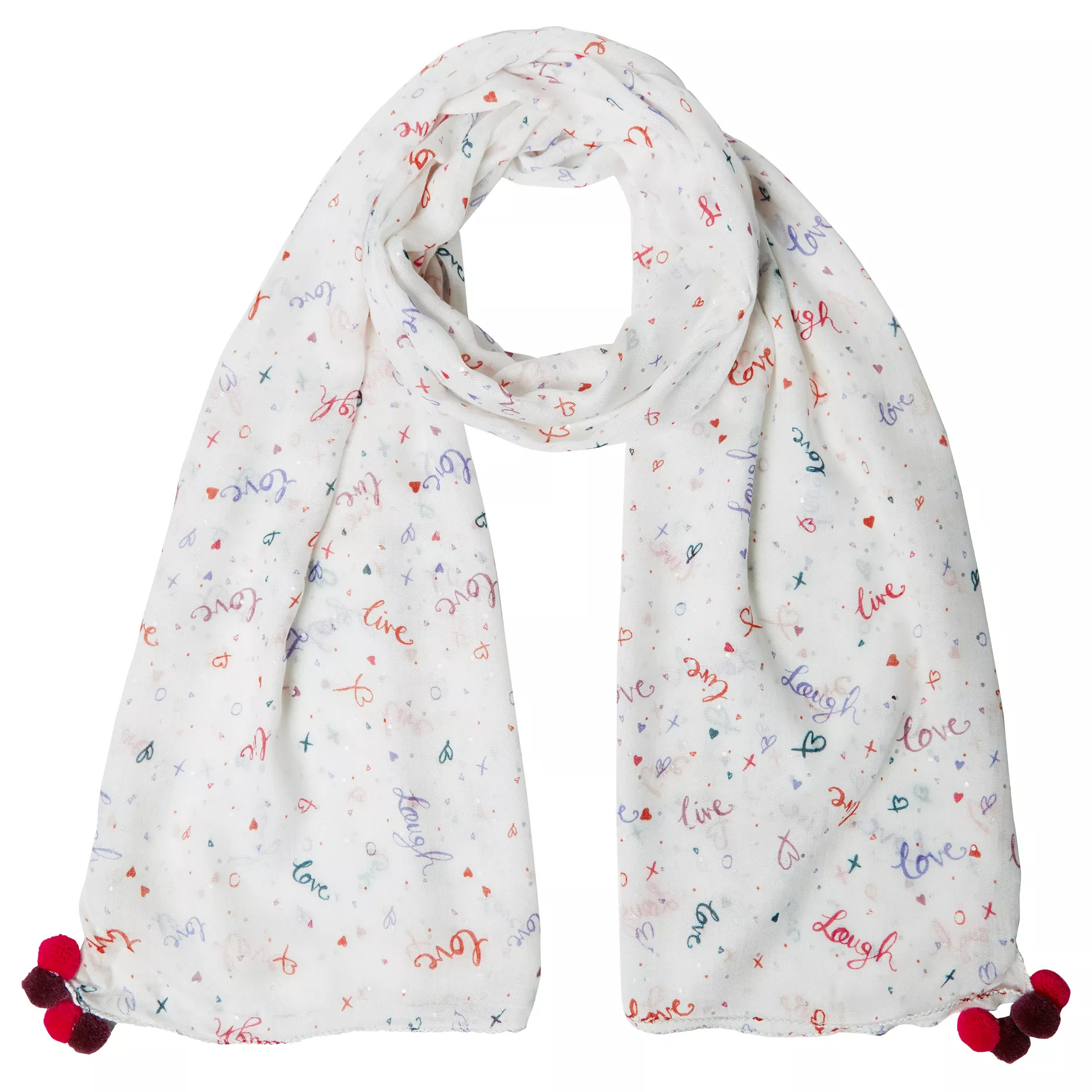 Often misattributed to Ralph Waldo Emerson, the saying actually has its roots in Iowan poet Bessie Anderson Stanley's 1904 poem Success, which opens: "He has achieved success / who has lived well, / laughed often, and loved much." It found popularity over a century later. According to Google Trends, worldwide searches for "Live, Laugh, Love" took off in 2004 and peaked between 2008 and 2012.
"The 'Live, Laugh, Love' revival could come around sooner than we think. Its simple positivity might even resonate in this era of continuous crisis"
"The phrase served as a really snappy way of reminding consumers of what they deemed the most important things in life, and it's no coincidence that this aligns with times of financial instability worldwide," says Cassandra Gagnon, Interiors Analyst at WGSN. While the feel-good message of "Live, Laugh, Love" appealed in times of economic hardship (overtaking plucky wartime proverb "Keep Calm and Carry On") so too did the medium on which it was often found.
In the wake of the 2008 recession, consumers sought inspiration for affordable interior design on image-based inspiration sites like Pinterest and craft-focused e-commerce stores such as Etsy. Prints bearing motivational slogans in cursive type, and wooden cut-out words like "dream", "family", "joy" and "blessed" were marketed as an easy way to make a house a home. "Live, Laugh, Love" found its true calling in the form of easy-to-produce and relatively cheap-to-buy word-art decor, attractive for its accessibility in terms of both price and content.
Today, Etsy stocks more than 8,000 "Live, Laugh, Love" products, while Wayfair's offering exceeds 280,000. These furnishings sit cosily alongside other word-art adages, such as "The snuggle is real", "It's a pug life", and "Donut worry be happy".
Burgeoning wellness trends also influenced the ascent of "Live, Laugh, Love". "The 2000s was a time of new-age self-help and spirituality," says Biz Sherbert, Culture Editor at marketing agency The Digital Fairy. "Surrounding yourself with inspirational quotes seems in line with this cultural moment, which encouraged positive, affirmative thinking." But while attracting #goodvibes, "Live, Laugh, Love" also attracted a considerable amount of hate.
"Whether gracing living rooms on driftwood plaques, or infusing the Facebook pages of Boomer 'wine moms', this phrase polarises opinion"
KnowYourMeme.com sums up" Live, Laugh, Love" as a catchphrase associated with "basic culture", derided as a "generic, shallow motto one should avoid". Definitions on Urban Dictionary go harder: "A trite phrase shallow women stencil onto their bedroom walls after seeing a DIY segment on the Rachael Ray Show" reads an entry from 2011. The popular meme prompt, "When u walk into someone's house and see a 'Live, Laugh, Love' sign…" has inspired numerous responses, from Randy Jackson's "it's gonna be a no from me dog" to a grimacing Kier Starmer in the House of Commons.
Sylvia Sierra, sociolinguist and author of Millennials Talking Media (2021), believes that the internet backlash against "Live, Laugh, Love" derives from its triteness: "It seems inauthentic, and authenticity is something younger people, especially, value a lot when it comes to their online content."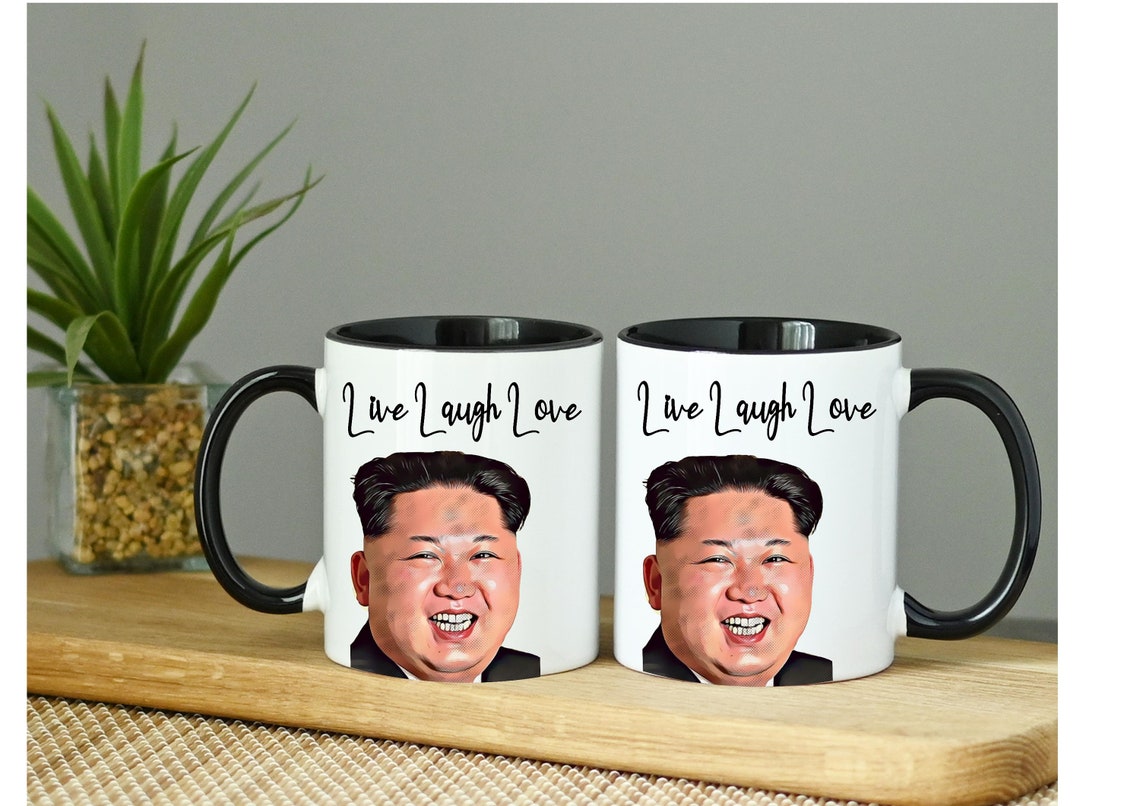 Sierra continues: "For people who are online on Twitter and reddit, places where there's a lot more 'real talk' about the news and what's going on in the world, the whole idea of 'Live, Laugh, Love' is laughable. It's almost like an opiate of the masses, toxic positivity kind of thing, this idea of just 'Be content with your lot in life and don't struggle for anything better'."
The irony is not lost on TikTok. In response to a proposal in early 2020 to replace the phrase with "alive ahaha fuck", thousands of creatives filmed themselves painting, embroidering and even tattooing the suggested alternative (with some creations purchasable on Etsy).
"Etsy stocks more than 8,000 'Live, Laugh, Love' products, while Wayfair's offering exceeds 280,000"
Last summer, @bigkidkarleigh's exasperated question, "How am I supposed to live laugh love in these conditions?" became the soundtrack to thousands of TikToks in which users lamented their problems, from the trivial to the political. The phrase's alliterative flow also makes it a prime template for wordplay: "Live, Laugh, Lateral Flow" proliferated during the pandemic, while niche renditions include "Ableton Live, Ableton Laugh, Ableton Love", in reference to the music-making software.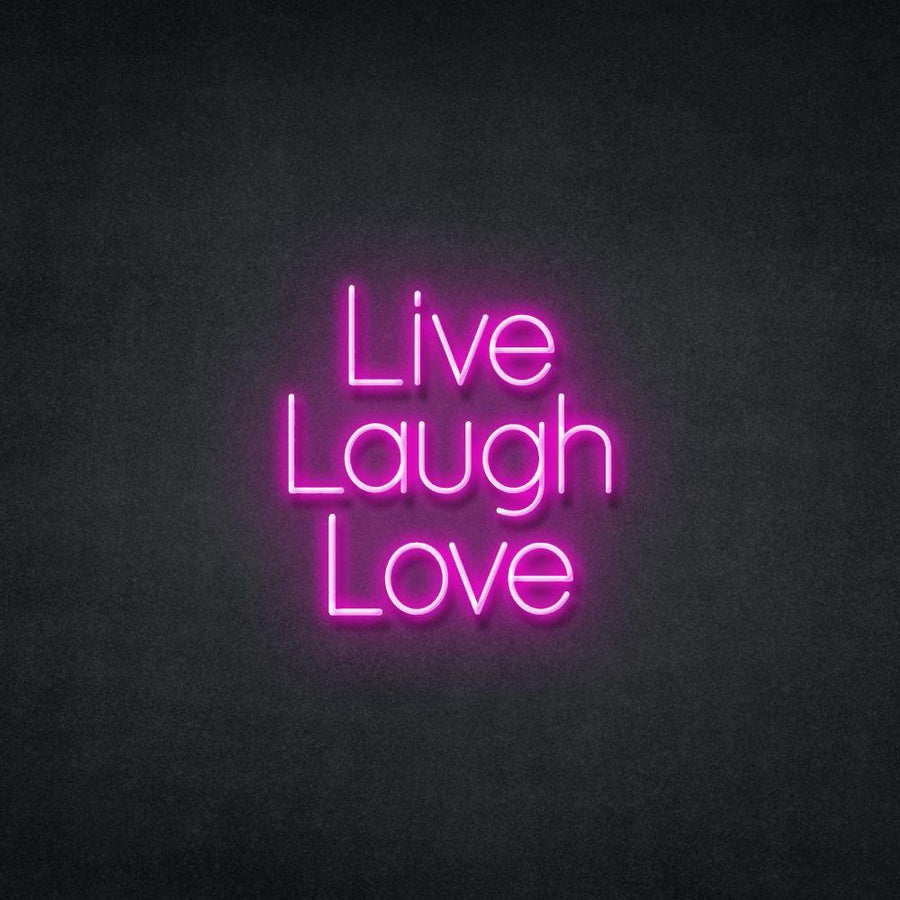 Its irresistible memeability has only given the motto more life. And when it comes to the "Live, Laugh, Love" design trend, Gagnon believes it'll cycle back in the same way other vintage aesthetics have, citing the resurgence of 'cottagecore' as an example. "From needlepoint pillows to toile prints, it's composed of things that were appreciated by our grandmothers, basic to irrelevant for our mothers, and now have made their way to ironic, with Gen-Z's genuine love of them," she says.
The "Live, Laugh, Love" revival could come around sooner than we think. Sherbert believes the expression's simple positivity might even begin to resonate in this era of continuous crisis. "I think "Live, Laugh, Love" will be ironically reproduced by trendsetters, but the mindset will actually take deeper roots," she says. "It's kind of an infectious way to approach the world, once you let yourself get into it. After all, who doesn't want to just live, laugh, love?"
Madeleine Pollard is a Berlin-based journalist specialising in culture and current affairs
Elephant's Contemporary Classics
Our writers go deep on iconic moments of recent visual culture
READ MORE