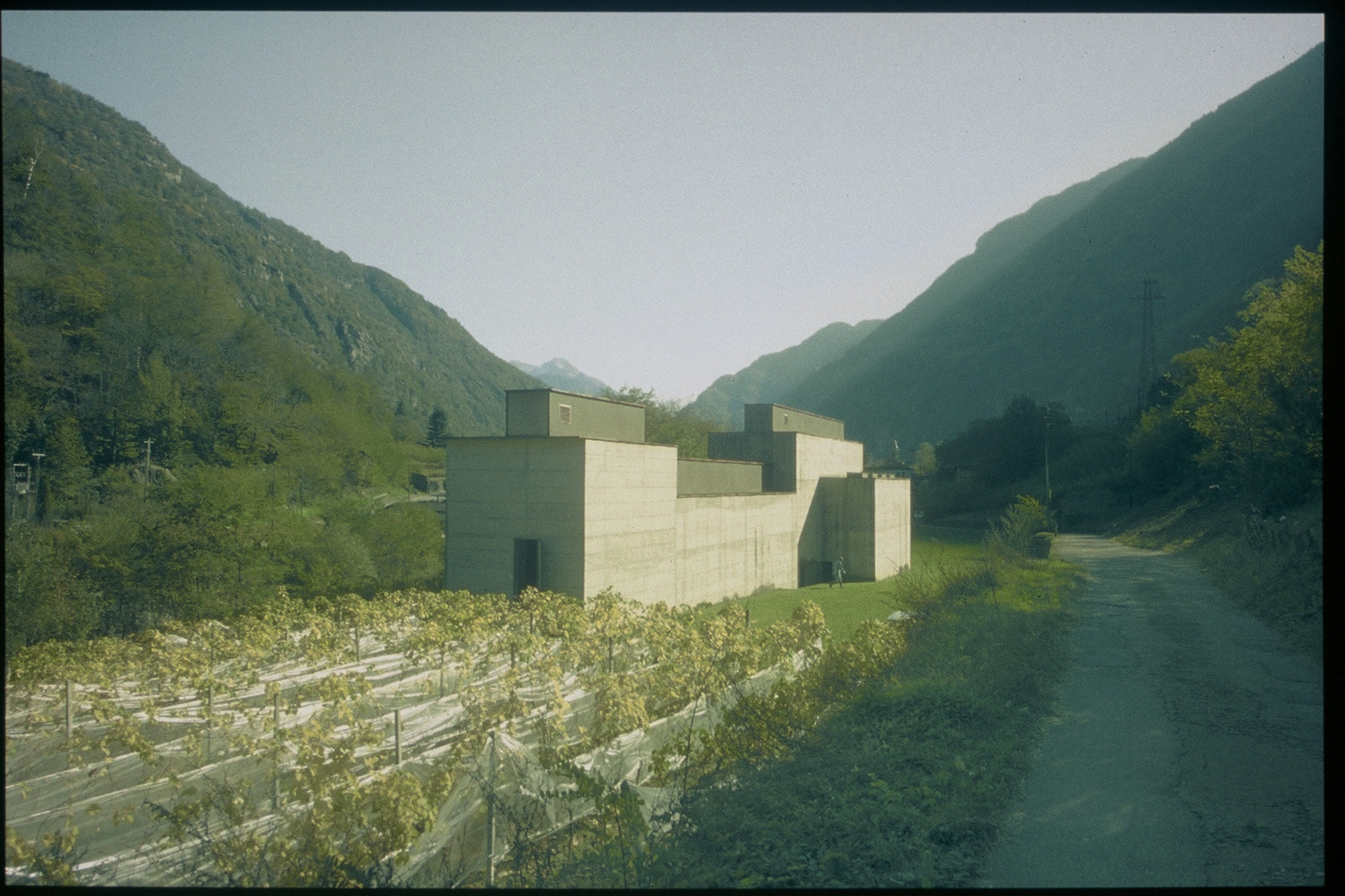 What
In the rustic, vineyard-dappled valleys of Ticino, southern Switzerland, broods one structure that resembles almost nothing else. La Congiunta (Italian for 'conjoined') is a gnomic assemblage of geometric forms, somewhere between a brutalist church and an Adolf Loos mausoleum. Built in striped bands of severe grey concrete, it has both a palpable physical presence and a mystical lightness, as if a projection spectrally overlain on the Alpine landscape.
Inside, the heavy material is lit by a narrow skylight. Several dozen works by the late Zürich-based sculptor Hans Josephsohn loom out from the walls. La Congiunta was designed in 1992 by the Swiss architect Peter Märkli, and it remains his most famous work. It is unattended, but can be accessed by borrowing the key from an osteria in the adjacent village of Giornico.
Who
Born to a German-Jewish family, Josephsohn moved to Switzerland aged 18, in order to flee fascist persecution in Florence; he remained in Zürich for the rest of his long life. He quickly alighted on the style and method that would make him one of Switzerland's most prominent post-war artists. Using friends and relatives as models, he would shape smudgy sculptures in plaster, taking care to leave the flaws and grooves of his own hands. Though based on individuals, his works resemble less portraits than meditations on form, with an earthiness that suggests something dug up in an archeological excavation.
Zürich-born Märkli befriended Josephoshn as a student in the 1970s, and commissioned him to create artwork for his own projects. When Josephsohn commissioned a small museum to house some of his own works, Märkli was the natural choice. Noted for his devotion to classical forms and the severity of his style, Märkli's limited built oeuvre is contrasted by his huge repute as a paper architect, with highly-valued drawings and models.
"It's rare to see a museum designed with such close dialogue between its architect and the art within"
Where
From the venerable Foundation Beyeler to the just-opened Kulturstiftung Basel H. Geiger, Switzerland boasts a plethora of modern and contemporary art museums—in no small part, it must be said, due to the correlation between art collectors and the tax-shy international rich. Surrounded almost entirely by Italy, Ticino is the only one of the Alpine country's cantons to use Italian as a first language. Although less known than the German and French-speaking regions, it is no slouch when it comes to art institutions, with other sites of interest including the artistic route through the Valle Verzasca, the Mecrì Museum Foundation outside Minusio and the Fondazione Ghisla in Locarno. La Congiunta's location in tiny Giornico, near the remote centre of the canton, is the sort of place where centuries can seem to peel back.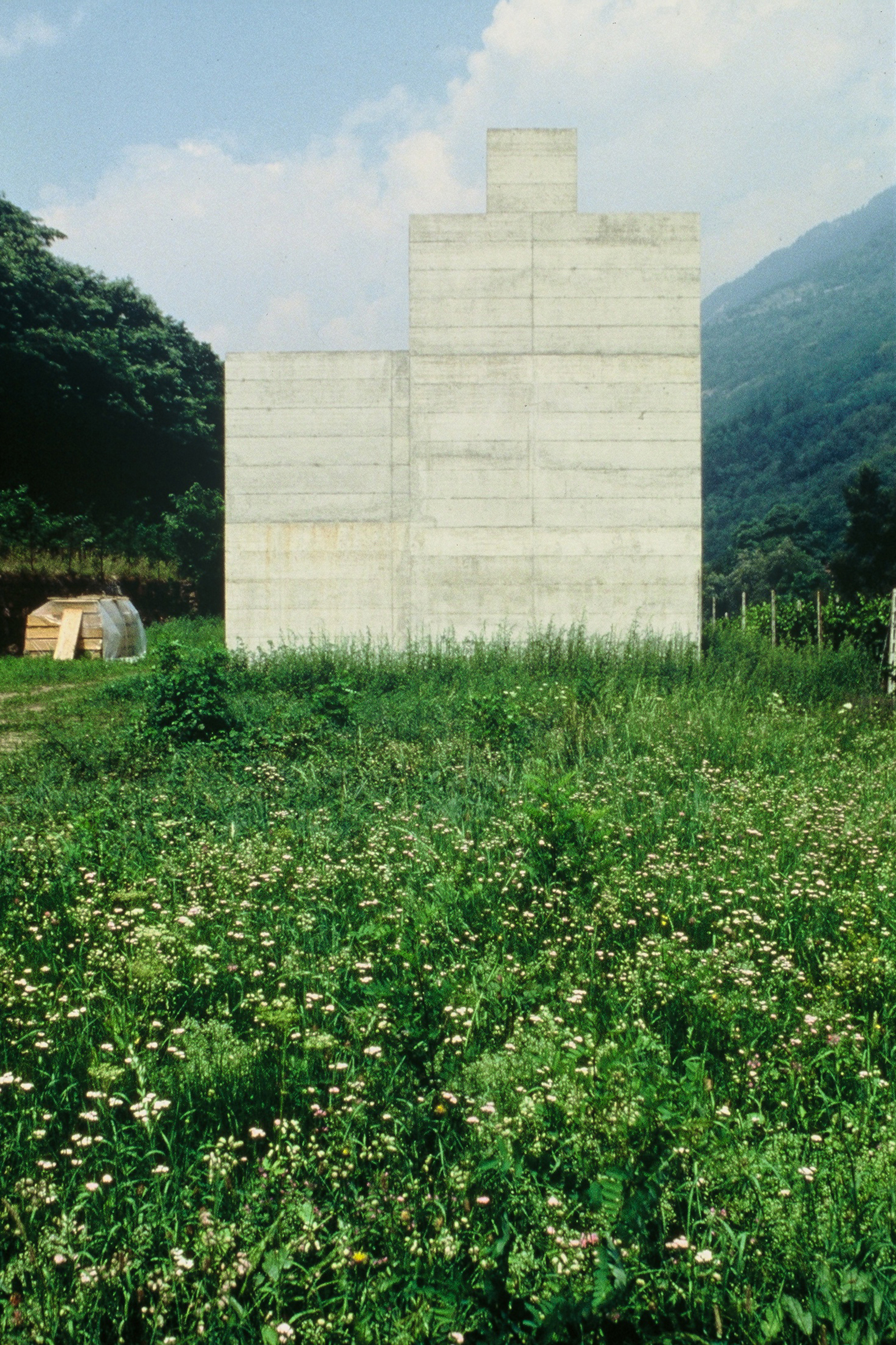 Why
For a start, it's difficult to underestimate the excitement of the approach to La Congiunta—what other museums require you to wield the key yourself, let alone allow you to enter unaccompanied? And Märkli's scheme allows for a truly unmediated experience with Josephsohn's art, whose worn cragginess works well against this mountainous backdrop. It's rare to see a museum designed with such close dialogue between its architect and the art within, the product of a mutual understanding between both actors.
"What arose," reflected Märkli on the project, "was not a total work of art, but rather a work that reflects on the ways in which sculpture and architecture might define each other without glossing over the divide that, since the Renaissance, has separated the two spheres." In La Congiunta, he succeeded in conjoining art and architecture once more.
All images courtesy La Congiunta