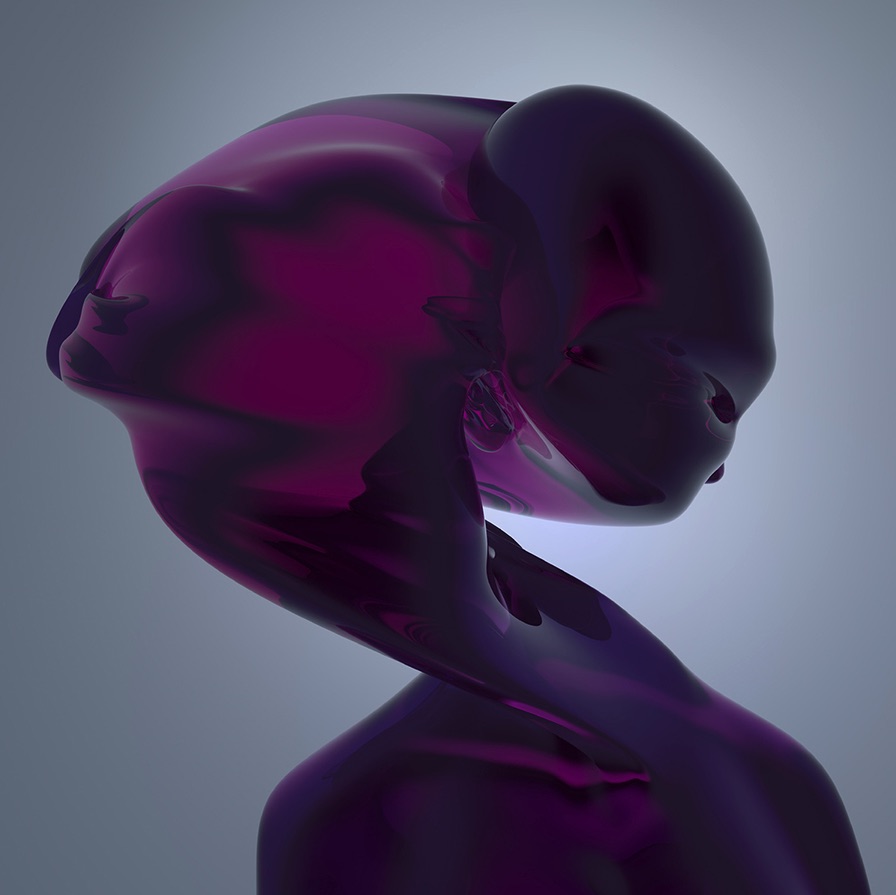 London-based graphic artist and fictions designer Manuel Sepulveda has been working under the alias Optigram since 2008. For many years he's been closely associated with dubstep pioneer Kode9's Hyperdub label, designing record sleeves for artists such as Scratcha DVA and Ikonika, while also working on Rephlex, Warp and Planet Mu label releases.
Sepulveda edits the futurist print journal After Us, which explores art, science and philosophy, and is the co-founder of Strange Machine, a production company supporting non-conventional creative film practices. In 2020, Optigram's work for Hyperdub was exhibited as part of Electronic, the London Design Museum's exhibition on dance-music culture, while a retrospective of his print and animation work is being shown at Frankfurt's Museum of Modern Electronic Music in 2021.
For Loraine James' forthcoming second album on Hyperdub, Reflection, Optigram has created a sculptural form rendered in translucent purple for the record sleeve, an abstract, liquid-like aesthetic to complement the year's most anticipated dance-music release.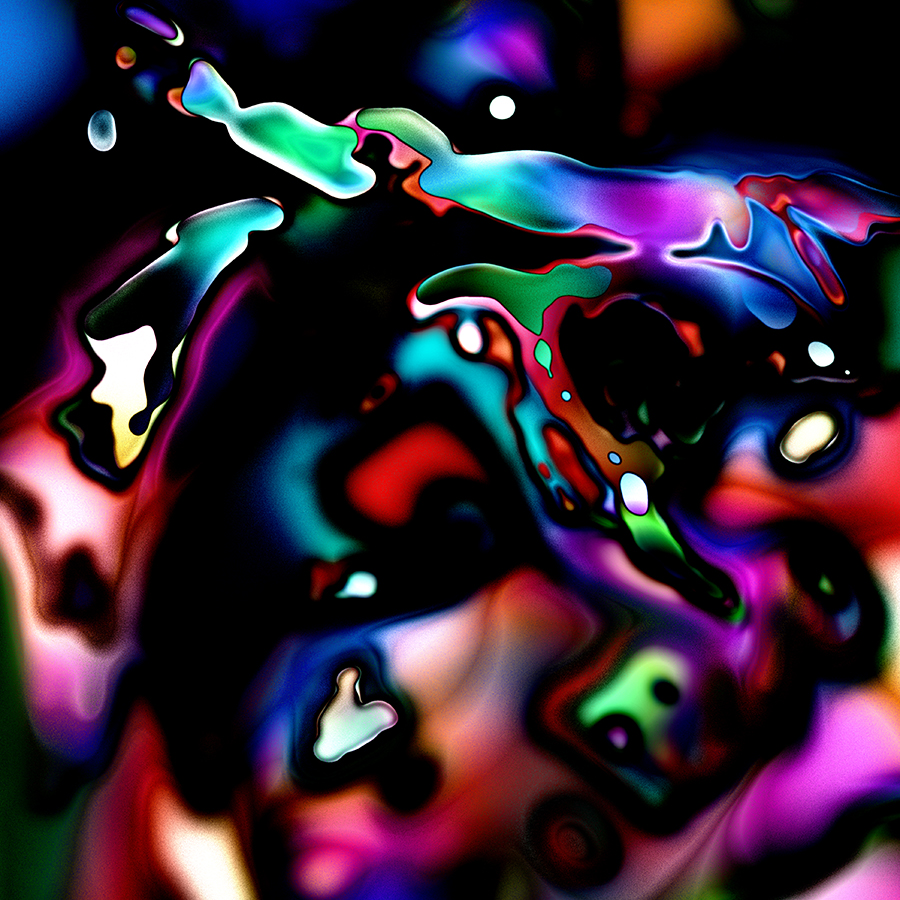 Can you talk through how your style has developed?
The boring but honest answer would be that it's largely due to what software I have access to at the time. Initially I was using Freehand and then Illustrator so my work was largely vector-based, with a lot of patterns that I would then bring into Photoshop to build upon.
Once I installed Cinema 4D I started to incorporate 3D forms into my work and this opened up a lot of possibilities for me. It meant not only being able to do things that I wouldn't be able to do using 2D software, but by allowing the software to surprise me and present new options that I hadn't considered before I was able to go in new directions.
The more you master software the less you stumble into these avenues of discovery, but at the moment I'm learning new things on each project so it's been pretty rewarding. If I ever reach a point where Cinema 4D feels routine I'll probably move on.
I try to combine software as much as possible too, for example creating forms in Illustrator, bringing them into Cinema to add depth, texture and lighting and to find the best camera angles, and then taking them into Photoshop or After Effects to alter the appearance or fine-tune. I also like to disguise 3D models by making them appear as if they were 2D, so that it's not clear how the work was done. It's like hiding the process behind the work, which is something that appeals to me and which I think makes some of the work look more intriguing.
"The more you master software the less you stumble into these avenues of discovery"
What's the relationship between your response to the music you're designing for and the artist's own input?
It varies a lot. Sometimes there will be a written outline from the artist about their ideas behind the album so that I can understand where the project is coming from, and that will influence the imagery that I come up with. Sometimes we will discuss it in more depth and maybe even brainstorm visual ideas together.
Occasionally they may already have some initial thoughts regarding imagery but they usually leave it open for me to interpret rather than being prescriptive in any way. And often the artist is happy for me to just come up with something on my own and I'm just responding to the music, lyrics, and/or the track and album titles.
There are times when the label acts as an intermediary and I don't even have any contact with the artist, but I usually try and reach out through socials to make sure they are happy with how things are progressing.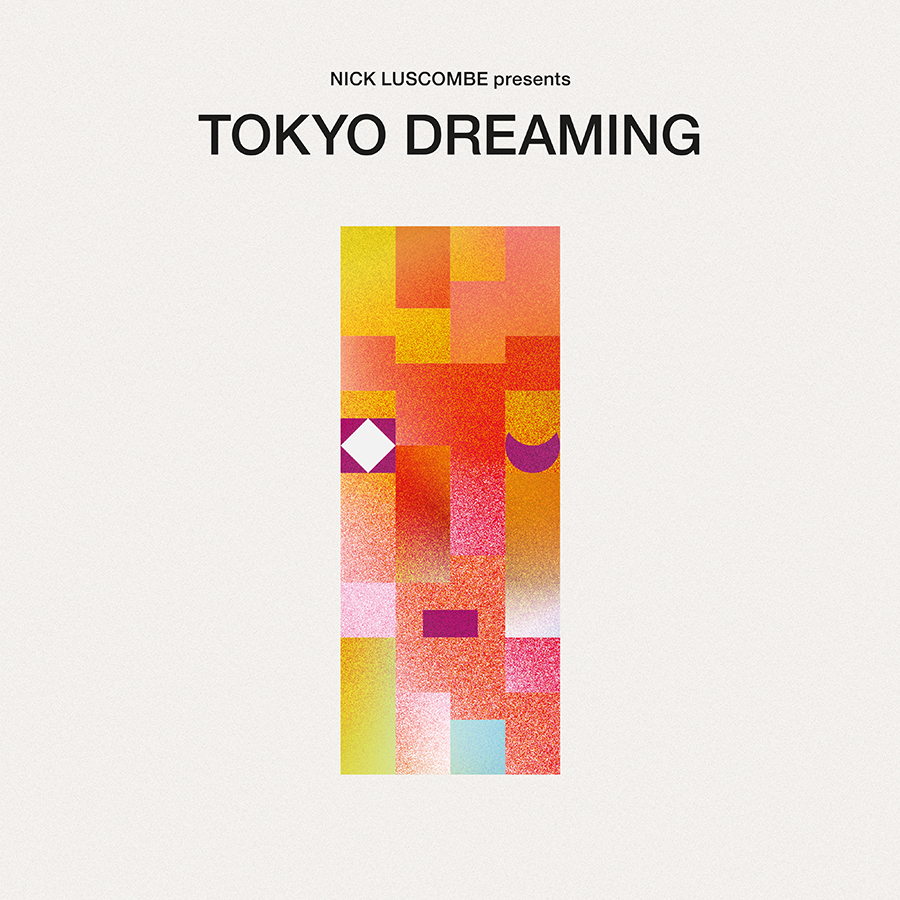 What was the first piece of art to have a profound impact on you?
No idea, my memory isn't that good! But I remember having a science book when I was around ten that had a great chapter on optical illusions, from Escher to things that tested our brain's perceptions, and that may have set me off into liking Op Art.
I also used to like fantasy art, for example comic artists in 2000AD, paintings for games like Dungeons & Dragons, and concept art for Star Wars, and I used to like the illustrations in Omni magazine.
What is your favourite piece of music and why?
This is an impossible question to answer. It's probably something by Prince, or a techno track from the late 1980s or early 1990s, or perhaps a hip-hop track from the golden age. It's just because this was the music I was mainly listening to in my late teens and early twenties and that's what tends to stay with you. There are also some 1980s electro tracks that still give me goosebumps.
Tell us an artist or photographer who you think should be better known.
Lily Kelly Napangardi. I don't want to be condescending by suggesting she isn't well known, but the more people outside of Australia who know her work the better. Her paintings of the sandhills around Mount Liebig are truly beautiful, and watching her work is incredibly calming.
All images courtesy the artist and labels. Top image: Loraine James, Reflection [Hyperdub], 2021