My tool of choice that I couldn't be without (apart from the pre-requisite large-format field camera) would be my set of wheels. Over the past fifteen years it has come in a variety of guises, from a 1997 Express Talbot Swift Capri to a 2010 Auto-Trail Apache.
It currently takes the form of the fabulously named Mazda Bongo Friendee 2.5 TD, built in 1999 and shipped over from Japan in 2014. What these vehicles all have in common is a place to sleep and height. The latter being particularly critical given that most of my photographs situate peopled-landscape scenes in a pictorial vista from an elevated viewpoint (which I often capture from the roof of the vehicle).
I use discreet distance to place the viewer on the edge of involvement, and the photographs also tend to have a sense of psychological as well as physical detachment from the subject. Furthermore, I create my work during extended journeys across the country, so having a mobile-home is very useful. I love the fact that the road-trip is part of a rich tradition within photography, from the Bechers travelling across Europe in their VW camper to the likes of Robert Frank and Stephen Shore crisscrossing the USA.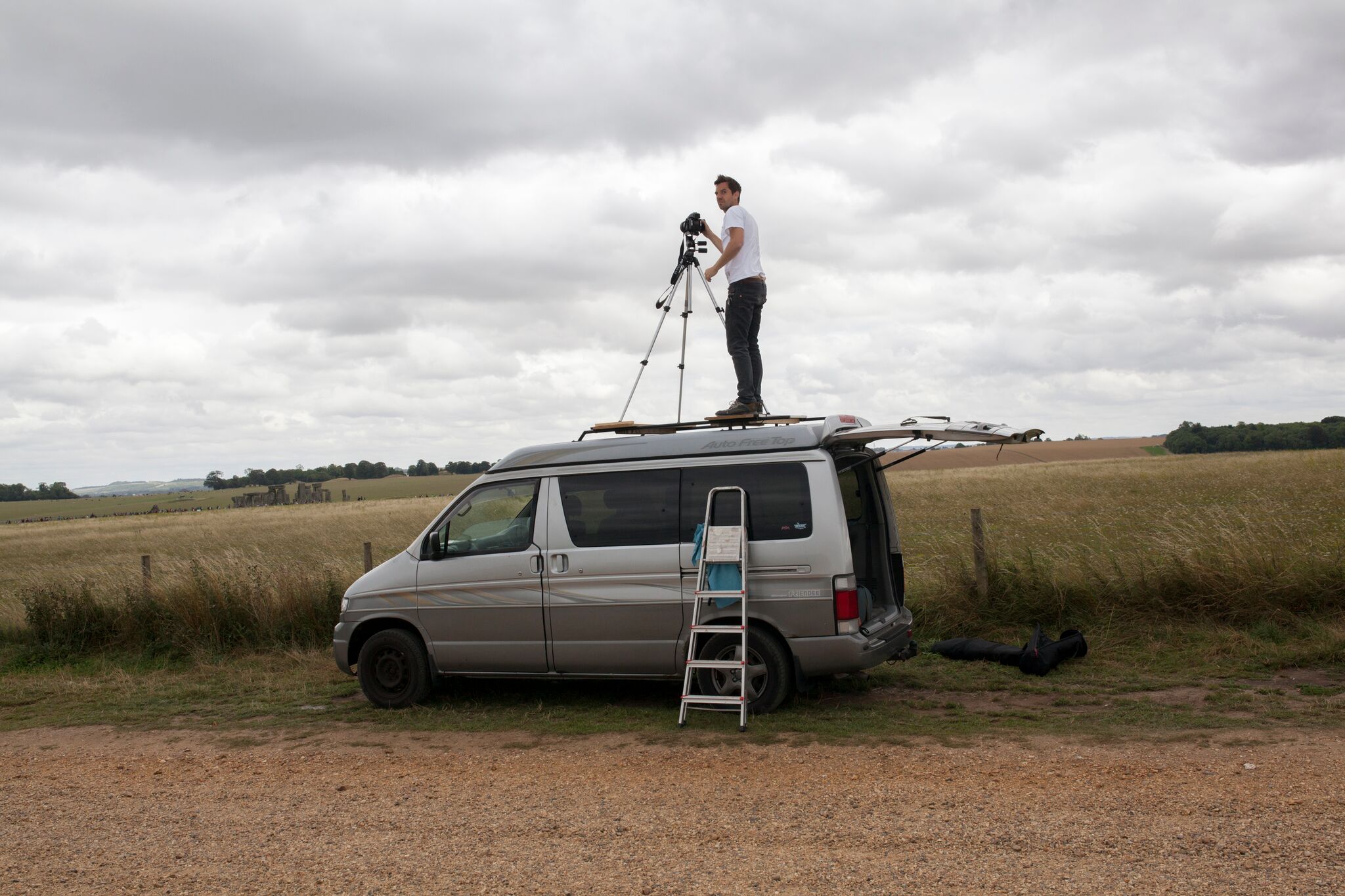 Simon Roberts: Merrie Albion – Landscape Studies of a Small Island
From 19 January to 10 March at Flowers Gallery, London
VISIT WEBSITE